Each and every regular NFL season plays out like a soap opera. There's never-ending drama. There are betrayals. There are storyline shifts you could have never seen coming. And if that's not enough, there's always football movies on Netflix.
Unlike the Netflix categories of boxing, soccer, and basketball movies, the football category on the streaming service features a few of the most well-known films about the sport. Of course, you won't find some football classics like Remember the Titans, Rudy, Brian's Song, or Varsity Blues, there are plenty of other hard-hitting and gut-busting football movies on Netflix to keep you entertained.
The best football movies on Netflix
1) The Waterboy
One of Adam Sandler's most iconic films—for better or for worse—The Waterboy tells the tale of Bobby Boucher, the man-child who is living his dream of providing water for his college football team. But after he gets fired, he makes a dramatic turn as a hard-hitting player on a different squad. Thoughts on the film are mixed. It's currently at 35 percent on Rotten Tomatoes, but in a Daily Dot review of the 12 Adam Sandler movies on Netflix, it ranks No. 2. Either way, it's probably the most famous football comedy since the Marx Brothers kicked around the pigskin in 1932's Horse Feathers (which is sadly not available on Netflix).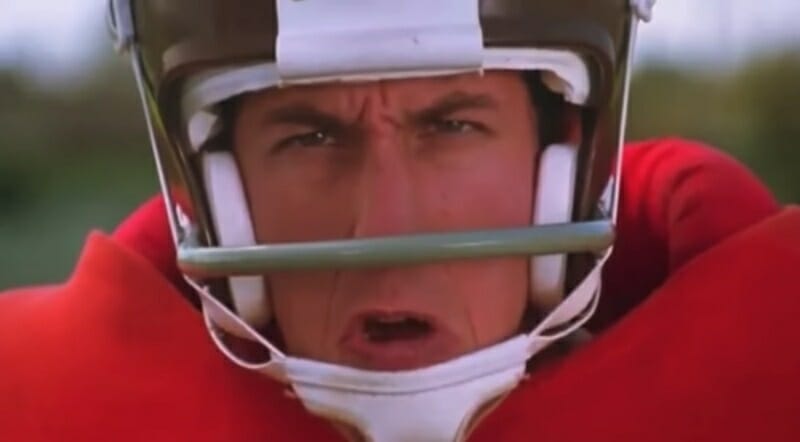 2) Last Chance U
Pay attention all you Friday Night Lights fans out there. Last Chance U takes a look at the East Mississippi Community College Football team. As the players pursue their NFL dreams, they deal with hardships at EMCC and in their home lives. The show is an intimate, occasionally inspiring look at one of the most unconventional, unrecognized, and effective programs in college football. —Chris Osterndorf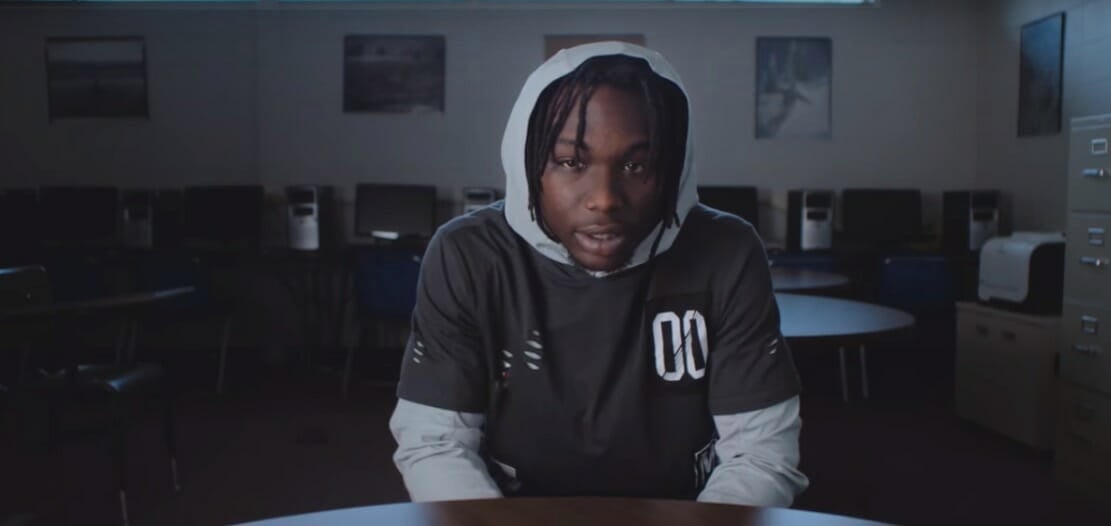 READ MORE:
3) The 4th Company
As the Daily Dot's Eddie Strait wrote in April 2018, The 4th Company is a movie that's truly about dramatizing "the institutional corruption of the Mexican prison system." But football plays an important role in the Netflix original drama. The film is set around Zambrano, a man who's sent to a Mexican prison for car theft in the late 1970s. He brings his football gear with him to his new home and joins the prison's football team, Los Perros. Quickly, though, he learns that playing football isn't the most important aspect of being a Los Perros member. So, is this football movie on Netflix worth watching? As Strait opines, "The 4th Company reaches for a high bar but frequently loses its grip. If you enjoy crime films, this one will scratch your itch until the next one comes along."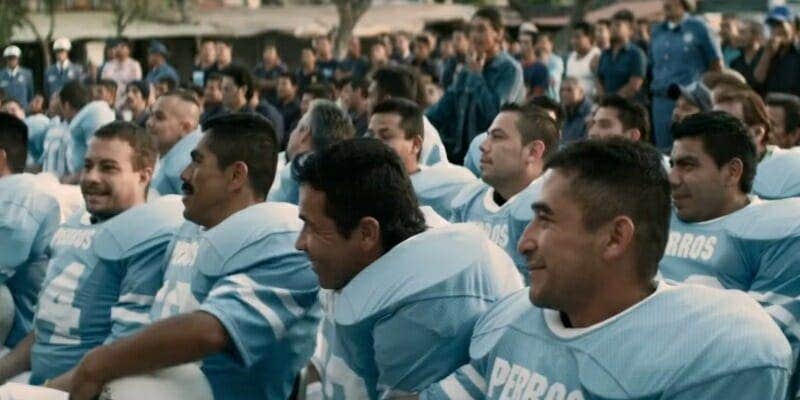 5) Undefeated
On the opposite plane of a film like Friday Night Lights, which dramatizes a successful football program in a small town, this 2012 documentary tells the story of a historically inept inner-city high school team in Memphis. Before the 2009 season, the Manassas squad, which had been playing for 110 years, had never won a playoff game. It doesn't matter if you care about football. This film will entertain and inspire you. It follows the path of a volunteer coach and three of the team's players for a full season. The film—which won an Oscar for best feature documentary—doesn't focus all of its attention on football. Instead, it shows what football could mean for the future of these teenage boys and how, in reality, it might be all that they ever have.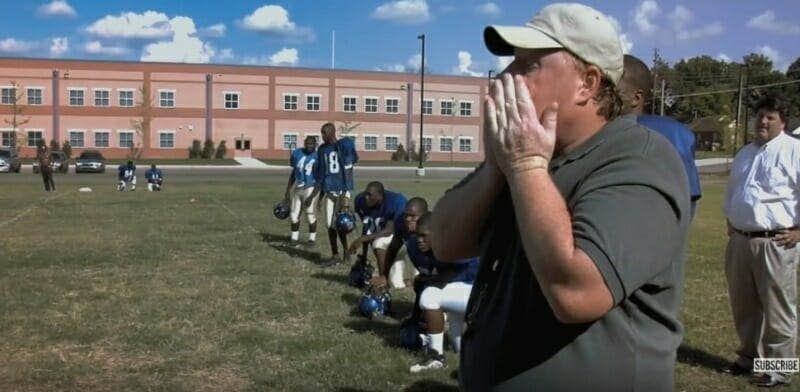 6) A Triumph of the Heart
In 1984, NFL running back Ricky Bell, who was the first player selected in the 1977 draft, died after suffering from diseases that affected his skin, muscles, and the tissues that connect them. His talent had been compared to that of O.J. Simpson, but he died at 29 years old in the prime of his career and of his life. This 1991 made-for-TV film, starring Mario Van Peebles, tells Bell's story and the friendship he struck with a disabled boy. As People wrote, "You're in for a tearjerker. And as onion dicers go, this is rather unimaginative. But Van Peebles's completely charming performance and uncommonly good on-field and locker-room footage make this the most moving TV movie about football since James Caan and Billy Dee Williams starred in Brian's Song."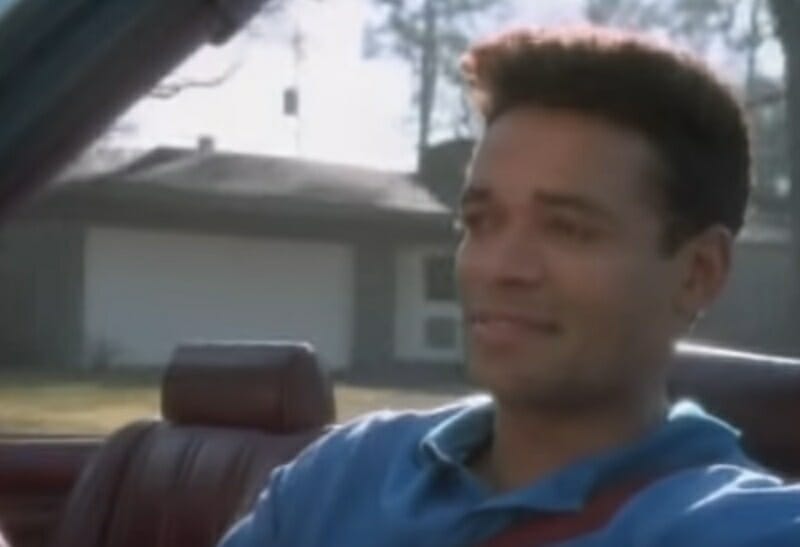 More football movies on Netflix
7) Friday Night Tykes
You've seen Friday Night Lights, but have you seen Friday Night Tykes? This documentary series—all four seasons are available on Netflix—shows just how young football obsession starts in Texas. You'll be surprised at just how much pressure these kids face—not just from the coaches but from everyone around them as well.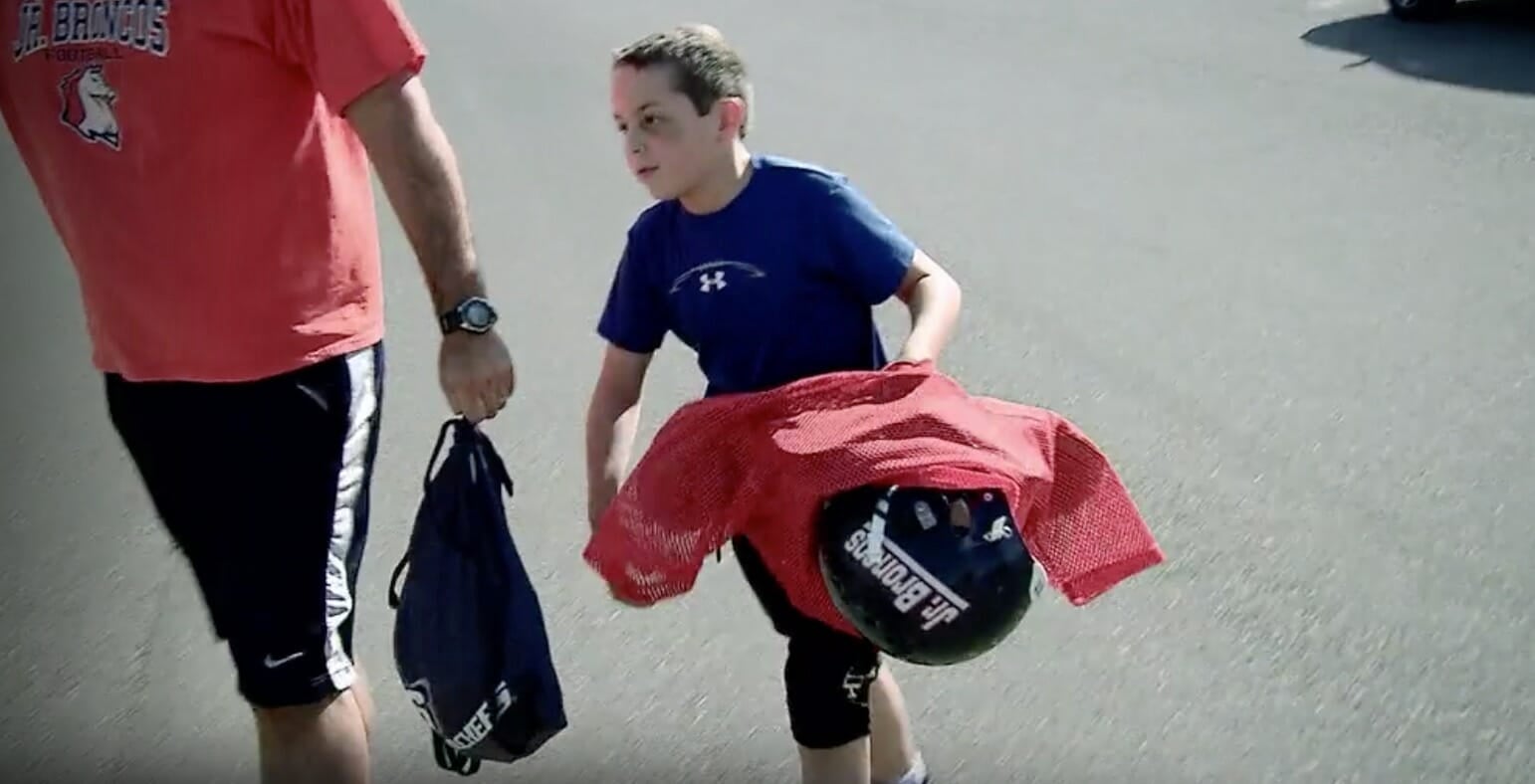 8) QB1: Beyond the Lights
A new documentary series from Friday Nigth Lights creator Peter Berg, QB1: Beyond the Lights follow three promising high school quarterbacks looking to make it to Division 1 college football. At only 10 episodes long and about 30 minutes a piece, you'll fly through this series.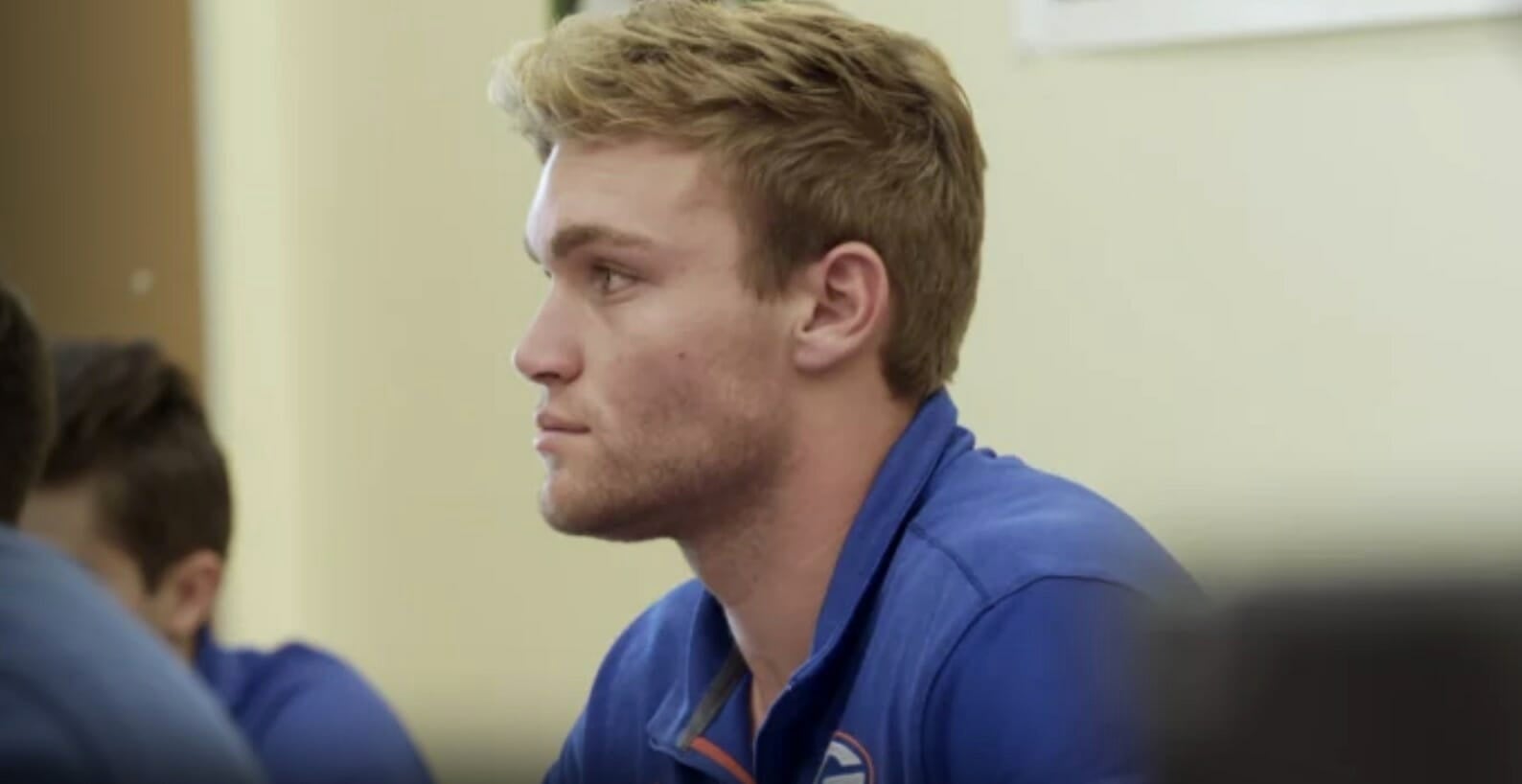 10) Carter High
Yet another series about Texas high school football. The difference is that this one doesn't focus on what happens on the field. It's about what happens off of it, zeroing in on racial tension in the town and the impact the bad deeds of a few players can have on the whole team.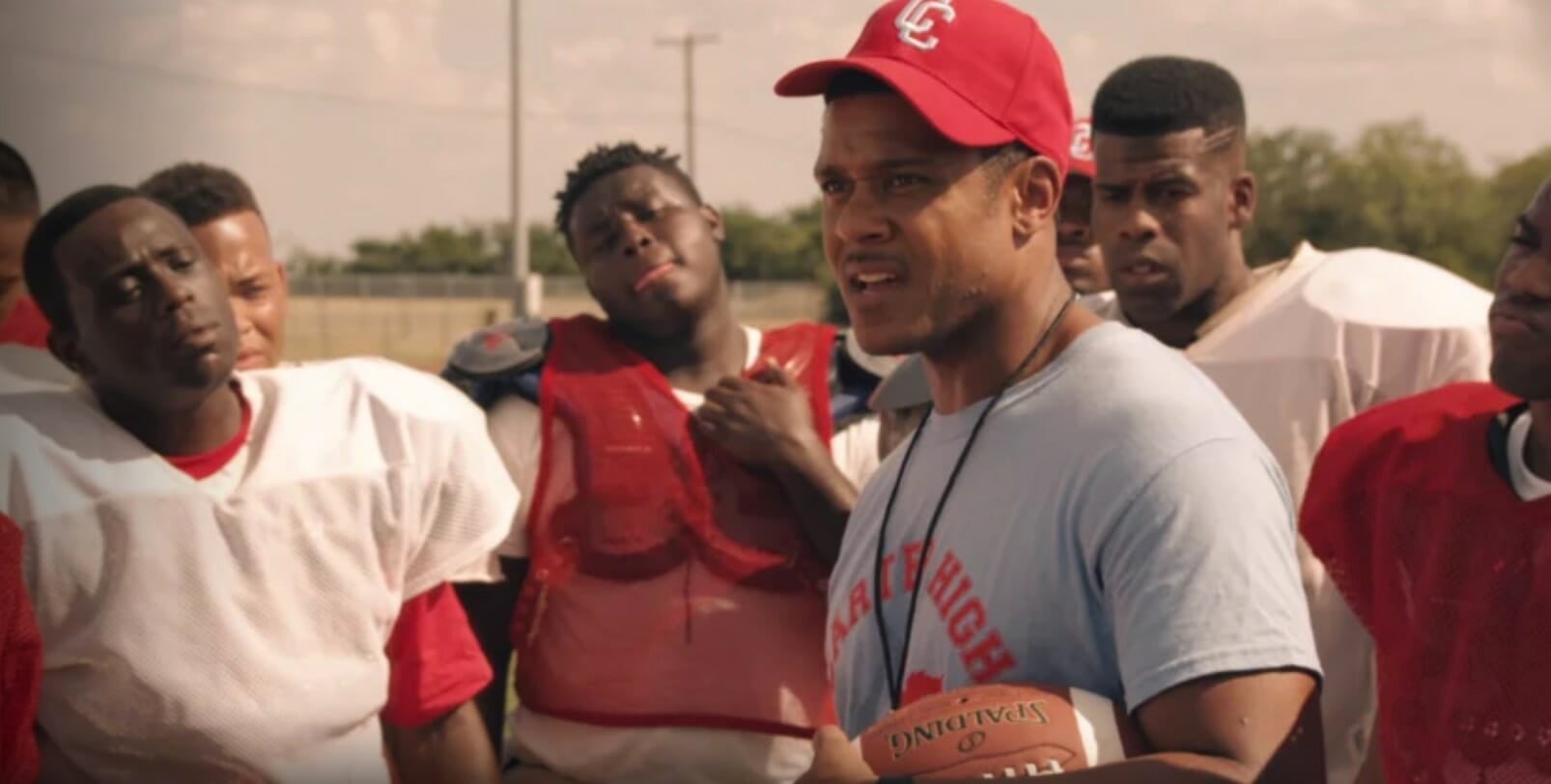 Still not sure what to watch tonight? Here are our guides for the absolute best movies on Netflix, must-see Netflix original series, documentaries, docuseries, and movies.
Looking for something more specific? Here are our Netflix guides for the best war movies, documentaries, anime, indie flicks, true crime, food shows, rom-coms, LGBT movies, alien movies, gangster movies, Westerns, film noir, and movies based on true stories streaming right now. There are also sad movies guaranteed to make you cry, weird movies to melt your brain, old movies when you need something classic, and standup specials when you really need to laugh. Or check out Flixable, a search engine for Netflix.