Stream TheBlaze (specifically, stream Blaze TV) if you like a right-leaning tilt to your news. If you think the mainstream media is "fake news," TheBlaze might be for you. If you think Fox News Channel doesn't go far enough, The Blaze might be for you.
With a lineup of personalities including Glenn Beck, Dave Rubin, Eric Bolling, and Mark Levin, it's a destination for those who want ammo in their efforts to own the libs.
---
What is Blaze TV and TheBlaze?
Founded by conservative provocateur Glenn Beck, TheBlaze started life as an internet streaming network following Beck's departure from Fox News in 2011. It has since evolved into a full media company, with the TV network, officially called Blaze TV, only being once piece of it.
Blaze TV has emerged as a home for those who want to be free of Fox News's slight guardrails. It's also noteworthy of late for launching Tomi Lahren's career—she moved from TheBlaze to Fox News Channel in 2017.
TheBlaze also has a collection of talk radio shows. The radio day is centered around Beck's three-hour midday standby. That's buttressed by hosts Pat Gray, Steve Deace, and Buck Sexton in slots going from early morning to evening.
There's also a podcast wing to TheBlaze. It perhaps most notably includes Unashamed with Phil and Jase Robertson (of Duck Dynasty fame).
TheBlaze bills its podcasts as "thought-provoking news, commentary, and entertainment delivered to you by diverse voices with unique perspectives—unafraid of honest questioning and impassioned debate—for your listening pleasure."
How to stream Blaze TV: Right-wing news via TheBlaze live stream
You can stream Blaze TV by going outside the most obvious streaming service routes. It's on Pluto TV, and it's also available as a channel on some popular streaming devices.
It comes with a 30-day free trial, in case you want to test the waters.
Pluto TV is a free internet TV service that provides users with the same sort of experience provided to subscribers of paid streaming services like Sling, Fubo, and Hulu. Pluto doesn't offer you all the channels you might expect from a streaming service, but you will see a lot of familiar options alongside some upstart channels you've never heard of before. Pluto TV offers a myriad of channels including CNN, NBC News, Eleven Sports, PGA Tour, and RT America. There are also tons of on-demand series and movies to binge including Cold Case Files, Leverage, MST3K, and Hell's Kitchen among countless others.
---
---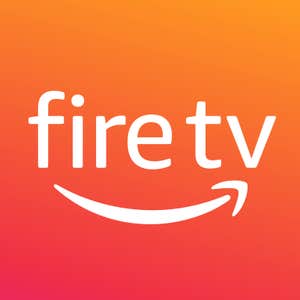 Amazon Fire TV is Amazon's line of digital media player consoles, which cover whatever your streaming needs may be. Not only are these devices one of the easiest ways to stream Amazon's massive Prime Video library, but it hosts a large number of channel apps including Netflix, Hulu, Disney+, HBO Now, Crackle, Showtime, YouTube, iHeartRadio, and many more. Fire TV comes with an easy-to-use remote complete with voice commands. It's a great first-time cord-cutter's must-have.
---
Roku may just be the most ubiquitous brand in streaming in large part because it's both user-friendly and its many models satisfy even the tiniest budgets. The quick and easy setup lets you get your stream on right out of the box, simply plug and play. You can build channel profiles based on your watch habits, with apps for everything from Disney+ to Prime Video, and of course, Netflix and Hulu. It works fantastic as a portable grab-and-go device like Roku Express or Roku Ultra or as built-in operating system like Roku-enabled TVs.
---
News Channel Guides
Live TV Service Guides
Streaming Device Guides