Thanks to Bitcoin, cryptocurrency arguably hit the mainstream sometime last summer. It's no surprise, then, that by September 2017, a new platform was already hoping to "disrupt" the digital currency world. Enter Cardano, a new blockchain that claims to be the first "developed from a scientific philosophy and the only one to be designed and built by a global team of leading academics and engineers."
Trying not to roll your eyes at Cardano's early attempt to "reinvent" the Bitcoin isn't the only hard part. Understanding how it's different, and what it can actually provide, presents its own difficulties. But since its fall release, Cardano has propelled itself to the fifth-highest market capitalization of all cryptocurrencies—at around $16 billion on Jan. 29, 2018.
What is Cardano?
Cardano, abbreviated as ADA, hopes to "provide a more balanced and sustainable ecosystem" for cryptocurrencies. ADA's website is flush with language about Cardano being the only coin that utilizes a "research driven approach" and promises that its blockchain undergoes a rigorous peer-review process by programmers in academia. Though I have to believe that developers who've worked to build other cryptos like Bitcoin and IOTA would find this a bit insulting, Cardano truly has partnered with a number of scientific institutions and operates as a non-profit.
Though Cardano's biggest disadvantage is its newness, the coin has seen massive gains in its first four months in the crypto space. As of this writing, ADA is the fifth-most valuable cryptocurrency, with a market cap of $16 billion. But critics of the coin are quick to call it "overvalued" and believe that harsh competition from other coins, plus a lack of practical use will stunt its growth. Still validation from major academic institutions has built confidence in investors.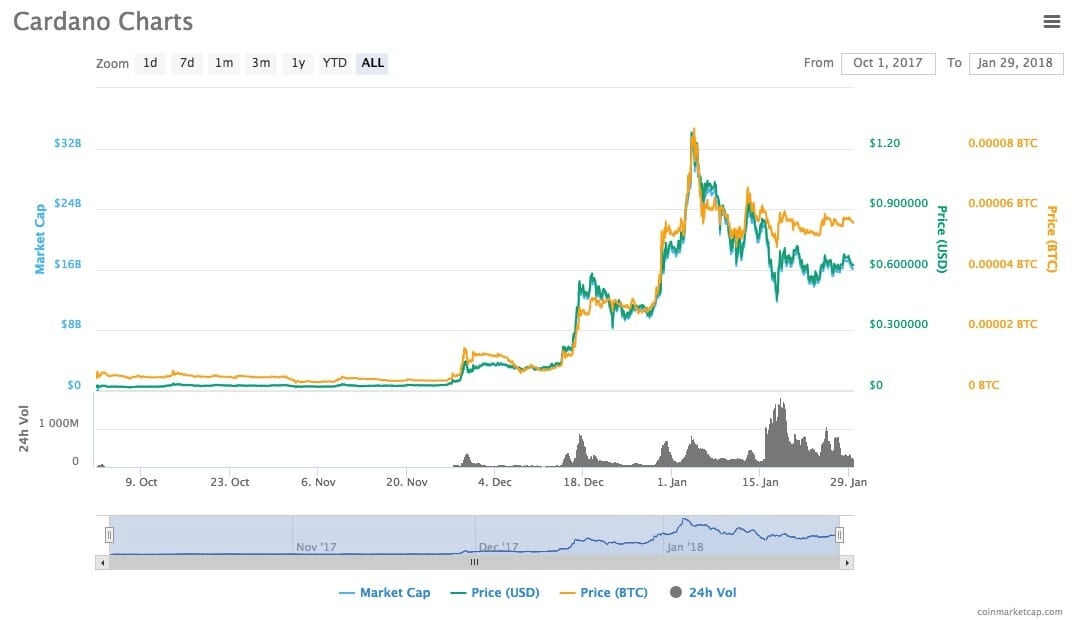 How is Cardano different from other currencies?
Cardano is a Frankenstein of the crypto world's most successful breakthroughs. ADA was created by Charles Hoskinson, who also co-founded Ethereum. Hoskinson considers Bitcoin to be a first-generation coin which introduced blockchain technology, his own Ethereum to be a second-generation currency that introduced the idea of "smart contracts," and Cardano a third-generation currency. (If you're new to "smart contracts," check out this Ethereum breakdown.) In this new generation coin, Cardano hopes to solve Bitcoin's issues of scalability and transaction times while modifying Ethereum's code and smart contracts so it can be more accessible. Like Litecoin, Cardano also hopes to operate quickly, cheaply, and effectively.
Cardano isn't shy about leaning into its nerdy theme. ADA's first pilot project will be allowing students to verify their diplomas using its blockchain. Three Greek universities are participating and hope to provide graduates with cryptographic proof of their transcripts and academic data. I can't decide if it would be impressive or just annoying for a recent grad to tell an interviewer to "check the blockchain" when asked for their GPA.
READ MORE:
How to buy Cardano
While I would not recommend putting your life savings into a coin so new (or most coins, really), buying ADA is worth the experience of getting involved with a crypto on the ground level. That being said, getting Cardano is nowhere near as easy or user-friendly as acquiring mainstream coins like Bitcoin and Ethereum. Currently, the only way to store your ADA is on the Cardano Foundation-sponsored wallet, Daedalus. You'll have to download the wallet, create an account and verify your info. A detailed walkthrough is available here.
Next, you'll have to buy some ADA on an exchange using fiat money, or another cryptocurrency. I recommend Binance or Bittrex. How to buy cryptocurrency on exchanges has been covered in detail here. Basically, you'll have to get an account, verify your identity, and add your banking details. If you're a new user, this can take several business days. Finally, you'll want to add your ADA to your Daedalus wallet. Withdrawing your Cardano will protect it and keep it safe!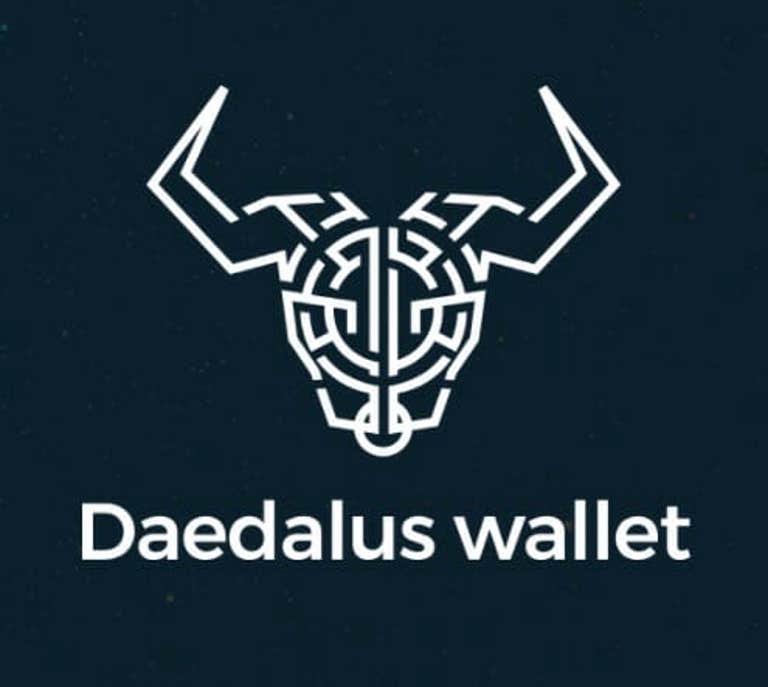 Should you invest in Cardano?
Cardano is paving the way for new coins to debut in the crypto world, and it's doing it right. Cardano has improved upon old technology, appears to be using fair practices, and has high-profile institutions backing it up. But can the issues of cryptocurrency be "fixed" by science? Or is it just too late? And are major financial backers really ready for another new coin?
Only time will tell. Cardano is one worth keeping an eye on.