Supporters of Donald Trump have accused Twitter of bias over allegations that searches for the word "racist" bring up the president's profile.
The claim, as first reported by the Independent, has led right-wing users to assert that Twitter is purposely linking the term to Trump.
"Twitter claims that they're not biased," conservative talking head Benny Johnson stated. "Search 'Racist' and check the first result under 'People.'"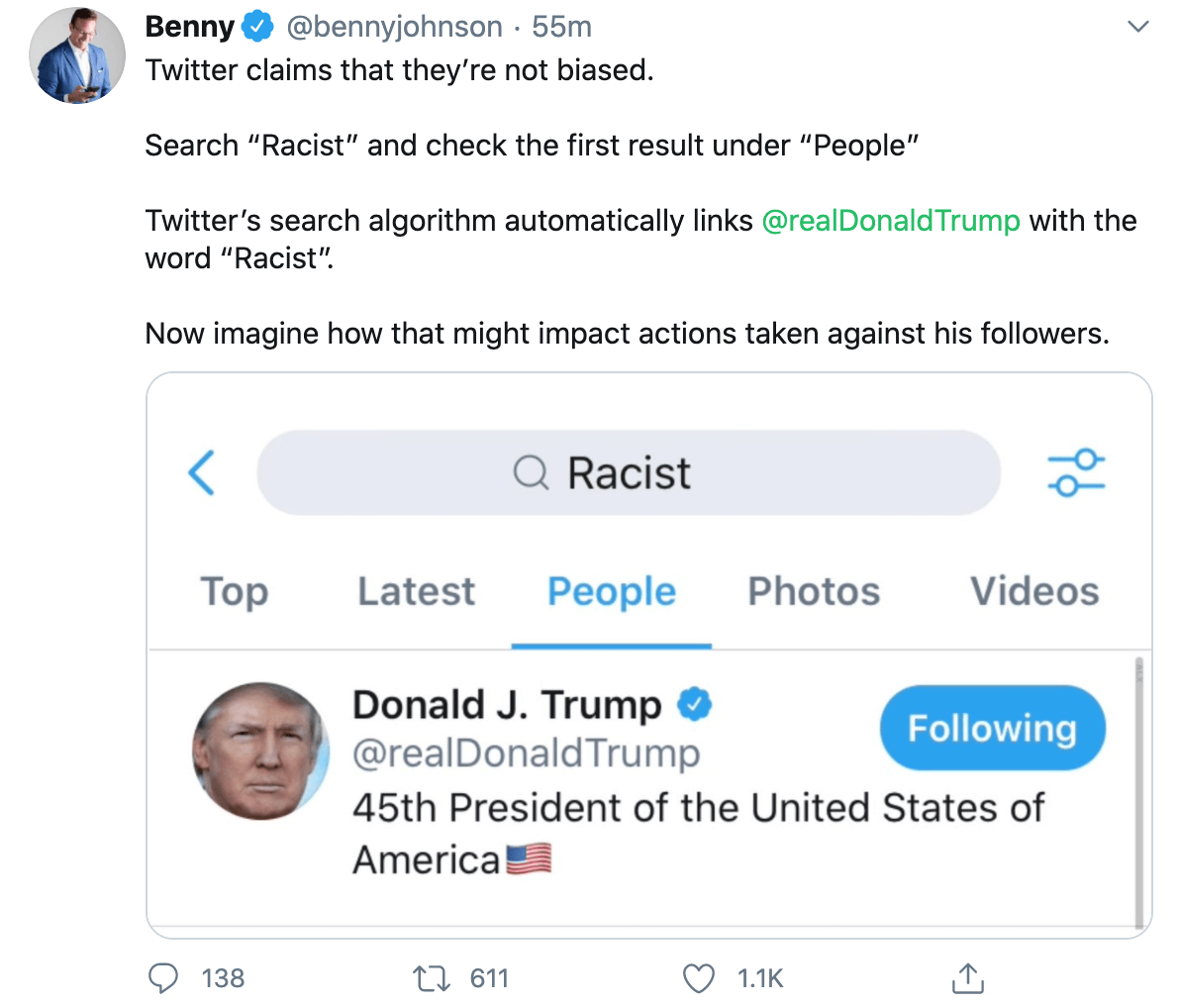 So does searching for "racist" on Twitter actually bring up the president's account under the "People" tab? Yes, the Daily Dot was able to confirm that it does.
But does that prove that the results are due to bias from the social media company? No.
Twitter's search function relies on algorithms much like that of any social media site or search engine.
Twitter didn't make the decision to connect Trump and the word "racist." The algorithm automatically linked the two terms given that a significant amount of users have either tweeted the term at the president or mentioned it alongside his name.
In a statement to the Daily Dot, Twitter confirmed that the finding was merely the result of its algorithm.
"If an account is mentioned often alongside certain terms, it can become algorithmically surfaced together as a recommendation," the spokesperson said.
Despite the simple explanation, Trump supporters have frequently cited such instances of proof of political bias at tech companies.
Google CEO Sundar Pichai had to explain how algorithms work to Congress in 2018 after searches for the term "idiot" pulled up pictures of the president.
READ MORE: