Sign up to receive the best of the internet straight to your inbox.
Welcome to the Tuesday edition of Internet Insider, where we dissect tech and politics unfolding online. Today:
House Republicans revive old talking points to kick off new opposition to net neutrality
Nearly 10,000 people wrote Facebook to weigh in on its decision to ban Trump
'Throw these things off bridges': Footage of robot police dog sparks unease
---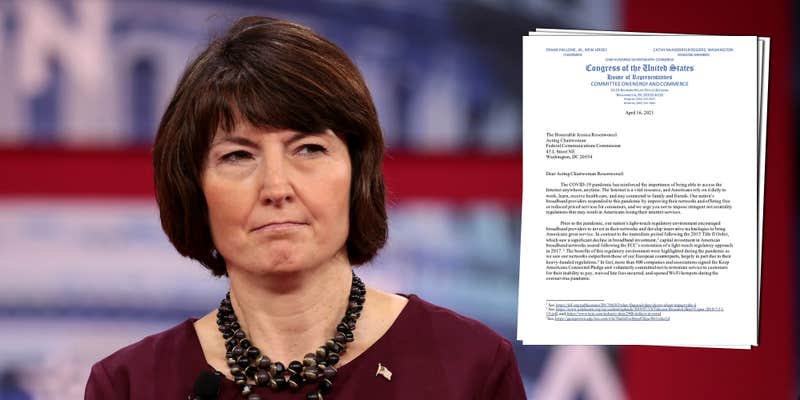 BREAK THE INTERNET
House Republicans revive old talking points to kick off new opposition to net neutrality
While President Joe Biden may be dragging his feet with the nomination of someone to fill out the FCC so the agency can get to work on a number of tech policy issues, Republicans in the House of Representatives are getting ahead of that by signaling their opposition to a restoration of net neutrality.
Biden has the ability to give Democrats a majority at the FCC—which he has yet to do—that would give the party a 3-2 advantage for votes on major issues like restoring net neutrality under Title II of the Communications Act, giving the agency authority over broadband providers.
While that plays out, Republicans are moving in. On Friday, a group of 26 Republicans, led by Rep. Cathy McMorris-Rodgers (R-Wash.) and Rep. Bob Latta (R-Ohio) sent a letter to acting FCC Chairwoman Jessica Rosenworcel where they said they opposed a return to "stringent net neutrality regulations."
The Republican letter is filled with numerous arguments made against net neutrality rules for years, specifically claiming that "light-touch" regulation leads to more broadband investment. That argument has been highly criticized and debunked by net neutrality advocates.
While the arguments might be old, it represents an opening salvo in what could become the next round of the net neutrality fight in Washington, D.C.
While the House Republicans sent their letter to Rosenworcel at the FCC, there's also the possibility of net neutrality making its way through Congress at the same time.
If Congress also takes up a net neutrality bill—which Sen. Ed Markey (D-Mass.) has promised is forthcoming—you can expect the same list of arguments to be brought up by Republicans during those hearings.
—Andrew Wyrich, deputy tech editor
---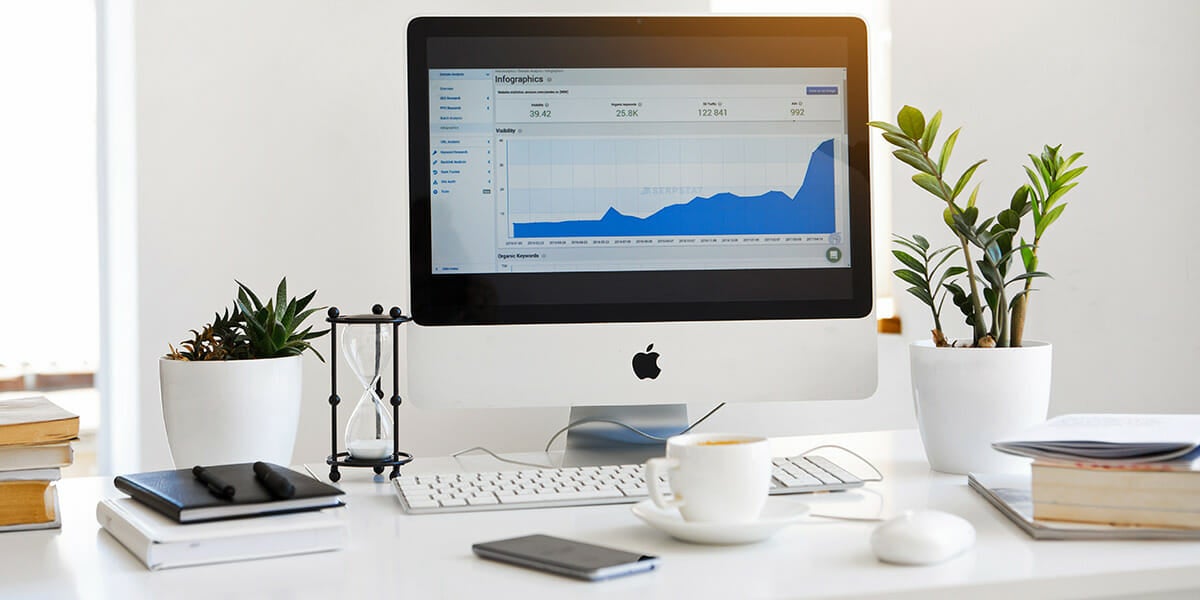 SPONSORED
22 web hosting services that will support all your site's needs
After everything is said and done, how do you know what services don't just talk the talk but walk the walk? For starters, you'll need to know what you're looking for. Do you need email support? Want something that's WordPress compatible? How about developer-friendly? Or are you pinching pennies for a package that's as cheap as it gets?
---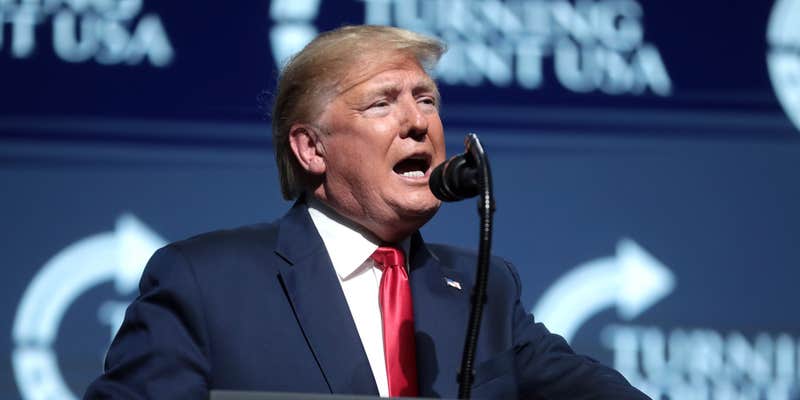 OVERLORDS
Nearly 10,000 people wrote Facebook to weigh in on its decision to ban Trump
Facebook's Oversight Board is delaying its much-anticipated decision regarding former President Donald Trump's indefinite ban from the platform.
Following the riots at the Capitol in January and posts the former president made about it on Facebook, CEO Mark Zuckerberg announced it would ban Trump from the platforms indefinitely.
That decision was referred to the Facebook Oversight Board, which is an independent group that weighs in on content moderation.
In January, the Oversight Board opened up public comments ahead of its decision, and on Friday, the board said that more than 9,000 people weighed in.
It also announced that its decision about Trump's ban would be made "in the coming weeks."
"The Board will announce its decision on the case concerning former US President Trump's indefinite suspension from Facebook and Instagram in the coming weeks. We extended the public comments deadline for this case, receiving 9,000+ responses," the Oversight Board tweeted.
A decision on Trump's indefinite ban was expected to be made around now, according to Bloomberg. But it appears that the Oversight Board wants more time to review the comments submitted to it before making a decision.
In January, the board said Facebook was asking it to decide whether it made the right choice in banning Trump indefinitely.
—A.W.
---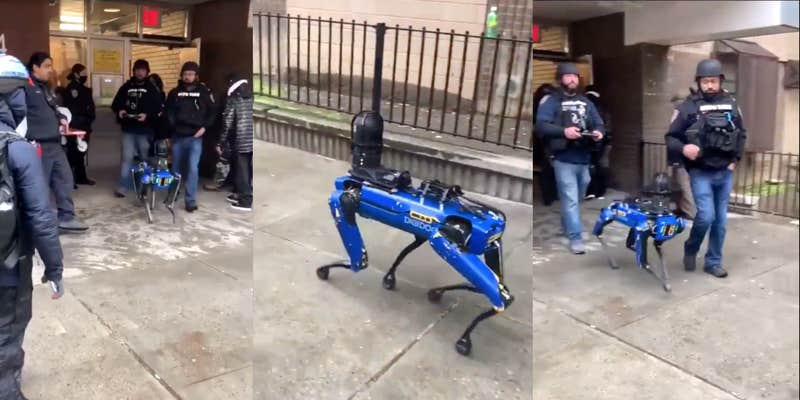 SURVEILLANCE STATE
'Throw these things off bridges': Footage of robot police dog sparks unease
The New York Police Department (NYPD) has sparked unease online over its recent deployment of a "Spot" robot.
Footage posted to Twitter shows the canine-like automaton, produced by the robotics design company Boston Dynamics, walking alongside police during what appeared to be an arrest.
The clip quickly went viral and spurred pushback across social media, where users described the so-called robotic police dog in post-apocalyptic terms. Numerous comparisons were also made to Black Mirror, the popular Netflix series which features robots that are eerily similar to Spot.
Robots produced by Boston Dynamics have repeatedly gone viral over the past several years. While the company likes to showcase its creations engaged in jovial activities such as dancing, the response from the public often centers around concerns over the technology's misuse.
—Mikael Thalen, contributing writer