After weeks of speculation over his reduced appearances and attacks from President Donald Trump's team, Dr. Anthony Fauci is back in the media—and people on Twitter have a lot of thoughts.
The nation's top infectious disease expert posed for the digital cover of InStyle, opting for a relaxed poolside shot.
"A special digital cover: Dr. Anthony Fauci and his wife, bioethicist Dr. Christine Grady spoke to @NorahODonnell about the battle against COVID-19, Fauci's contentious relationship with the White House and how he's staying sane (pro-tip: he power walks)," the fashion magazine announced on Twitter Wednesday night.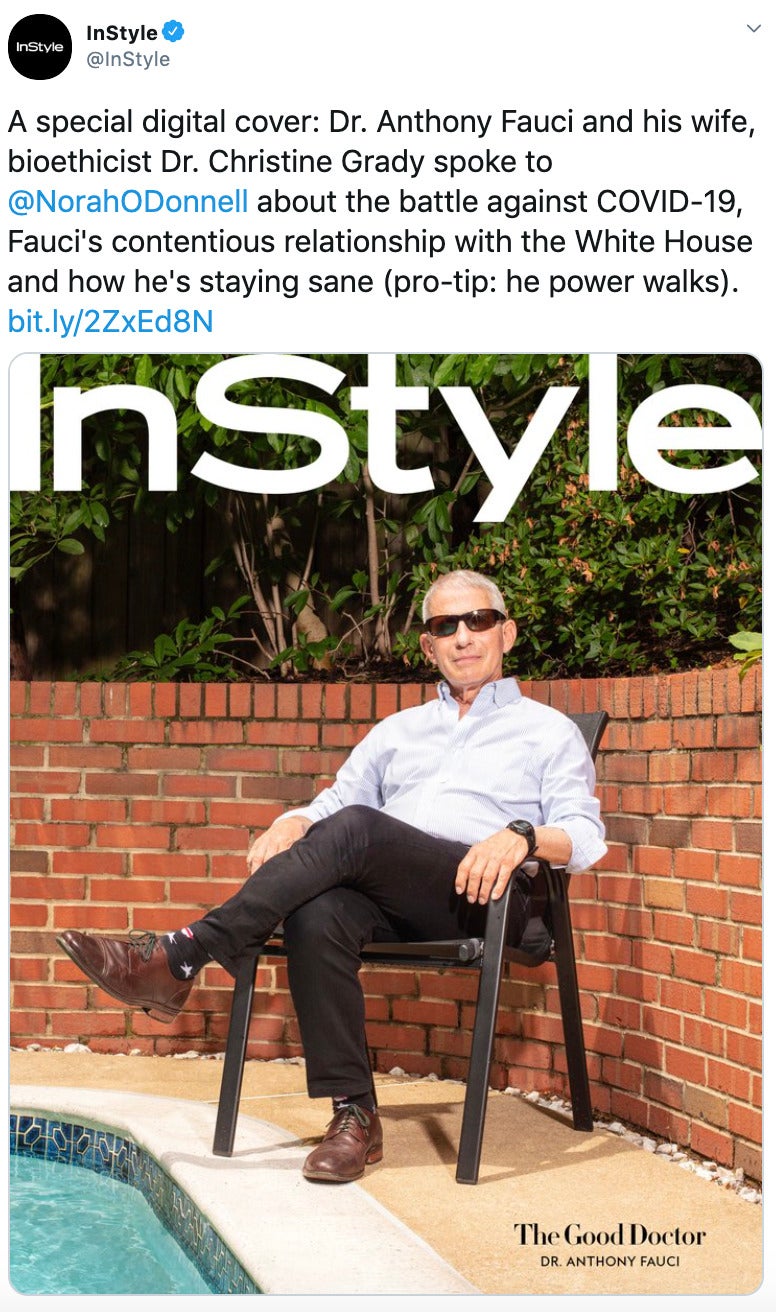 In the interview, Fauci reflected on how Americans can "do better" to curb the coronavirus spread, as well as on his own effectiveness in the battle against the virus and his divisive status in the White House.
"I don't like the conflict. I'm an apolitical person. I don't like to be pitted against the president," Fauci said.
President Donald Trump has previously shared calls to "fire Fauci" on Twitter and a communications staffer posted a critical cartoon of him on social media earlier this week.
The doctor has also consistently figured into coronavirus conspiracy theories.
That said, it's probably not a surprise that the magazine feature garnered mixed responses on Twitter. For some, it showed Fauci "looking as cool as cool can be," and signaled that masks are "what's in for summer."


While others were annoyed that Fauci received an InStyle feature before First Lady Melania Trump.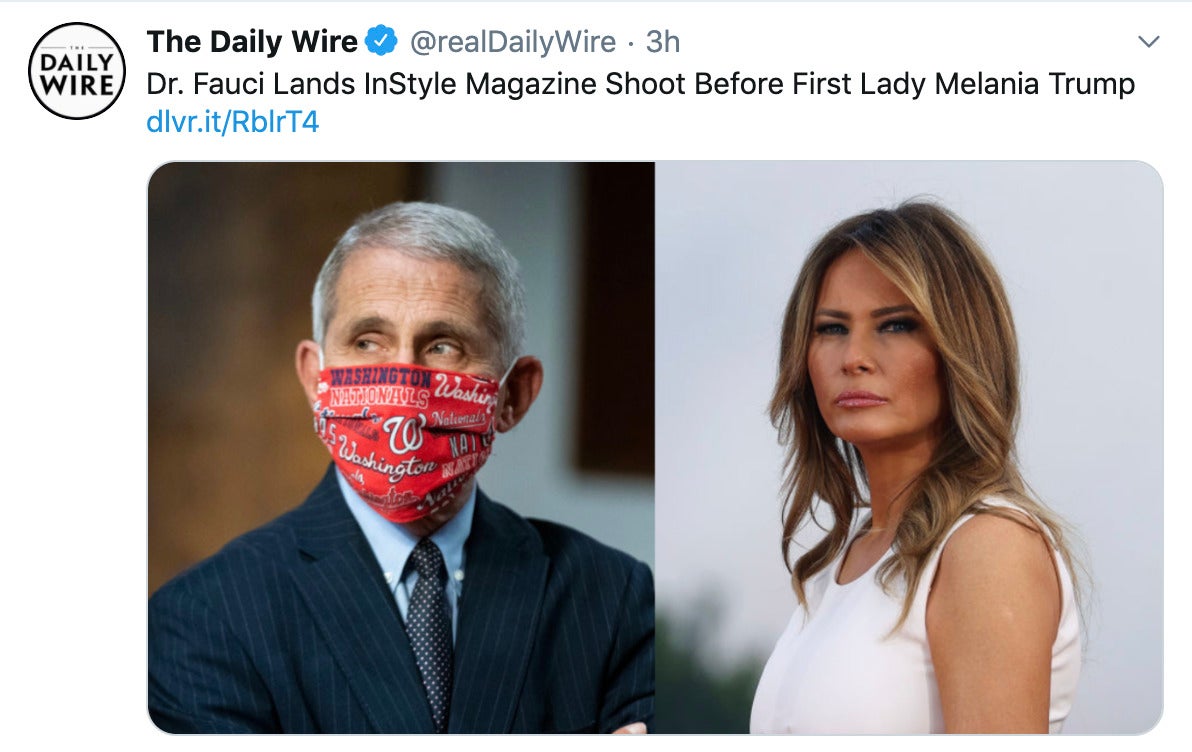 One thing people across the aisle seemed to agree on is that this probably won't help endear Dr. Fauci to Trump. As Twitter user @MeghanKRoberts put it, the cover profile seemed "risky" in a lot of ways.
"Trump will be enraged because InStyle is exactly the kind of glossy mag he covets. Also not a great look to be posing poolside during a pandemic and probable depression."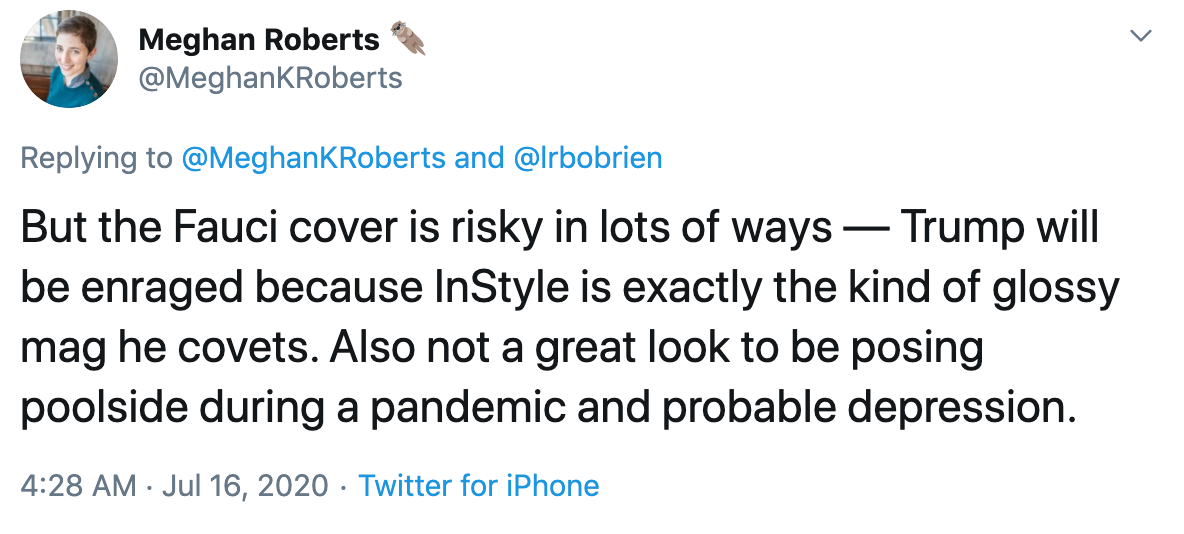 Those White House briefings seem real long ago right about now, don't they?
READ MORE: