If you're looking for the best podcasts on Spotify, you might be surprised at what you'll find. While the streaming service has featured podcasts for years, its recently started investing in original productions and pushing them as a major component of its business. Combining some of the largest podcasts on the internet, along with up-and-coming titles you might not know yet, Spotify has built an impressive arsenal of programming.
Choices are great, but finding your new favorite podcast can prove daunting thanks to all the selection.
Don't waste another second searching for a podcast to listen too. We've scoured the service looking for its best and brightest, from comedy to education to lifestyle advice. No matter what you want to listen to, here are the best podcasts on Spotify.
Best Spotify podcasts
The best comedy podcasts on Spotify
Podcast fans may consider it blasphemy to pick The Adventure Zone over the beloved McElroy Brothers' other show, My Brother, My Brother, and Me. They're deeply wrong. This bi-weekly role-playing game podcast finds comedy's favorite brothers playing original games loosely based on Dungeons & Dragons. Adventures last for multiple 90-minute episodes, creating winding, hysterical story arcs that occasionally reveal deceptive levels of emotion. Even if you've never rolled dice, The Adventure Zone is a delight.
Guys We F****d bills itself as the anti-slut-shaming podcast, a place for comedians to interview their ex's and today's biggest comics talk the ins and outs of in and out. Hosted by Corinne Fisher and Krystyna Hutchinson, Guys We F***d is a brash breath of fresh air, with occasionally uncomfortable amounts of honesty. Providing a blistering look at modern dating, GWF isn't here to judge you or your one-night stands. But it sure as hell wants to laugh at them.
Started in 2009, WTF is one of the longest-running and most-respected podcasts around. Over the course of its nine-year run host, Marc Maron has interviewed the biggest comics, musicians, and movie stars on the planet, getting them to open up about their lives and secrets. Spotify may not host the show's complete history, but it has an archive of six months of episodes awaiting you. Given Maron updates twice a week, that's an absurd amount of content to check out. Now you can see why WTF has still dominated the charts after almost a decade.
Hosted by real-life comedy power couple Cameron Esposito and Rhea Butcher, Put Your Hands Together features sets from four to five comics each week. Drawing from newly discovered voices and comedy superstars like Maria Bamford, Put Your Hands Together is a free crash course through the modern comedy landscape. Lovingly curated with an eye for diverse voices, there's no better way to introduce yourself to new stand-up comedians each week.
The world may be burning, but that doesn't mean you can't revel in darkness when it makes you laugh. Picking apart their pet peeves, uninformed opinions, and gripes with the world alongside weekly guests, comedians Carmen Morales and Bryan Vokey's No Sir I Don't Like It is the cathartic serving of spite you didn't know you wanted.
READ MORE:
The best educational podcasts on Spotify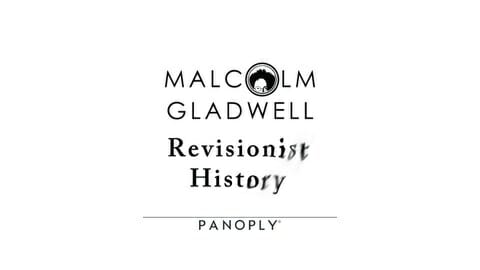 New Yorker writer and best-selling author Malcolm Gladwell challenges your preconceptions of the world around you. Even when he's telling a story you've heard a thousand times before, like the tale of David vs. Goliath, Gladwell brings new insight to his subjects that forces you to reconsider what you thought you knew. In Revisionist History, he tackles different aspects of our collective past—ideas, events, paintings, and other various phenomena—with a fresh lens. The roughly 45-minute episodes play out like disconnected chapters in one of his books, making it a little easier to commit to. My favorite episode is about the one NBA season in which Wilt Chamberlin shot underhand free throws. True to form, the episode isn't really about Chamberlin—or even basketball for that matter. It's about why some great ideas don't take hold, and what it takes to really go against the grain. —Austin Powell
Stuff You Should Know is an award-winning podcast from the website HowStuffWorks, focusing each biweekly episode on a new subject you should probably know more about. Tackling topics ranging from foot binding to how attorney-client privilege works, with the occasional bit of weird history thrown in, SYSK delivers a smorgasbord of information for curious minds. Even though the show has had its own TV spin-off hosts, Josh Clark and Charles Wayne keep the podcast going.
Tackling folklore, urban legends, and weird history, Lore peeks under the bed to shine a light on how monsters got under there in the first place. Recorded with the spooky theatricality of an old-timey radio show, Lore is the scariest classroom on Spotify. Grab your crucifix and learn something.
When Netflix re-launched Queer Eye, the undeniable star of the new Fab Five was undeniably hairstylist Jonathan Van Ness. His explosive sense of joy is infectious, his hairstyles are gorgeous, and he's secretly a brilliant podcaster. Getting Curious with Jonathan Van Ness blends hysterical riffing with legitimately educational explorations of whatever topic is on Jonathan's mind each week. Episodes range from whimsical ("How Can We Be Less Rude To Bees?") to brutally real ("How to Cut Suicide Rates Among LGBTQ Youth"), but thanks to trusted experts, it's always educational.
Nothing makes a long commute pass faster than Dan Carlin's Hardcore History, an epic in-depth examination of history's most exciting stories. How epic? The average episode is about four hours long, with some spanning six. While that runtime may seem daunting, it's also what makes the show shine. Rather than glossing over complex subjects like the Asia-Pacific War of 1937-1945, Hardcore History digs deep, exploring the nooks and crannies school books leave behind. It may be a bit of a commitment, but you'll grateful for it.
On NPR's beloved game show Wait Wait… Don't Tell Me, celebrity guests and listeners run through a weekly news quiz full of jokes and puns while covering everything from geopolitics to bizarre local stories. The newspaper may not make you laugh, but these top stories will leave you rolling.
If you prefer your politics crass, raw, and socialist, Chapo Trap House should be a weekly destination. Hosts Felix Biederman, Matt Christman, and Will Menaker deliver a hysterical, and often brutal, look at American politics that leaves all sides bruised. These notorious and acerbically funny bastions of the so-called "dirtbag left" have made plenty of enemies since launching in 2016. Still, under the vicious ribbing of the far right and conservative Democrats, Chapo provides an invaluable look at America's current political landscape, even for listeners who might disagree with it.
Sick of one-sided partisan politics? Left, Right and Center is a weekly discussion talk show featuring Josh Barro of Business Insider, Rich Lowry of the National Review, and Katrina vanden Heuvel talking about the week's news through the full political spectrum. Don't expect humor, but these three voices provide a compelling and needed look across the aisle at a time when America is dramatically divided.
Ana Marie Cox's weekly interview show With Friends Like These is a place for open and honest conversation about the things that tear us apart. Sitting down with political figures, writers, pastors, and activists, Cox creates an often funny, yet always informative, environment for discussion. From the rise of sex robots to issues with Evangelical complacency in social inequality, WFLT's choice of topics is a continuously surprising treat. Cox's politics are to the left, but that doesn't mean she doesn't feature right-wing guests or give them time to speak. Highly recommended for fans of trivia and obscure news.
Spinning out from the popular blog of the same name, this show takes letters from the audience about their personal experiences and asks their guest, Yo, Is This Racist? Hosted by Andrew Ti, YITR is a roadmap for understanding microaggressions and angry grandpas everywhere. Even if you've never personally experienced racism, this podcast is a revealing look at the experiences of the people around you.
READ MORE:
The best love and lifestyle podcasts on Spotify
Comedian Nicole Byer may seem like she has it all—a hit Netflix show (Nailed It), a hit Facebook show, sold-out shows across the country—but she doesn't have love. Why Won't You Date Me chronicles her experiences in the L.A. dating scene, tackling topics like long-term dry spells, green card marriages, and dating your peers. It's a cathartic romp through the hellscape of modern dating, led by a joyful host who never lets the darkness win.
Not everyone has time or money for therapy, but Spotify's exclusive An Audio Guide to Happiness can serve as a helpful hug when times get rough. Taken from the Savvy Psychologist podcast, this playlist of mini 10- to 14-minute episodes focuses on science-backed methods of tackling depression. Learn hacks for social anxiety, ways to practice self-compassion, and how to get your day flowing when the sadness is loud. Podcasts will never be a replacement for medical help, but if you're hurting and broke, they can provide a moment of peace when you need it.
Ever had a question about sex you were too embarrassed to ask? Dan Savage has probably answered it already. His long-running sex-positive relationship advice podcast takes calls from listeners about all their kinks and quirks. What happens when your husband of 30 years gets into BDSM? How do you start to open your relationship? Is it OK to cheat, and when? You'll have to tune into the uncensored, funny, and brilliant Savage Lovecast to find out.
The most controversial religious podcast around has found a home on Spotify, much to the chagrin of uptight youth pastors everywhere. Founded by three members of the Christian screamo band Emery, BadChristian explores the controversial angles that don't get discussed in church. Speaking to the faithful from every end of the spectrum, from conservative pastors to trans Christians, BadChristian is addictive even if you're not a Christian. It might take a few episodes to get used to all the swearing, but if they talked like this in church when I was a kid, I'd probably still go.
There's an old parable that states there are two wolves inside every person who are always fighting. One wolf represents your light, things like kindness and love; the other your darkness, greed, and fear. Which wolf wins, the parable states, is the one you feed. The One You Feed is an essential longform mental health podcast from Eric Zimmer, featuring weekly conversations from experts in the mental health field. Past discussions include the benefits of meditation, how the mind works, and dealing with lost connections after depression.
We may be biased (OK, we're definitely biased), but our new podcast, 2 Girls 1 Podcast, is worth being added to your weekly rotation. Each week, Allison Goldberg and Jennifer Jamula—"actors who perform weird internet stuff on stage"—delve into a different internet rabbit hole: ASMR, vampires, professional cuddling, aliens, furries, etc. Better still, they speak with experts in those communities to get a first-hand look at what makes them tick. It's as fascinating (and educational) as it is funny—and it's damn funny.

Need more help? Here's everything you need to know about Spotify Premium and how much data Spotify uses. You can also change your Spotify username, cancel your Premium subscription, and download from Spotify.
If you're looking for something to listen to, here are the best Spotify playlists, true-crime podcasts for your inner sleuth, and the best political podcasts to keep you informed.
Editor's note: This article is regularly updated for relevance.