Hear now the tragedy of Chris Weidman and weep.
Four years ago, the Long Island native was king of the world, the man who had done the impossible, dethroning longtime UFC middleweight champion Anderson Silva—by knockout, no less. A grappling prodigy touted as the future of MMA before he even got into the UFC, Weidman arrived and did everything fans were promised he'd do, beating the unbeatable Silva and then, as middleweight champion, humbling two other Brazilian legends, Lyoto Machida and Vitor Belfort, with ease. Weidman (who fights Dominick Reyes tonight in a bout you can live stream on ESPN2) seemed perfect—the banner carrier for MMA's next generation, without a hole in his game, the next unbeatable middleweight.
Then, halfway through the third round of his third title defense, against Luke Rockhold in December 2015, it all came crashing down. Weidman, usually so calm and composed, threw an inexplicable wheel kick (just the kind of flashy, frivolous technique the Long Island native was famous for having no use for) that missed his opponent by a mile. Rockhold took advantage, dragging Weidman down to the ground and beating him bloody for several long minutes before the referee finally stopped the fight.
Nothing was ever the same after that kick. It's as if all the torment the Fates had stored up for Weidman (14-4) had been waiting for that one moment to appear and now the floodgates were open. Misfortune piled on misfortune. There was his horrible knee-to-the-head knockout at the hands of Yoel Romero a year later at Madison Square Garden, a loss made a thousand times worse by the fact that it took place during the first UFC event in New York City, an event Weidman had helped make possible with his countless hours lobbying for the legalization of MMA at the state legislature in Albany.
That knockout was followed by another one five months later at the hands, or rather knees, of Gegard Mousasi, and then came his third in as many years vs. "Jacare" Souza last November, again at Madison Square Garden. The only bright spot during that time was Weidman's submission win over Kelvin Gastelum between the Mousasi and Souza losses. Lukewarm comfort, I'm sure, in the face of such otherwise unremitting darkness.
So now Weidman, 35 years old and facing the downslope of his career, is giving himself one more shot by moving up to light heavyweight, a desperate strategy that puts him right in the path of bigger, stronger, younger, hungrier men. Men like Dominick Reyes (11-0), a brilliant striker who has done nothing but win his entire professional career. Reyes is where Weidman was when he knocked out Anderson Silva all those years ago: in his late 20s, a perfect 5-0 in the UFC, with all the world splayed out before him.
So the question for Weidman on Friday, as he stares across the Octagon at this man who is where he used to be, is whether he'll be inspired to a late-career renaissance or if he's so damaged by the disappointments of the last few years that redemption is impossible. Will he reclaim his legacy or become merely a casualty on another young savant's record?
Here's everything you need to know to watch Reyes vs. Weidman.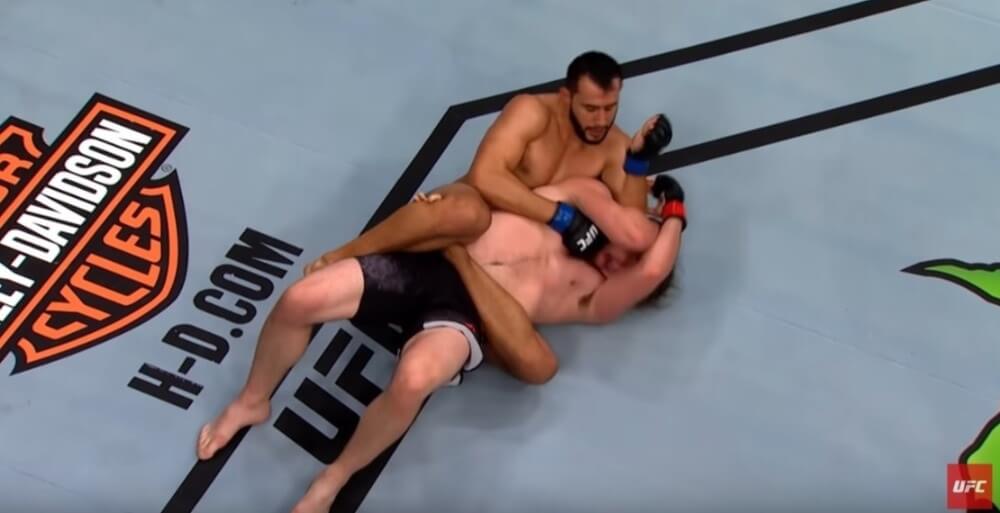 Dominick Reyes vs. Chris Weidman
When: Friday, October 18 at 9pm ET
Where: TD Garden in Boston
Streaming: ESPN2 (free with various one-week trials)
How to watch Dominick Reyes vs. Chris Weidman

Cost:

$44.99 per month 

Hulu devices:

Roku, Apple TV, Google Chromecast, Amazon Fire Stick and Fire TV, Xbox One, Xbox 360, Nintendo Switch, and iOS and Android devices
Hulu offers both ESPN and ESPN2, along with a great package of other live TV channels. You'll also get access to thousands of on-demand TV shows and movies, plus Hulu original series like The Handmaid's Tale. Hulu really is a nice way to watch live streams and take in content that has already aired before. It's a pretty sweet deal. (Here's the complete list of Hulu Live TV channels.)
---
The cheapest way to watch ESPN2 online is through the Sling TV streaming service. If you purchase the Sling Orange package, it only costs $25 per month, and that includes ESPN, ESPN2, and ESPN3, plus a bunch of other great channels. But if you're a huge sports fan, you'll probably want the Sling Orange + Blue package for $40 a month. Either way, you'll start with a free seven-day trial. And for now, Sling is offering packages at 40% off, meaning you'll pay $15 for Sling Orange and $25 for Orange + Blue (Here's a complete guide to Sling TV channels and our Sling TV review.)
---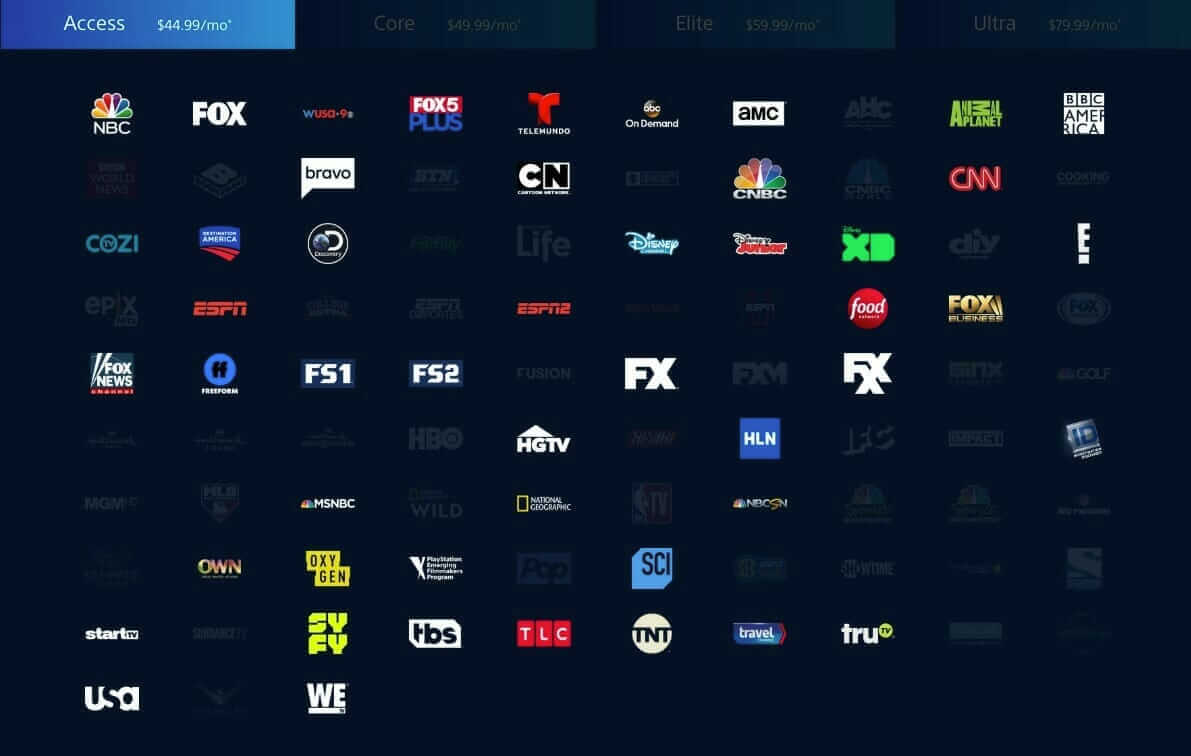 Cost:

$44.99-$79.99 per month

PlayStation Vue devices:

PlayStation 3 and 4, Roku, Amazon Fire, Google Chromecast,

Kodi

, iOS and Android devices
PlayStation Vue offers four different tiers of channels, but you'll find everything you need for Reyes vs. Weidman (and so much more) in its basic package, which includes ESPN, ESPN2, FS1, FX, and Cartoon Network. Overall, PlayStation Vue is a great live TV streaming option, and you don't have to own a gaming console to use it. PS Vue works with Roku, Amazon Fire, and even Kodi. (Here are all of the PlayStation Vue channels and our PlayStation Vue review.)
---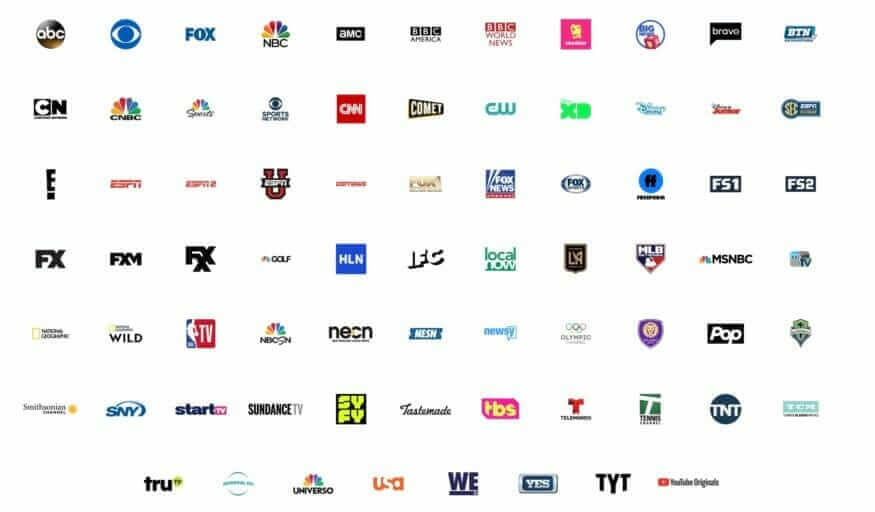 YouTube TV puts all of your favorite channels in one place and lets you add up to six accounts for every subscription, all of which come with free cloud DVR. If you're a sports fan, YouTube TV is worth considering for specialty options like NBA TV and MLB Network. Plus, you can stream all of the biggest UFC contests. Overall, YouTube TV strikes a perfect balance between sports (MLB Network, NBA TV, a whole suite of ESPN channels), news (CNN, MSNBC, BBC World News), and entertainment (AMC, HGTV, TBS). (You can find the full list of YouTube TV channels here.)
Dominick Reyes vs. Chris Weidman live stream schedule
All times in ET.
Main event | 9pm on ESPN2
Dominick Reyes vs. Chris Weidman
Yair Rodriguez vs. Jeremy Stephens
Greg Hardy vs. Ben Sosoli
Joe Lauzon vs. Jonathan Pearce
Maycee Barber vs. Gillian Robertson
Deron Winn vs. Darren Stewart
Prelims | 6pm on ESPN2
Charles Rosa vs. Manny Bermudez
Molly McCann vs. Diana Belbita
Kyle Bochniak vs. Sean Woodson
Randy Costa vs. Boston Salmon
Court McGee vs. Sean Brady
Brendan Allen vs. Kevin Holland
Daniel Spitz vs. Tanner Boser
For a year-round sports fix, sign up here to receive our weekly boxing newsletter. You'll hear about all the biggest fights and best knockouts from the Daily Dot's streaming sports guru Josh Katzowitz.
The Daily Dot may receive a payment in connection with purchases of products or services featured in this article. Click here to learn more.