Netflix's biopic series Self Made: Inspired by the Life of Madam C.J. Walker does a serviceable job, mainly on the strengths of the excellent performances. Academy Award-winner Octavia Spencer stars as Sarah Breedlove, who would be known as Madam C.J. Walker, a pioneering Black haircare entrepreneur who was (somewhat inaccurately billed as) America's first female self-made millionaire. The four-episode series, inspired by the book, On Her Own Ground, penned by Walker's great-great-granddaughter A'Lelia Bundles, just manages to get over its anachronisms and soapy tendencies.
Self Made: Inspired by the Life of Madam C.J. Walker

RELEASE DATE:
March 20, 2020
DIRECTOR:
Kasi Lemmons and DeMane Davis
STREAMING:
Netflix
The interplay and chemistry between Spencer and Underwood, which carries 'Self Made,' are astounding and palpable.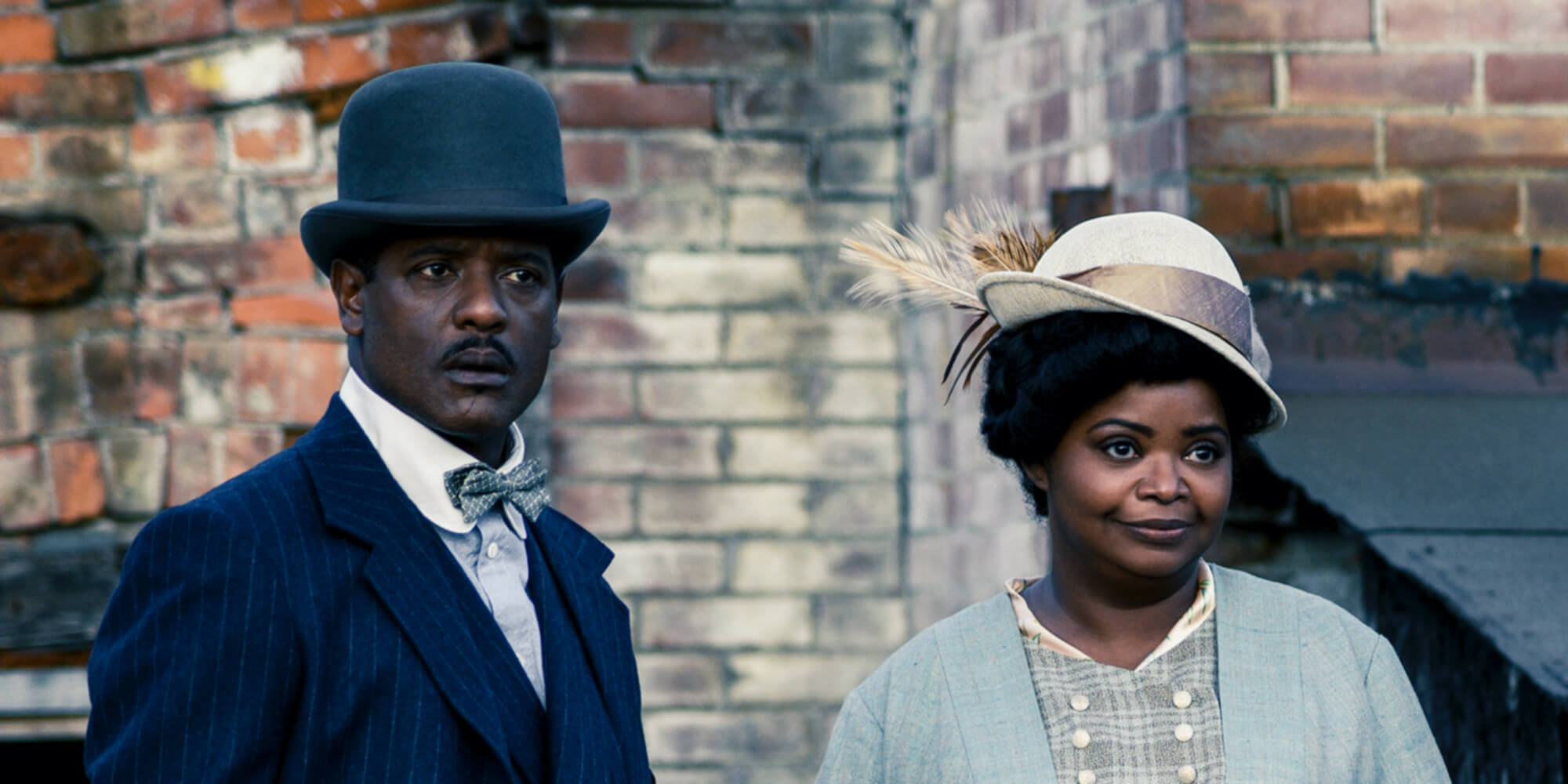 Spencer, as expected, turns in a masterful portrayal of Walker, the orphan born from once-enslaved sharecroppers. Married at 14 to escape an abusive brother-in-law, she would be a widowed mother six years later. Stress from her second marriage caused her to lose her hair, leading her to Annie Turnbo Malone's (Carmen Ejogo) hair-growing cream. By this time, she met and married C.J. Walker—an ad salesman played to tremendous effect by veteran Blair Underwood—with whom she built out her haircare business, catering specifically to Black women.
Walker and Malone, from the start, become wrapped in a tug-of-war fraught with ideas around colorism; in fact, this is mostly the focus of the first two episodes, based on the admitted fact that Walker had effectively stolen Malone's product. Whether the equally pioneering Malone was truthfully the crab-in-the-bucket portrayed in the series is unknown. At a minimum, she was likely, rightfully disgruntled. Still, it progresses Walker's legend in her legitimate fight against the discriminatory paper bag test.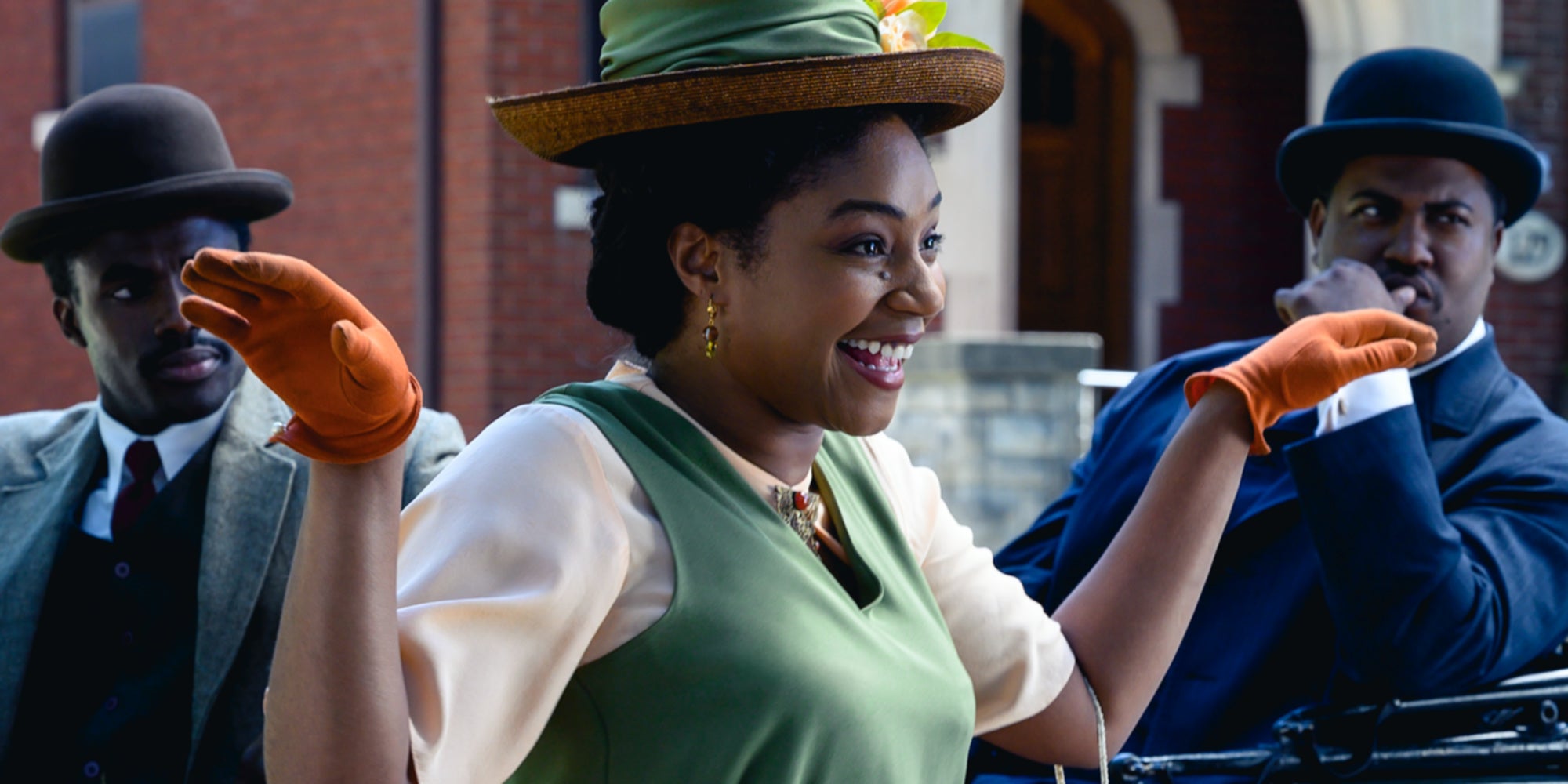 The rest plays out with telenovela side stories; for example, emotionally delicate C.J., feeling emasculated by his wife's success, begins to sleep with one of her former salespersons. Sarah's daughter Lelia (Tiffany Haddish) wants out of a broken marriage with a ne'er-do-well who's also trying to steal his mother-in-law's secrets. Not-so-subtle quirk and a few choice lines are supposed to inform the watcher that perhaps, just maybe, she's gay. (Haddish is talented, but the scripting did her zero favors.)
The series fails in its unseriousness, and unnecessary uses of prochronisms, either in language or its usage of 21st-century music. It draws away from the effect of time and context, and how Black people and Black women, specifically, were talked to and treated in the era. Additionally, the series creators dance around the very subjects in their crosshairs, so to speak, not fully tackling the intersectional politics of hair and colorism head-on.
However, Self Made finds balance in the performances and vibrant period-specific set design. Kevin Carroll and Garrett Morris shine in support. But Spencer and Underwood, notably, provide authoritative, series-carrying performances. Their interplay and chemistry are astounding and palpable. The series isn't the cleanest, by any means; but the two cover so much ground, you don't end up caring much about the mistakes.
Still not sure what to watch tonight? Here are our guides for the absolute best movies on Netflix, must-see Netflix original series, documentaries, docuseries, and movies.
Looking for something more specific? Here are our Netflix guides for the best war movies, documentaries, anime, indie flicks, true crime, food shows, rom-coms, LGBT movies, alien movies, gangster movies, Westerns, film noir, and movies based on true stories streaming right now. There are also sad movies guaranteed to make you cry, weird movies to melt your brain, old movies when you need something classic, and standup specials when you really need to laugh. Or check out Flixable, a search engine for Netflix.
---
WATCH: 10 Great Shows & Games to Binge While You're Stuck at Home
---