The Pittsburgh Steelers are trying to figure out how many games they can win with a bad quarterback. The Los Angeles Rams are trying to figure out if their quarterback is nearly as good as they thought.
In Pittsburgh, 2019 will probably be remembered as a lost season. Ben Roethlisberger's season-ending injury left the team with some of the worst backups in the league to pick up the pieces. But, surprisingly, a ball-hawking, pass-rushing defense has kept the team competitive. With half the season behind them, they are at .500, even if the playoffs still feel like a stretch.
By contrast, the Rams entered the season thinking this was going to be their year. But a drop-off in production on offense has knocked this team off of its Super Bowl-caliber perch. L.A. did not enter the season thinking they would drop to third in the NFC West by the halfway point.
Though the Rams are still the likely favorites here, a matchup that looked like it would be a blowout might be much closer than expected.
Here's everything you need to know to live stream Steelers vs. Rams, including what to watch for on the field.
Pittsburgh Steelers vs. Los Angeles Rams
When: 4:25pm ET, Sunday, Nov. 10
Where: Heinz Field in Pittsburgh, Pennsylvania
Streaming: Fox, NFL Sunday Ticket
There are a number of options for watching Steelers vs. Rams on streaming platforms that carry FOX. However, consult a coverage map to see what game your regional channel will be playing.
If a game is not being carried in your area, the only option might be an NFL Sunday Ticket package.
Steelers vs. Rams live stream: How to watch NFL online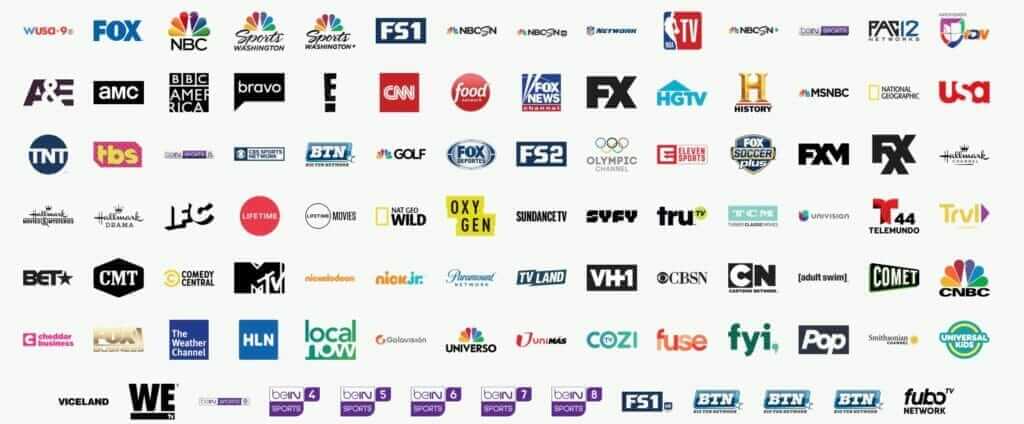 If you're a big-time sports fan, FuboTV is your best streaming service option. If you love international soccer and you're a Spanish speaker, FuboTV also offers various add-on packages, including Fubo Latino and Fubo Português. FuboTV's basic plan showcases nearly 100 channels and includes NFL Network. At $54.99 per month, you'll also get FS1, FS2, NBCSN, NBA TV, Big Ten Network, Pac 12 Network, BeIn Sports, and CBS Sports Network, along with premium channels like FX/FXX/FXM. The only notable omission for sports fans is ESPN. You can add Fubo's Sports Plus package for an additional $8.99 per month, which allows you to stream NFL RedZone, (Here's the complete FuboTV channels list.)
---

Cost: $44.99 per month
Hulu devices: Roku, Apple TV, Google Chromecast, Amazon Fire Stick and Fire TV, Xbox One, Xbox 360, Nintendo Switch, and iOS and Android devices
Hulu local channels: ABC, CBS, Fox, NBC, the CW (check your local availability here)
Hulu with Live TV includes sports programming among its offerings, including ESPN and FS1, and as a subscriber to the service, you'll get free access to Hulu's sizable on-demand library. (Check out the full list of Hulu Live TV channels.)
---

Both Sling Blue ($25 per month) or Sling Orange + Blue ($40 per month)  include NFL Network and a number of sports channels—like three ESPN channels and NBCSN—and it's still a nice perk that Sling subscribers can order a la carte packages. Sling TV also offers a special Latino package for bilingual viewers. Sling TV is currently offering a deal where you can subscribe for 40% off the regular price for the first month of your subscription. That means Sling Blue would cost $15, and Sling Orange + Blue would cost $25. (Here's a complete guide to Sling TV channels and our Sling TV review.)
For $10 extra per month, you can get NFL RedZone via the Sling Blue Sports Extra package.

Unfortunately, due to a contract dispute, as of Sept. 26 Sling no longer carries Fox, FS1, and FS2. But there is a workaround.
How to use AirTV with Sling
AirTV solves one of Sling's biggest problems: The inability to receive all of your local channels. By purchasing a basic AirTV for $79.99 or the AirTV Player for $119.99, you can merge those local channels into your Sling TV, (or on your mobile device if you have the basic AirTV). As the Daily Dot wrote in its AirTV review, "It's practically magic." While select football games are no longer on Sling after its contract impasse with Fox—which for now means no Fox, FS1, or FS2 via Sling—you can still catch the Fox telecasts with AirTV.
The basic AirTV is a dual-tuner streaming device, while the AirTV Player is basically an upgraded Chromecast that has Netflix preinstalled. You'll still need to own an HD antenna because even though AirTV gets you access to your local channels, it doesn't actually physically show them to you.
But AirTV—which has no monthly fee—serves to strengthen one of Sling's biggest weaknesses compared to other live streaming services like Hulu with Live TV, YouTube TV, and PlayStation Vue. All those services have plenty of local channels.
While select NFL and college football games (on Fox, FS1, and FS2) are no longer on Sling, you can still catch Fox games with AirTV.
---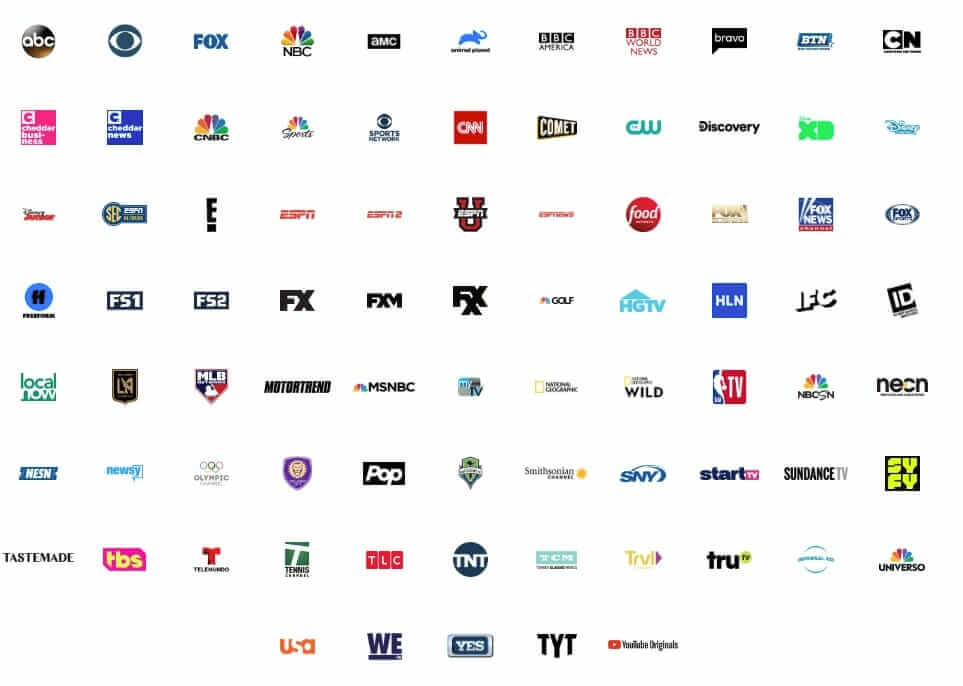 YouTube TV is a great option for college football fans, including ESPN and FS1. (Take a look at the full list of YouTube TV channels here.
---

Cost: $73.99 per month for four months, or one single payment of $293.96
There are two—and only two—ways of acquiring NFL Sunday Ticket without DirecTV.
There's NFLSundayTicket.TV, which costs $73.99 per month for four months. It's everything you love NFL Sunday Ticket but online-only. You can stream from pretty much any device that connects to the internet (but only on one device at a time).
You can also upgrade to the NFLST.TV Max bundle for a total of $99 per month for four months or one single payment of $395.99. You can also add on NFL Game Pass, which allows you to watch replays of every game after they air, for $50 for the full season.
There's another way to watch NFL Sunday Ticket without DirecTV: Amazon Prime. While you can't pay for the package using Amazon Prime, you can at least watch all of the games on the service. To start, first download the NFL Sunday Ticket channel on Amazon Prime. It's free. From there, you'll just need to sign in with your subscription credentials.
College students can purchase NFL Sunday Ticket at a discounted price through NFLSundayTicket.TV U.
TRY NFL SUNDAY TICKET ON AMAZON PRIME
---
Pittsburgh Steelers vs. Los Angeles Rams: Why it matters
One team was all but written off and has put together a string of wins. The other looked like they would cruise to a playoff bye, but is now third in their division. There is a lot at stake for both the Steelers and the Rams in this game. Another big win for Pittsburgh would put them firmly in the AFC wildcard conversation. Another loss to a weak team might put the division crown permanently out of reach for Los Angeles.
The big issue for the Rams this year is that Jared Goff's play has taken a step back. In particular, he is throwing more interceptions. But, he isn't the only problem. Todd Gurley isn't the dominant running back he used to be. Brandin Cooks has had a down year plagued by injury. Besides Coop Kupp, it is hard to find a sure thing on this offense.
The defense is actually playing better than last year so far, ranking fourth in DVOA. Great play by Dante Fowler an Aaron Donald has helped keep this unit in top shape. Despite the strong defense, there have been weeks like the one where they gave up 55 points to the Buccaneers. If the offense turns the ball over enough, any defense will eventually crack, no matter how good they are.
Speaking of turnovers, the Steelers have shown just how valuable they can be for a defense these last few weeks. Against the Colts, the defense had another great performance from its young, exciting D. Minkah Fitzpatrick recorded seven tackles and a pick-six. Bud Dupree had two sacks and three QB hits.  T.J. Watt had 1.5 sacks and three QB hits. Every week there seem to be three or four players on this defense who do something amazing.
With James Conner out and JuJu Smith-Schuster neutralized by Mason Rudolph's inability to throw the deep ball, this team has no stars on offense at the moment. Rudolph's dink and dunk offense is hard to watch, and whenever he does try the deep ball, you fear he is going to get intercepted. If Rudolph is the future in the 'Burgh, the Steelers are looking at a dystopia.
On paper, you have to like the Rams in this matchup. But, with Jared Goff's newfound penchant for throwing picks and the Steelers ball-hawking, a Rams win here doesn't feel guaranteed. It is still unlikely that lightning will strike twice with Rudolph at the helm though. Expect a Rams win here, even if LA's offense struggles.
READ MORE: 
For a year-round sports fix, sign up here to receive our weekly boxing newsletter. You'll hear about all the biggest fights and best knockouts from the Daily Dot's streaming sports guru Josh Katzowitz.
The Daily Dot may receive a payment in connection with purchases of products or services featured in this article. Click here to learn more.