As a comfortable atheist, I haven't quoted the Bible in years. But Matthew 5:15 has stuck with me: "Neither do men light a candle and put it under a bushel, but on a candlestick, and it giveth light unto all that are in the house."
This, like most biblical advice, is easier said than done. But it is this idea—that if you have a special gift or talent, you should share it with the world—that is at the heart of The Man Without Gravity. 
The Man Without Gravity
RELEASE DATE:
11/01/2019
DIRECTOR:
Marco Bonfanti
STREAMING:
Netflix
A charming piece of magical realism with thoughtful themes and stunning style.
The Italian film, released to American audiences on Netflix on Nov. 1, follows a man who is not subject to the law of gravity. If he is not weighed down by his heavy backpack, he floats. 
Writer and Director Marco Bonfanti is clearly inspired by the work of writers such as Gabriel García Márquez and his countryman Italo Calvino. As in their short stories, Bonfanti takes a fairy tale premise and explores it in human terms, digging into the joys and challenges of being born with such an incredible gift. As with all effective magical realism, The Man Without Gravity strikes a fine balance between fairy-tale whimsy and thematic depth.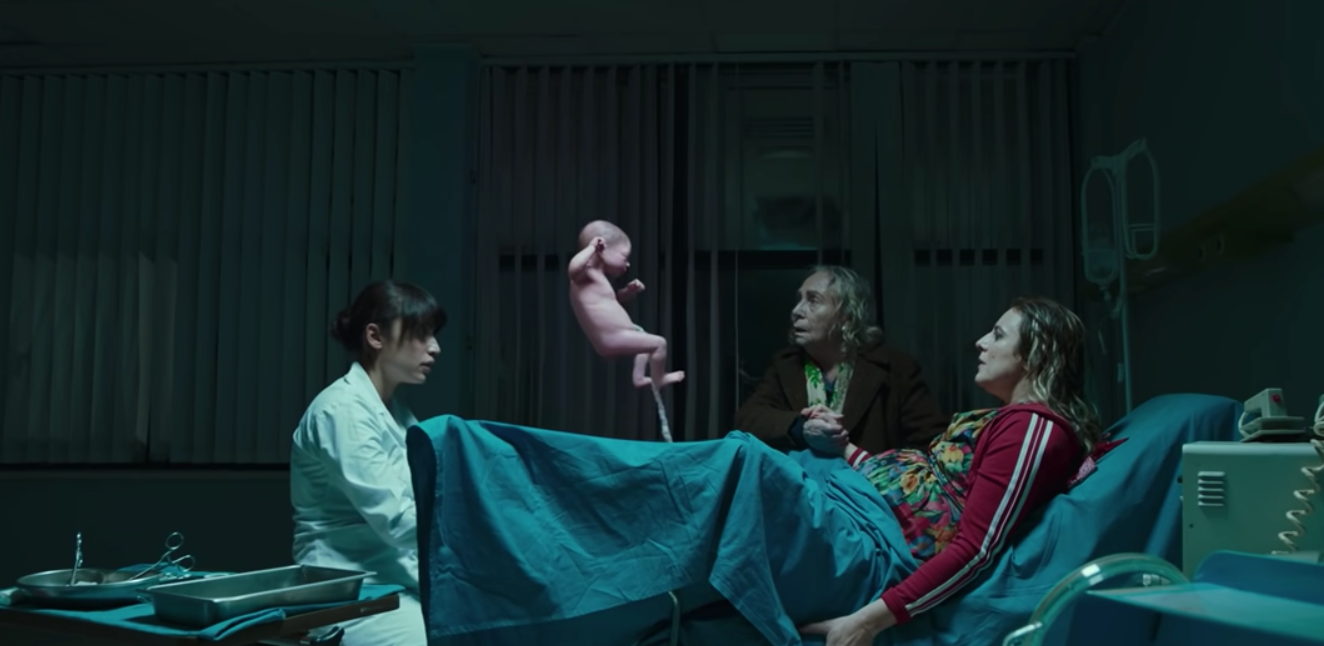 Oscar's (Elio Germano) life boils down to an essential struggle: Does he hide his ability from the world to protect himself and his family, or does he share his gift with the world and risk exploitation? This dilemma is echoed in Oscar's love interest, Agata (Silvia D'Amico), who has a more common but no less complicated gift: beauty. This theme is not new, but the film explores it with thoughtful, earnest kindness.
Viewers meet Oscar and Agata when they are little children. The first act of the film follows young Oscar as his loving mother (Michela Cescon) strives to protect him from the world. In act two, a savvy show business veteran (Vincent Scarito) convinces Oscar to show the world what he can do, and maximize their profits along the way. 
Admirably, The Man Without Gravity does not vilify Oscar's mother and the quiet, provincial life she represents, or his manager and the starry-eyed show business excess he embodies. They are simply thesis and antithesis: two poles of life that don't quite suit Oscar.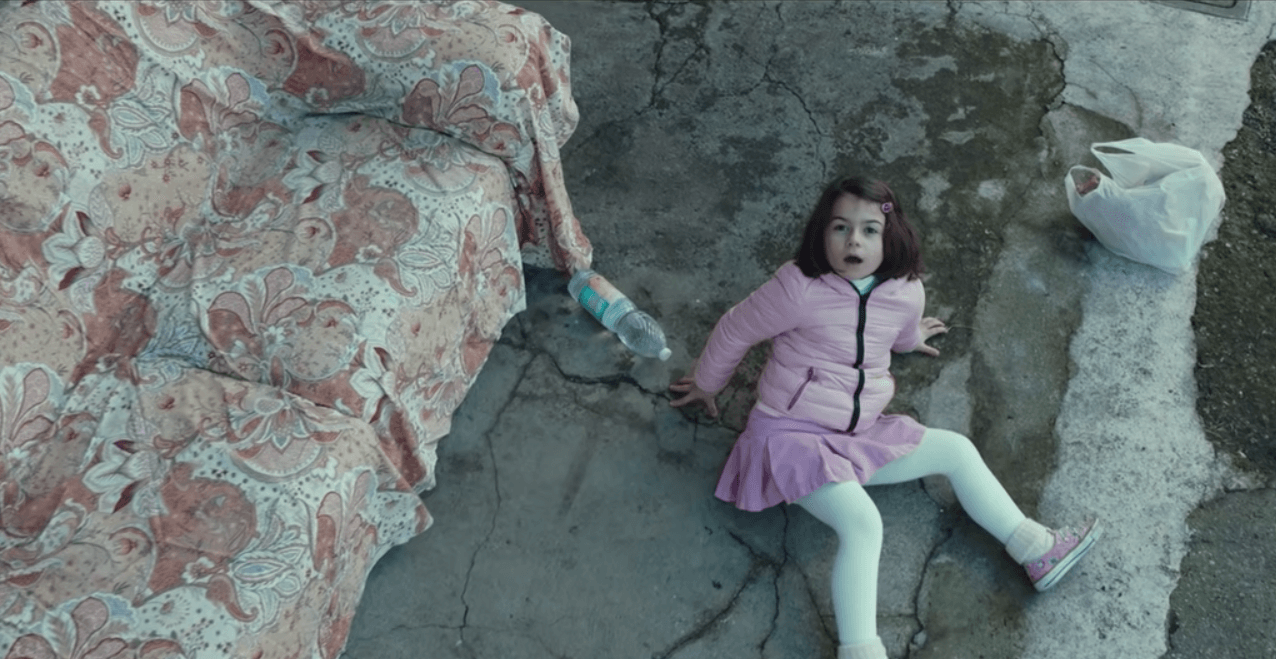 There is no clear-cut good and evil, no obvious right and wrong decision, which marks the key difference between a children's fairy tale and a challenging piece of magical realism. Bonfanti playfully juxtaposes Oscar's story with Batman throughout the film to remind viewers that his version of morality is more complicated than the Caped Crusader's. 
"Batman flies like me, doesn't he?" young Oscar asks.
"Yes, like a real superhero," his mother answers.
"So why can Batman go outside but I can't?" Oscar retorts. 
In these few lines, Bonfanti restates the dilemma of Matthew 5:15 in a new context, offering a bit of irony: Oscar actually has super powers, and Batman doesn't.
Not only does Bonfanti's premise lead to a thoughtful thematic exploration, it sets the stage for a visually sumptuous film. Oscar's gift of flight lets Bonfanti place him wherever he likes in the frame, and the result is a set of gorgeous wide shots. It also adds a dimension of composition to two-person scenes, whether they are loving, angry, or erotic. Thankfully, Bonfanti isn't afraid to lean on—or avoid—a crane shot either.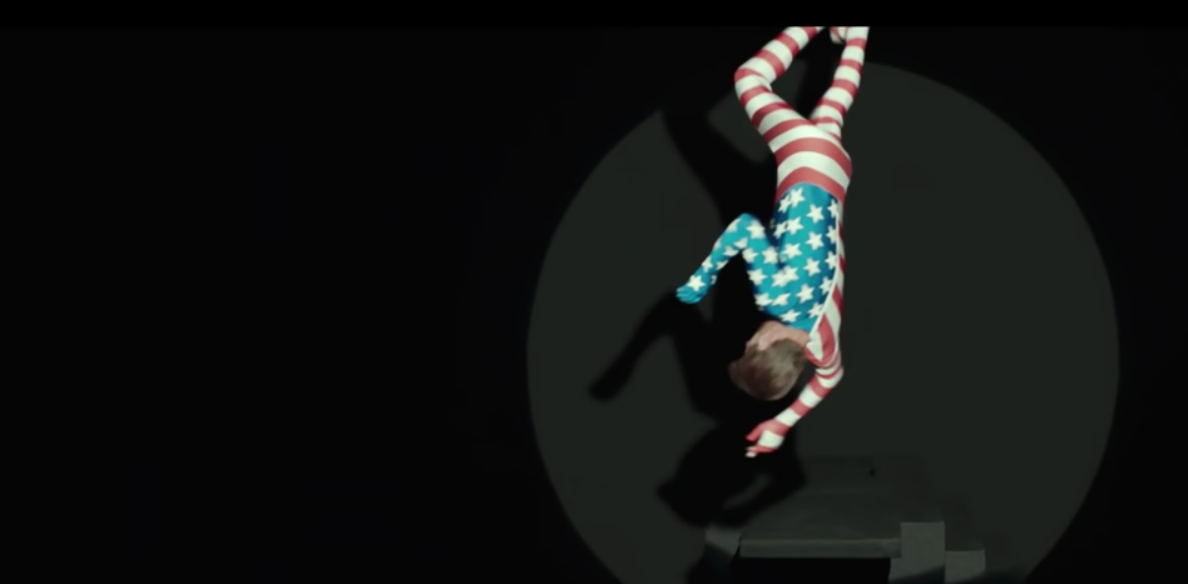 The film's visual palette underscores how The Man Without Gravity stakes out a space between fairy tale and reality. While the sets are sometimes intentionally drab or mundane, bold reds and blues work alongside Christmas lights and fireworks to reinforce the fairy-tale beauty, breaking up the monotony of daily life. 
Visually, the film asks itself the same thing it asks thematically: What responsibility do filmmakers have to share the beauty of their cinematic language with the viewer? Like Oscar, Bonfanti uses his visual flourishes as punctuation rather than creating something garish and forced.
It is tempting to discuss the last act of the film at length, as it offers a complex but clear answer to the film's central question. Suffice it to say, The Man Without Gravity gives the audience about as fulfilling a trajectory of thesis, antithesis, and synthesis as a feel-good fairy tale will allow. 
What makes The Man Without Gravity special is that it takes seriously the hard truth that your light should neither be under a bushel nor blazing in front of the world at all times. The "right answer" is somewhere in the middle, and anyone with a special gift or talent has a duty to spend their life figuring out the right answer for themselves. 
Still not sure what to watch tonight? Here are our guides for the absolute best movies on Netflix, must-see Netflix original series, documentaries, docuseries, and movies.
Looking for something more specific? Here are our Netflix guides for the best war movies, documentaries, anime, indie flicks, true crime, food shows, rom-coms, LGBT movies, alien movies, gangster movies, Westerns, film noir, and movies based on true stories streaming right now. There are also sad movies guaranteed to make you cry, weird movies to melt your brain, old movies when you need something classic, and standup specials when you really need to laugh. Or check out Flixable, a search engine for Netflix.