Looking to watch Netflix for free? If you're a T-mobile customer, you may be in luck. As part of a new promotional push called Netflix on Us, T-mobile will foot the bill for your Netflix account, allowing you to binge true crime documentaries, 4K movies, sad movies on Netflix, and whatever perks your interest. Here's everything you need to know to use T-mobile to get free Netflix.
What is T-mobile's Netflix on Us?
Every major telecom service offers its own perks for signing. Sprint has a deal for free Hulu, for example, and AT&T throws in free HBO with its Unlimited Plus Enhanced Plan. Netflix on Us is a promotional offer from T-mobile that, as its name suggests, gives eligible customers a free Netflix account.
With Netflix on Us, you can stream on two devices at the same time with HD video quality from any Netflix-supported device. Users looking to get Ultra HD quality can opt-in for an additional $3 per month. (Here's a complete guide to Netflix plans.)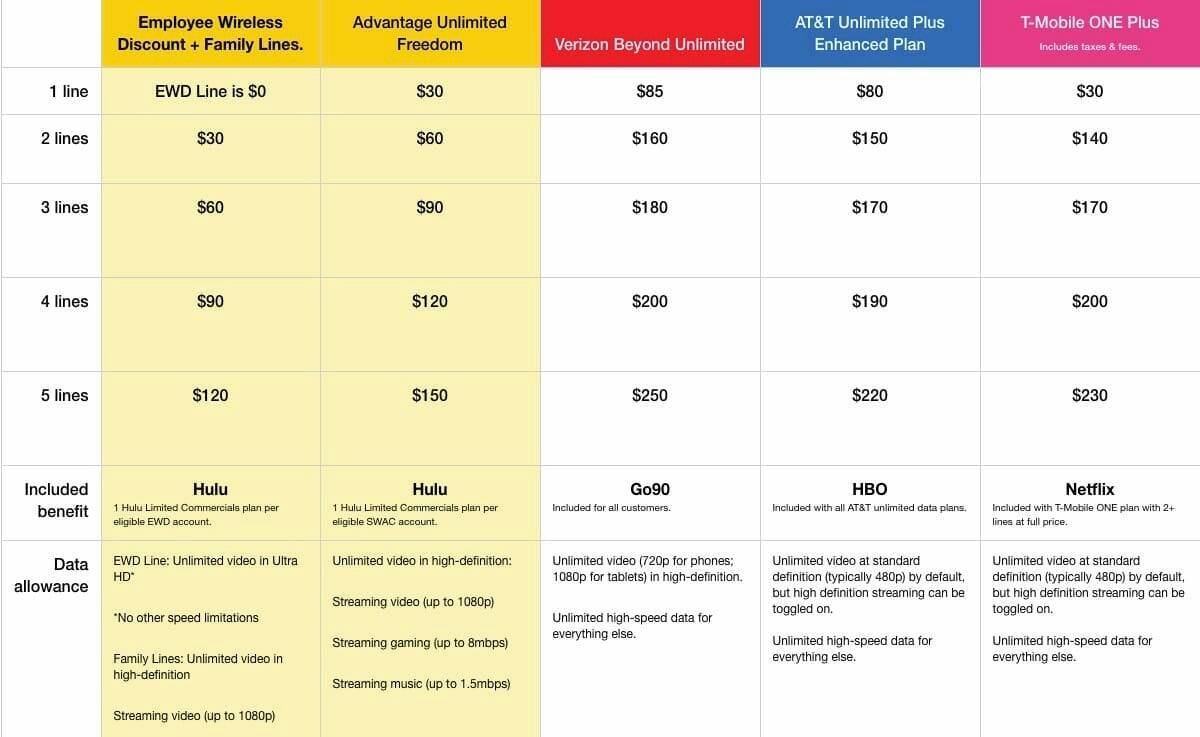 How to get free Netflix from T-Mobile?
Not every plan qualifies for free Netflix from T-Mobile. To access Netflix through T-Mobile, subscribers will need a plan with two or more lines on an eligible T-Mobile ONE voice plan. That means if you have any of the following plans, you'll need to make an adjustment to qualify.
T-Mobile Essentials

No Credit Check

Prepaid

T-Mobile ONE voice plans with a single line

T-Mobile ONE All In Promo (2 lines for $100/$110 tax inclusive)

T-Mobile ONE Unlimited 55+ single or two line

Discounted T-Mobile ONE Voice for Puerto Rico

Any tax excluded plans

Any Mobile Internet plans (including DIGITS, LineLink, and Wearable)
While this may seem like a lot of restrictions remember, every deal comes with a catch.
How to setup your T-mobile Netflix account
Step 1: Open T-Mobile app on your phone
Select the Account button and select "Plans and Usage Details."
Step 2: Select Manage Data and Add-ons
Scroll down until you see "Family and Entertainment." Select this option.
Step 3: Add Netflix
Under "Family and Entertainment" you'll see a checkbox for the option Netflix $10.99 plus Family Allowances or Netflix Prem. $13.99 plus Family Allowances. Check the box and hit the Continue button.
Step 4: Agree to the Terms and Conditions
Read the Terms and Conditions, then press the "Next Step – Sign Up" button and then press the "Sign Up For Netflix" button on the next page.
Step 5: Signup up for Netflix or change your service
Upon selecting "Sign Up For Netflix" you'll be taken to a Netflix landing page. If you're already a Netflix subscriber select the "Already a Member" option to move your payment to T-Mobile. If you're a new Netflix subscriber just enter your information into the new customer account option.
Step 6: Enjoy Netflix
You're done. Get to streaming!
What if you're already a Netflix subscriber?
Users who don't want to lose their existing Netflix account settings but still want T-Mobile to pick up the bill can easily do that. When you sign up for Netflix On Us, you'll receive a text message with a link explaining how to link your existing Netflix account with T-Mobile. Once you connect your accounts, T-Mobile will be the method of payment listed on your account. Users who wish to upgrade to Netflix Premium can opt-in during this process.
If you'd rather just start a new account, that's fine, but you'll need to use a different email than the one made your original account with.
READ MORE:
Can I cancel anytime?
Yes, but why would you want to? So long as T-mobile is footing the bill, who would turn down free Netflix? Regardless, if you want to cancel Netflix, you'll need to start on the T-Mobile site or app. Log in to your My T-Mobile account and remove the Netflix On Us service from your account. Your account should automatically cancel, but you can contact Netflix if you're worried about continued billing. You can find your information in the T-Mobile app under the Account options, then select "Plans and Usage details" option, then select "Manage Data & Add-ons." Under this heading, scroll down until you see the "Family and Entertainment" section. Your Netflix settings through T-Mobile are located here.
Now that you have Netflix, it's time to find something to watch. Here are our guides for the absolute best movies on Netflix, must-see Netflix original series, documentaries, docuseries, and movies.
Looking for something more specific? Here are our Netflix guides for the best war movies, documentaries, anime, indie flicks, true crime, food shows, rom-coms, LGBT movies, alien movies, gangster movies, Westerns, film noir, and movies based on true stories streaming right now. There are also sad movies guaranteed to make you cry, weird movies to melt your brain, old movies when you need something classic, and standup specials when you really need to laugh. Or check out Flixable, a search engine for Netflix.