Joe Rogan: Strange Times features the comedian honestly accepting the modern perils of being a white man, in a world quickly shading away from his dominance. In his signature cutting and exuberantly vulgar style, the host of the popular Joe Rogan Experience podcast tackles and flips previously accepted cultural norms on their ear.

Interestingly, though, while appreciating his position, Rogan doesn't feel the need to reduce himself with guilt on his timely Netflix special. If anything, he's cognizant that he may ultimately know nothing—he refers to himself as an idiot often. Similar to Dave Chappelle, the UFC host (yep, same guy) identifies the wave of societal change, while also noting our progress is only "three people," or generations, away from the sick institution of slavery.
"This is a new time for jokes," he says, "because everything I say on this Netflix special is going to get me in trouble. But I say shit I don't mean because it's funny."
He goes on smart rifts on how we can't get the president right as a country, Harvey Weinstein, #MeToo, the differences between cats and dogs, professional wrestling's homo-eroticism, and the use of the word "gay." One of the strongest bits in Strange Times works the notion that there would be at least one certified idiot amongst 100 vegans. In it, he's commenting on the prevalence of stupidity usually taken for granted. However, he's also taking fanatical types to task, of which many of these happen to practice veganism in cult-like fashion.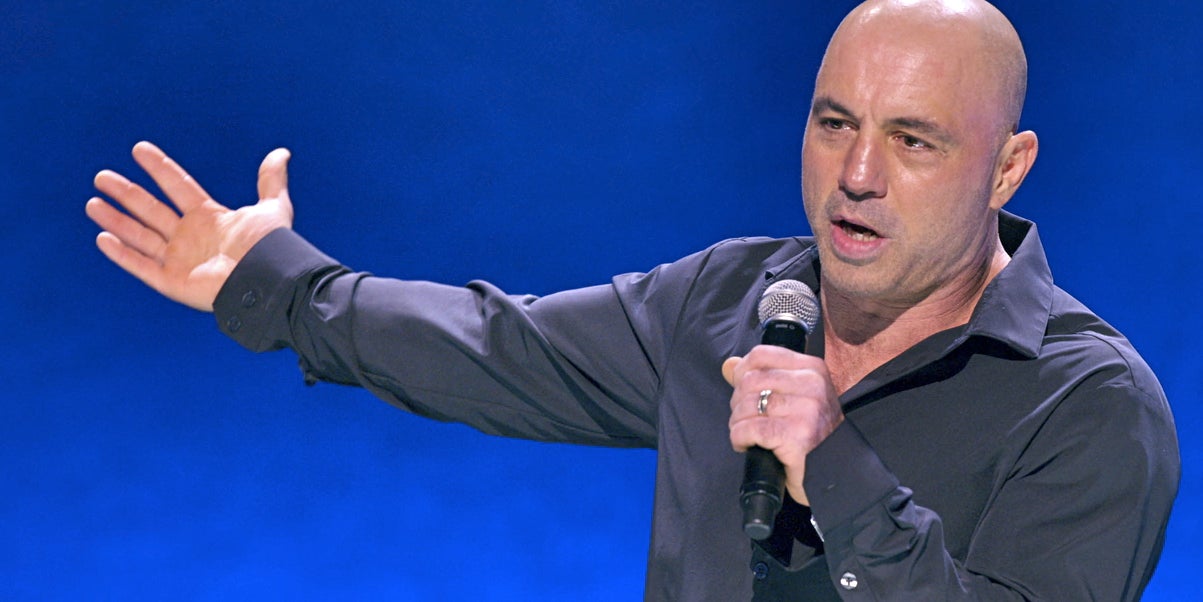 The timing of Strange Times could be as crucial for Rogan as the sometimes-controversial material. Coming off his podcast episode where Elon Musk supposedly smoked a blunt, the comedian's profile has blown up. He's never been more notable, while Musk's tenuous situation has escalated to the point of him earning a $20 million SEC fine, losing his seat a Tesla chairman, and showing off a flamethrower like a Steve Seagal movie villain. (Life comes at you fast.)
Ultimately, Strange Times is a sound and appropriate set for the comedian in the midst of a surge. Anyone who can make a bit on the return of Christ via a true story of a knife stabbing and a woman's underdeveloped reproductive system is at the peak of his powers.
Still not sure what to watch tonight? Here are our guides for the absolute best movies on Netflix, must-see Netflix original series, documentaries, docuseries, and movies.
Need more ideas? Here are our Netflix guides for the best war movies, documentaries, anime, indie flicks, true crime, food shows, LGBT movies, gangster movies, Westerns, film noir, and movies based on true stories streaming right now. There are also sad movies guaranteed to make you cry, weird movies to melt your brain, old movies when you need something classic, and standup specials when you really need to laugh. Or check out Flixable, a search engine for Netflix.