Star Trek: Discovery is the first new Star Trek series in over a decade. It begins on Sept. 24, 2017, and we're closely following every update about its cast, story, and production. (Don't worry, this article is spoiler-free!)
While the trailers emphasize a dramatic and action-packed style, Discovery's creators have reassured fans that it won't be too dark and gritty. They wanted to maintain the humor and idealism of previous installments, with a diverse cast striving toward a utopian future. They're aiming for a slightly more mature tone, though, so expect something more like Deep Space Nine than The Trouble With Tribbles.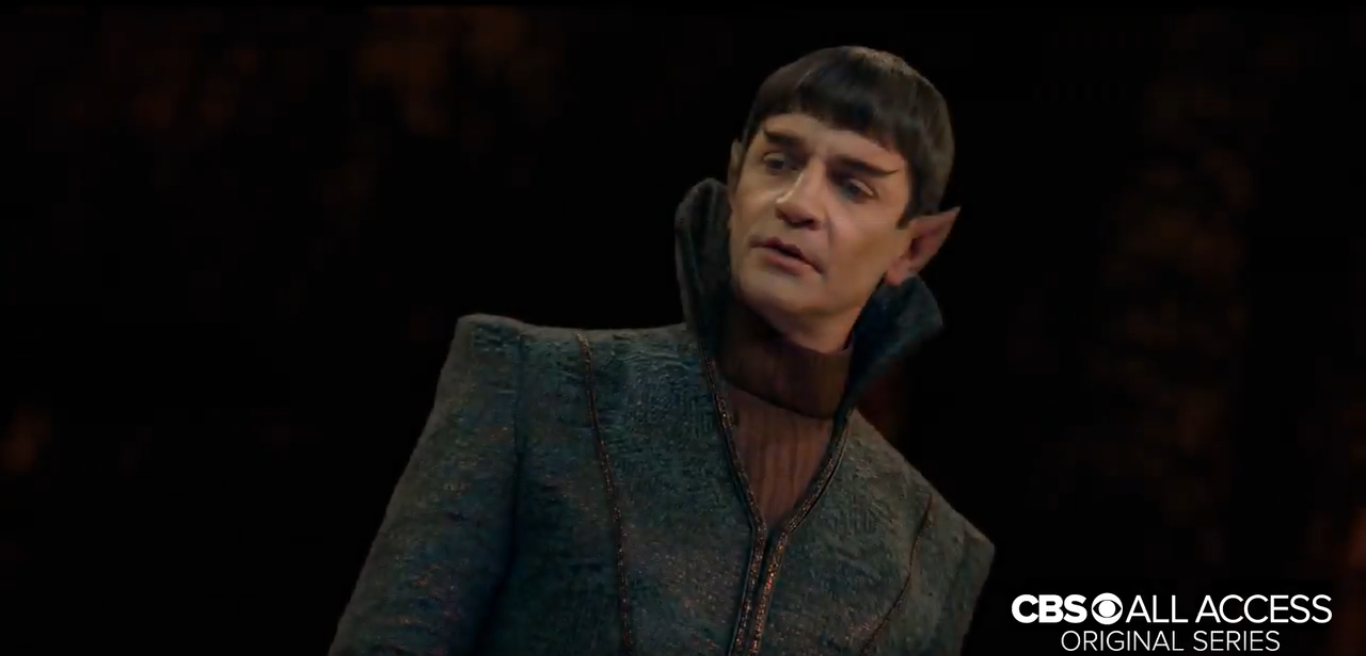 Star Trek: Discovery plot
Like every other Star Trek series, Discovery is an ensemble show with a core cast of Starfleet officers. The difference is, this time we'll have a clear protagonist—Lieutenant Commander Michael Burnham—and the story will focus on multiple ships.
The main cast includes members of a Klingon crew, acting opposite Starfleet's U.S.S. Discovery (a new science vessel) and the U.S.S. Shenzhou (an older battleship). The story arc has been compared to a novel, following Michael Burnham's career as she transfers between ships.
Set 10 years before the Original Series, the first season introduces a cold war conflict with the Klingons. The Klingon characters will speak in Klingon language with "human" subtitles, a departure from earlier portrayals. They've also received a significant redesign, with new styles of prosthetics, costumes, and ships.
Speaking to Digital Spy in August, producer Alex Kurtzman hinted that the Klingon war wouldn't continue into season 2, although its impact would be felt in "the people that are left behind; the casualties, the things that have grown in Starfleet as a result of the war." Can we expect some major character deaths in season 1?
The first four episodes are titled "The Vulcan Hello," "Battle at the Binary Stars," "Context is for Kings," and "The Butcher's Knife Cares Not for the Lamb's Cry."
Star Trek: Discovery cast
Sonequa Martin-Green (The Walking Dead) stars as Michael Burnham. Speaking to Entertainment Weekly, she described the character as "conflicted" due to her upbringing on Vulcan.
Burnham is the first human to be educated from childhood on Vulcan, attending the Vulcan Science Academy. Her parents were killed during a Klingon attack, and she ended up being raised by Spock's parents: the Vulcan ambassador Sarek and his human wife Amanda Grayson. Both will appear in the show, and the trailers suggest an important role for Sarek. This backstory gives Michael Burnham a unique cultural background and a personal interest in human/alien relations. She specializes in xenoanthropology, a role that Sonequa Martin-Green described as "a first contact specialist."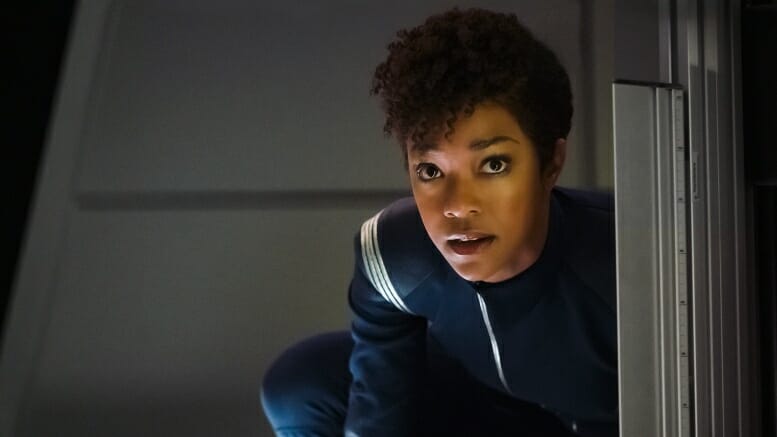 Jason Isaacs (Harry Potter's Lucius Malfoy) plays the U.S.S. Discovery's Captain Lorca, a military strategist whose "messed up" nature sets him apart from previous Star Trek captains. His crew includes Saru, an alien science officer played by monster movie legend Doug Jones (Hellboy), and astromycologist (a.k.a. space fungus expert) Lieutenant Stamets, played by Broadway star Anthony Rapp. Rekha Sharma (Battlestar Galactica) plays security officer Landry, and Mary Wiseman plays Starfleet Cadet Tilly, Michael Burnham's roommate – and reputedly the comedic heart of the show.
Lt. Stamets is the first openly gay main character in Star Trek's TV canon, with a Starfleet doctor boyfriend played by Wilson Cruz (My So-Called Life).
Michelle Yeoh is the biggest name in the cast, playing Captain Philippa Georgiou of the U.S.S. Shenzhou. Despite her prominence in the trailers, she's only in a few episodes compared to Jason Isaacs' lead role as Captain Lorca. Her original crew includes Burnham, Saru, a junior officer named Ensign Connor (Sam Vartholomeos), and Chief Medical Officer Dr. Nambue (Maulik Pancholy).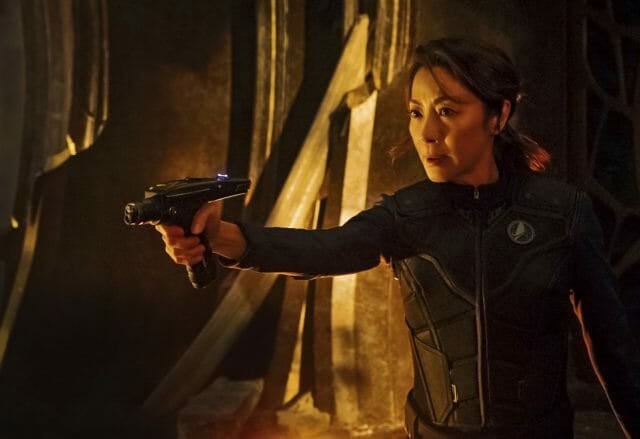 From the Klingon contingent, we have Chris Obi (American Gods' Anubis) as T'Kuvma, a political leader who wants to unite the Klingon houses. Kenneth Mitchell plays his protege Kol, the captain of the Klingon vessel, and Mary Chieffo is L'Rell, the Battle Deck Commander. Damon Runyan and newcomer Clare McConnell play other Klingons.
Guest roles include James Frain as Spock's father Sarek, Terry Serpico as Starfleet Admiral Anderson, and Shazad Latif (Penny Dreadful) as Starfleet lieutenant Tyler. The Office's Rainn Wilson brings back an infamous character from the Original Series, the sleazy con-artist Harry Mudd.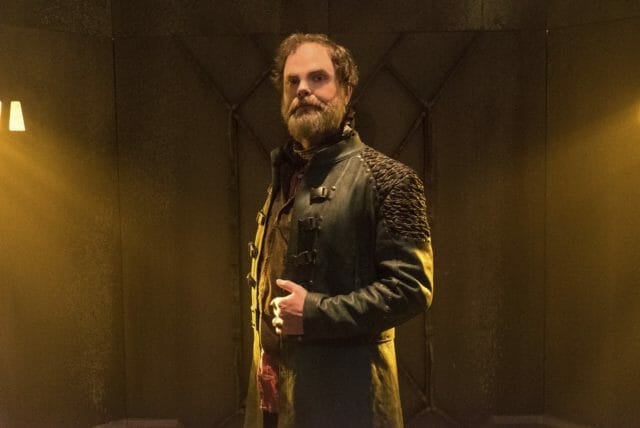 The creative team
Discovery experienced some teething problems behind the scenes, with showrunner Bryan Fuller stepping down before the show went into production. Fuller is a lifelong Star Trek fan who began his career on Deep Space Nine and Voyager. He set down the basic ideas behind Discovery before he left, including scripts for the first two episodes, and his longtime ambition to cast a woman of color in the lead role.
The new showrunners are Gretchen Berg and Aaron Harberts, a writing/producing partnership who previously worked with Fuller on Pushing Daisies and Wonderfalls.
Discovery's writing team is an interesting mix: Star Trek: Voyager novelist Kristen Beyer, Wrath of Khan writer/director Nick Meyer, longtime Star Trek writer Joe Menosky, playwright and journalist Kemp Powers, and several of Fuller's former collaborators from Hannibal and Heroes. Alex Kurtzman, known for blockbusters like Transformers and the 2009 Star Trek reboot, is the co-executive producer, although his busy schedule suggests he didn't have a regular role in the writer's room.
Veteran TV director David Semel (Buffy, The Man in the High Castle, Person of Interest) will direct the first two episodes, with horror filmmaker Vincenzo Natali directing at least one later episode. The Next Generation star Jonathan Frakes, who is now a full-time director, also directed an episode. Composer Jeff Russo (Legion) will write the show's music, whose main theme pays tribute to the original Star Trek music.
https://www.youtube.com/watch?v=8dYJ2dXKAIs
Star Trek: Discovery timeline
Discovery belongs to the TV franchise, not the rebooted universe of the recent Star Trek movies.
Although the story takes place a decade before the Original Series, don't expect to see the production design and costumes of the 1960s show. Like the other eras of Star Trek, it will define a fresh aesthetic for itself, including new Starfleet uniforms and ships.
New tie-in books will be published alongside the show, beginning with a novel by longtime Star Trek novelist David Mack, titled Desperate Hours. Set one year before Discovery, it stars Michael Burnham and Captain Georgiou on board the U.S.S. Shenzhou. Mike Johnson and Tony Shasteen, the creative team behind IDW's Star Trek reboot comics, will launch the new Discovery comics. They begin with a four-issue miniseries focusing on the Klingon leader T'Kuvma.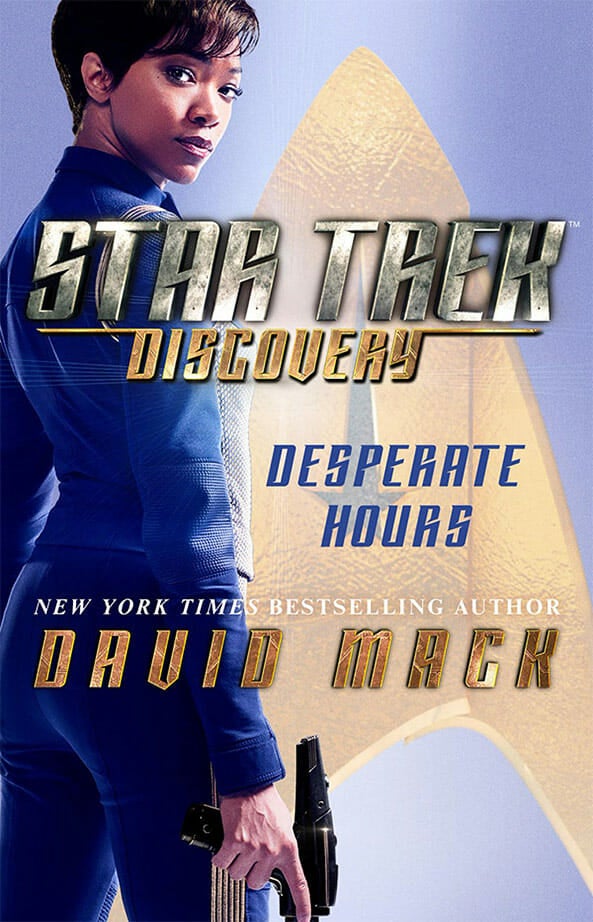 Star Trek: Discovery trailer
The earliest teaser came out in 2016, showing the U.S.S. Discovery leaving spacedock. The ship's design comes from 1970s concept art by Ralph McQuarrie, who shaped the aesthetic of the original Star Wars trilogy.
The first full-length trailer has an emotional tone, with plenty of screentime for the mentor/student relationship between Burnham and Georgiou.
https://www.youtube.com/watch?v=f8mesUEFjas
Trailer number two depicts a more action-focused side to the show. It introduced Captain Lorca, gave us a better look at Burnham's role and shed some light on the Federation/Klingon conflict.
https://www.youtube.com/watch?v=84do_FCf4ws
CBS posted a third trailer on Aug. 17, showing more scenes with T'Kuvma and Captain Lorca, and featuring a voiceover from Burnham speaking out against the Klingons. If you're still hungry for more Discovery footage, CBS released clips of a showdown between Burnham and a Klingon, and an expansion of the desert scene from the first trailer. In the days leading up to the premiere, CBS also posted a behind-the-scenes video, a featurette about the costumes, and a bunch of cast interviews on the CBS site.
Discovery was originally slated to air in January 2017 but was then pushed back to May and later "fall 2017." Thanks to the public delays and departure of Bryan Fuller, there was speculation about creative conflicts behind the scenes—later confirmed in an Entertainment Weekly cover story. CBS decided not to send preview screeners to TV critics, meaning there won't be any reviews before the show airs. That's sometimes a bad sign, but in this case, it may just be a symptom of extreme spoiler-avoidance. Everyone who attended the premiere on Sept. 19 was sworn to secrecy, but the spoiler-free buzz was overwhelmingly positive.
Season 1 begins on Sept. 24, airing eight episodes until Nov. 5. The show will then take a break until Jan. 2018, when the next seven episodes will air.
Read more
Discovery's first episode will air on CBS, but the rest of the season will stream exclusively on CBS All Access, the network's online subscription service. Outside the U.S., fans can watch new episodes on Netflix each week.
Editor's note: This article is regularly updated for relevance.