A little known independent social network might be having its big moment. As the debate around Facebook's naming policy rages on, a growing swath of Facebook users appear to be jumping ship into a smaller, social lifeboat of sorts. It's invite-only, anti-ads, and it's called Ello.
Short of Google+—distrusted by many thanks to a similar recently reversed "real name" policy—no single social network could withstand a mass influx of Facebook's 1.32 billion monthly active users. But if this week's rumblings are any indication, disenchanted Facebook users could look to smaller, independent social networks like Ello for their next move.  

After seeing chatter about Ello in my own social circles, I reached out to Paul Budnitz, creator of this buzzy new anti-Facebook. Budnitz is the founder of designer toy maker Kidrobot and also owns and operates Budnitz Bicycles. I explained what I'd observed in my own social circles (my 1,000+ Facebook friends admittedly skew toward LGBTQ identities) to see if users from what some are calling Facebook's "queer mass exodus" had started showing up on his own social experiment.
Why Ello? And why now?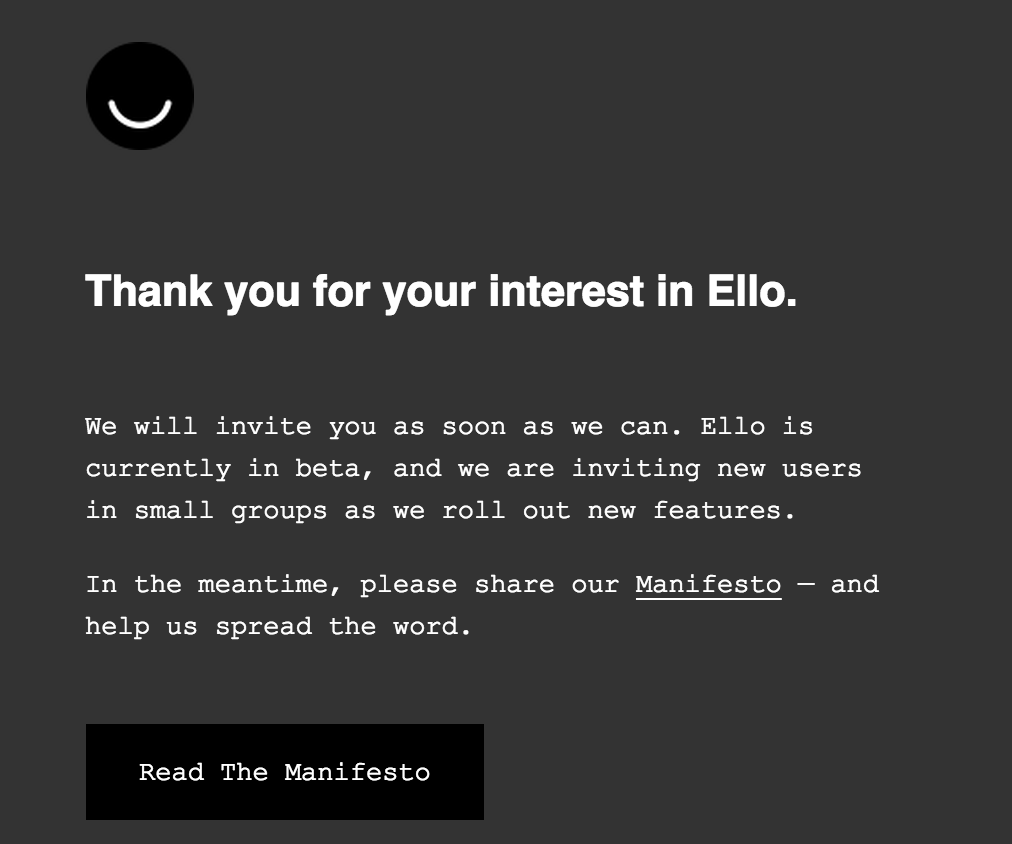 "Yes, we've been hearing about the Facebook drama too over the last few days," Budnitz said. "Ello welcomes the LGBTQ community and we're very excited to see so many people moving over! "
After a group of Radical Faeries signed up a couple of days ago, Budnitz has been watching an uptick in queer users joining Ello—"which makes us very happy," he notes. "There does seem to be a bit of an avalanche since then."
That avalanche was prompted by Facebook's crackdown on users accounts that it suspects might be using a name in violation of its terms of service, which includes any name not matching a user's legal documents. (The deeply problematic policy disproportionately affects members of the LGBTQ community for reasons that we've stated before, so it's no surprise that queer Facebookers are fed up and leading the charge.)
It sounds like queer users tired of playing Facebook's name game or facing harassment on sites with less social accountability might have found the right fit: "You don't have to use your 'real name' to be on Ello. We encourage people to be whoever they want to be," Budnitz said. "All we ask is that everyone abide by our rules (which are posted on the site) that include standards of behavior that apply to everyone. We have a zero tolerance policy for hate, stalking, trolls, and other negative behavior and we'll permanently ban and nuke accounts of anyone who does any of this, ever."
i'm really going to be myself on ello

— Johanna Fateman (@johannafateman) September 23, 2014
Budnitz added that the development team behind Ello is able to respond on the fly to the needs of its users, a major plus for communities misunderstood by a social networking giant like Facebook. "One of the great things about developing Ello live is that we're able to be responsive to special needs of groups of our users. As soon as the LBGTQ community started coming on in large numbers, we decided that we needed to add privacy controls and new ways for users to report abusive behavior by others. Basically, we are protecting everyone on Ello (including LGBTQ users ) from people who may post hateful comments."

Budnitz observes that Ello's sign-up spike does appear to correlate with the recent events around Facebook's real name policy, though the connection is otherwise serendipitous.
"Honestly, we don't really pay much attention to what Facebook and others are doing," Budnitz explained. "We're just building Ello into the network that all of us really want to use, and it turns out that Facebook (and all the other networks) are doing just the opposite.
Simple, beautiful & ad-free. Read the manifesto: https://t.co/OC0JiT5gRr

— Ashley McGregor Dey (@AshLaf) September 23, 2014
"I believe this is really the natural result of the basic structure of the different networks — we're building Ello for our users, and they're building Facebook for advertisers. Facebook needs to know who you really are so they can sell data about you, and your profile to advertisers. If they know your real name, they make more money."
Unlike Facebook, Ello isn't looking to rake in ad revenue. As we reported earlier this year, Budnitz's social experiment won't concentrate on monetization, instead planning to focus on building a good user experience until eventually mixing in some premium features (like the ability to manage multiple accounts from one login). Of course, it must be said that Facebook was a product-first company too, for years. One billion users later, it mutated into the unstoppable mobile advertising machine we know today.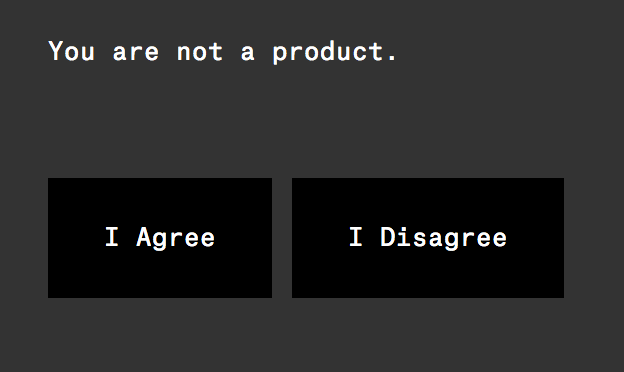 It's difficult to know how many users are actually leaving Facebook, especially since many likely won't deactivate or delete their accounts as they look for greener pastures. And with well over a billion users worth of data, almost any "exodus" like this one is sure to be a drop in the bucket—a negative impact for Facebook's ad partners is likely all that could move the needle. The flip side is that a relatively tiny, alternative social network doesn't have much to worry about. Not yet, anyway.
"Ello is only there for all of us to use," says Budnitz. "So we don't need to care about any of that."
Illustration by Jason Reed