We're at the end of an era for Game of Thrones. Season 8, episode 6 is the series finale for HBO's beloved show, and no matter your opinion on how the saga panned out, it's hard not to be sad it's over. (Unless you're our resident Game of Thrones expert Michelle Jaworski, who deserves a vacation right now.)
At this point, there's one main question to answer, aside from, "WTF?" Who will come out on top at the end and sit on the Iron Throne? If there's even a throne left, that is. As Ramsay Bolton warned us in season 3, "If you think this has a happy ending, you haven't been paying attention." 
George R.R. Martin himself has repeatedly described the ending of the book series A Song of Ice and Fire as bittersweet. The show adaptation has been described with the same exact sentiment several times by actors—including Peter Dinklage and Liam Cunningham, who have beaten the odds and made it to the finale. 
Here's everything you need to watch Game of Thrones season 8, episode 6 for free.
What channel is Game of Thrones on?
Game of Thrones season 8, episode 6 is available exclusively on HBO. 
When does Game of Thrones season 8, episode 6 air?
Game of Thrones season 8, episode 6 will air on Sunday, May 19 at 9pm ET. 
The series finale is the last of six episodes scheduled for season 8, which have ranged in length from 54 minutes to a whopping 82 minutes. This week's episode will be 79 minutes long.
How to watch Game of Thrones season 8, episode 6 for free
Game of Thrones is only available on HBO. But there are plenty of options to access the premium cable channel for free. Each of these services offers a one-week trial so you can tune in live and avoid spoilers on social media.

Cost:

$14.99 per month

(after a 7-day free trial)

for HBO | $119 per year for Prime

Devices:

Amazon Fire Stick, Fire TV, Fire tablets, and Fire phone; Roku, Google TV, TiVo, Nvidia Shield, PlayStation 3 and 4, Xbox One, Nintendo Wii
If you're already a Prime member, Amazon Prime Video is one of the most convenient ways to access a free HBO trial without signing up for additional accounts. (And if you're not, you can get a free 30-day trial of Prime in addition to the free week of HBO.) You can stream live and watch old episodes on-demand in case you want to rewatch last week's episode before a new one airs. HBO is one of the best standalone Prime channels available for purchase on Amazon Prime Video.
---

Cost:

$14.99 per month

(after 7-day free trial)

Devices:

Amazon Fire TV, Fire TV Stick, and Fire TV Cube, Android TV, Apple TV, PlayStation 3 and PlayStation 4, Roku, Samsung Smart TV, Xbox One and Xbox 360.
If you just want HBO and nothing more, look no further than its own on-demand app HBO Now. New episodes of Game of Thrones will be available the second they're live, and you can pause without missing any of the action. You can also watch every old season on-demand. The standalone service also provides an extensive library of all HBO shows, movies, documentaries, and more.
---

Cost: $5.99-$11.99 for Hulu or $54.99 per month

(after a 7-day free trial)

for Hulu with Live TV | $14.99 per month for HBO

Hulu devices:

Roku, Apple TV, Google Chromecast, Amazon Fire Stick and Fire TV, Xbox One, Xbox 360, Nintendo Switch, and iOS and Android devices

Local channels:

ABC, CBS, Fox, NBC, the CW (check your

local availability here

)
You'll need to sign up for Hulu before adding HBO to your account, but the process is easy. (Even easier if you already have an account!) Hulu with Live TV gives you the best of both worlds: access to on-demand content and live TV streaming, including local networks. That way you can tune in when a new episode airs and catch up on episodes you might have missed or need to watch again. There are 60 channels to choose from, including The CW, ABC, ESPN, and more. You'll also get tons of great movies and original programs exclusively available on Hulu. It comes with up to 50 hours of storage for recording. (Here's the complete list of Hulu Live TV channels.)
---
Game of Thrones is no stranger to the horrors of war or what it brings to everyone caught in the line of fire. We've seen it time and again on the Blackwater Bay, at Castle Black, at Hardhome and beyond the Wall, at sea, on a field of fire, and in Winterfell with two entirely different backdrops. But the wrath and ruin that Daenerys Targaryen brought to King's Landing after her victory against Cersei Lannister took that to another level, bringing fire and blood not only to her enemies, but to thousands of the people that she swore to save in an episode that shocked, stunned, and ultimately left viewers feeling cold. —Michelle Jaworski
READ MORE:
How to catch up on Game of Thrones episodes
Any of the previously mentioned services include access to all seven seasons of Game of Thrones, plus season 8 episodes that already aired. But if you'd prefer a more permanent option, you can also buy old Game of Thrones episodes.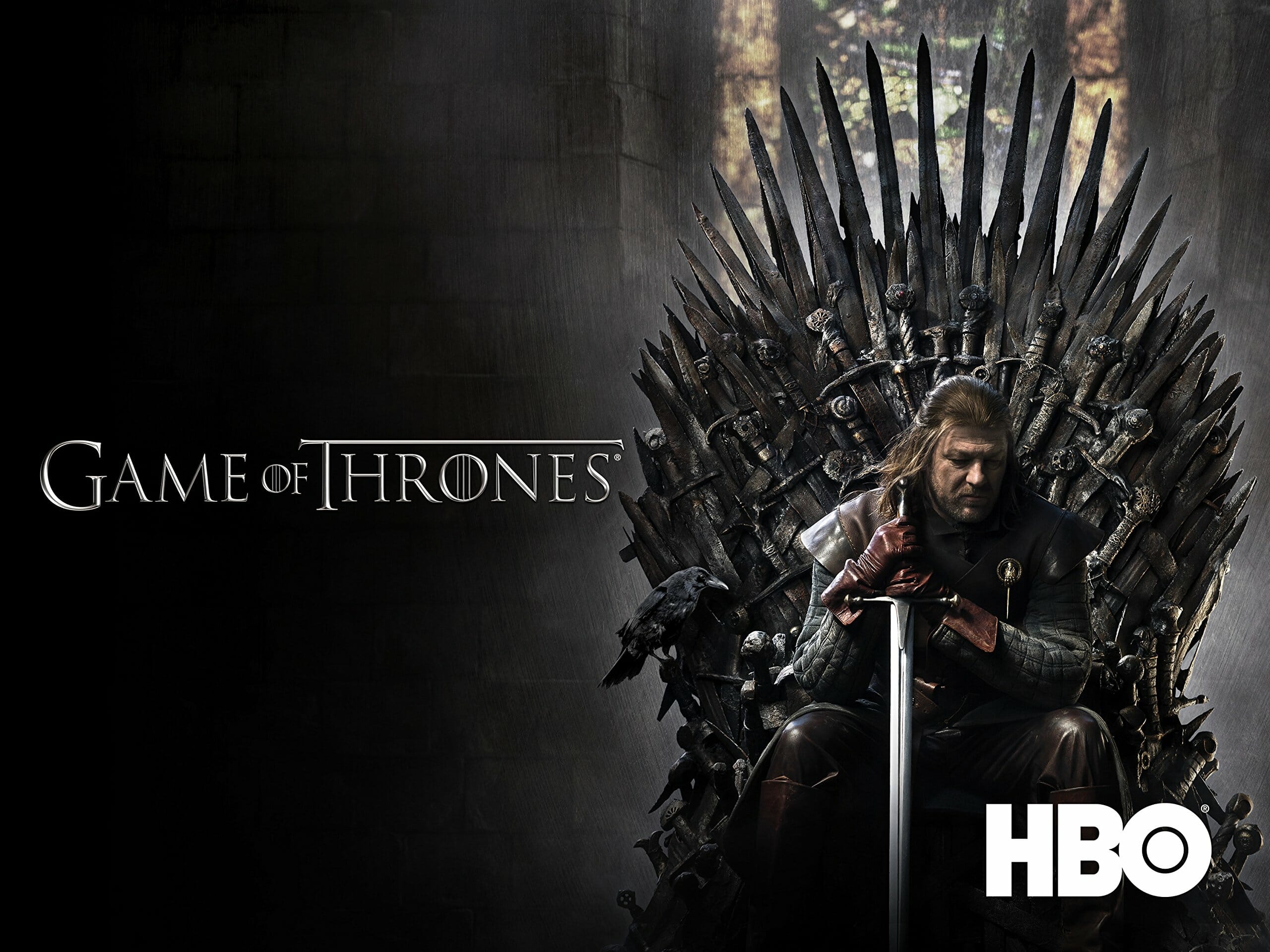 Cost:

$1.99-$3.99/episode, $19.99-$24.99/season

Devices:

Amazon Fire Stick, Fire TV, Fire tablets, and Fire phone; Roku, Google TV, TiVo, Nvidia Shield, PlayStation 3 and 4, Xbox One, Nintendo Wii
Seasons 1-7 of Game of Thrones are available for purchase on Amazon Video starting at $1.99 an episode or $19.99 a season. Season 8 episodes that already aired are not available for purchase and still require an HBO account to watch. If you want to own all of seasons 1-7, you're better off investing in the physical Game of Thrones box set, which will save you some money.
---
Was Game of Thrones canceled?
Game of Thrones season 8 will be the final run for the series. All good things must come to an end, including the books that inspired the show.
Since season 6, Game of Thrones has outpaced A Song of Fire and Ice as George R.R. Martin is still racing to complete the sixth and seventh novels in the series. The show will air its final episode before Martin releases the highly anticipated Winds of Winter.
READ MORE:
Fans of the books shouldn't fret about spoilers, though. In a Rolling Stone feature on Maisie Williams and Sophie Turner, Martin said, "The major points of the ending will be things I told them five or six years ago." The show has already diverged from the books over the years and the showrunners don't intend to share any details about the differences in season 8 once it's wrapped, according to Entertainment Weekly.
Game of Thrones cast
Peter Dinklage as Tyrion Lannister

Nikolaj Coster-Waldau as Jaime Lannister

Lena Headey as Cersei Lannister

Emilia Clarke as Daenerys Targaryen

Kit Harington as Jon Snow

Liam Cunningham as Davos Seaworth

Sophie Turner as Sansa Stark

Maisie Williams as Arya Stark

Alfie Allen as Theon Greyjoy

Nathalie Emmanuel as Missandei

Gwendoline Christie as Brienne of Tarth

John Bradley as Samwell Tarly

Isaac Hempstead Wright as Bran Stark

Rory McCann as Sandor "The Hound" Clegane

Conleth Hill as Varys

Carice van Houten as Melisandre

Kristofer Hivju as Tormund Giantsbane

Hannah Murray as Gilly

Jerome Flynn as Bronn

Joe Dempsie as Gendry

Iain Glen as Jorah Mormont
Need more news from beyond the Wall? Sign up here to receive our weekly Game of Thrones newsletter from in-house expert Michelle Jaworski.
The Daily Dot may receive a payment in connection with purchases of products or services featured in this article. Click here to learn more.