The Hulu miniseries Four Weddings and a Funeral quietly premiered on the streaming service at end of July, to an overall lackluster critical response. The series had attempted to take on the romantic '90s classic of the same name and add a modern twist. Although in hindsight, it appears that many viewers would have preferred that well enough had been left alone.

Considering how beloved the original Four Weddings and a Funeral was, it now seems a waste of resources to put into a series. But the good news is that the 1994 film is now streaming on Netflix (in an apparent case of deliberate shenanigans), so you can view the original in all its '90s glory.

What is Four Weddings and a Funeral about?
The British romantic comedy tells the story of Charles (Hugh Grant) after he shares two magical days with an American girl named Carrie (Andie MacDowell), whom he meets at a wedding. Carries jokes to Charles that given their chemistry, he should propose to her right then and there. But sadly, it was not in the cards and she returns to the states.
Cut to a few more weddings and the titular funeral later, and the pair keep crossing paths. True to romcom form, naturally Carrie has since met and become engaged to a man named Hamish (Corin Redgrave), which leaves both parties to do some major soul searching before the inevitable conclusion.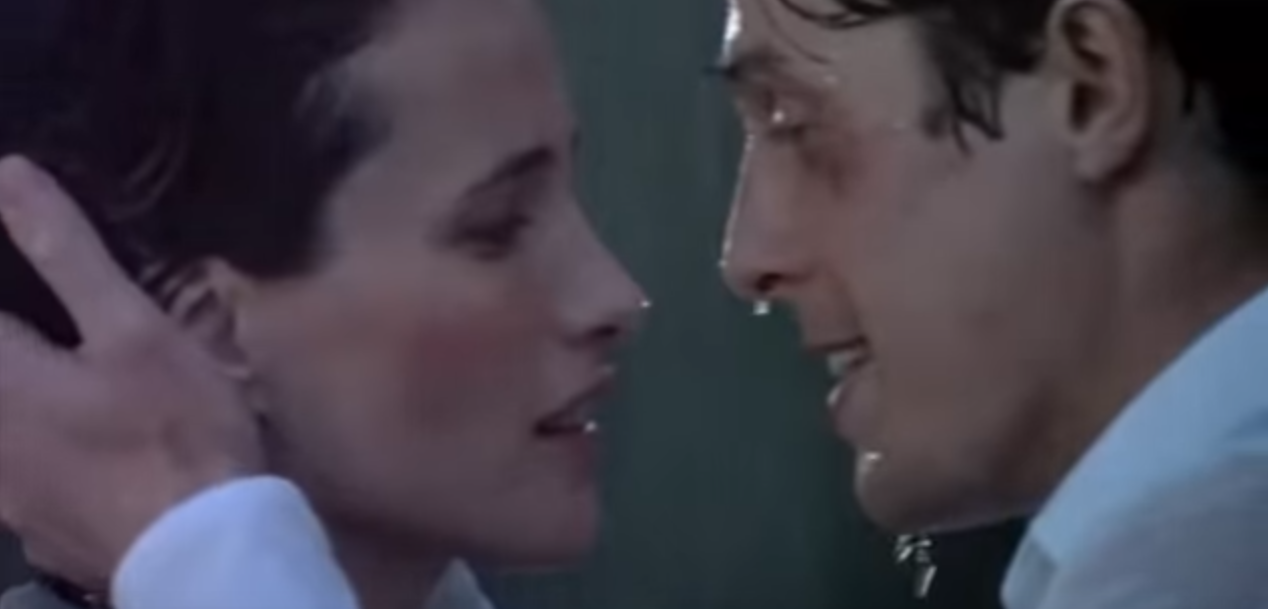 Is this movie for you?
Do you have your hypothetical wedding already planned via Pinterest board? Do you find a young Hugh Grant to be dreamy? Do you love a classic romantic comedy, and are in the mood to laugh and cry?
If you answered yes to any of those questions, Four Weddings and a Funeral is indubitably for you. So fire up your Netflix app and break out the Chardonnay, because this film is absolutely what you need to be streaming this weekend.
Despite being stereotypical romcom fare, Four Weddings and a Funeral actually ended up being the highest-grossing British film at the time. At the time, critics sniffed at the genre cliches, although clearly it resonated with audiences. Charming '90s Hugh Grant was at the top of his game–and even earned himself a Golden Globe award to show for it. Not to mention, for Royal Family stans, Charles and Carrie totally give off Prince Harry and Meghan Markle vibes.

Some film to TV adaptations are more successful than others, however in this instance of Four Weddings and a Funeral, the lesson seems to be that there was no need to fix something that wasn't broken.
Still not sure what to watch tonight? Here are our guides for the absolute best movies on Netflix, must-see Netflix original series, documentaries, docuseries, and movies.
Looking for something more specific? Here are our Netflix guides for the best war movies, documentaries, anime, indie flicks, true crime, food shows, rom-coms, LGBT movies, alien movies, gangster movies, Westerns, film noir, and movies based on true stories streaming right now. There are also sad movies guaranteed to make you cry, weird movies to melt your brain, old movies when you need something classic, and standup specials when you really need to laugh.
Or check out Flixable, a search engine for Netflix.