Looking for a way to stream NFL games online? Worry no more. You can watch NFL RedZone for free on Sling TV this weekend. Here's everything you need to know to take advantage of this one-time-only offer.
For the uninitiated, NFL RedZone is a channel that specializes in highlighting "every touchdown from every game." It shaves away all the slow stuff, jumping you from one real-time highlight reel to the next, whether it's a crucial sack, a long field goal, or a play over 25 yards. The "red zone" is the area between the 20-yard line and the end zone. Anytime a game enters this zone, the Red Zone takes you straight into the action. If more than one game features teams in the red zone, it'll go split screen.
In fact, NFL RedZone shows up to eight games at once, ensuring you never miss a play. It's basically a channel made entirely of ESPN top 10 plays. And here's the kicker: no commercials in sight. Did we mention you can try it for free?
There is a catch: You have to subscribe to or sign up for a free trial of Sling TV's basic Sling Blue package. But don't worry it—you won't regret it.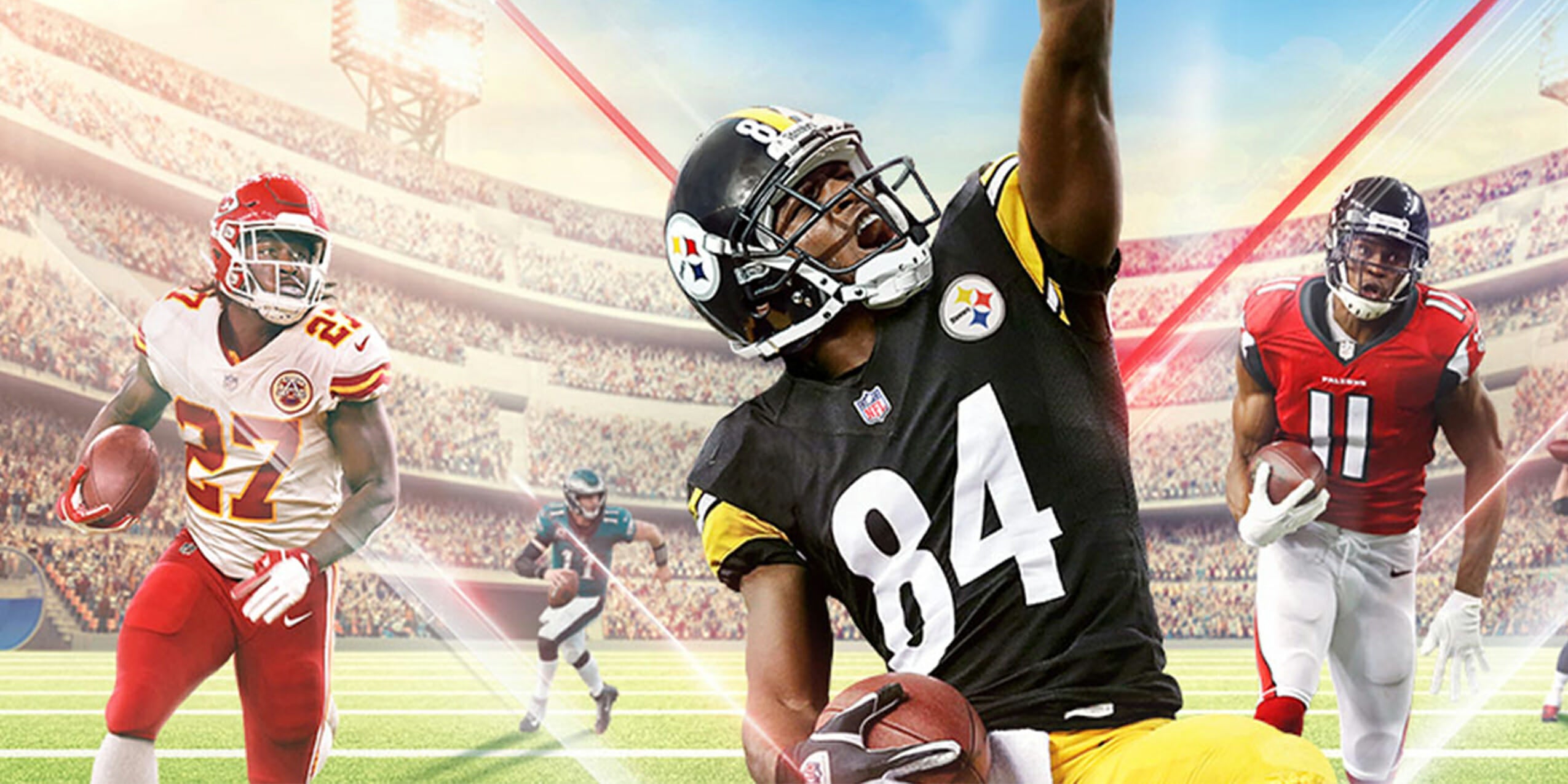 Sling TV is an "a la carte" TV streaming platform. Instead of dropping cash on an expensive cable package with tons of channels you never watch, Sling TV lets subscribers pick and choose curated channel packages at a discounted rate. Packages start at just $30 a month. Yes, this means you'll be saving a bundle on your cable bill. But more importantly, it means you can stream NFL games online easily (not to mention movies, TV shows and more).
The Sling Blue package satisfies most NFL streaming needs. It includesFox Sports, NBC Sports, NFL Network, which is the best way to watch a Thursday Night Football live stream. The Sling Orange + Blue package, which costs $45 per month, adds a bunch more channels, including a full suite of ESPN channels, which you'll need to watch Monday Night Football online. (Here's a full breakdown of Sling TV channels.)
With either package, you can add the Sling Blue Sports Extra pack, which includes NFL RedZone, along with Pac-12 Network, NBA TV, NHL Network, and more specialty sports channels. It typically costs $10 extra per month.
But did we mention you can try it totally free?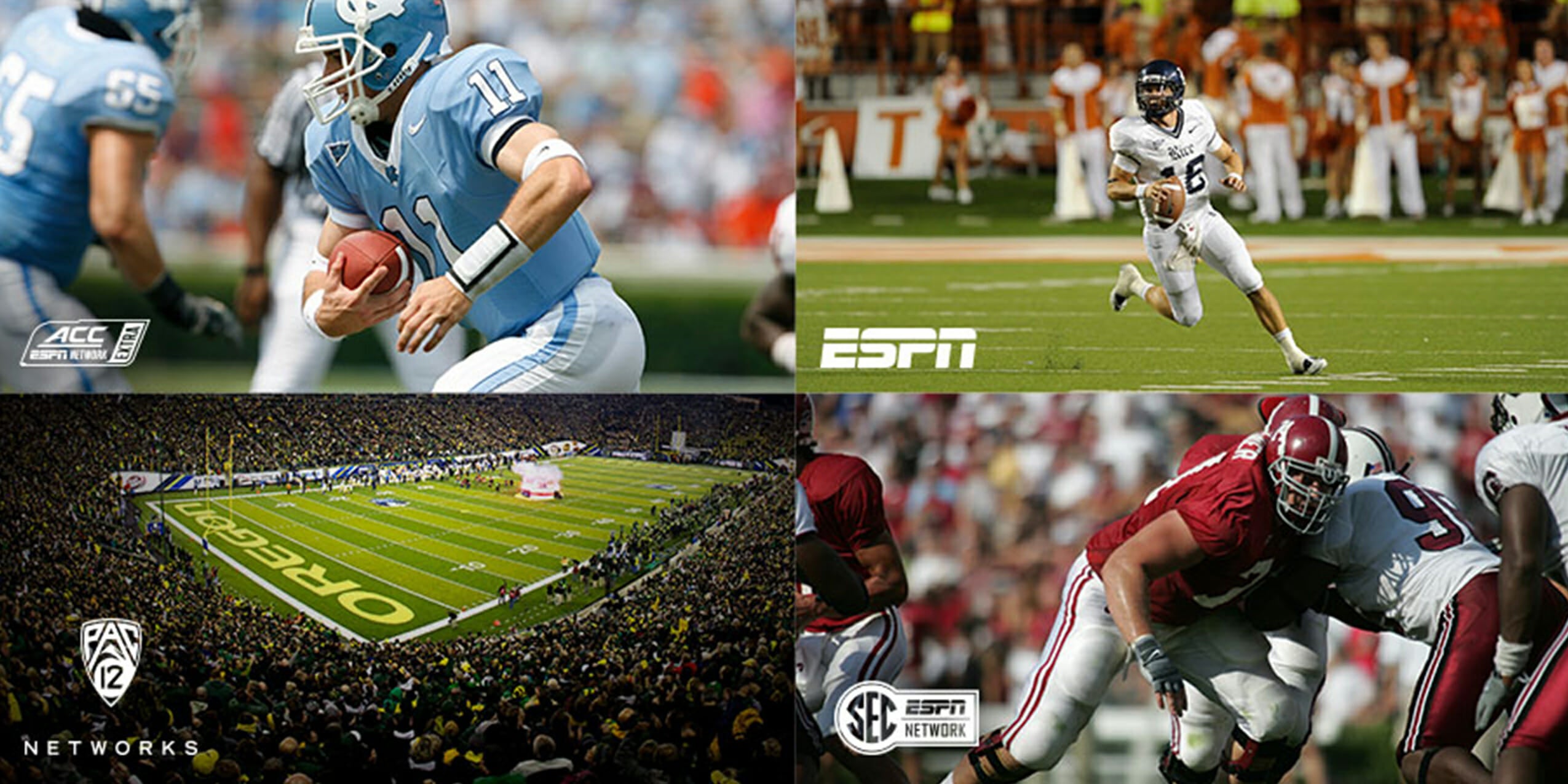 READ MORE:
If you play fantasy football, you need NFL RedZone
Because RedZone doesn't sweat the small stuff and goes straight for the meat of every game, it's perfect for anyone in a fantasy football league. RedZone anchors report on superlatives and statistical accomplishments throughout the day. It's no wonder an independent study found that NFL RedZone viewers are more likely to win in their fantasy football leagues.
In fact, in a survey of more than 500 users, 92 percent of fantasy football owners who subscribed to NFL RedZone last year said they thought it helped their performance by allowing them to track their own players and the players of their competitors. Almost 70 percent of NFL RedZone subscribers who played fantasy football last year finished top three in their league. See? It pays to watch amazing football highlights uninterrupted by commercials.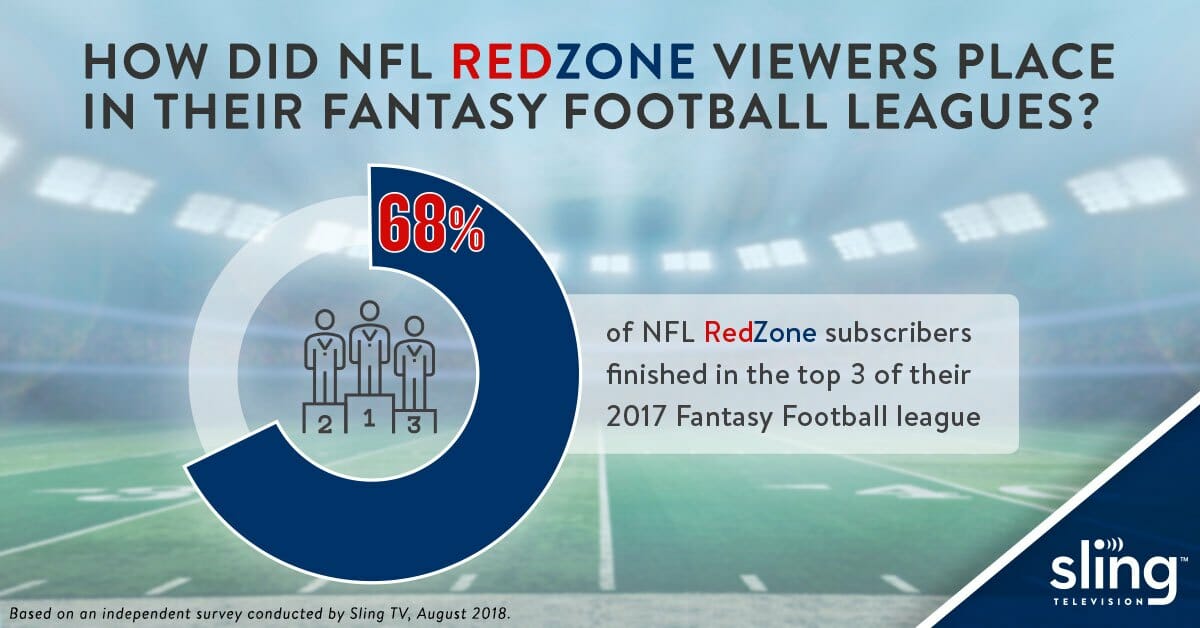 NFL streaming may just be the edge you need to take home your league's championship. Try it free this weekend! Invite your friends over, serve up the chicken wings, and root for your faves.
The Daily Dot may receive a payment in connection with purchases of products or services featured in this article. Click here to learn more.