Sign up to receive the best of the internet straight to your inbox.
Hey readers! Welcome to this week's Tech Tuesday edition of the Internet Insider. As the FCC is moving forward with President Donald Trump's social media order, Chairman Ajit Pai may want to consider his past views before making any decisions. 
Here's what we've got on deck today: 
---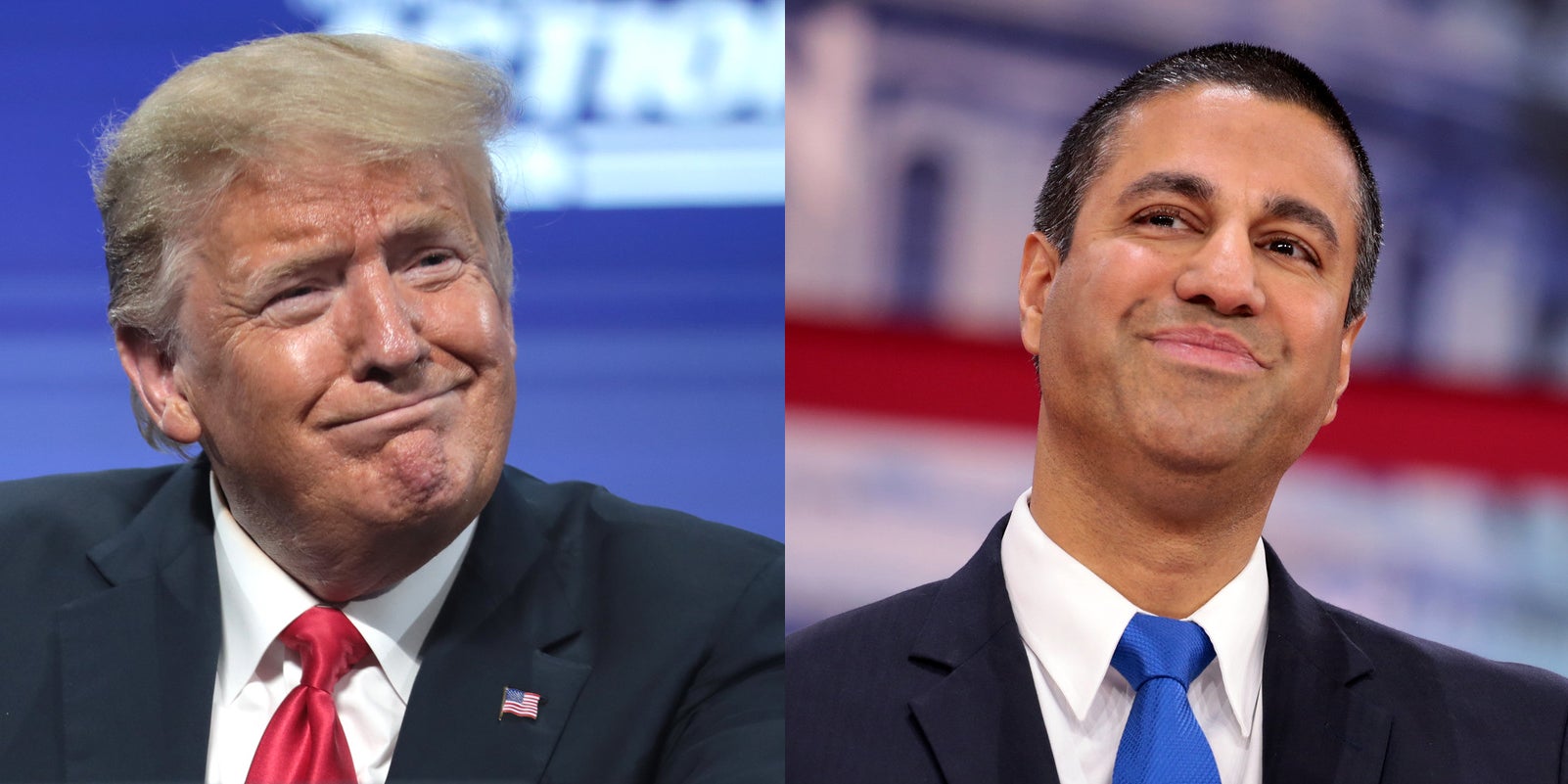 BREAK THE INTERNET
One opinion Ajit Pai is ignoring on Trump's social media order? His own
As Federal Communications Commission (FCC) Chairman Ajit Pai gets ready to consider President Donald Trump's controversial social media executive order, there is one person's opinion he should probably take into consideration: his own.
Pai has tried to define his tenure at the head of the agency as being against "heavy-handed" regulation and has promoted a "light-touch" approach to regulation industry. And yet he seems to be totally fine with the FCC jumping headfirst into government regulation with President Donald Trump's controversial social media executive order. 
Pai also took issue with former President Barack Obama weighing in on how rules establishing net neutrality played out. Yet, now he appears to be more than willing to carry out Trump's executive order that targets Section 230 of the Communications Decency Act. 
Trump's order—which comes as he's been extremely vocal about Section 230—asks the FCC to "clarify" the provisions of how websites get Section 230 protections. Pai last week said the agency would move forward with what the order asks of the agency. 
It's a stark pivot for Pai, who dissented to the 2015 Open Internet Order by claiming that Obama's video stating that he wanted to see the FCC enact net neutrality rules was the president meddling with the independent agency. 
In the YouTube video, Obama came out in support of net neutrality rules and said he was "urging the Federal Communications Commission to do everything they can to protect net neutrality for everyone." In the video, the former president also noted that the FCC was an independent agency and that "ultimately this decision is theirs alone." 
Eventually, the FCC passed net neutrality rules in the 2015 Open Internet Order. In response, Pai argued that the FCC was taking action on net neutrality rules because "President Obama told us to do so." 
Which is pretty much exactly what is happening with Trump's social media order.
The president has repeatedly called for the "repeal" of Section 230 or to "strip" websites of the protections under the law. While he hasn't specifically said—or released a video—calling on the FCC to do that, it is what his social media order asks the agency to do. 
While Pai has pushed a deregulatory agenda—just look at all of his statements about the net neutrality repeal—it seems like an about-face to now wade into Section 230 regulations. Pai kicked off his tenure as chairman by saying he wanted to take a "weed whacker" to regulations. 
– Andrew Wyrich, deputy tech editor 
---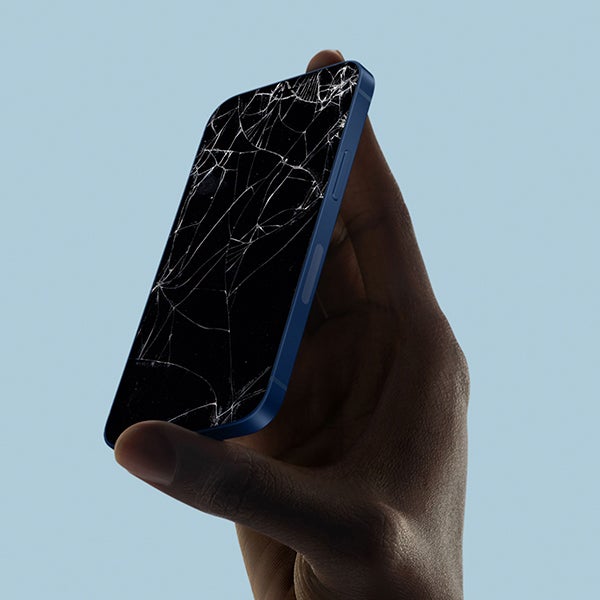 SPONSORED
Why AppleCare+ isn't the best option for iPhone insurance
You wouldn't drive a car without insurance, so why carry your entire life in your pocket uninsured? An iPhone isn't just a means of communication. It's your wallet, address book, map, memory hub, and more. Protecting such an important investment should be as simple as signing up for AppleCare, but it's not always the best option. Like most direct-to-consumer alternatives, Upsie is proving to be fierce competition in the iPhone insurance space. Whether you're purchasing the new iPhone 12 for yourself or longingly adding one to your holiday wishlist, check out our take on the service and why you'll find a better deal (and less customer service headaches) with Upsie.
---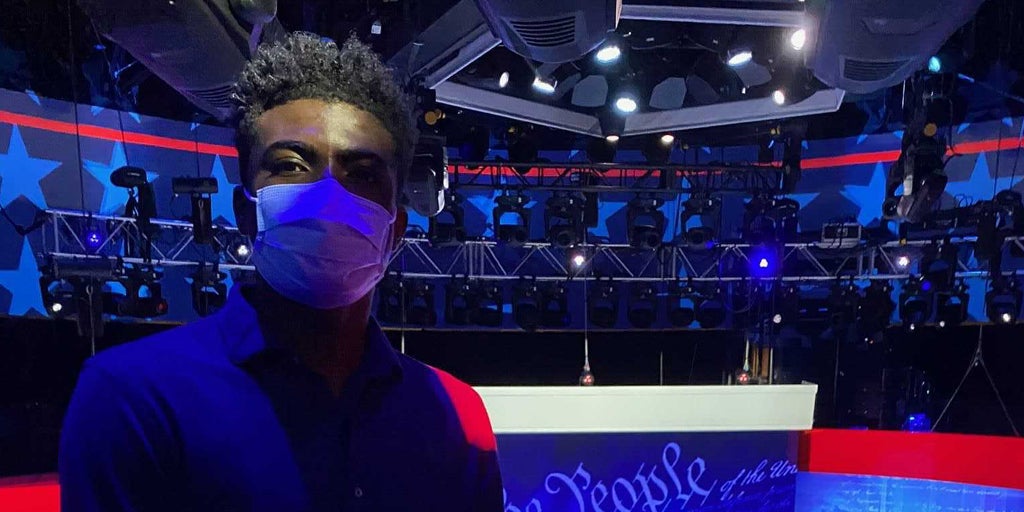 VIRAL CLAPBACK
This student's question to Biden went viral—and so did his response to the Trump campaign for using it
During the separate presidential town halls, Cedric Humphrey called out former Vice President Joe Biden for his May comments where he said "you ain't Black" if you vote for Trump. The question quickly launched him into virality.
Humphrey, a University of Pittsburgh senior, describes himself as a progressive Democrat who isn't happy with the presidential options. After ABC invited him to the town hall, he asked Biden what he would specifically say to young, Black voters who do not resonate with either candidate. 
Minutes after the question, Humphrey went viral on both sides of the political spectrum. The town hall took place last week, but Humphrey told the Daily Dot his phone is still blowing up. He said he had "hundreds of text messages, and Snapchats, and Instagram follows, and Insta DMs, and Twitter DMs" from friends, family, and strangers in the days following the town hall.
But even amid the virality, Humphrey noticed that President Donald Trump's campaign was using the clip to try and mock the Democratic presidential nominee and make it appear like Humphrey was a supporter of Trump. 
"Cedric with some real talk for Joe Biden!" a Trump campaign account tweeted.
Humphrey quickly shot down the Trump campaign's tweet after he got onto his phone following the town hall, he said. 
"Y'all me must've missed the 'progressive Democrat' part. Delete this and F off," Humphrey wrote, quote-tweeting the Trump campaign's tweet. 
Much like his initial question to Biden, Humphrey's response took off online. As of Tuesday morning, the post had nearly 20,000 likes. 
Here's why it matters: Humphrey told the Daily Dot said he was not surprised that Trump's campaign misconstrued his question. 
"The Trump campaign very, very deliberately misleads people. They use misinformation as a campaign tactic," Humphrey said. "I was just a little annoyed that they cut out the Trump part of my question and completely missed the fact that I am a progressive Democrat and would rather potentially explode than vote for Donald Trump."
– Libby Cohen, contributing writer
---

COMING SOON…
The Daily Dot is very excited to be dropping its very first streaming series, Behind the Seams, this week on YouTube. Stay tuned!
---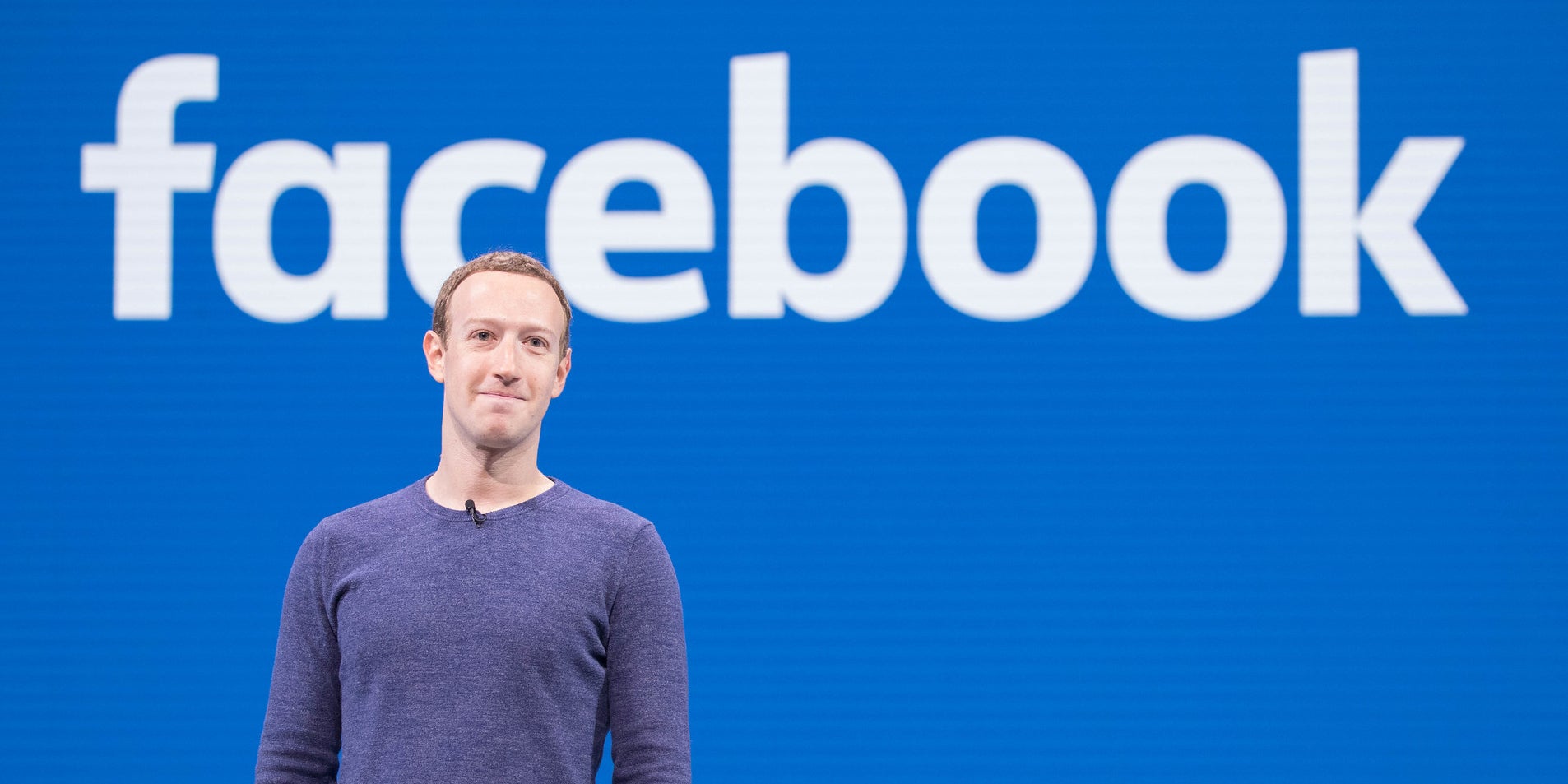 OVERLORDS
Facebook's 1-week political ad ban starts today. Will it matter?
Amid daunting criticism over its political ads policy, Facebook last month announced that it would implement a restricted period on new political ads from running the week leading up to the election.
It kicks off today, but some experts are wondering what impact—if any—it will ultimately have. 
The social media giant allows politicians to post whatever they want in ads, even if they contain false information. That policy differs from other social media platforms, and has even drawn ire from advocacy groups and even from Facebook employees. 
With that restricted period going into effect starting today, questions have been raised about whether it will actually make a difference at all. 
Because while campaigns won't be able to create new ads during this final week, Facebook's policy has a loophole: ads that have already been approved can still run during the week ahead of the election. Advertisers can also adjust how they want to target the ad. 
Essentially, the new policy is only blocking campaigns from making new ads based on information that might pop up in the final leg of the election. Experts say that loophole could lead to things more or less staying the same.  
Damon McCoy, of New York University's Online Political Ads Transparency Project, told the Daily Dot it was "hard to definitively say" whether Facebook's restricted period on political ads will have an impact, calling it a "big experiment." 
However, McCoy said the ability for advertisers to run ads that were approved before the deadline was a "really big loophole." 
"The ban isn't a complete ban, it's just a ban on new ads that weren't submitted and approved before the start date … An obvious strategy for the more sophisticated advertisers is basically work in advance and do all your creative you want to run for that last week before the election and submit them and get them approved beforehand," McCoy said.
Here's why it matters: McCoy said the Online Political Ads Transparency Project found that political ads within the week before the 2018 midterm elections shifted from mostly donation seeking to much more "sophisticated" ones, like personalized get out the vote ads.
There is no reason to expect anything different this time, McCoy said, except that campaigns will have pushed to get—perhaps even more—of those kinds of ads approved before Facebook's deadline. 
"The risk and the danger in all of this is people pushing out incorrect voting information—a continuation of a lot of what we've seen already with all the mail-in ballot stuff and there have been a lot of confusing and incorrect messages," McCoy said. "I'm definitely fearful there will be a lot of that type of advertising as well in here." 
– A.W.
---
BTW
---
Now reading: Under Her Black Wings: 2020 Women of Horror Anthology