Consumer tech is constantly evolving. As soon as you buy the "it" smartphone, speaker, or streaming media player, it seems like the next one comes out just a few short months later. For consumers looking to keep on top of things in a more cost-effective way, there's a new alternative to purchasing these products outright. A new service called Grover offers "pay-as-you-go" subscriptions for the latest tech.
How does Grover work?
Grover aims to be a kind of Netflix for consumer gadgets. It gives people the option of renting a product by the month, quarter, or year. It also offers a subscription that lets you pay a fixed monthly fee and swap the item you're renting at your convenience.
Instead of buying a new HomePod, GoPro HERO5, or Oculus Go—devices that cost $349, $300, and $199, respectively—you can simply rent them for as long as you want to use them or test them out. Grover lets you rent a HomePod for €24.90 ($29) per month, a GoPro for €9.90 ($12), or an Oculus Go for €19.90 ($23). The site offers numerous other products for similar monthly subscription fees.
If you begin to rent the product and decide you want to buy it, you can purchase it with 30 percent of your rental payments taken off the ticket price. If you've been renting for a long time, Grover will warn you when you are close to 130 percent of the recommended retail price. At that point, you're offered to purchase the product for €1 (just over $1).
On Grover's end, the company typically buys products from retailers, which it then rents out.
READ MORE:
Grover cost
Here are some examples of the types of products available on Grover on what they cost to rent per month.
Apple HomePod: €24.90 ($29) per month
GoPro Hero5: €9.90 ($12) per month
Oculus Go: €19.90 ($23) per month
Nintendo Switch: €17.90 ($21) per month
Acer H 6521 ABD: €26.90 ($31) per month
Sony Headphones WH-1000Xm2B: €19.90 ($23) per month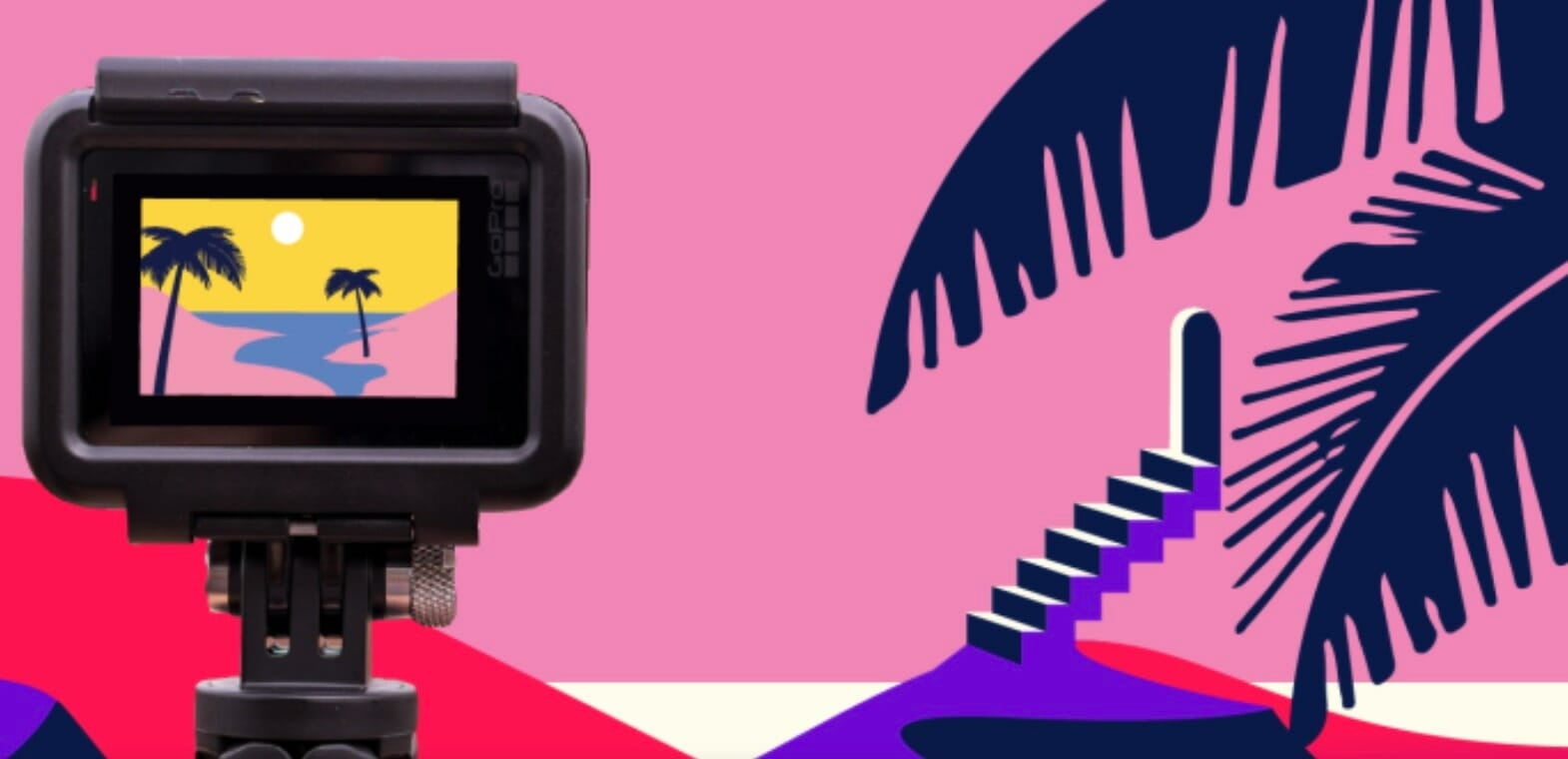 Where is Grover available?
If you've never heard of Grover, there's good reason: The service is only currently targeting the German market, after pulling out of the U.K. and placing an American soft launch on hold. However, the Berlin-based startup just raised a €37 million ($43.3 million) Series A funding round, so perhaps it will resume its international roll-out using some of that cash. Indeed, that's what Grover CEO Michael Cassau told TechCrunch: The company aims to expand its market leadership in Germany and re-up its international expansion efforts at a revenue growth rate of 20 percent per month.
While you can make subscriptions through Grover's site, the company is also making partnerships with retailers so that a Grover subscription becomes a checkout option on their sites.
Who is Grover for?
There are a handful of different use cases for a service like this.
1) Try-before-you-buy
For people who aren't 100 percent sure if they want to purchase a particular new gadget, Grover lets you test something out for as little as one to three months. If you like it, you can purchase it; if not, you can return it, without having paid a large sum of money. Since the product is designed to be rented, returning it should be less hassle than if you decided to buy a new phone and then wanted to return it a month later.
2) Staying on top of the latest gadgets
If you constantly get FOMO when a new product comes out, this could be far more economical than buying each new product you have to have. When the next latest and greatest is released, you can simply return whatever product you've been using and rent the new one instead.
3) Temporary needs
Going on vacation and want to use a GoPro or DSLR—but don't want to pay for one? This service offers an easy way to temporarily use a tech product you only need for a short time.
4) New companies
Getting a company off the ground is expensive, and outfitting employees with the appropriate computers, smartphones, and other tech can be a major capital hurdle at the outset. As an alternative, Grover has a program called "Startups get Grover" that lets small businesses subscribe to a handful of MacBooks, for example, rather than having to buy them outright.
5) Replacing our current product purchasing habits
Eventually, Grover hopes that its model could become the new norm for product ownership. That is, instead of buying most electronics products outright, we simply pay a subscription to use them until we decide to upgrade—the Netflix model but for consumer gadget buying. It's a tall order, but it certainly seems like it could be an attractive option for some.