Apple saved its most anticipated WWDC announcement for the very end. After nearly a year of speculation, Apple debuted its own connected home speaker—and Amazon Echo competitor—the HomePod.
Yes, Apple followed the same naming tradition that it used for its iconic iPod, and more recently, its wireless Bluetooth AirPods. The Apple HomePod is a seven-inch cylindrical speaker—it actually looks a lot like a cloth-covered Mac Pro—and Apple claims setting one up is just as easy as using AirPods, too.
Apple is late to the smart home assistant game, though. That's OK: The company is hoping that HomePod's audio performance, its ability to suggest great music through Apple Music, and its Siri-powered voice interface will set HomePod apart from the competition.
The audio
Apple wanted its speaker's audio performance to be top-of-the-line. Inside, it has seven tweeters, each with its own individual driver, along with a four-inch, upward-facing woofer. The tweeters work together for precision acoustic forms and tremendous directional control, Apple SVP Phil Schiller said onstage at WWDC. It's also spatially aware, adjusting its audio performance based on the room it's in. The goal is for the HomePod to provide "spacious sound" no matter what size or shape room you're listening in. And for voice control, it houses a six-mic array, so the device can hear and understand your commands even from across a room.
Siri smarts
Inside, it's smarter than your average speaker. In fact, it's powered by an A8 chip, the same as what's inside your iPhone. To awaken the HomePod, you just say "Hey Siri." Until you say that command, the speaker sends no audio or information to Apple. Once you've said that command, it sends an anonymous Siri ID and encrypted communications to and from Apple's servers. You can use the HomePod for a variety of commands, including requests like: "Who's singing?," "Play hardcore punk," and "When was this recorded?"
When the speaker wakes up, multi-color LEDs light up and dance on the top of the device (much the same as the colorful graphic that pops up when you hail Siri on your phone).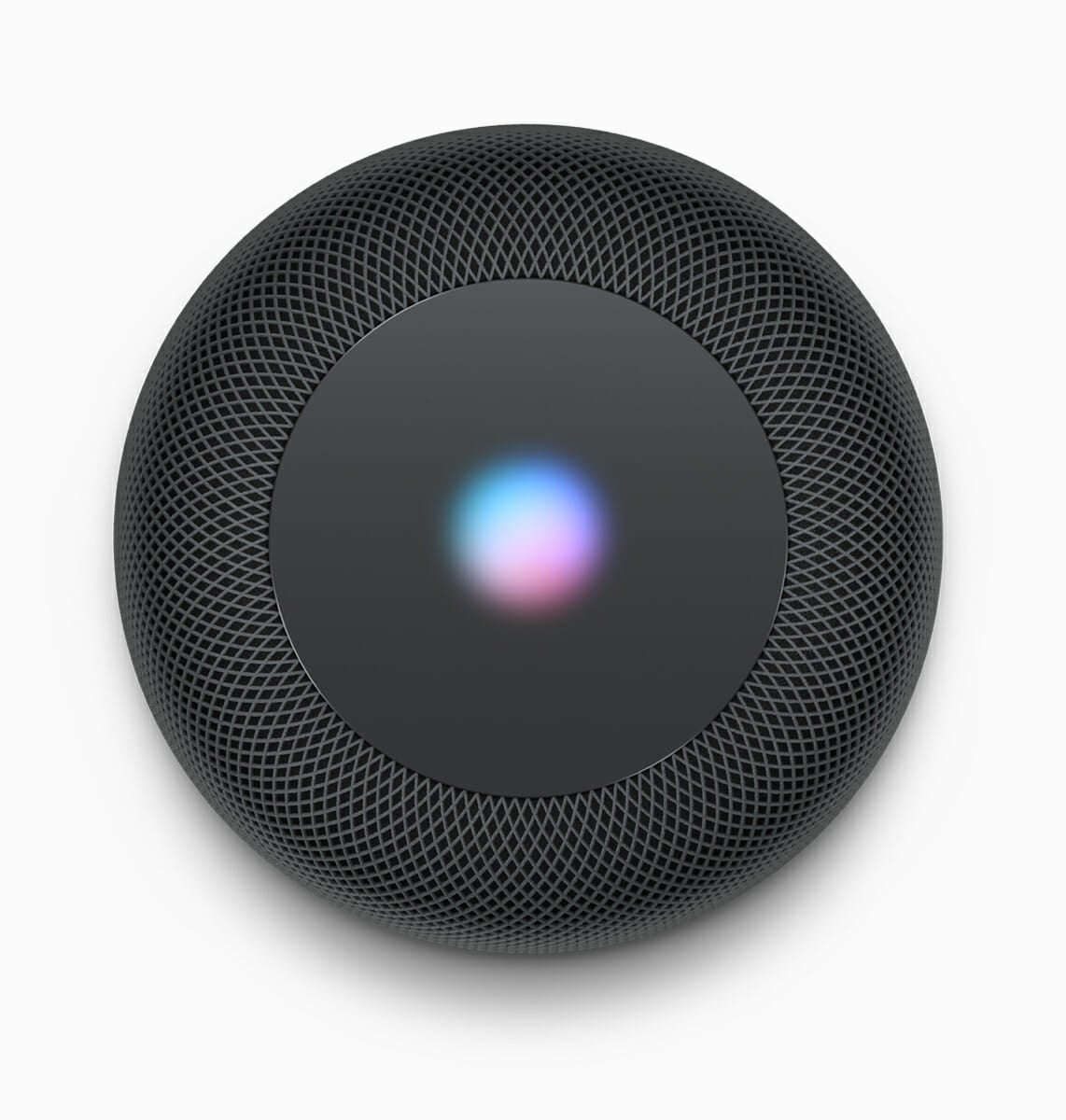 And of course, being Siri-powered, it does do more than just music. You can use HomePod for reminders, timers, and to control connected HomeKit products. You can ask it "When do the Red Sox play next?," ask it to tune into NPR, or ask it to remind you to bring snacks to an upcoming shindig.
The price
The HomePod will arrive this December for $349. The price tag is comparable to many other high-end Bluetooth home speakers. However, it's more than three times as much as Google Home, and double the price of an Amazon Echo. If you're "just" looking for a digital assistant to improve your home life, those are far more affordable options. However, if you're integrated into the Apple ecosystem and also crave a speaker that delivers on audio quality, you may want to pony up for the HomePod.