The teenage romantic-comedy is not exactly in its heyday. Years after the format was brought to new heights by John Hughes, comedies across the board are struggling at the box office, and even the work of Hughes himself has faced scrutiny in this era of increased cultural awareness. But there is one place keeping the teen rom-com alive, and unsurprisingly, it's the same place where most of the disruption in the entertainment industry is coming from.
With the release of this week's To All the Boys I've Loved Before and September's Sierra Burgess is a Loser, Netflix is keeping the Hughes tradition alive with two teen rom-coms which each put a new spin on the genre. To All the Boys tells the story of a Korean-American high-schooler whose world is turned upside down when the private letters she wrote to her secret crushes end up getting mailed. Sierra Burgess is about an unpopular student who's forced to team up with the coolest girl in school after a case of mistaken identity.
As has been the trend with other recent Netflix comedies, both films capitalize on our nostalgia for a genre which you don't see in theaters much anymore. However, To All the Boys and Sierra Burgess also offer more sensitive, progressive takes in the teen rom-com genre than most of their predecessors. I recently spoke with two of the stars of these films, Janel Parrish, who plays Margot in To All the Boys I've Loved Before, and Noah Centineo—who plays Peter in To All the Boys and Jamey in Sierra Burgess Is a Loser—about how these films fit into their larger genre as well as how each one builds upon it.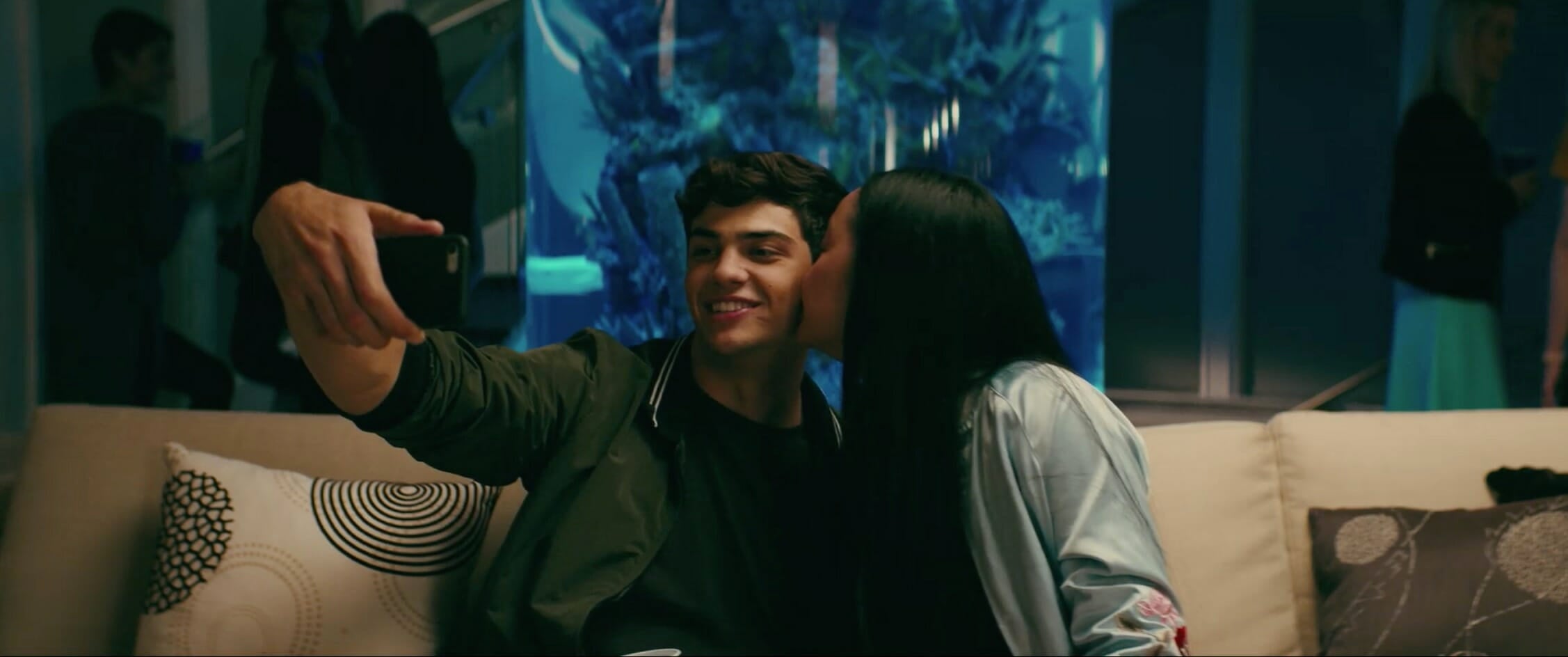 When I start my conversation with Parrish by mentioning that it struck me how little the central family's race was brought up in To All the Boys, she jumped at the chance to elaborate. "That was exactly what I've heard a couple people say and I love that that's the first thing you brought up," she said. "That was something that really drew me to the script, and to the book as well … It's more about the fact that it can be anybody … any race."
Parrish went on to say, "I love seeing a strong Asian-American lead in a film, and I don't remember the last time that I saw that."
Perhaps it's fitting that To All the Boys I've Loved Before is coming out the same week that Crazy Rich Asians is set to make a killing at the box office, giving those looking for representation in their entertainment two very strong options. However, as Parrish continued to point out, the key difference between the two films is that her heritage is not front and center in To All the Boys. "Yes we talk a little bit about the culture, and it's wonderful," she says. "As an Asian-American actress, I am so happy to represent Asian-Americans in film and television and would love to see more of it. But yeah, you totally hit the nail on the head. It's more about her life and her story, and it just so happens to be that she's Asian-American."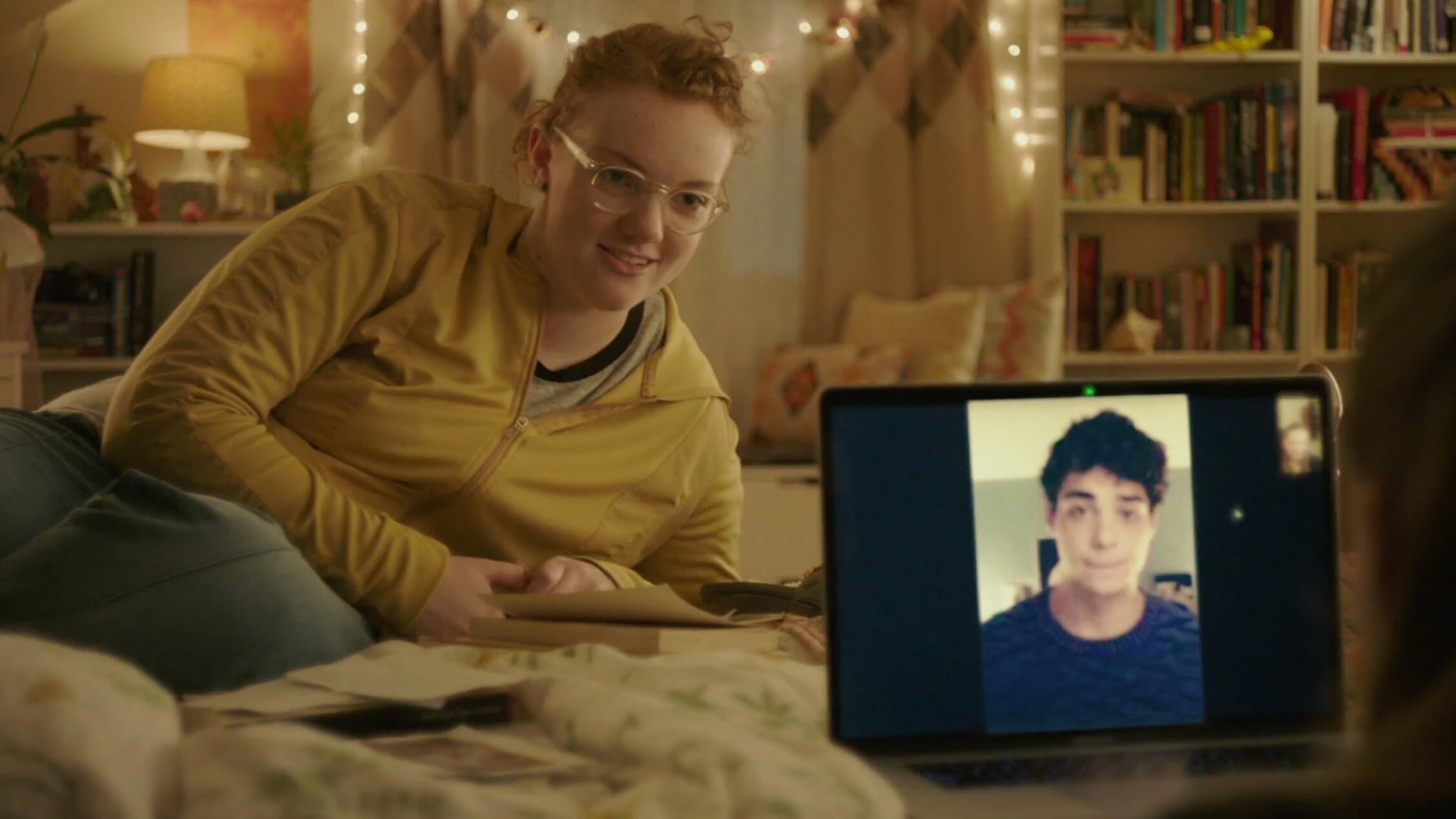 Whether you notice the presence of race in To All the Boys, one thing you can't help but pick up on is the presence of social media. Both films rely heavily on technology to drive the plot, and in doing so, it updates the teen rom-com from the '80s setting it was forged in.
Parrish, who was born a year before I was in 1988, believes the core truths of high school stay the same. "If you and I are around the same age, we did not grow up with any of that social media stuff," she said. "But what I thought was cute… [was] the way [the film] still kind of stayed true to how even we were in high school, those universal things … Having a crush on somebody, being awkward, feeling scared to talk to them in person … And in some ways, it's kind of very similar to that … I can only pretend to see myself with him if I'm writing a letter. I'm not able to do that in person."
Centineo, however, finds it harder not to notice the negative influence social media and technology have had on younger generations. "As far as how society has changed, and social interaction has changed … I just think people are a lot more disconnected, disassociated," he said. "We're so used to just communicating with our fingers, on a keyboard, instead of just looking at each other, making eye contact, and reading body language … There's like this platonic intimacy that doesn't exist anymore."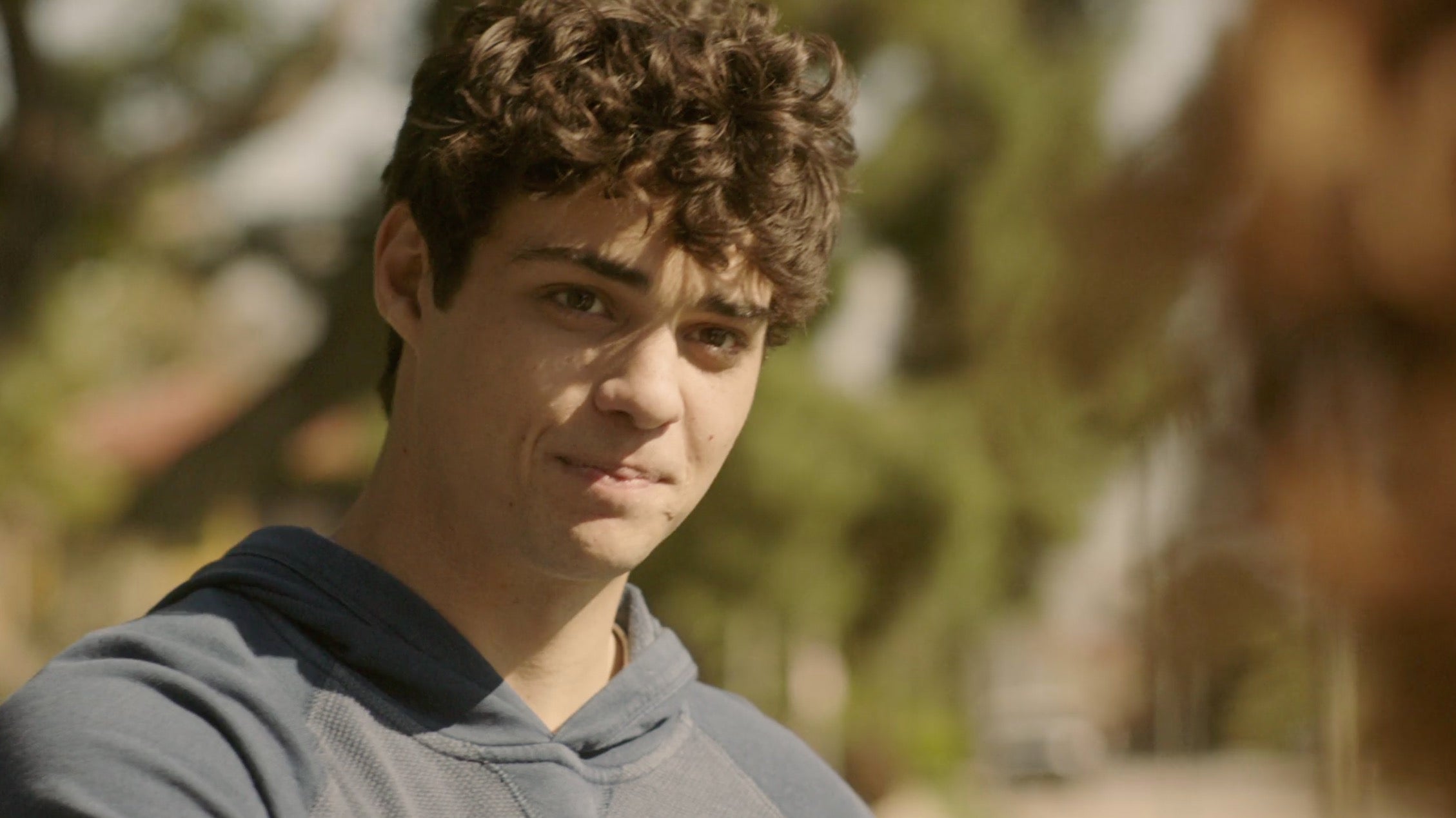 Of course, technology is responsible for the distribution of both movies, and the significance of their presence on Netflix is not lost on Centineo or Parrish. "Both films were made independently of Netflix, and then sold to Netflix," said Centineo. "But I will say that the fact that Netflix has over 130 million subscribers and they can release their content instantaneously to 190 plus countries is pretty dope," he said, sounding a bit like a spokesperson.
Yet Centineo's point about the way something can gain word of mouth on Netflix is well-taken. Earlier this summer, another one of the platform's romantic comedies, Set It Up, slowly became an Internet phenomenon as it grew in popularity in the weeks after it dropped. "That kind of impact, that kind of spread, it's like a contagion," Centineo said. "Pretty much all we watch at home is Netflix," agreed Parrish.  
When I ask each of them how they feel about being part of Netflix's effort to revitalize the rom-com genre, both Parrish and Centineo seem genuinely excited. "I think To All the Boys is kind of part of the movement to bring back romantic comedies," Parrish said. "I love romantic comedies, man," echoed Centineo. "I'm a hopeless romantic and I'm also a hopeful romantic."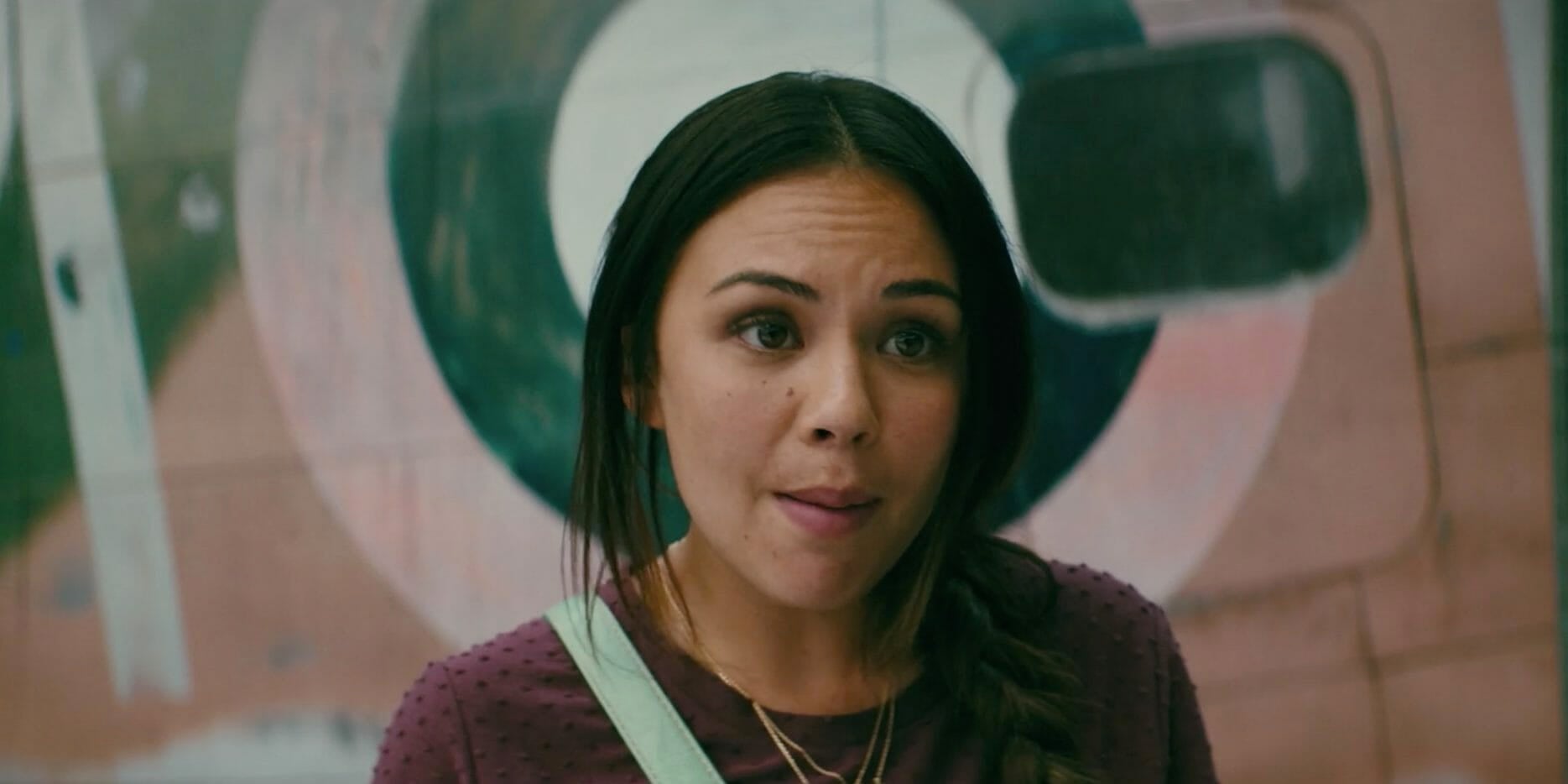 Again though, it's worth reiterating that To All the Boys and Sierra Burgess represent a step in a kinder, gentler direction for the genre, as opposed to an outright return to form. "For me, I want kids to take from it, to not be afraid to love," Centineo said. "To not be afraid to love in the first place and to not be afraid to love again. Because sometimes, when we love, and truly love someone, we think we're never going to be able to heal and bounce back. And you can, and you will, and you do. And learning that for me was such a crucial lesson in my life, and I hope kids see that."
And what of John Hughes, both the inspiration for and the dark shadow over both movies? "I think this film is definitely an homage to the John Hughes movies…  it was kind of fun to bring some of those colors in, and to kind of loop in this generation's version of a rom-com," Parrish said. Centineo acknowledged this too, stating, "Both of these films definitely got inspiration from John Hughes. I remember Ian Samuels, the director of Sierra Burgess Is a Loser, mentioned that before we started filming, as did Susan Johnson, the director of To All the Boys. I think he definitely set quite a bar for authentic teen angst in the form of romantic comedies."
Perhaps, all these years later, it's not what Hughes got wrong but what he got right which makes his movies worth revisiting. "The formula that he set definitely still applies today," Centineo said. "Kids are still growing up, getting older, falling in love for the first time, and getting their first heartbreak."