In the eighth and final installment of Netflix's rich ReMastered music documentary series, The Lion's Share, director Sam Cullman and showrunners Jeff and Mike Zimbalist pick up on the trails of three converging parties: South African writer and documentarian Rian Malan, Zulu musician Solomon Linda, and a two-time Billboard Top 10 hit. The result is a well-crafted and sophisticated account of bitterness, longing, and the all-too-common exploitation of Black talent for white gain.
ReMastered: The Lion's Share
RELEASE DATE:
5/17/2019
DIRECTOR: 
Sam Cullman
STREAMING:
Netflix
The eighth and final 'ReMastered' explores the ugly racial history of one of the most famous pop songs of all time.
Malan—a grandnephew of Daniel François Malan, the South African Prime Minister who was a dominant ideological force behind apartheid—has unsuccessfully tried to distance himself from his family's racist legacy. Linda—who wrote "Mbube," which later became the famous "The Lion Sleeps Tonight"—lives on through his daughters, ruthless music publishers, and, of course, Disney's 1994 animated version of The Lion King.
American ethnomusicologist Alan Lomax introduced "Mbube" to Pete Seeger-led New York folk group the Weavers, who recorded and released their own version of Linda's song in 1951 under the title "Wimoweh," which came from the misheard Zulu-language chorus, "Uyimbube." The Weavers—including Seeger, who ironically would become known as a civil rights activist—credited the arrangement to "Paul Campbell," a pseudonym they used to claim royalties. To Seeger's credit, he made a weak attempt to ensure Linda received his share of publishing royalties, though his instructions were never seen through.
Yet it would be doo-wop group the Tokens that made "The Lion Sleeps Tonight"—the third iteration, but with full lyrics—into a Billboard Hot 100 chart-topper in 1961. Lyricist George David Weiss also found a way to skirt paying Linda, and his publishing group, Abilene Music, still owns the rights to the hit.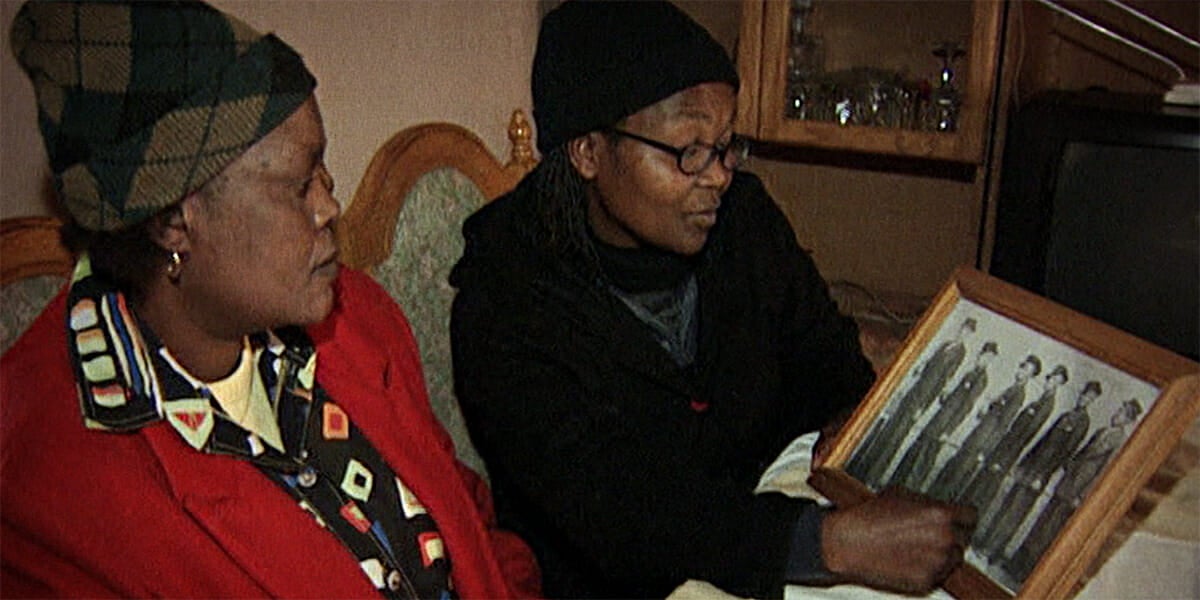 Numerous parties—a collage of white, male faces, including folk/pop group the Kingston Trio—have benefitted from Linda's craft. Unbeknownst to him, he'd signed over publishing rights over to South Africa's Gallo Record Company. More famous and influential in death, Linda died of renal failure in 1962; his family was so impoverished that it took 18 years to erect a tombstone for his grave.
After Malan became a music journalist, he discovered the history behind "Mbube." Attempting to rectify a wrong, he wrote a Rolling Stone feature in 2000 recounting Linda's story, estimating that "The Lion Sleeps Tonight" had earned $15 million just from its placement in Disney's The Lion King.
In The Lion's Share arduous journey to getting publishing dollars to Linda's remaining daughters—including their unlikely win in a lawsuit against Disney—Malan and the Zimbalists run into a dead end. Because Disney and Abilene Music imposed a non-disclosure, Linda's heirs will likely never obtain complete information on the ruling's exact payout, or the specifics of the dubious pie-cutting that took place immediately thereafter. To make matters worse, "Mbube" became part of the public domain in South Africa in 2012.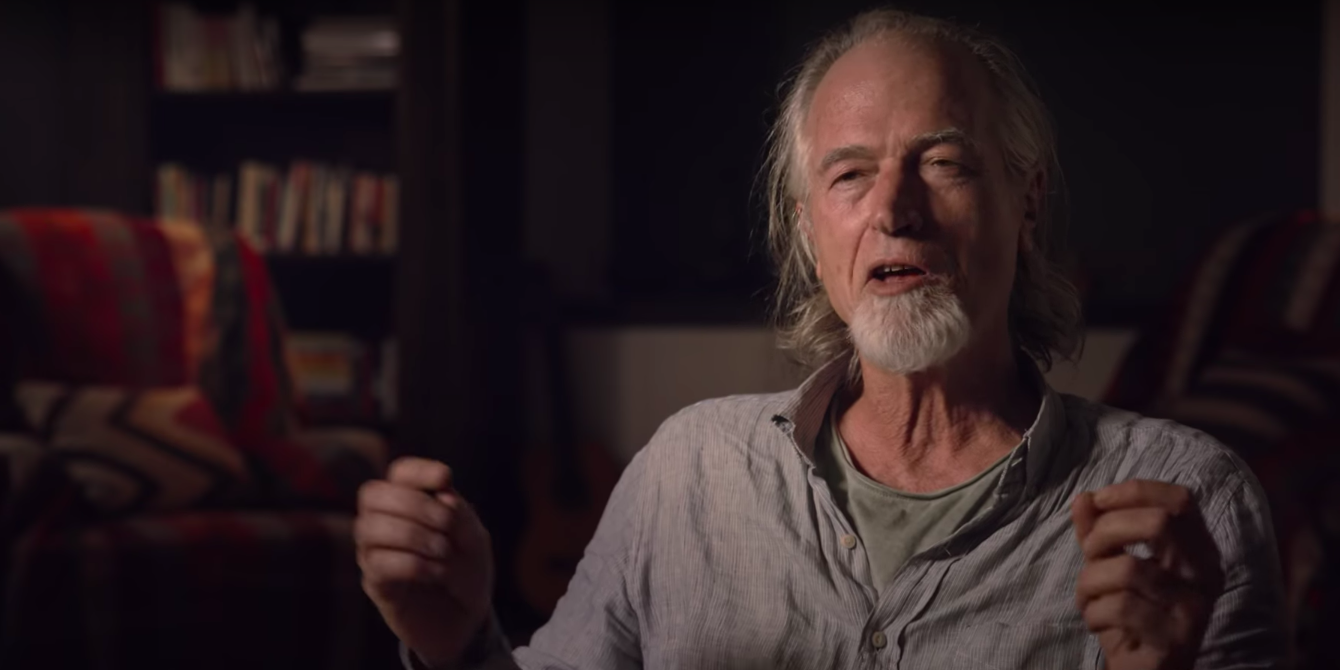 Malan says that his family history has been a significant source of existential guilt, implying that his shame endures today. He wants to be embraced by the Black popular majority, but in his attempt to wash away the sins of white supremacy, he's continually failed to acknowledge his status as a white man in a world built for him. Not once does Malan demand the full humanity of Linda and his heirs be respected, nor does he act to strike down the institutional wrongs—to be holistically anti-racist in his quest for reparations for Linda.
ReMastered: The Lion's Share poignantly demonstrates that everyone involved with "Mbube" has greatly benefitted, except for Linda, its creator. Malan sees some form of triumph in the fact that Linda, a poor Zulu who lived and was taken advantage of through the apartheid era, is known worldwide. The problem is that in the course of attributing some greater victory to South Africa, Malan perpetuates the dangerous notion that Black people should be content with the lot they're given, even if it falls short of what they're owed.
Still not sure what to watch tonight? Here are our guides for the absolute best movies on Netflix, must-see Netflix original series, documentaries, docuseries, and movies.
Looking for something more specific? Here are our Netflix guides for the best war movies, documentaries, anime, indie flicks, true crime, food shows, rom-coms, LGBT movies, alien movies, gangster movies, Westerns, film noir, and movies based on true stories streaming right now. There are also sad movies guaranteed to make you cry, weird movies to melt your brain, old movies when you need something classic, and standup specials when you really need to laugh. Or check out Flixable, a search engine for Netflix.
Correction: A previous version of this story identified Jeff and Mike Zimbalist as the directors of ReMastered: The Lion's Share. Sam Cullman directed the film, and the Zimbalists served as showrunners.