Netflix plans to release more than 80 original titles in 2018, and it's taking a huge leap toward that goal in August. The company will release no less than 47 Netflix originals next month. While that includes kids shows and international titles that may struggle to find an audience in the U.S., it's still a startling amount of content. More importantly, it includes the second season of Ozark and original movies that look genuinely promising like Like Father. 
Here's a complete rundown of Netflix originals in August 2018. (You can check out our full list of what's new on Netflix here and stay up-to-date with Netflix release dates here.)
Netflix originals in August 2018
August 1
Switched (series)
A high schooler's life and body are switched up.
August 3
Cocaine Coast (series)
A fisherman in Spain takes on a new job smuggling drugs for Latin American dealers.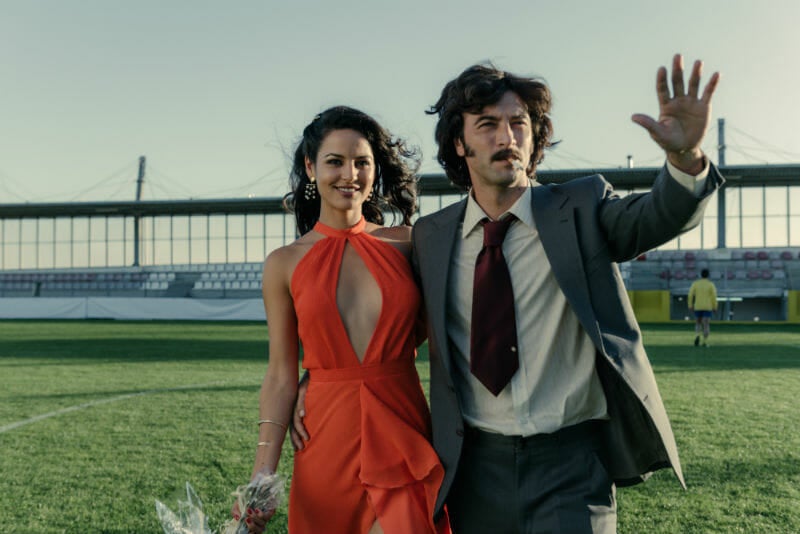 I Am a Killer (series)
Convicted killers on death row recount their crimes.
Marching Orders (series)
A look at the Bethune-Cookman University marching band.
Brij Mohan Amar Rahe! (movie)
A man faces charges for faking his death.
Like Father (movie)
Kristen Bell and Kelsey Grammer are an estranged daughter and father who end up on a cruise together.
Dinotrux Supercharged season 3
August 4
Flavors of Youth (movie)
An animated film about love and memory, broken into three chapters.
New episodes of the Korean drama will premiere every Saturday
On Children
An international TV drama where "individuals face the tragic consequences of social pressure, parental oppression and family dysfunction."
August 9
Perdida (movie)
A woman starts looking for clues to her childhood friend's disappearance.
August 10
The Package (movie)
Four teens on spring break race to save a friend's prized possession.
Million Pound Menu (series)
A new cooking-challenge show pits pop-up eateries against investors.
All About the Washingtons (series)
Run DMC's Rev Run is back with a scripted comedy series.
The House of Flowers (series)
The De La Mora family has its secrets.
The Guernsey Literary and Potato Peel Pie Society (movie)
Set in 1946, this novel adaptation stars Lily James and Set It Up's Glen Powell, and continues Netflix's streak of rom-coms.
Demetri Martin: The Overthinker (standup)
The comedian has thoughts, and he'll probably draw them out.
Zion (documentary)
The story of wrestler Zion Clark, who was born without legs and excelled in the sport.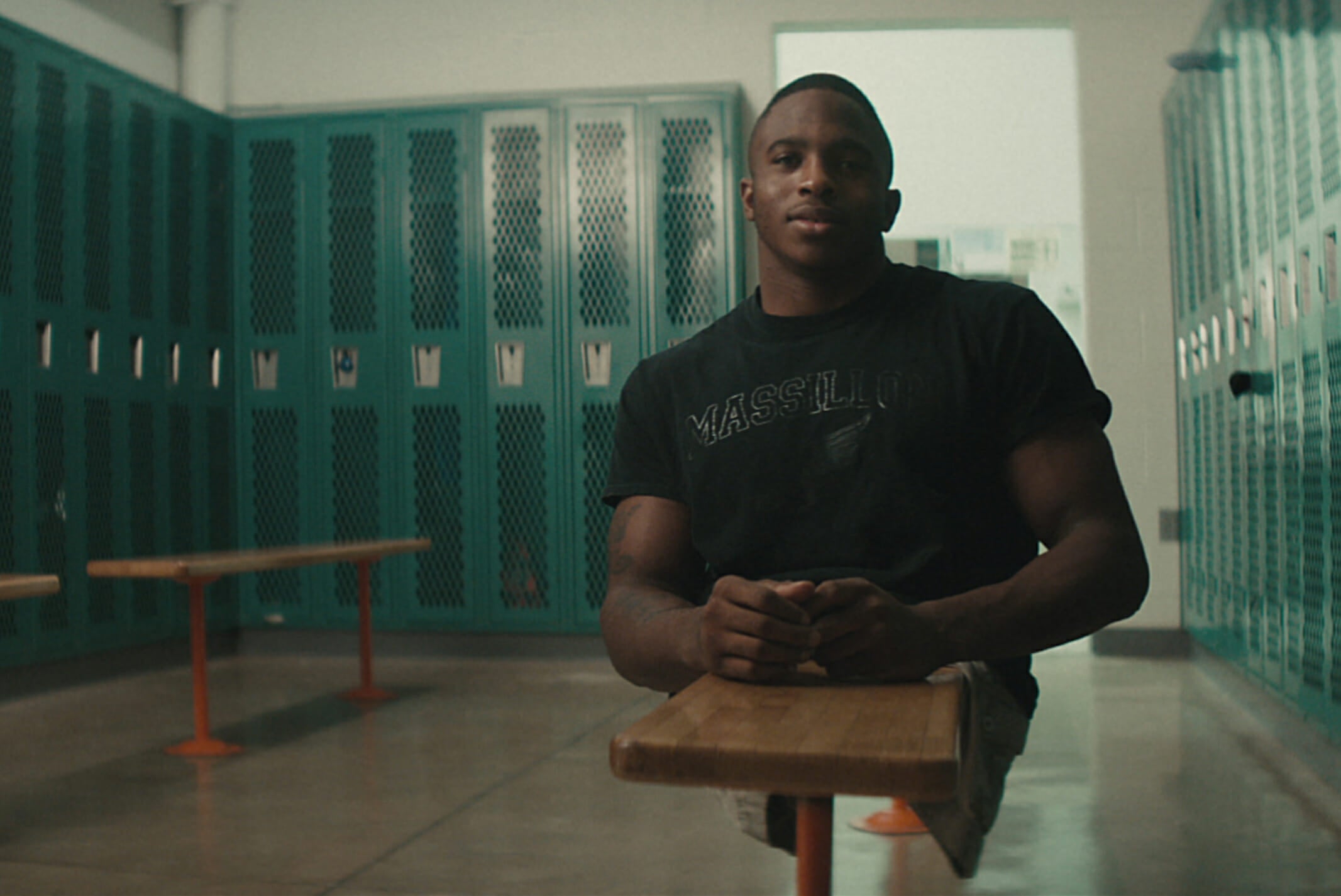 Insatiable (series)
An overweight teen gets revenge on classmates after losing weight.
Voltron: Legendary Defender season 7
72 Dangerous Animals: Asia
August 17
Disenchantment (series)
Matt Groening's new animated series is about a drunk princess (Abbi Jacobson) in Dreamland.
To All the Boys I've Loved Before (movie)
A young woman discovers that all of her crushes have mysteriously received her secret love letters.
The Motive (movie)
A hack writer drums up ideas by manipulating those around him.
Magic for Humans (series)
Magician Justin Willman takes to the streets.
Ultraviolet (series)
Amateur online detectives try to solve crimes.
August 19
The Investigator: A British Crime Story season 2 (documentary)
The investigator breaks down a new case.
August 23
Follow This (documentary)
A new documentary series from BuzzFeed looks at the online experience.
Deadwind
August 24
Bert Kreischer: Secret Time (standup)
The comedian talks sports and takes off his shirt.
The After Party (movie)
Teyana Taylor and Wiz Khalifa star in this comedy about virality and after parties.
Ghoul (series)
This three-episode horror series from India pits interrogators against evil forces.
The Innocents (series)
A teenage girl discovers she has a superpower, and she's not alone.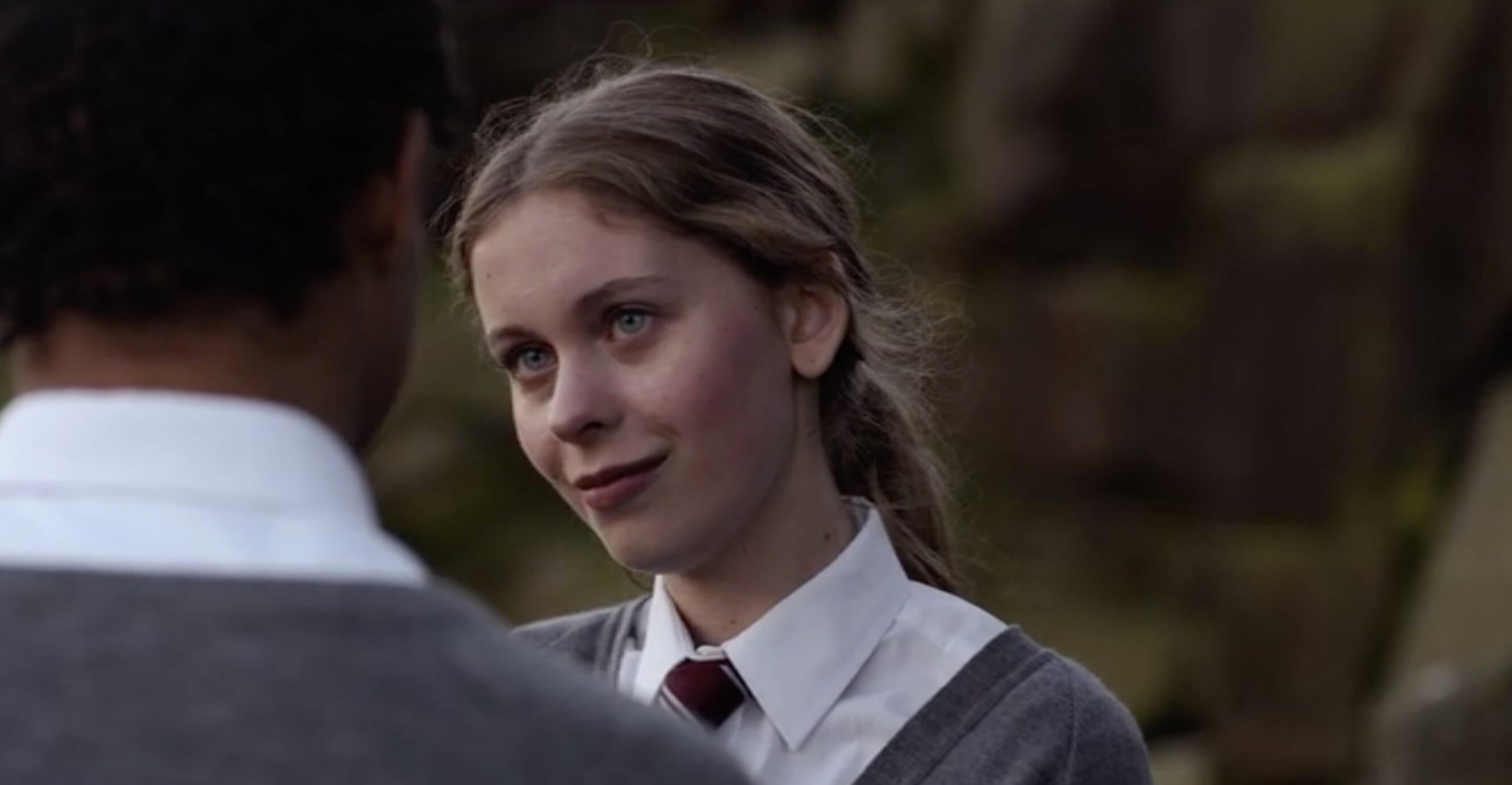 Trolls: The Beat Goes On! season 3
August 31
Ozark season 2 (series)
The Jason Bateman drama returns.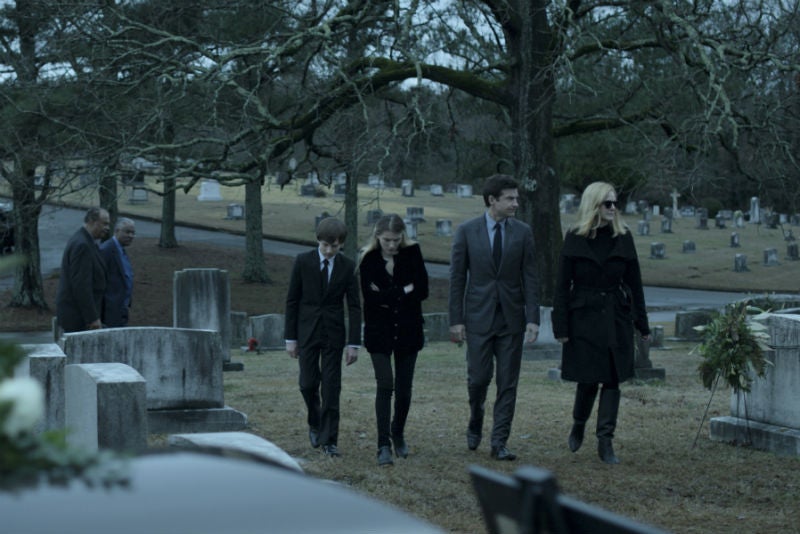 The Comedy Lineup Part 2 (standup)
Another round of comedians gets there 15 minutes: Aisling Bea, Emma Willmann, Janelle James, Josh Johnson, JR De Guzman, Kate Willett, Matteo Lane, and Max Silvestri.
The Laws of Thermodynamics (movie)
Can romance and science get along?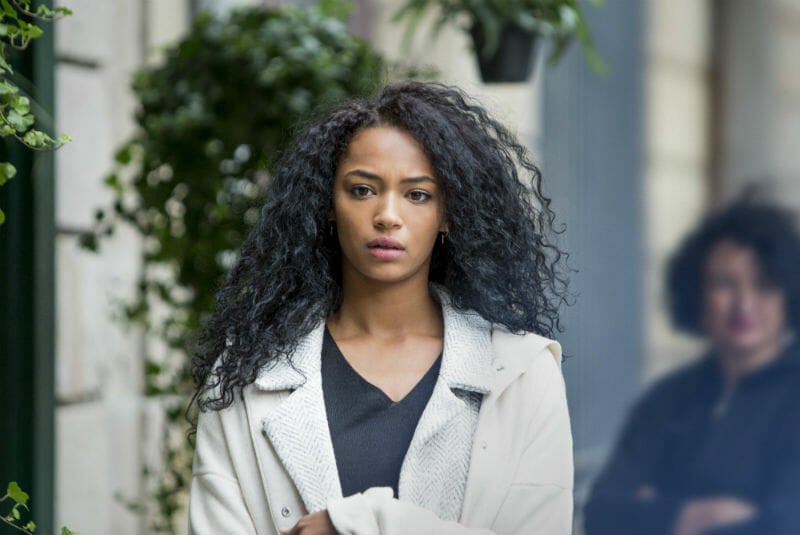 Paradise PD (series)
The creators of Brickleberry bring you a new animated series about cops in Paradise.
Inside the Criminal Mind
Ultimate Beastmaster: Survival of the Fittest
Undercover Law
READ MORE:
---
Netflix originals: Recommended new releases 
In Cargo, the zombie apocalypse is intimate, compelling and showcases the best and worst of humanity in the Australian Outback. And for one father (Martin Freeman), the stakes have never been higher as he only has only 48 hours to find someone to take care of his young daughter before he turns into one of the undead. —Michelle Jaworksi
A French co-production between Netflix and Canal+, Safe has just arrived on streaming in America while France will air it on channel C8. The series is not set in France or America, though, instead taking place within a gated community in England. It's there that Michael C. Hall's Tom Delaney, a surgeon with two daughters, is trying to put his life back together after the death of his wife. As you probably could have guessed, not all of Tom's neighbors are who they appear to be, and everyone within the community's secured fences has secrets—including Tom. Things take another turn when Tom's daughter, Jenny (Amy James-Kelly), goes missing one night after a party. —Chris Osterndorf
Evil Genius: The True Story of America's Most Diabolical Bank Heist
In August 2003, pizza delivery driver Brian Wells robbed a bank in Erie, Pennsylvania, with a bomb strapped to his neck. He didn't get far: Wells died after the bomb exploded, his agonizing last minutes caught on police dash cams. The mind-boggling crime, also known as the collar bomb heist and the pizza bomber, is the starting point for Evil Genius: The True Story of America's Most Diabolical Bank Heist. Before we're taken through the truly bizarre events of that day, we're introduced to Marjorie Diehl-Armstrong, a longtime Erie resident who, we're told, had a difficult childhood and later developed mental illness. Any further analysis will have to wait, though. The four-part series, produced by the Duplass brothers and directed by Barbara Schroeder, devotes its first episode to Wells, who was supposed to be sent on a macabre scavenger hunt after robbing the bank. A stoic coroner explains that they had to decapitate Wells (in a "caring way") in order to get the clunky bomb off, something his family was not happy about. He's painted as a quiet man who happened to get involved with some bad elements, but over four episodes that focus gets softer. —Audra Schroeder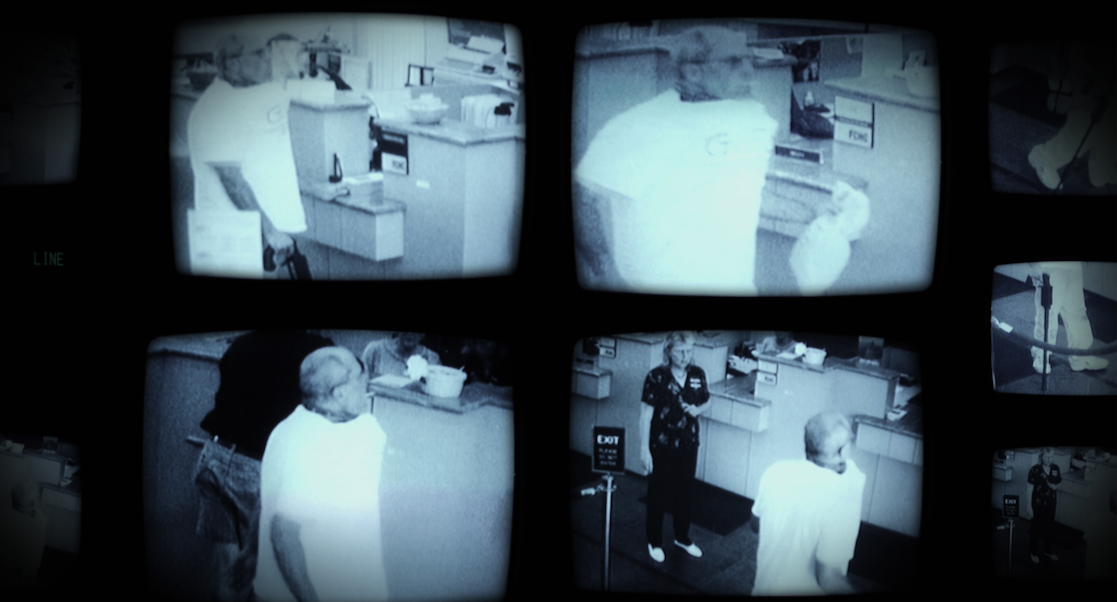 Vox Entertainment's Netflix collaboration, Explained, is a no-brainer. With documentaries thriving in the streaming age, editor-at-large and Vox co-founder Ezra Klein finds himself in an ideal position—with a built-in, receptive audience—to present bite-sized documentaries. They're fun and compelling arguments for anyone to consider, and they cover everything from dead-serious politics to Korean pop music. The series' greatest strength is that even in a short amount of time, it's invested in illuminating how events of the past shape modern times, and it delivers in every episode.
Hard Knock Wife is a lot of things: an exploration of fame; an indictment of American healthcare and its lack of maternity leave; an illustration of the body horror of motherhood. But this is Ali Wong's take, so she'll tell you up front that sometimes, when you're breastfeeding, a duct will become clogged, resulting in "a kidney stone in your titty." It's a line that might make you involuntarily grab your own, and a good portion of Hard Knock Wife explores the intricacies and indignities of motherhood. She unravels the fantasy versus the reality; being a stay-at-home mom is not ideal when you're in "solitary confinement" with a "human Tamagotchi." She likens joining a new moms' group to linking up for survival in The Walking Dead. Breastfeeding is "chronic, physical torture," and her daughter is the bear in The Revenant. She deftly plays the two sides of being told she'll need diapers after giving birth—for herself. Wong isn't ragging on motherhood for laughs; these are things she and so many other women learned on their own, through trial and error, and Wong subtly plays up the loneliness, confusion, and despair of being a new mom. —Audra Schroeder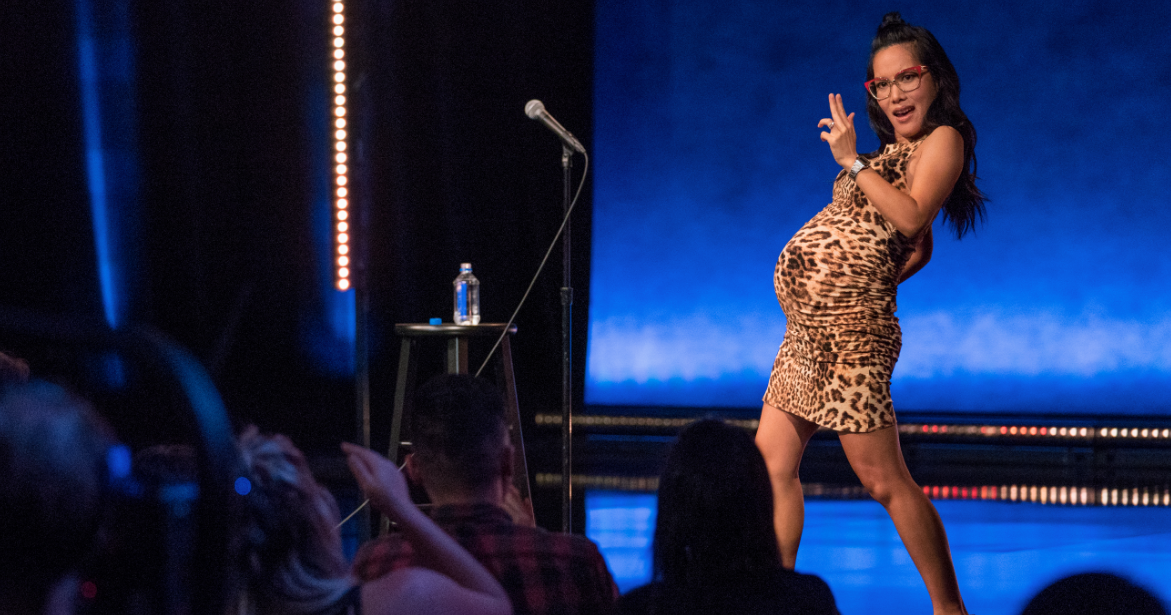 Still not sure what to watch tonight? Here are our guides for the absolute best movies on Netflix, must-see Netflix original series, documentaries, docuseries, and movies.
Need more ideas? Here are our Netflix guides for the best war movies, documentaries, anime, indie flicks, true crime, food shows, rom-coms, LGBT movies, gangster movies, Westerns, film noir, and movies based on true stories streaming right now. There are also sad movies guaranteed to make you cry, weird movies to melt your brain, old movies when you need something classic, and standup specials when you really need to laugh. Or check out Flixable, a search engine for Netflix.