How far can a show get on the power of its lead? Netflix's Safe, starring Michael C. Hall, finds out.

A French co-production between Netflix and Canal+, Safe has just arrived on streaming in America while France will air it on channel C8. The series is not set in France or America though, instead taking place within a gated community in England. It is in this gated community that Hall's Tom Delaney, a surgeon with two daughters, is trying to put his life back together after the death of his wife. As you probably could have guessed, not all of Tom's neighbors are who they appear to be, and everyone within the community's secured fences has secrets. It is against this backdrop that Tom's daughter, Jenny (Amy James-Kelly), goes missing one night after a party.
The show unfolds by giving us different perspectives on the night of Jenny's disappearance. From episode to episode, it shifts from the party to the various goings on of the people in the neighborhood.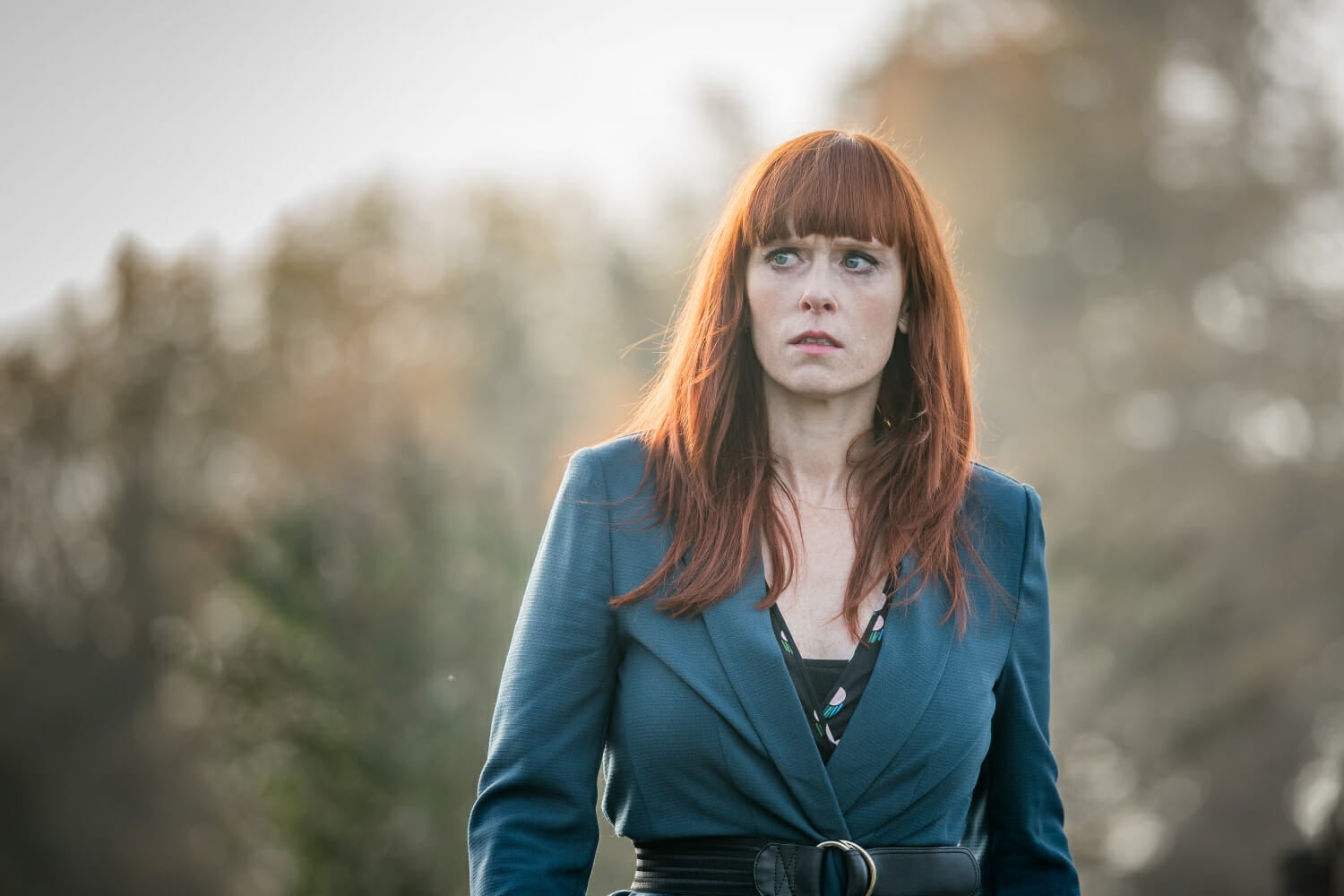 Safe was created by American crime writer Harlan Coben, a detail which is unmistakable since Coben's name appears awkwardly over the title in the opening credits, as in "Harlan Coben's Safe." Whether Coben has earned this kind of authorial recognition of not, he does have previous experience in this genre, creating the British crime drama The Five, as well as writing the Myron Bolitar mystery series and the Mickey Bolitar YA spinoff series. This is in addition to publishing over a dozen standalone novels, all of which suggests that Coben should know his way around a thriller.
Yet despite what the opening credit sequence suggests, Coben isn't likely to be the draw for most viewers here. That would be Hall, one of the more prominent television actors of the past few decades, thanks to his roles on HBO's Six Feet Under and Showtime's Dexter. Since Hall stopped playing the titular psychopath on the latter series in 2013, he's done a few movies (the hard-boiled indie Cold in July, the comedic thriller Game Night from earlier in 2018) as well as the occasional guest appearance on television (he played President Kennedy in Netflix's The Crown last year.) Safe marks his first time returning to TV since Dexter in a starring role.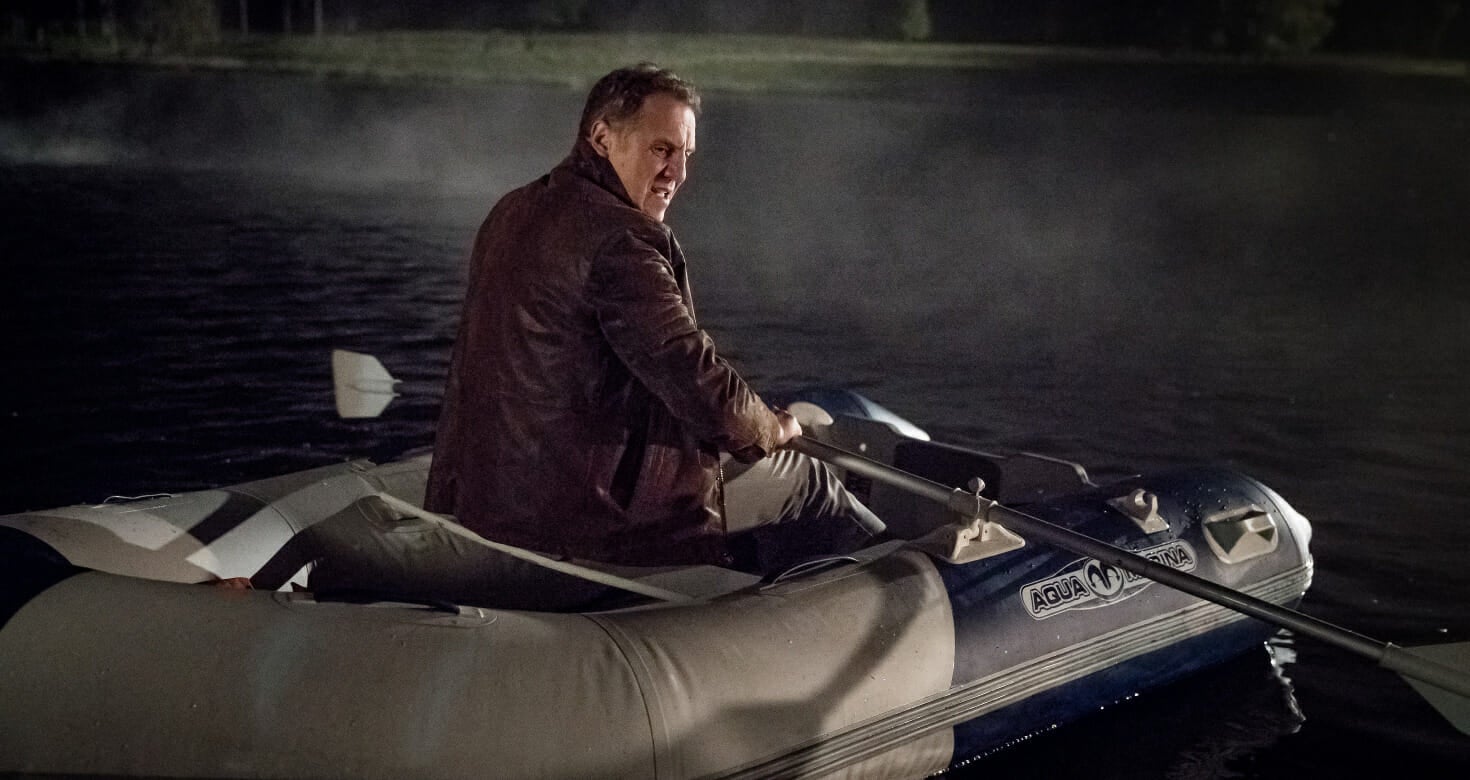 Other than a middling British accent, Hall is good here, bringing a kind of desperation to Tom in line with the intensity he's always had throughout his career. He's an actor capable of moving simultaneously through humanity and menace. It's why he was able to make serial killer Dexter Morgan sympathetic, and how he made David Fisher a malevolent presence despite the pathos he brought to the character on Six Feet Under.  
Hall is also the kind of actor who can elevate the material, and that's exactly what he's doing here. Safe isn't bad, but we've gotten so many familiar mysteries like this in recent years from the U.K. that it's hard to find much that's special about it. Besides Coben's The Five, TV fanatics and Anglophiles alike will recall titles such as Broadchurch, Luther, The Fall, Happy Valley, River, Collateral, The Missing, Retribution… the list goes on and on.
Safe does promise plenty of twists and turns for loyal mystery lovers, and the supporting cast, including Sherlock's Amanda Abbington, is extremely capable. But Hall is the reason to watch this one. Other than a terrible opening credits sequence (it's not just Coben's name, the music, graphics, and pacing are too cheesy) and some uninspired dialogue, Safe is an entirely serviceable crime drama, improved greatly by its marquee lead. It helps that each episode is under 50 minutes—mercifully short for a Netflix show. Although it lives up to its name in almost every way, fans of Hall and Coben should be pleased.
Still not sure what to watch on Netflix? Here are our guides for the absolute best movies on Netflix, must-see Netflix original series and movies, and the comedy specials guaranteed to make you laugh.