Ah, Linux, the open-source operating system alternative to OS X and Windows that keeps independent-minded computer users running. From customization to cost, Linux can be a blessing to computer users looking to escape the corporate software ecosystem. There's just one downside: Sometimes Linux doesn't support the sites and software you want. Does that extend to watching Netflix, or is the streaming giant welcome on the customizable OS? Here's everything you need to know about watching Netflix on Linux.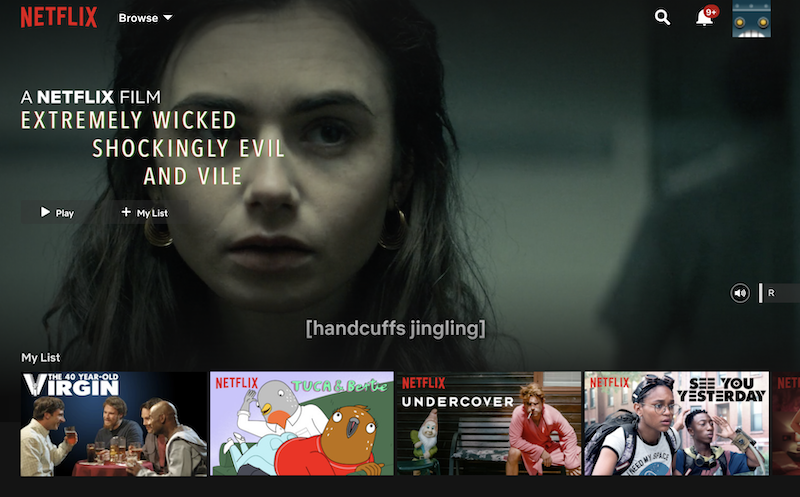 Netflix on Linux
Once upon a time, Linux users were locked out of using Netflix without complicated workarounds or fiddling with their system. Thankfully, those days are behind us, and there are multiple easy ways for Linux users to enjoy Netflix without any work. Here are the best ways options for watching Netflix on Linux.
READ MORE:
What version of Linux do I need?
There are tons of different builds of Linux. It's important to acknowledge not every build will work with these methods. However, the most popular build, Ubuntu, has several apps that support Netflix without any tricks. Even better for casual users, you'll most likely already be familiar with most of these apps. The only catch is that you'll need to make sure you update your system to the latest version of the OS for it to work. Once you've finished the update, you'll be ready to roll.
How to watch Netflix on Linux
Now that Ubuntu is updated, download Google Chrome or Mozilla Firefox for Linux. Because Netflix switched to default streaming via HTML 5, modern Linux users with Chrome or Firefox can start streaming the service with no issues. Watching in Chome requires no additional steps beyond downloading the browser, installing it, and loading the Netflix site.
Some Firefox users may experience a brief problem with Netflix's rights management software. To make sure you don't get hung up, double check that your system is set up to play DRM content. Here's what you do.
Step 1: In the Firefox browser visit: about:preferences#contnet
Step 2: Scroll down until you see the Digital Rights Management (DRM) Content box. Make sure the box is checked. Restart your browser, and then visit the Netflix website. The first time you visit the Netflix website you should be able to play back video.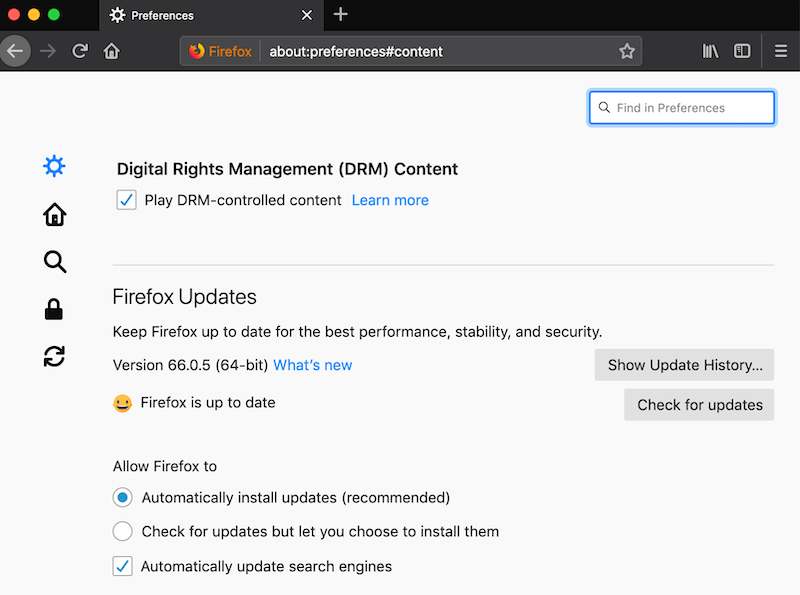 Sadly, there isn't a Netflix app for Linux at the moment. At one point there was an unofficial third-party Netflix client, but it's now defunct. Still, it's nice to know there's a simple solution for when you need your Orange Is the New Black fix. Provided, of course, your operating system is up to date.
Not sure what to watch tonight? Here are our guides for the absolute best movies on Netflix, must-see Netflix original series, documentaries, docuseries, and movies.
Looking for something more specific? Here are our Netflix guides for the best war movies, documentaries, anime, indie flicks, true crime, food shows, rom-coms, LGBT movies, alien movies, gangster movies, Westerns, film noir, and movies based on true stories streaming right now. There are also sad movies guaranteed to make you cry, weird movies to melt your brain, old movies when you need something classic, and standup specials when you really need to laugh. Or check out Flixable, a search engine for Netflix.