I Think You Should Leave with Tim Robinson shows the process in the first sketch: Robinson leaves a job interview in a cafe by pulling the door instead of pushing, as his potential employer observes. In his obstinance, he dramatically pulls the door from its hinges, sure that this is the way out of the bit.
I Think You Should Leave with Tim Robinson

RELEASE DATE:
4/23/2019
DIRECTOR:
Alice Mathias, Akiva Schaffer
STREAMING:
Netflix
The sketch comedy show is weird but rewatchable.
A certain push-and-pull—and a fixation on stubbornness—informs all six episodes of the Netflix series, executive produced by Robinson and Zach Kanin (both of SNL and Detroiters) and the Lonely Island. Sketches start off in relatable places and slowly veer off-course, or slow-burn into an elaborate premise. A birthday party turns into an absurd competition around eating gift receipts. A "Honk If You're Horny" bumper sticker is taken literally by an afflicted motorist (Conner O'Malley), leading to an emotional confrontation between two misunderstood men.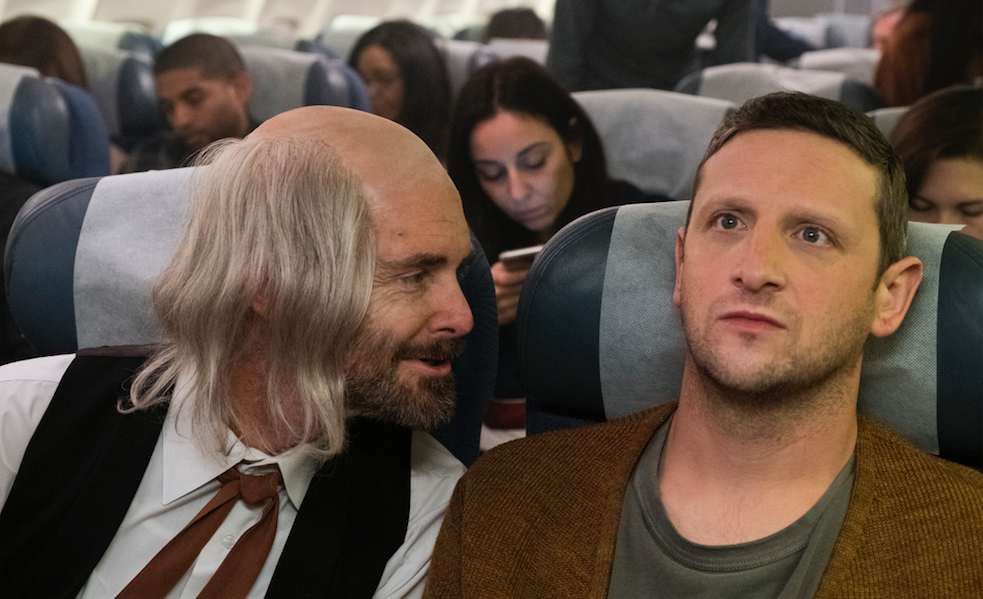 SNL alumni Andy Samberg, Will Forte, and Vanessa Bayer appear, and Steven Yeun, Brandon Wardell, Kate Berlant, Cecily Strong, and Tim Heidecker flesh out the ensemble cast. Berlant steals the scene in a sketch about an intervention at a Garfield-themed house; Forte is perfectly menacing in a sketch about a man so vexed by a crying baby on a plane years ago that he stalked him into adulthood. These are the weird worlds created in the ITYSL-verse, but the show also takes care to show the folly of people trying to connect.
There's been something of a pivot from ensemble-based sketch shows to ones that focus on an actor playing several characters: Arturo Castro's new Comedy Central show; Mike Myers' upcoming Netflix show; Chris Lilley's new Netflix series Lunatics, which drew criticism for its depiction of a South African character. ITYSL centers around Robinson, but it benefits from the different voices and oddball characters mixing things up. Parts of ITYSL evoke the spirit of Tim and Eric Awesome Show, Great Job!, specifically a sketch about a car focus group that's derailed by an odd old man.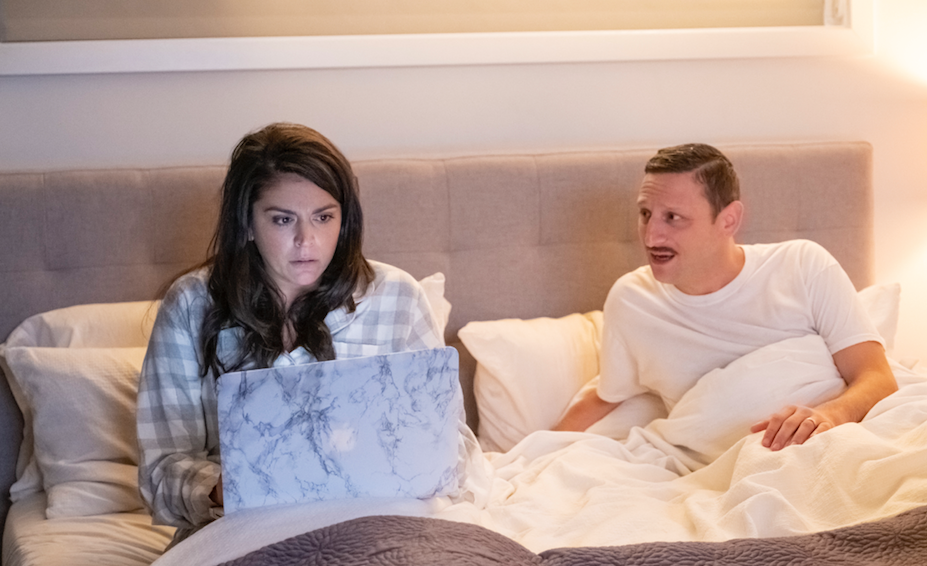 That heightening sometimes leads to Robinson screaming, often about poop, neither of which necessarily add to the comedy. Robinson was in Netflix's The Characters, a series that was good in concept but didn't exactly feel cohesive. Here he's better able to showcase his talent for playing straight and absurd, and yield the floor to others.   
I Think You Should Leave has no interstitial component—Robinson doesn't host the show, there's no band to cut to—and the whole series wraps up in under 90 minutes. It's the type of show that could potentially benefit from Netflix's experiment with random episodes, even if a few stretches might prompt viewers to tune out. The show itself is an experiment in how sketch comedy can evolve on the platform.
Still not sure what to watch tonight? Here are our guides for the absolute best movies on Netflix, must-see Netflix original series, documentaries, docuseries, and movies.
Looking for something more specific? Here are our Netflix guides for the best war movies, documentaries, anime, indie flicks, true crime, food shows, rom-coms, LGBT movies, alien movies, gangster movies, Westerns, film noir, and movies based on true stories streaming right now. There are also sad movies guaranteed to make you cry, weird movies to melt your brain, old movies when you need something classic, and standup specials when you really need to laugh. Or check out Flixable, a search engine for Netflix.