Netflix's serialized content has reached a volume that's hard to keep up with. Perhaps that's why the platform is experimenting with a random play feature.
According to Android Police, the feature appeared on an update of the Netflix app for Android, and allows subscribers to choose a "Random Episode" in the playback. On the homepage, series like The Office, Our Planet, and New Girl are shown with a shuffle icon.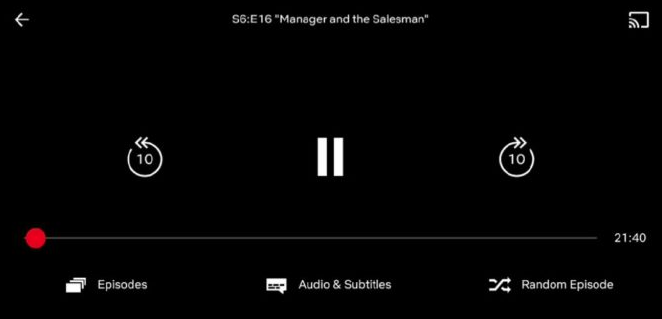 A Netflix spokesperson told the Daily Dot that the feature still in the testing phase: "We are testing the ability for members to play a random episode from different TV series on the Android mobile app. These tests typically vary in length of time and by region, and may not become permanent."
While this feature is good for some shows, others benefit from linear progression. Netflix has already started experimenting with interactive content—Black Mirror: Bandersnatch, You vs. Wild—so it will be interesting to see how, or if, this feature works on content like that. If it ever makes it past the Android phase.
Still not sure what to watch tonight? Here are our guides for the absolute best movies on Netflix, must-see Netflix original series, documentaries, docuseries, and movies.
Need more ideas? Here are our Netflix guides for the best war movies, documentaries, anime, indie flicks, true crime, food shows, gangster movies, Westerns, and movies based on true stories streaming right now. There are also sad movies guaranteed to make you cry, weird movies to melt your brain, and standup specials when you really need to laugh. Or check out Flixable, a search engine for Netflix.
H/T Android Police