Netflix's overly safe Nappily Ever After is a practical vehicle for actress Sanaa Lathan, who powers through the fun but occasionally suspect script, and wooden co-stars. Adapted from author Trisha Thomas' empowering series, Lathan plays Violet Jones, an insecure ad exec struggling with maintaining a forced perfection, principally through her hair.
In a summer full of streaming rom-coms, this one works just fine.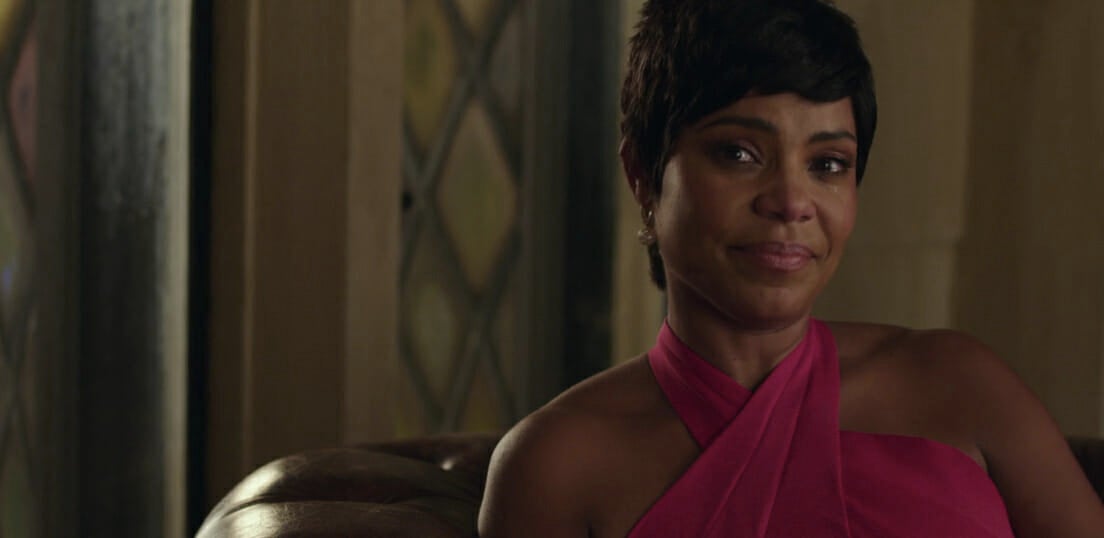 The film requires a quick word about Black women and their locks. In short, or long, or real, or natural, its consideration is essential—full stop. High-quality hairdressers within the Black community are worth their weight in vibranium. Maya Angelou once described "hair a woman's glory." Even through changes in attitude about going natural, Black women routinely face societal pressures in maintaining European standards of beauty, i.e., keeping their hair straightened, or going blonde.
Nappily nips at these broad wrongs with made-for-TV corn, but without preachiness. The fact that Lathan is going to be attractive no matter what's done to her hair works in the film's favor.
Lathan's naturalness in her acting and sensuality make the film work. Nothing she does in the movie, from the dramatics to the dancing, feels forced. It's especially true of the transformational chopping scene, one of the strongest moments of her long career. Because this big shave was real, Lathan blends her feelings into Violet's without it appearing as a cheat. It's visceral and cathartic.
The rest of the Nappily isn't. Violet feels imprisoned by the shallow expectations of her mother Paulette (the always wonderful Lynn Whitfield). Unfortunately, she has a relationship with Clint, played by Ricky Whittle with the efficacy of plywood. They have no chemistry on-screen, which guts the film from the start. Her budding relationship with Will (Lyriq Bent) progresses as typical rom-com fare—protagonist finally locates a sensitive and woke man, with a rambunctious child, and they date until the seen-a-mile-away complication occurs.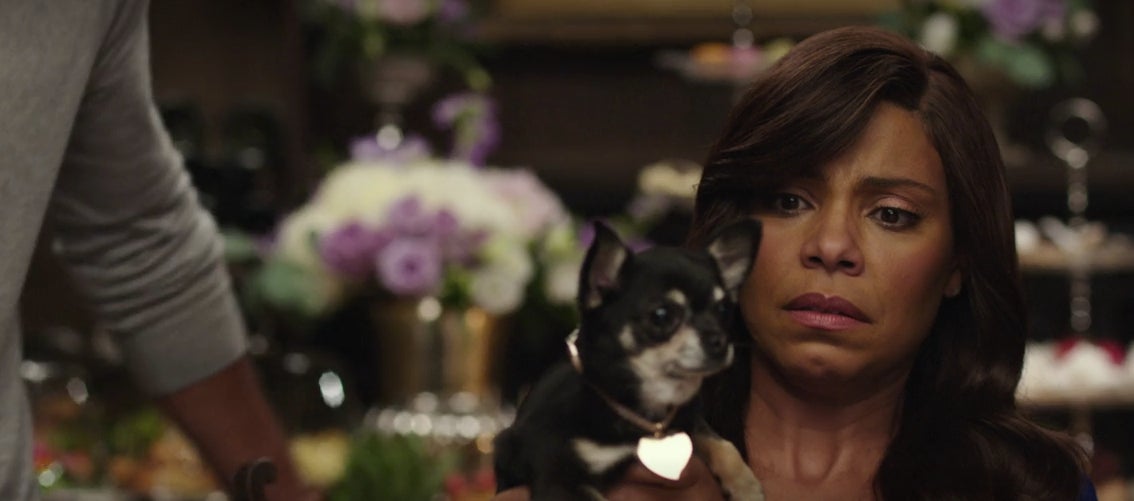 As director the Saudi pioneer Haifaa al-Mansour, to her significant credit, doesn't go for "happily ever after" cliches. Nor does she steam-press Violet's independence upon the audience. Violet's relationship with her judgmental mom needed more exploration, but this film is about Vi's quest for liberation.
Nappily Ever After ultimately rewards in its portrayal of Black women's relationship with hair, and also its disengagement with the power of the male gaze and external approval. The entirely-too-safe comedy doesn't entirely work in plotting or script, but the film still feels vital in its message.
Still not sure what to watch tonight? Here are our guides for the absolute best movies on Netflix, must-see Netflix original series, documentaries, docuseries, and movies.
Need more ideas? Here are our Netflix guides for the best war movies, documentaries, anime, indie flicks, true crime, food shows, LGBT movies, gangster movies, Westerns, film noir, and movies based on true stories streaming right now. There are also sad movies guaranteed to make you cry, weird movies to melt your brain, old movies when you need something classic, and standup specials when you really need to laugh. Or check out Flixable, a search engine for Netflix.