When Logan Paul stepped into Japan's Aokigahara Forest last December to begin filming what he must have thought would be a run-of-the-mill Logan Paul vlog, filled with bro-friendly jokes and racist stereotypes, he had no idea what lay ahead.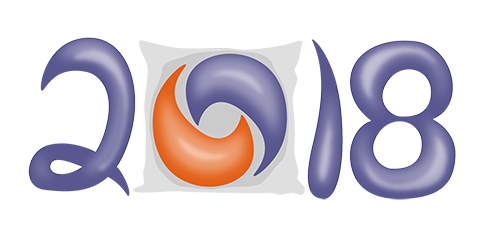 He had no idea that filming a dead body and posting it for his millions of subscribers would send his career spiraling (and then rising once again). He couldn't have known that he'd lose millions of dollars but somehow still make millions more, that he'd step away from daily vlogging but become a Twitch streamer and a podcast host.
That, however, is not why Logan Paul is the worst YouTuber of the year. He's the worst YouTuber because even though his vlog from the Japanese suicide forest was one of the most infamous moments in the platform's history—ultimately causing him, his career, and YouTube itself untold amounts of damage—he has not learned from his mistake. Nor does he care to.
Yes, he uploaded an apology video soon after he returned from Japan, and after taking a few weeks away from YouTube, he made a seemingly heartfelt suicide prevention video (that was almost immediately derided by YouTubers as a PR stunt).
But then he returned to being Logan Paul. He tasered a dead rat in a vlog. He made a Tide Pod Challenge joke. He managed to find trouble in Yosemite National Park. He was brutalized by his brother Jake in the Shane Dawson documentary for a head-turning romantic betrayal. Even the conspiracy theorists who think that the Earth is flat wanted nothing to do with him. Logan Paul then inspired others to be idiots for views and return to the same forest.
He still managed to find success with his YouTube boxing match extravaganza vs. KSI, and YouTube still released an original movie starring Paul.
That's what infuriates those who despise Paul. No matter the international incidents or how much bad PR he brings to YouTube, his career is just as strong, if not stronger, than when he first stepped foot into that suicide forest.
He says he's going to do better, says he's going to be more responsible, says he's going to be a better person. But most of the time, it doesn't appear as if he's even trying.
I'm not a Logan Paul hater. Some of his vlogs entertain me, and, like his brother Jake, I think he has a talent for Hollywood. It's not ridiculous to think that he could end up becoming a crossover entertainment star. He's smart, and he knows how to play the game.
His fight with KSI ended in a draw. He scored plenty of punches, and he also was nearly knocked out. But no matter all the terrible and destructive moves Logan Paul made this year—he still came out winning.
READ MORE: