On Jan. 2, Logan Paul posted a video titled "So Sorry." In less than two minutes, the YouTube star, eyes wet with tears, apologizes for filming a dead body while visiting Japan's Aokigahara forest, a known spot for those looking to take their lives. "I've made a severe and continuous lack in my judgement and I don't expect to be forgiven," he begins. "I'm simply here to apologize."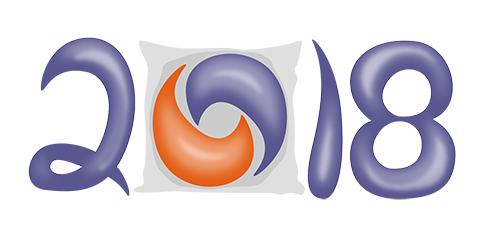 Paul goes on to say he and his crew didn't know how to react to the discovery of a body hanging from a tree, and that he is sorry for the way it was handled. He addresses those who were affected by the video, as well as the family of the person filmed in the clip. He promises to be better. The video has more than 53 million views.
Over the next 11 months, Paul didn't exactly keep his promise (and another YouTuber tried the forest stunt this month), but something in the video did resonate. He says, "I want to apologize to the internet," and while that might seem funny in retrospect, apologizing to the internet has become a modern artform for many entertainers and celebrities. Now, the platforms where people post those apologies—YouTube, Twitter, Facebook—are half-heartedly apologizing for their own blunders. After the Cambridge Analytica scandal, Facebook released a damage-control video that essentially said, "Sowweeee. Remember when this was fun?"
On YouTube especially, being vulnerable is essential, but that now extends to a subgenre: Apology videos are a thriving industry, and so are parody and reaction videos of apology videos. This summer, beauty vlogger Laura Lee posted an apology video—titled "My Apology"—for a racist 2012 tweet, in which she cry-acts through the apology and skirts around the actual issue. (She later apologized for the apology.)  This spawned even more beauty vlogger apology videos as others were called out, with titles like "My Truth," "My reality check," and "I will do better." Shane Dawson used his apology about his Jake Paul docuseries, which questioned the YouTube star's mental health, to highlight his brand, but used the standard-issue "I'm sorry if anyone was offended." (In 2014, Dawson had to apologize for blackface videos.) A recent study analyzed 32 YouTube apologies from 2009-2014 and their comments, and found that "Audiences were non-forgiving if the apology was perceived as insincere, but forgiving if they perceived the apology as sincere." But is it that simple? 
https://www.youtube.com/watch?v=N50i-lndLL0
For comedians, apologies were a little less structured: In January, Dan Harmon apologized to Community writer Megan Ganz but only after she called him out for years of harassment. It appeared this would be another "I'm sorry if…" response but the two had a back-and-forth on Twitter that illustrated how harassment can derail someone. (He left Twitter in July after apologizing for an offensive 2009 Dexter spoof.)
Yes, I only listened because I expected an apology. But what I didn't expect was the relief I'd feel just hearing him say these things actually happened. I didn't dream it. I'm not crazy. Ironic that the only person who could give me that comfort is the one person I'd never ask.

— Megan Ganz (@meganganz) January 11, 2018
In January, Aziz Ansari responded to allegations of misconduct published on the website Babe, but didn't explicitly apologize; he's now back on a standup tour. Louis C.K.'s November 2017 apology was filled with "I"s, but he did take responsibility for this behavior. Earlier this year, he tried to aw-shucks his way back into standup, to cheers and jeers. It signaled that guys like C.K. and Ansari can keep getting opportunities as long as they express something. The audience is apparently still there. What's not there is any sort of structure for how the "So sorry" guys rehabilitate.
This week, Lena Dunham's egocentric, overdue apology for defending accused rapist and Girls writer Murray Miller in 2017 was siphoned into a Hollywood Reporter essay (in the Women in Entertainment issue no less) titled "My Apology to Aurora," referring to actress Aurora Perrineau, who claims Miller raped her when she was 17. Dunham gushed: "I didn't have the 'insider information' I claimed but rather blind faith in a story that kept slipping and changing and revealed itself to mean nothing at all." She could be talking about her apology, too.
In the same week, Kevin Hart stepped down from his 2019 Oscars hosting gig after refusing to apologize for past homophobic tweets. He later issued an actual apology, stating "I'm sorry that I hurt people.. I am evolving and want to continue to do so."
Neil deGrasse Tyson responded to allegations of misconduct by posting a long-winded essay titled "On Being Accused" to Facebook, complete with subheads, talk of "evidence," and an overview section, treating the accusations like a scientific paper. Of Tchiya Amet, the woman who accused him of drugging and raping her in the '80s, deGrasse Tyson suggests: "It is as though a false memory had been implanted, which, because it never actually happened, had to be remembered as an evening she doesn't remember." Roseanne Barr apologized for her tweet about Valerie Jarrett and heightened the bit by blaming Ambien for the faux pas. Jason Bateman apologized for talking over Jessica Walter's experience of abuse during a New York Times interview, stating on Twitter: "Based on listening to the NYT interview and hearing people's thoughts online, I realize that I was wrong here." Heartfelt stuff.
Compared to these apologies, was Logan Paul's actually good in comparison? The sheer volume makes it difficult to even discern anymore. But the titles of apologies in 2018 do create some abstract poetry: 
My truth
So sorry
My reality check
I will do better
On being accused
My apology
In 2019, we await the apology Gritty will eventually have to give for something.