As it turns out, video games aren't just for your eyeballs. There's never a shortage of games to critique, industry issues to debate, and unsettling tales of dorky behavior to share when it comes to video games. Whether you're new to the world of gaming fandom, a seasoned critic yourself, or you're looking for gaming podcasts to complement your favorite Twitch streams, these are the best video game podcasts currently available.
The 10 best gaming podcasts
1) The 1099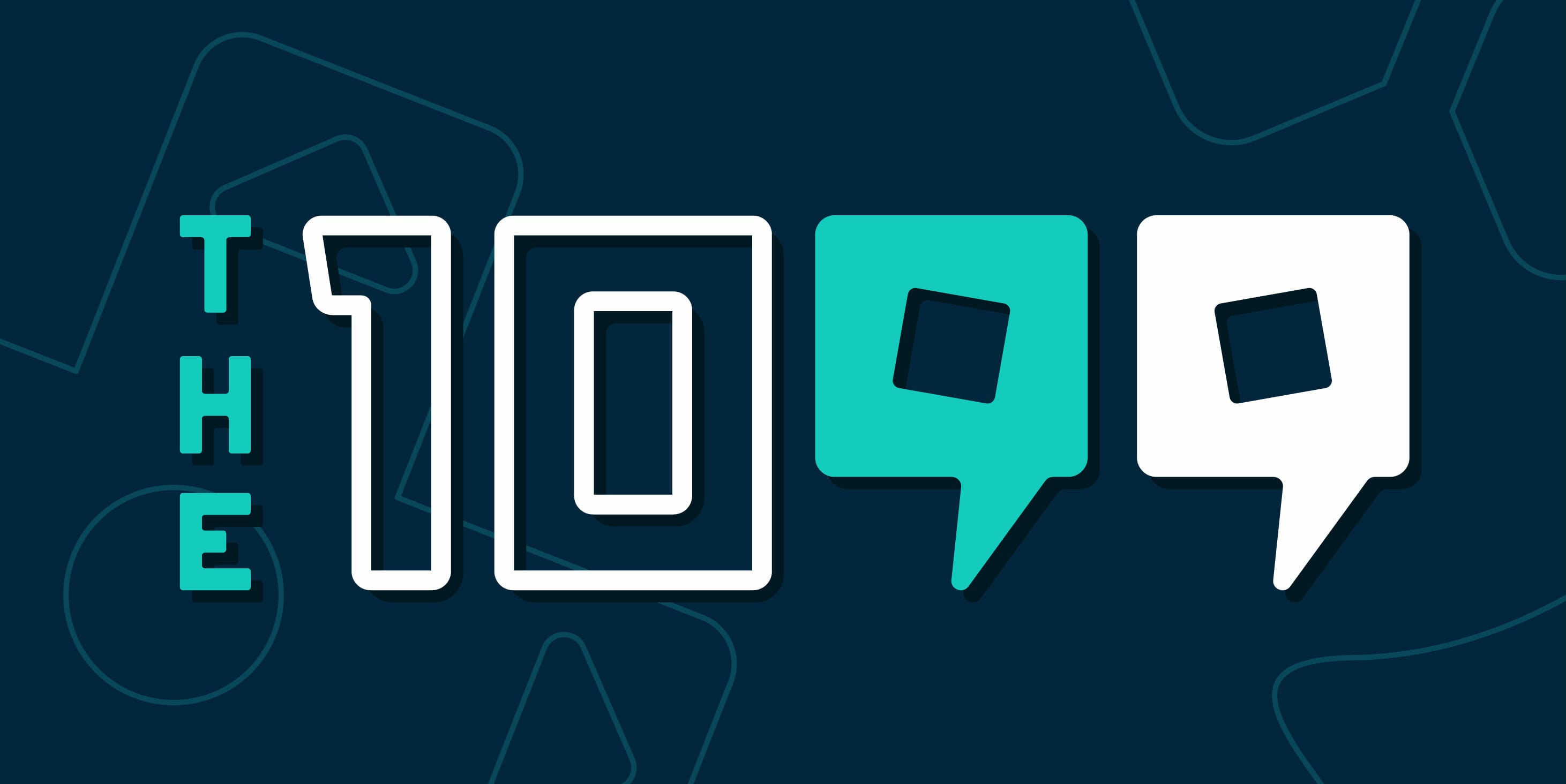 Whether you're just a gamer who craves behind-the-scenes chatter with game developers or a young writer looking to break into the industry, Josiah Renaudin's The 1099 is a smart, deliberate podcast with plenty of honesty. Renaudin has an uncanny ability to connect with almost anyone, be it Abubakar Salim, the voice actor behind Assassin's Creed Origins' Bayek, or Greg Miller of Kinda Funny recounting his journey and avoiding burnout.

READ MORE:
2) IGN's Beyond!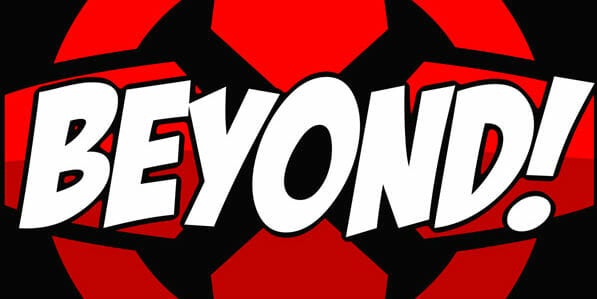 IGN's long-running PlayStation podcast, Beyond! has a ton of heart and a deep adoration for PlayStation without sacrificing any integrity. Thanks to IGN's status as a major player in video game news, Beyond! is usually capable of having the first word on major Sony news or review discussions. While the cast shifts around from time to time (host Alanah Pearce is departing IGN at time of writing), the core of the podcast's fandom is strong enough to withstand any losses. 
3) IGN Unfiltered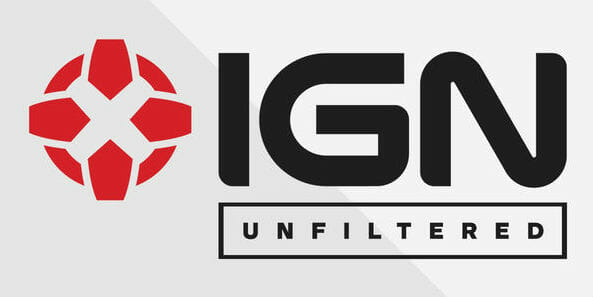 A monthly show from IGN's Ryan McCaffrey, Unfiltered dives into long-form discussions with some of the industry's highest-ranking (or most interesting) individuals. You'll hear behind-the-scenes details like how the creator of the Xbox wrote his project proposal at 35,000 feet in the air or how the creators of Fallout: New Vegas nearly got to finish an Aliens RPG before it was canceled.
4) Kinda Funny Gamescast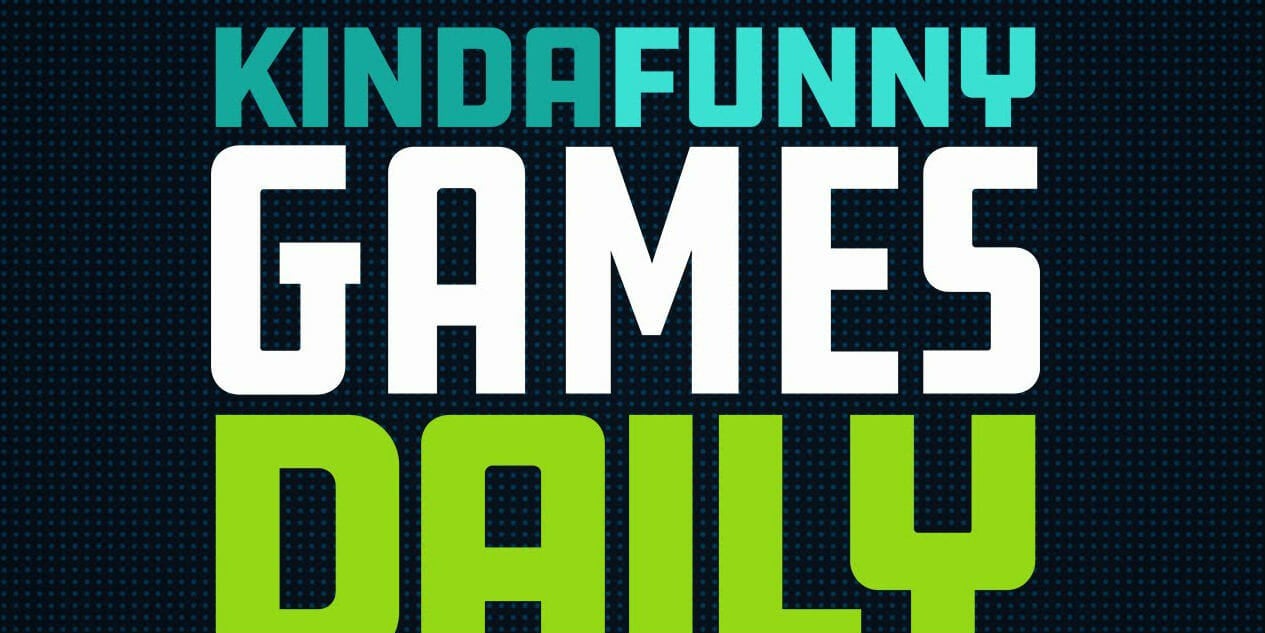 You know 'em, you love 'em, their media empire will eventually consume us all and turn the gaming world inside-out. Kinda Funny (composed mostly of IGN alumni) touches on all things pop culture and games. Come for the Greg Miller nudity, stay for brief glimpses of Portillo the dog.
5) Waypoint Radio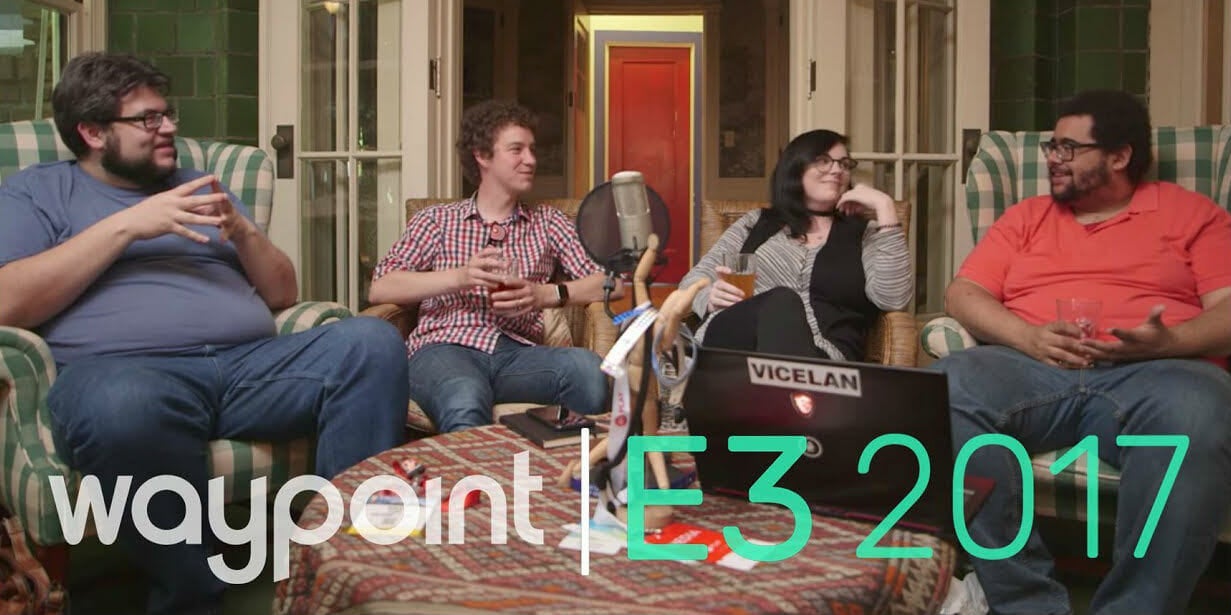 Some might call Waypoint the new "thinking man's" gaming journalism outlet, and it is. But never in such a way that feels pretentious or dragged down by minutia. Hosts Austin Walker, Danielle Riendeau, and Rob Zacny frequently tackle some of the industry's biggest issues old and new. Recent discussions include the team's frustrations with games that evoke politics while denying their existence, the industry's talent exodus, and games that made you rethink crappy beliefs. You'll thank your brain for listening to Waypoint once you've realized how much critical discussion can sit alongside fangirling about Cyberpunk.
http://tunein.com/program/?ProgramId=1137564
6) Spawn On Me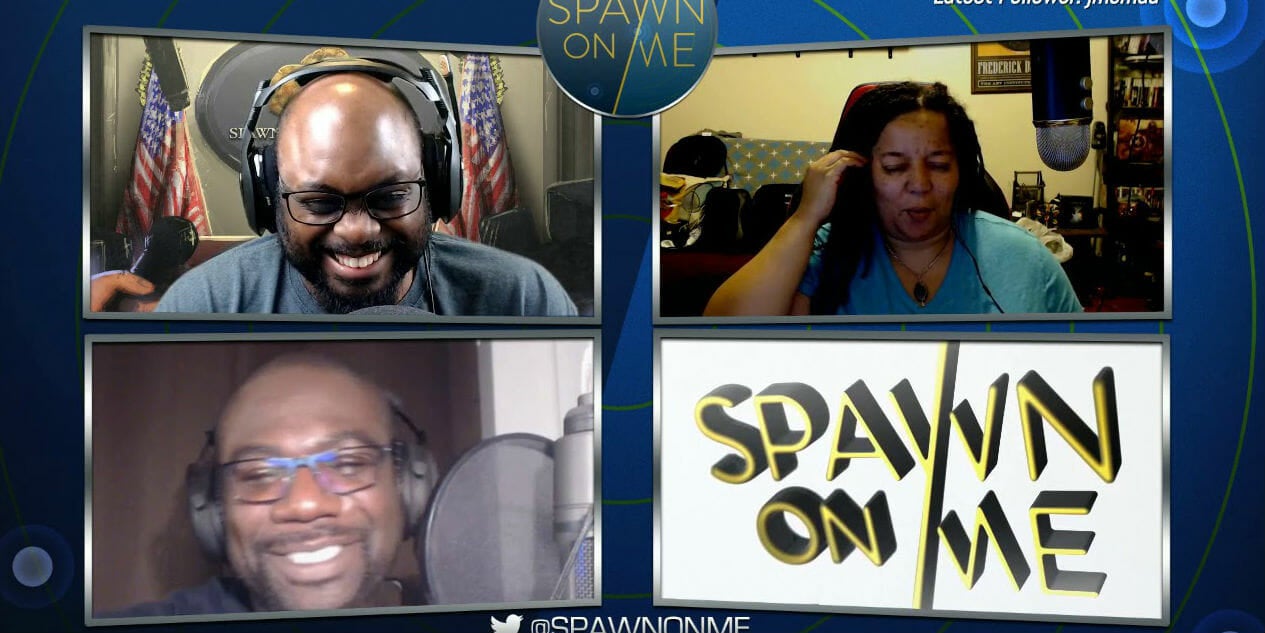 An incredible podcast featuring and spotlighting gamers of color, Spawn On Me doesn't just talk the talk cultural issues, they walk the walk. Spawn On Me has previously run charity livestreams that raised money for victims of police brutality and their families. Their #Spawn4Good initiative also raises funds and awareness for social justice issues, abortion rights, and more.
7) What's Good Games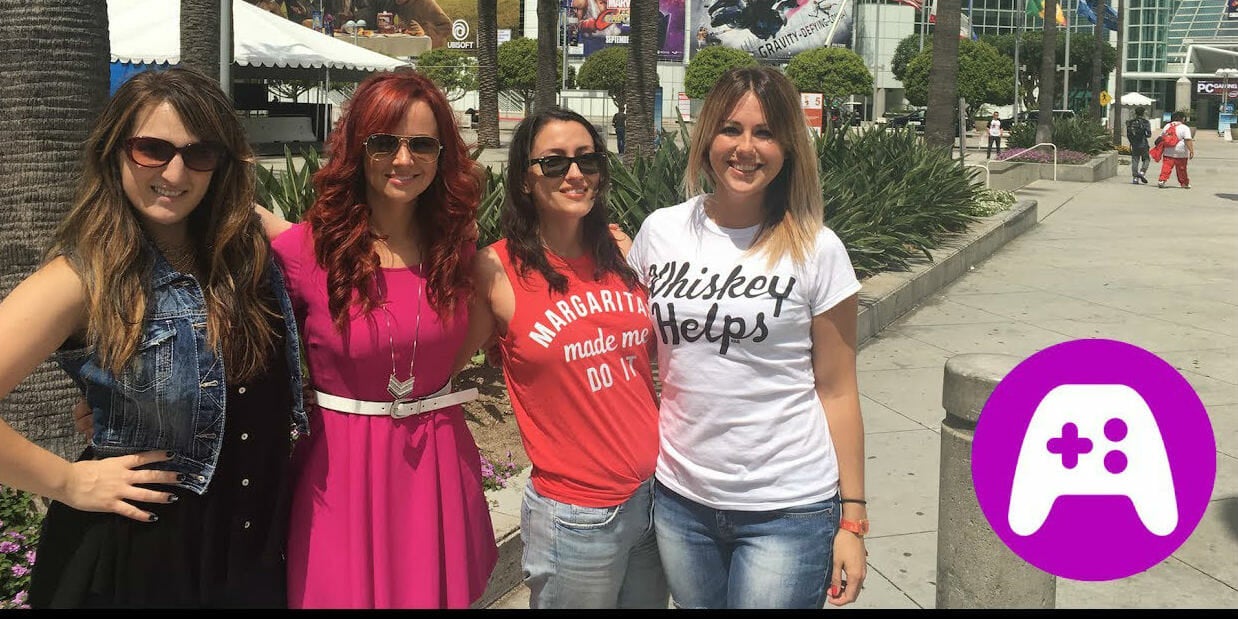 Hosted by some of gaming's most highly respected ladies, What's Good Games brings together Andrea Rene (who's been featured on every outlet ever), BlondeNerd's Brittany Brombacher, and industry wizard Kristine Steimer. If you're tired of male-dominated discourse when it comes to gaming news, start here. 
8) Final Games
What are the games that inspired those who inspire us? Final Games interviews some of the industry's most well-known personalities and gets the lowdown on what shaped them into the nerds they are today. If you have any interest in entering the industry yourself, you'll probably like this inspiring show.
https://soundcloud.com/finalgamespodcast/ep73dl

READ MORE:
9) The Polygon Show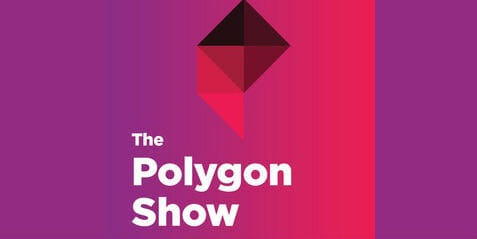 Each week, four very funny women gather around and discuss the hottest topics in gaming, like "Why was Pikachu such a bitch before he met Ash?" Also, because Polygon's fan community is, well, a little weird, they regularly receive comic versions of the week's best jokes. For instance, this anecdote about 16 5th graders carrying a giant sub sandwich down the street.
http://tunein.com/program/?ProgramId=1131415
10) Giant Bombcast/Beastcast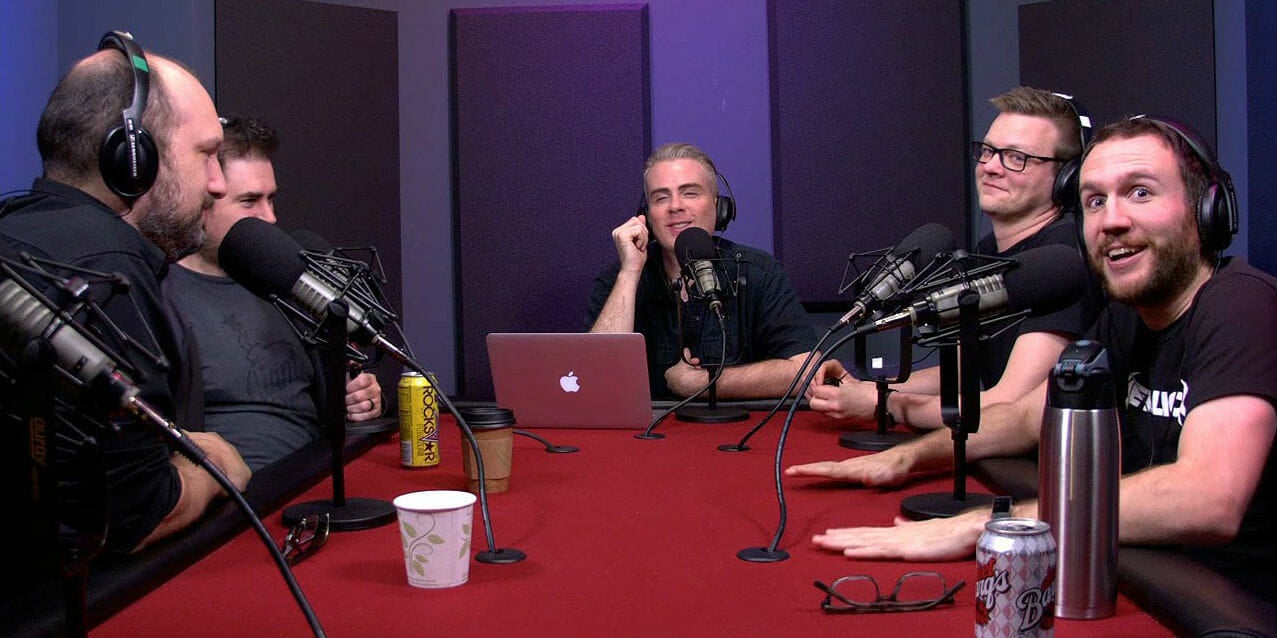 The podcast so nice it had to be listed twice. Giant Bomb's twin podcasts (Bomb from the west coast, Beast from the east) are home to some of gaming's warmest, wisest, and funniest voices. From the funeral dirge for Mass Effect Andromeda to tales of Jeff Gerstmann's porn room phase, and an airtight explanation of Booty-O's, these shows marry the insane with the marginally less insane. And they do it so beautifully that you might cry. There are genuinely valuable conversations happening here too, especially during the team's annual game of the year deliberations. Were you looking for 18 hours of video game discussion in a week? Well, now you've got it.
Editor's note: This article is regularly updated for relevance.