You cannot beat back the political deluge. You might as well join it. With that in mind, we've gathered the best, sharpest, and most enjoyable podcasts about politics—podcasts to keep you informed, entertained, and, hopefully, to remind you that there are in fact other sane, intelligent people out there.
Before we begin, a few notes: We've made an effort to populate this list with podcasts that consider multiple political viewpoints, as opposed to those that are explicitly progressive or conservative. And while an effort was made to focus on podcasts that were born and raised as podcasts—as opposed to radio programs that are also available as podcasts—there was no getting around the fact that a lot of the best programs come from public radio.
The best political podcasts
A freewheeling, entertaining discussion from oft-contrarian online magazine Slate, Political Gabfest was launched in 2005, which, by podcast standards, practically qualifies it for AARP membership. But all those years have allowed the three hosts—former Slate editor and current Atlas Obscura head David Plotz; New York Times Magazine staff writer and Yale Law School senior research fellow Emily Bazelon; and CBS News political director, Face the Nation host, and Slate political correspondent John Dickerson—to develop an easy rapport. Each week, Plotz, Bazelon, and Dickerson discuss, dissect, and quibble over some of the week's major political news stories. It's sort of like listening to three longtime political journalists' friendly, albeit occasionally heated, cocktail hour discussion—only with Stamps.com sponsorship. —Patrick Caldwell
This podcast, by Politico, is all about women leaders, how they became successful, and the advice they'd give to those who are looking to make similar strides. Host Anna Palmer has interviewed the likes of former presidential candidate Carly Fiorina, The View co-host Meghan McCain, and the female political operatives from the five of the 2016 presidential campaigns. Considering the impact female politicians are expected to have in the 2018 midterm elections, this is a good podcast to hear at this moment. —J.K.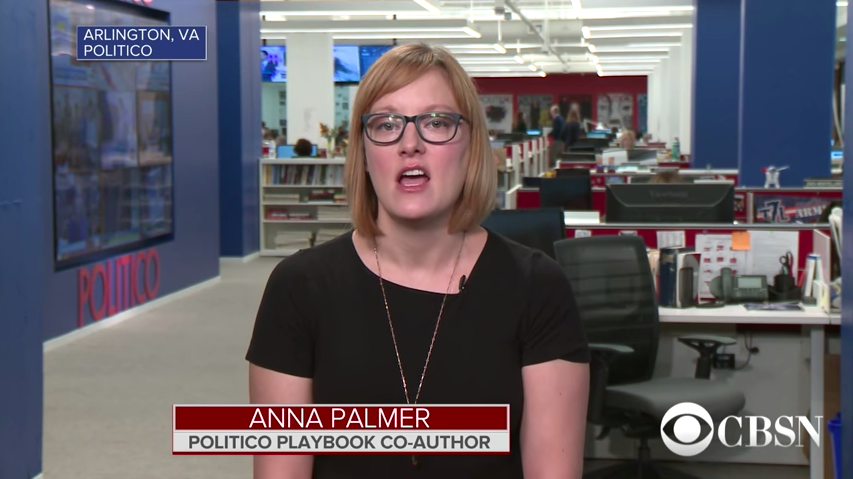 This podcast originally began as stories of "campaign curiosities," as John Dickerson—host of CBS's Face The Nation and the aforementioned Political Gabfest—tackled tales from past presidential campaigns that included the Howard Dean scream of 2004 and how Grover Cleveland's love child nearly cost him the 1884 election. But now that Donald Trump has been elected, the podcast has pivoted to chats about how the current political landscape relates to the past. For example, in an episode released only a few days after Trump's inauguration, Dickerson spoke about the wealth of former Vice President Nelson Rockefeller and how the country was then concerned about his "economic entanglements." —Josh Katzowitz
A successor of sorts to NPR's dearly missed It's All Politics podcast, the NPR Politics Podcast features a rotating cast of NPR's political reporters holding court on the week's big political news stories, with occasional brief 10-minute episodes offering quick takes on new developments. Like its predecessor, it has a certain loose irreverence and a light touch; if you could overhear NPR's political correspondents chatting at a D.C. coffee shop, it'd probably sound a lot like the NPR Politics Podcast—and fortunately, old It's All Politics host Ron Elving regularly stops by to offer perspective on the follies and foibles of the week's newsmakers. —P.C.
No podcast has quite emerged as the WTF with Marc Maron of politics—a lengthy, in-depth interview show offering politicians a platform for a career retrospective. (If the excellent Barack Obama episode is any indication, WTF with Marc Maron itself may someday become the WTF with Marc Maron of politics, if Maron cares to head in that direction.) But The Axe Files is probably the closest thing yet. Former Obama campaign strategist and current director of the University of Chicago's Institute of Politics David Axelrod interviews key political figures in a series of low-key, thoughtful discussions, ranging from Jon Stewart to Eliot Spitzer and Lindsey Graham to Bernie Sanders. —P.C.
READ MORE:
Former Barack Obama staffers Jon Favreau, Jon Lovett, and Tommy Vietor developed a big following for their previous podcast, Keepin It 1600. But now that Trump is in office, they've started their own media company, called Crooked Media, and they've changed the scope of their twice-weekly podcast. They rail against Trump's decisions, but they also want to take action and inspire others to do the same. As the trio wrote in their mission statement, "We're not journalists, we're not unbiased, we're not always serious, and we're certainly not always right. But we promise a no-bullshit conversation about politics where you can laugh, cry, scream, ridicule us daily, share your ideas, and hopefully decide that you want to help fix this mess too." The podcast scored a huge guest when Obama visited the show in what would be his final interview as president. —J.K.
When you've had enough of sober centrism and you're ready to embrace the cynicism and frustration that often accompanies being a political junkie, then it's time for Dan Carlin's Common Sense. Carlin is the grumpy-but-all-too-often-right uncle of the political podcast world. A former radio host, Carlin's weekly podcast finds the political independent taking aim at contemporary politics on the left and the right. Carlin's a fierce and fiery critic, but one that tempers his often-blistering criticism—especially of partisan gridlock, growing federal power, and the corrupting influence of money in politics—with a sharp sense of humor. If you're the type of political junkie who grumbles at both Fox News and MSNBC, and who switches off the presidential debate disappointed in both candidates, then Carlin's grumblings and frustrations are likely to resonate with you. —P.C.
Intelligence Squared began in 2002, as a London organization that staged sharply framed debates concerning major political controversies. Conducted Oxford-style, with a panel of two or three experts on each side of a given issue, Intelligence Squared attracted some prestigious personalities, including Tony Blair, Richard Dawkins, and Christopher Hitchens. The format has since been adapted for Australia, Hong Kong, Nigeria, and others. Both the original and the United States version are available via podcast. Participants and audience members tackle weighty questions, ranging from "Should the government ration end-of-life care?" to "Does China do capitalism better than America?" In-depth and often pointed, the debates make for fascinating listening, no matter where on the political spectrum you fall. And, like a true competitive debate, a winner is chosen at the end, adding a nice touch of gamesmanship to the proceedings. —P.C.
Left, Right and Center offers a less formal, more leisurely take on political debates. As the title suggests, every week the show offers someone from the center (moderator and New York Times columnist Josh Barro), the left (Robert Scheer, editor-in-chief of liberal magazine Truthdig) and the right (Rich Lowery, editor of the conservative National Review), as well as occasional guests, all engaged in a lively half-hour discussion that tackles the week's major news stories. Recorded at the end of the work week, Left, Right and Center does a reliably great job condensing, investigating, and parsing the week's political goings-on, helping listeners navigate the ever-shifting landscape from every—generally mainstream—angle. —P.C.
Vox's Ezra Klein, Matthew Yglesias, and Sarah Kliff are three of the smartest contemporary political commentators, and their podcast, as the name suggests, leans into the nitty-gritty of economics and political science. Rather than spending its time genuflecting to the most recent gaffes, it takes deep, analytical dives into some of the most important issues in politics. Recent episodes have tackled such subjects as the struggle to digitize health records, the land value tax, and the jobs impact of Obamacare. It's a smart but rarely dry show on the important details of policy that are, inexplicably, so rarely actually talked about. —P.C.
READ MORE:
11) Crooked Media's Pod Save the World
As Crooked Media continues to grow, so does its podcast offerings. The group, founded by three Barack Obama administration alums, now hosts a podcast from political commentator Ana Marie Cox called With Friends Like These that focuses on what divides us (and what doesn't) and one from Black Lives Matter activist Deray McKesson called Pod Save the People. But in Pod Save the World, Tommy Vietor, one of the co-hosts of Pod Save America, focuses on world issues that will inspire listeners to be active. Crooked Media terms it "a no-bullshit conversation about foreign policy," and Vietor interviews guests ranging from senators who are investigating Russia to Middle East experts who discuss the crisis in Syria. Vietor is the former National Security Council spokesman for Obama, so he certainly knows foreign policy, and though many of his guests skew liberal, he has begun to branch out and talk to more conservative writers and columnists like Glenn Greenwald and Bloomberg's Eli Lake.—J.K.
12) New York Times' The Daily
Started by the New York Times in February 2017, only a few weeks after President Donald Trump took office, this podcast aims to give you bite-sized portions of what's happening in politics, nationally and internationally, on a daily basis (each episode is released early every weekday morning). As the Times writes, "This is how the news should sound. Twenty minutes a day, five days a week." Listening to it is an exercise in speed-learning. One of the most interesting features of this podcast is that host Michael Barbaro interviews Times reporters to give us a little color on how they do their jobs. In April 2017, for example, when reporters Maggie Haberman and Glenn Thrush interviewed Trump in the Oval Office and then talked to the Daily about their experiences. —J.K.

For better or worse, Donald Trump has given us a presidential administration like we've never seen before. Norms have been broken, 200-year-old conventions have been defied, and new precedents have been set. So, it makes sense for somebody to continuously ask, "Can he do that?" Each week, Allison Michaels strives to answer that question, talking to political operatives, historians, and other Washington Post reporters about the actions of the Trump administration. For example, they wonder whether Trump can bring back the American jobs he's promised or if a president can actually reveal classified information.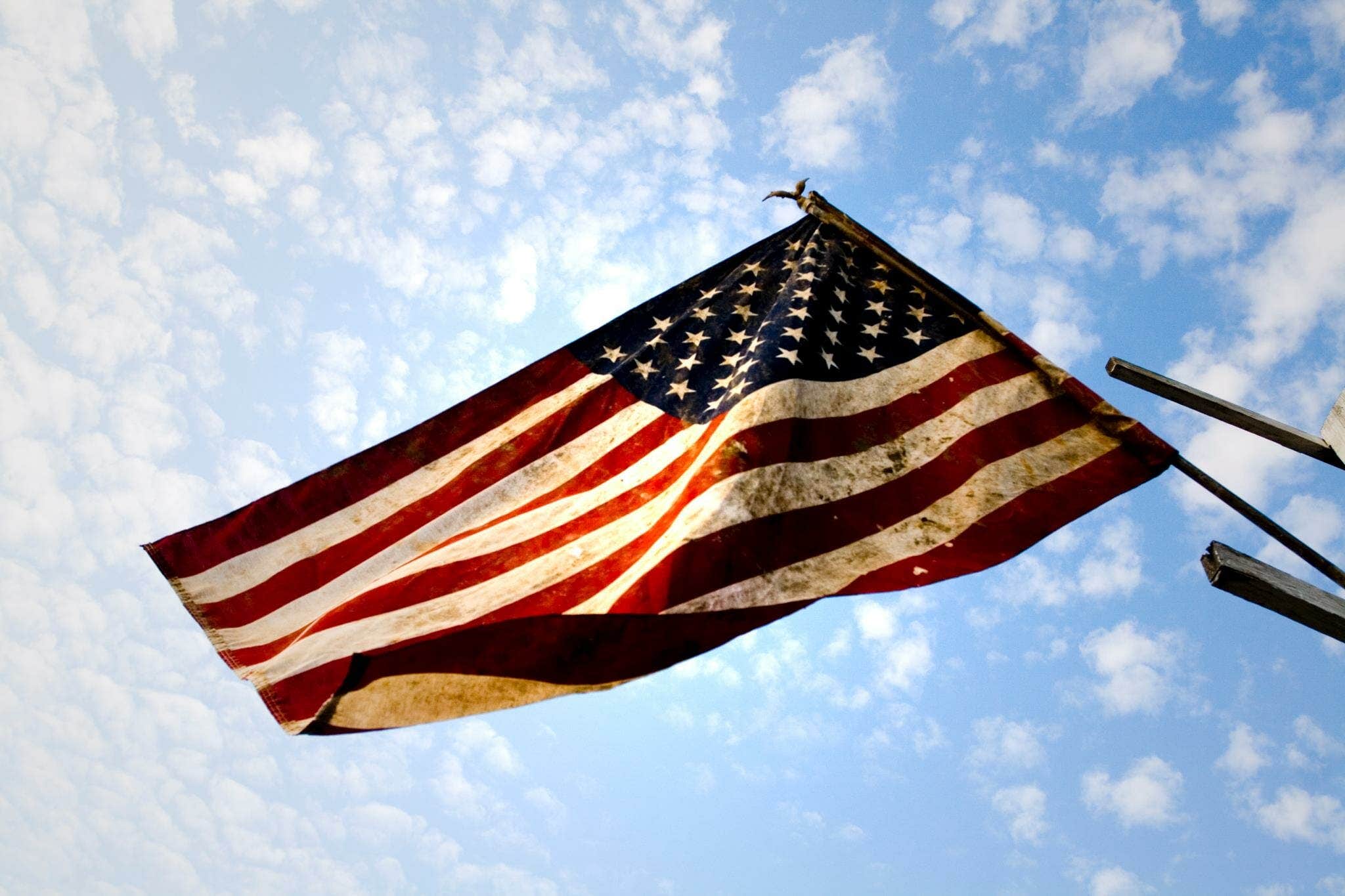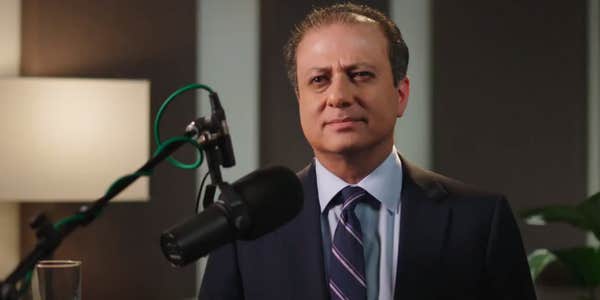 Former U.S. Attorney Preet Bharara, whom President Donald Trump infamously fired after allegedly telling him that he wanted him to stay on, launched a podcast in September on WNYC. The podcast is intimate, with Bharara gliding through topics quickly and with authority. In his first episode, Bharara goes into excruciating detail about the events surrounding his ouster by Trump and has a thoughtful discussion with former Secretary of Defense and former CIA Director Leon Panetta. —Andrew Wyrich
BONUS: We're All Gonna Die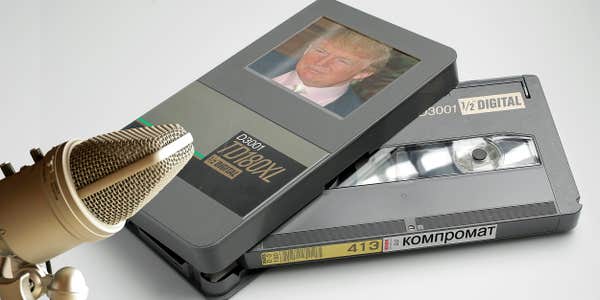 We'd be amiss to not mention the Daily Dot's podcast, We're All Gonna Die. Every Saturday, our Layer 8 team and assorted guests break down the week's biggest news, from Donald Trump's latest tweetstorm to the fake news epidemic and battle between the far right and antifa, with incisive wit and colorful insight. It's more casual than our daily news reporting, as if we're catching up at the bar after work and need a drink, because frankly, most days we do.
Subscribe to We're All Gonna Die on iTunes.
Chris Hayes, the liberal MSNBC host, started his podcast in May 2018 in an attempt to ask "the big questions that keep him up at night." In his first few episodes, Hayes talked with reporters and analysts to discuss what's currently happening in the Middle East and how it could have an era-defining impact. He also tackles questions like the conservative movement, and how the past few centuries have led us to Donald Trump. Don't be surprised if you don't hear much Trump praise on this podcast. —J.K.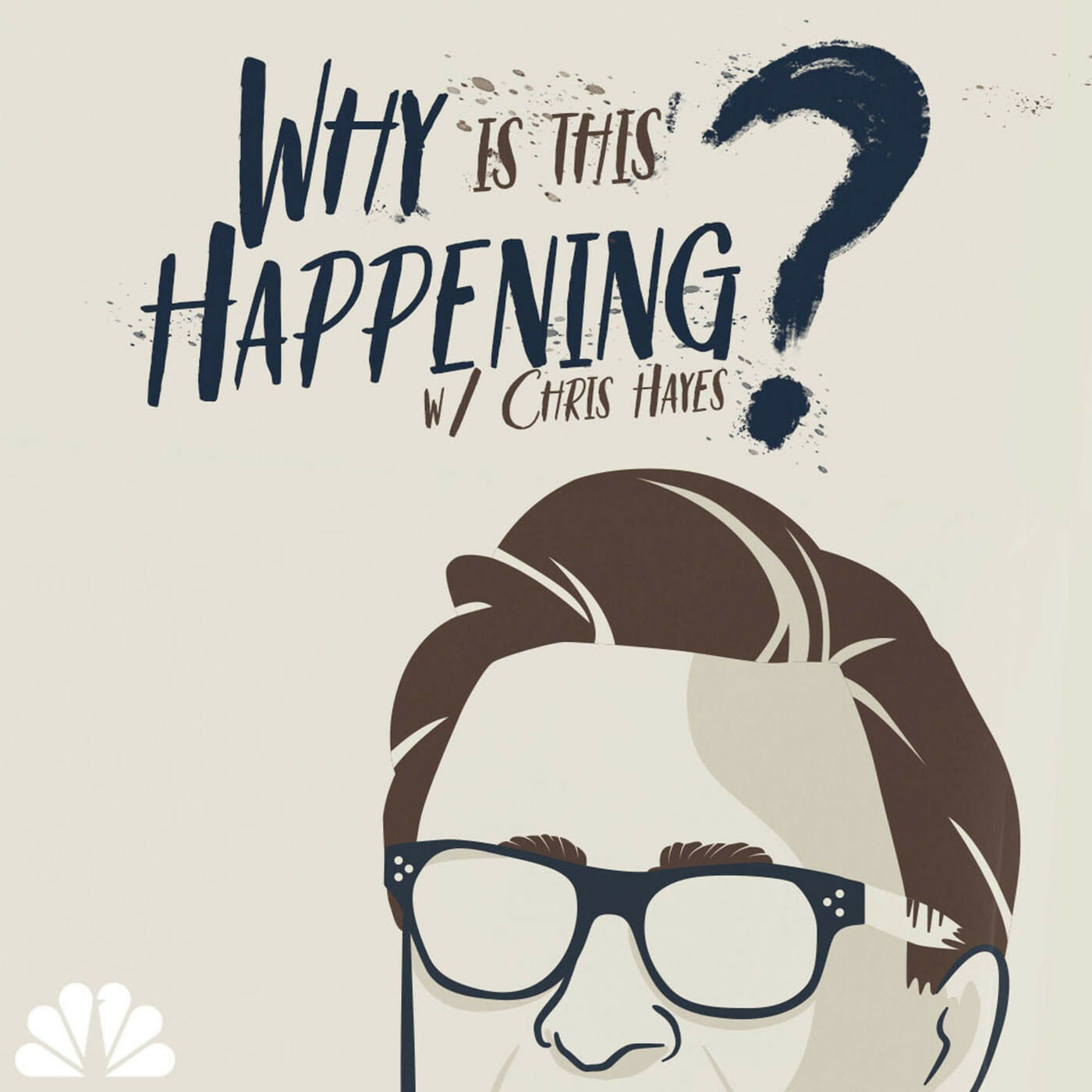 Editor's note: This story is updated regularly for relevance.