Breaking up with Spotify Premium is hard to do. But even relationships with ad-free music and unlimited streaming must come to an end. It's been real, it's been fun, but maybe it hasn't been real fun, Spotify.
Premium offers users a handful of perks, most notably listening to music without pesky ads and the ability download songs, but it isn't for everyone. There are different reasons to nix Spotify Premium, like switching over to another streaming service, joining a family plan, or cutting back on your monthly bills. No matter your reason, canceling your premium music experience is pretty simple.
If you've decided to cancel your Spotify Premium subscription from your phone or computer, here's how to get started.
How to cancel Spotify Premium on the desktop app
1) Log into your account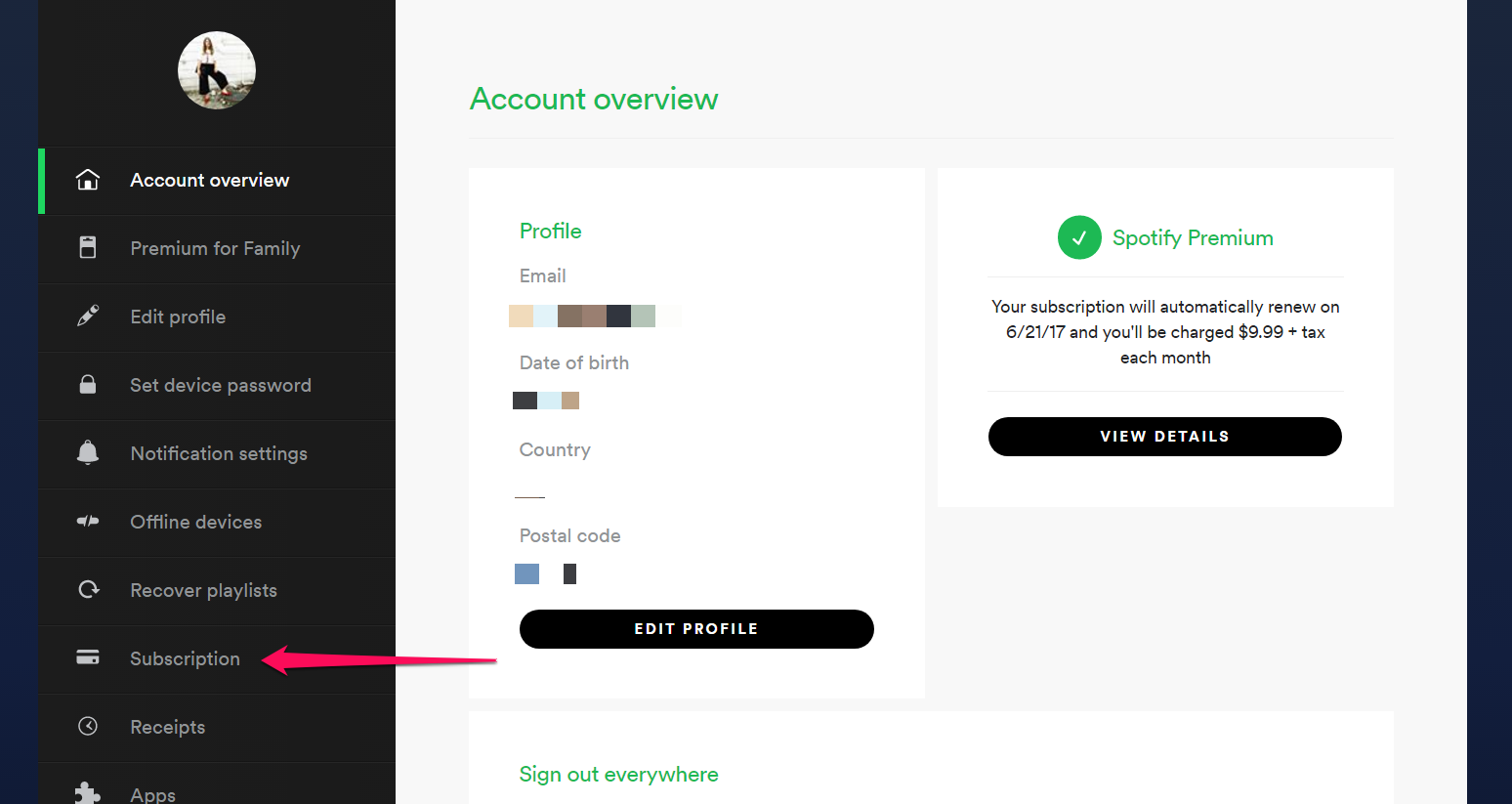 After you log into your Spotify account, select Account overview on the desktop version of the music streaming service, then click the down arrow next to your name in the upper-right corner. Click Subscriptions in the left panel.
2) Cancel your subscription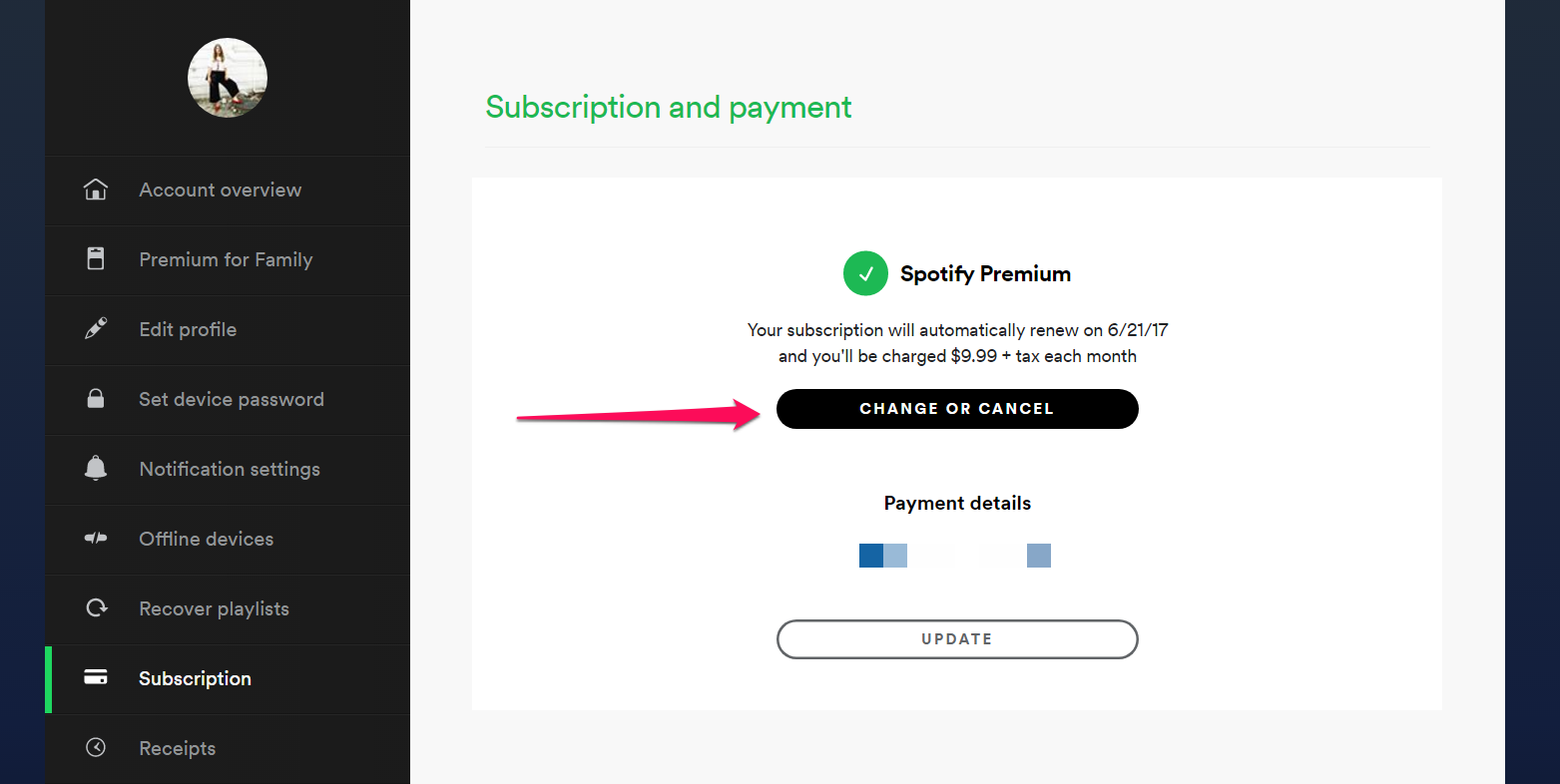 The cancellation page will remind you of your renewal date, and the amount your account is scheduled to be charged. Take a minute to ponder your decision or reflect on your sacred memories with Premium, if you have them. If you're totally ready to cancel, click the Change or Cancel button to terminate your subscription.
READ MORE:
How to cancel Spotify Premium through iTunes
1) Open iTunes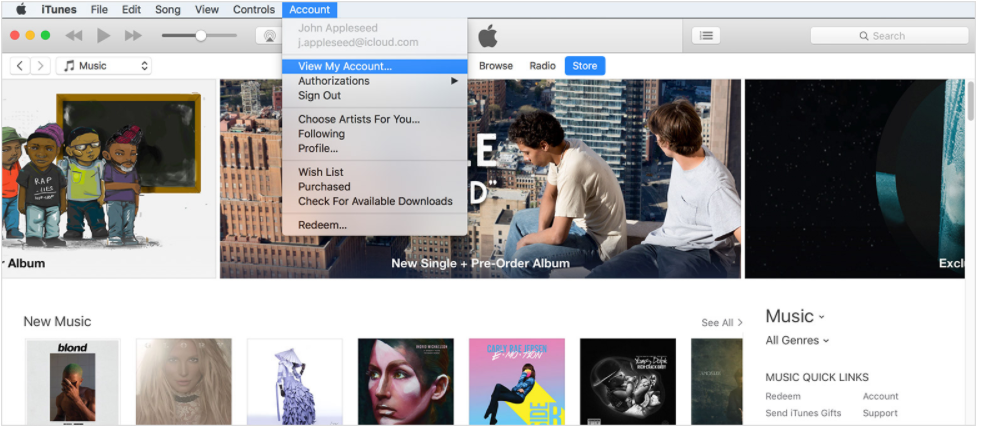 Open the iTunes app on your computer, and sign into your Apple ID. At the top of the iTunes window, click Account and then select View My Account.
You'll be prompted to enter your sign-in details one more time for security reasons.
2) Go to Settings

Once you sign in, you will be re-directed to the Settings page. At the bottom of the list, there will be an option to manage your subscriptions. Click Manage.
If you have multiple subscriptions, select Spotify and click Edit.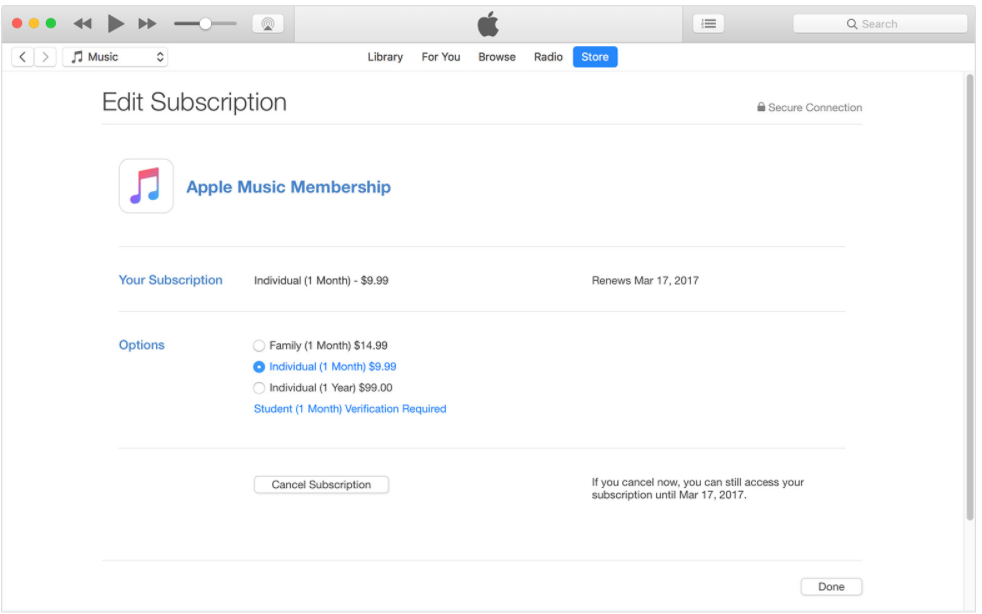 There will be a list of options to manage your subscription details, but if you are officially done with Spotify, select Cancel Subscription. You'll still have access to your Premium account until the current paid session is over.
How to cancel Spotify Premium on a phone or tablet
Currently, there isn't a way to cancel Spotify Premium on an Android device. But here are simple steps for getting the job done from an iOS device.
1) Open the iTunes & App Store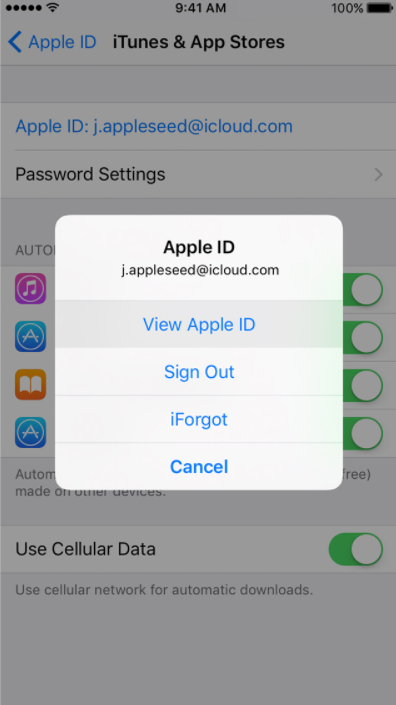 Go to the main Settings app on your phone, tap your name, and you will be transferred over to the iTunes & App Store. Tap your Apple ID and select View Apple ID (you may need to sign in if you haven't already).
2) Tap subscriptions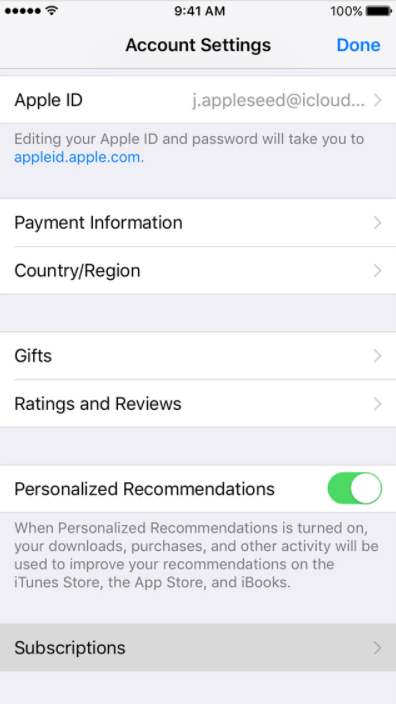 Select Subscriptions at the bottom of the settings page. If you managing multiple subscriptions through iTunes, select the Spotify option. If you don't see your subscription for Spotify, make sure you are signed in with the correct Apple ID. If it still doesn't show up in the settings menu, you may have subscribed through another provider or Spotify itself.
3) Cancel Subscription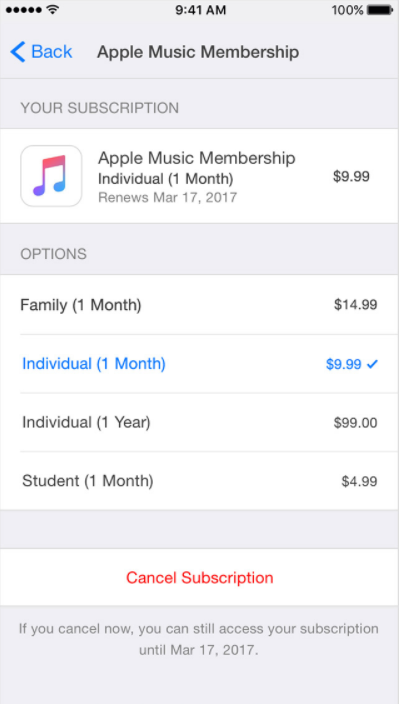 Select Cancel Subscription and you will no longer be billed after your current session expires.

READ MORE:
How to cancel Spotify Premium through a broadband network
If you are subscribed through a broadband provider, you will not be able to cancel through iTunes or Spotify because the provider manages your payments.
Instead, log in to your Spotify account as explained above and see who is managing your payments under the Subscription tab. Once you've identified the company, call them directly to change your billing information or cancel your Premium account.