How much data does Spotify use? That depends on your settings and how careful you're being. One thing is certain: Burning through your allotted data before the month is over is a pain.
Data used from Spotify and other streaming services is typically deducted from your data plan the same way as internet usage. That means that a couple hours of streaming music on Spotify can really add up—unless you're a T-Mobile customer. In that case, streaming music apps aren't considered in a subscriber's data cap under its Music Freedom initiative.
If you aren't on T-Mobile's services, you should know how much data Spotify is eating up before you turn on a playlist that lasts for hours or try to stream your favorite podcast on a long road trip.
How much data does Spotify use?
Data used from Spotify depends on the quality you are streaming from. Below is a general breakdown of how much data you're using:
Normal quality- 96 kilobits, which lets you stream 40 megabytes per hour
High quality- 160 kilobits, which lets you stream 70 megabytes per hour
Extreme quality- 302 kilobits, which lets you stream 150 megabytes per hour
Automatic quality- this option configures your streaming quality based on your connection
However, these rates aren't set-in-stone. Spotify remembers songs you previously listened to, or caches them, so you won't use as much data the next time you play them.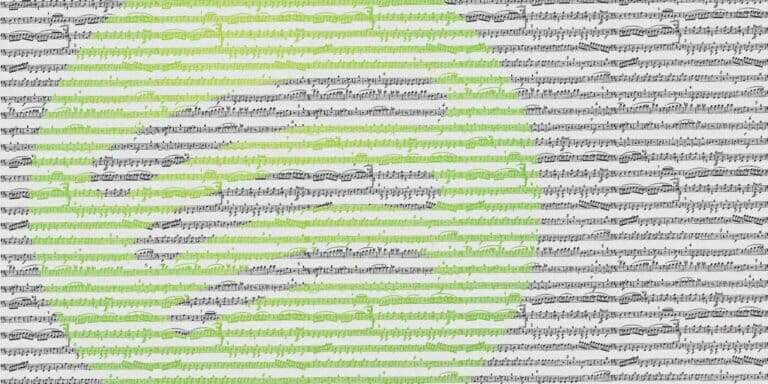 READ MORE:
How to manage your Spotify data usage
Change quality settings
1) Check your mobile data usage
You can check how much data you use by listening to Spotify; that way you can keep track of your allocated data and choose what quality to listen from. You can do this by going to your phone's Settings, then tap Mobile Data and you can see how much data is used by each app on your phone.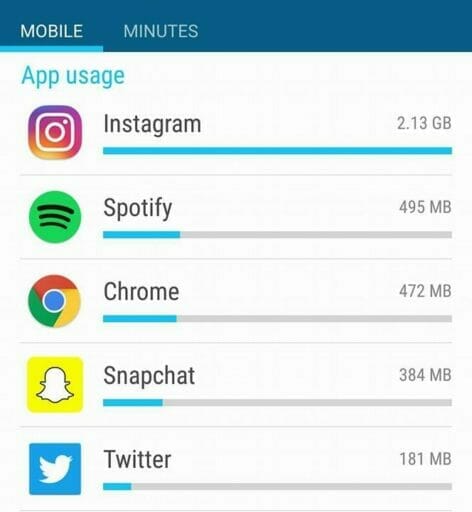 2) Open Spotify's settings
Open the Spotify app on your phone, and tap the settings wheel in the top-right corner under Your Library. Scroll down to the Music Quality section and change your streaming settings by tapping on the quality option to the right.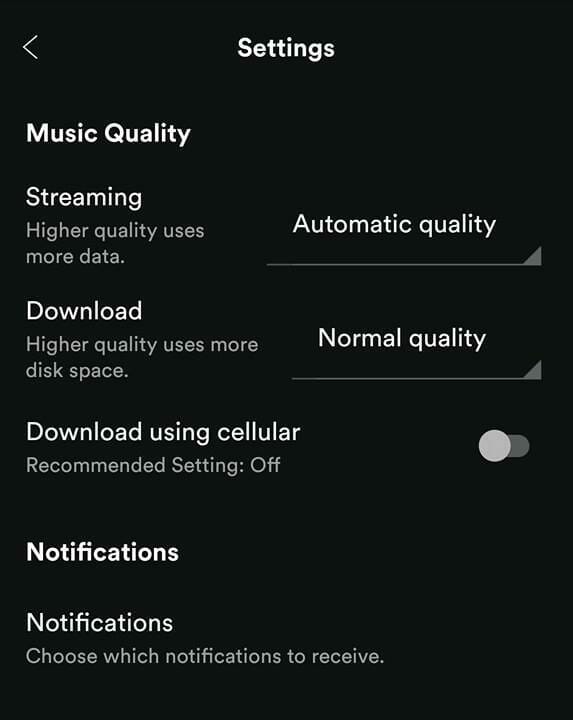 Pro tip: Streaming with automatic quality will do all the work for you. If you are on a tight plan, listening in normal quality is your best bet.
READ MORE:
3) Listen offline
Another great way to save data and still listen to all your favorite songs is by listening in Offline Mode. Premium Spotify subscribers can download selected playlists, albums, and podcasts and listen to it all without using up any data.
To save your data with Offline Mode, follow our guide on how to download Spotify songs.
Need more help? Here's everything you need to know about Spotify Premium and how to cancel it. You can also change your Spotify username and download music from Spotify.
If you're looking for something to listen to, here are the best Spotify playlists, true-crime podcasts for your inner sleuth, and the best political podcasts to keep you informed.
Editor's note: This article is regularly updated for relevance.