If you're annoyed of the random numbers claiming your identity on Spotify, we have some unfortunate news for you: Spotify doesn't allow users to change their usernames, and the music streaming service hasn't announced any plans to change that fact any time soon.
But not so fast: You can now change your display name, which effectively solves that cosmetic annoyance.
And there's another silver lining, albeit a faint one: There are a few tricks to getting around that annoying kink in the system, and they don't require a lot of effort.
If you want to change your Spotify username, here are three of the next-best options to get the job done.
How to change your Spotify username: Change your display name
Recently, the music streamer allowed users to change their display name and profile photo. Like connecting with your friends so you can track their listening habits but wish your dorky, buttoned-up Facebook profile pic showed off more of your music sensibilities for Spotify? We can help.
Open the Home icon, and then settings.
Tap on "View profile"
Tap on "Edit profile"
Tap your display name.
Upload a new profile photo here as well if you want
Tap Save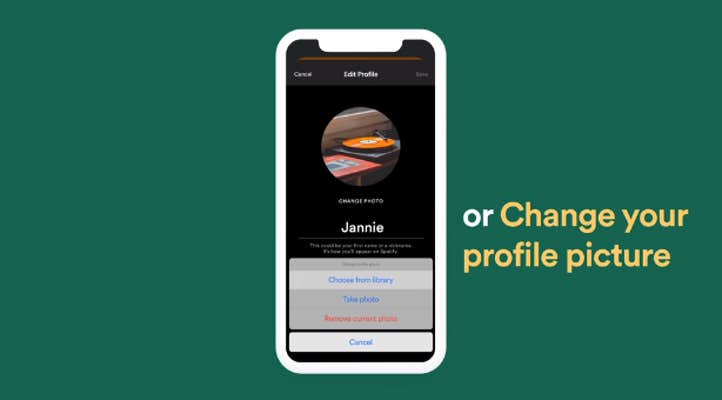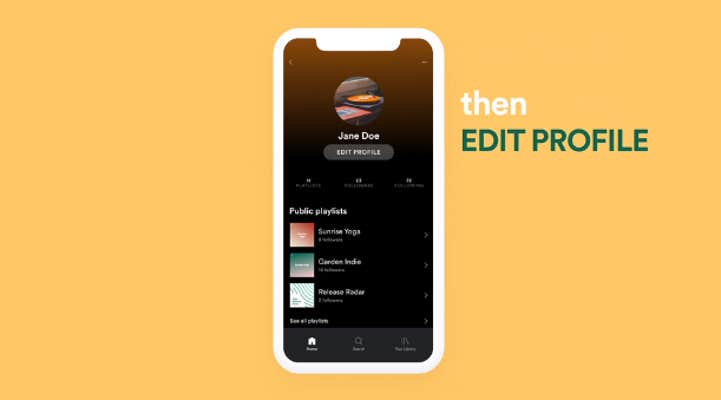 How to change your Spotify username: Connect your account to Facebook
Spotify users can connect their account to Facebook to simplify signing in, transfer their profile photo over, and connect with friends to see what they are listening to in real-time. Below is the easiest way to replace your Spotify alias with your name on Facebook, and connect the two accounts.
1) Desktop
In the top-right corner of the Spotify app on your computer, click the down arrow that will bring you to "Settings." Then find the "Facebook" section under "Social" and click the blue button that says "Connect to Facebook."
After you click the button, you will be redirected to a log-in page. Enter your Facebook details, and the accounts will merge together with your new and improved username.
2) Phone or tablet
The steps for a phone or tablet are similar to those of a computer. Open the app on your phone and go to the "Home" tab. Tap the settings wheel in the top-right corner and find "Facebook" under Social.
Once you click "Connect to Facebook," enter your log-in details and the accounts will connect.
This should go without say, but make sure you are linking to the right Facebook account. If you have someone else's Facebook open on your computer or device, Spotify will try to link to that instead of yours.
READ MORE:
How to change your Spotify username: Create a new account
If you don't want to connect your Facebook account, you can delete your current Spotify account and create a new one. So long as your playlists are saved (more on that later), what do you really have to lose?
1) Close your current account
Permenately closing the Spotify account you currently are using is the first step of the process. Make sure you cancel your subscription first if you have one, then the account will revert to "Free" and you can make the request to close.
2) Sign-up for a new account
Create a new account by signing up or re-downloading Spotify. While filling out the form you will be able to create any username you would like.
Be wise with your decision, though. Creating a third account only to have the username "TooTrill69" for a while probably isn't worth the hassle.
3) Spotify will transfer your music
Luckily, the music service offers to save your music so you don't have to start from scratch. You can request someone from Spotify to move your playlists and saved music over to your new account by filling out a contact form. An agent will reach out to you within 48 hours to complete the process, but you only have up to seven days to make the request after you close your account.
Need more help? Here's everything you need to know about Spotify Premium and how much data Spotify uses. You can also cancel your Premium subscription, and download music from Spotify.
If you're looking for something to listen to, here are the best Spotify playlists, true-crime podcasts for your inner sleuth, and the best political podcasts to keep you informed.
Editor's note: This article is regularly updated for relevance.