Sign up to receive this newsletter in your inbox.
Welcome to Streaming TV Party, which goes deep into those shows everyone's always telling you to watch. We're starting a new series: HBO's Enlightened (2011-2013). Today:
Enlightened elevator pitch
Why didn't you watch Enlightened when it aired?
How will this work?
---
Watch Enlightened With Me!
We're now in season 2 of Streaming TV Party, and I'm paralyzed with fear over committing to an entire TV show. Seven months of social distancing and unceasing anxiety has only made me pickier about what shows I watch for pleasure, especially those shows people say you have to watch. It's too late for The Sopranos. This summer, I was mostly bouncing between rewatching The Eric Andre Show and The Great British Baking Show.

Now that you've been fully briefed on The Leftovers, I'm going to pivot to another HBO series, which preceded it by a few years. I vaguely remember watching the first few episodes of Enlightened, which originally aired in 2011; I might have rented the DVD from my local video store (which is, sadly, closing after three decades). But years of reviewing streaming content (and a few other things) mostly wiped it from my memory.

Maybe you're like me. Maybe you've seen it and love it. Maybe you've never heard of it. In any case, I invite you to watch (or rewatch) along with me. I'm committing.
---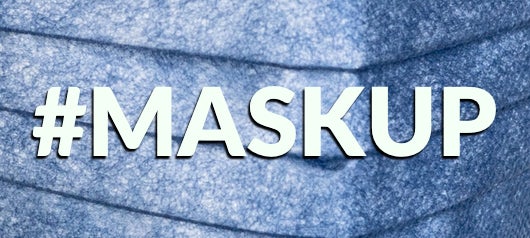 SPONSORED
If you want the safest option on the market when it comes to a face mask, pick an FDA-registered surgical mask. We can tell you exactly what goes into making one, why it's the best choice, and where to buy it.

Read More.
---
Enlightened Elevator Pitch
Enlightened was Laura Dern's first TV show before the Dernaissance gave us Twin Peaks: The Return and Big Little Lies. She plays Amy Jellicoe, "a self-destructive corporate buyer with a new perspective about the merits of self-help and inner healing," according to HBO.
The series is very much about office and corporate culture, and Amy trying to make positive change within that space, so watching it now, when so many of us work from home—or are unemployed—will be interesting. Enlightened was co-created by Mike White (who also plays Tyler, Amy's co-worker) and based on an idea from Dern, but it only lasted two seasons, from 2011-2013. That makes it an easy watch. However, revisiting Enlightened appealed to me more because nearly a decade later, it's still mentioned in Twitter threads of shows canceled too soon, or that need to be brought back.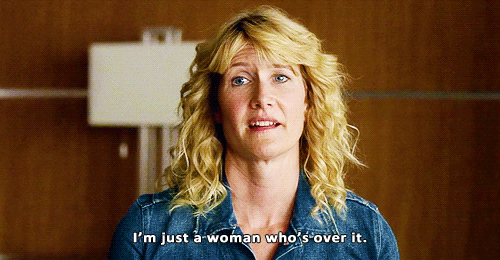 I'd also started seeing the GIF above a lot more in recent years.
---
RECOMMENDED
PEN15 returns with a clearer, more devastating vision in season 2
It's basically Halloween now. Here are all the best horror TV shows and movies coming to streaming in October.
Enola Holmes introduces a charming and witty sleuth into the game
---
Why Didn't You Watch Enlightened When It Aired?
Enlightened debuted in October 2011. The Office was the big workplace comedy. Mad Men and Breaking Bad were the big dramas. Live-tweeting TV (and spoiler discourse) hadn't yet consumed us. I honestly can't remember what I was watching in 2011. My Amazon video library tells me I purchased season 1 of The League. I don't know what was going on with me.
Enlightened also aired on Mondays, a dead zone for TV. Ratings were poor, but Dern won a Golden Globe for her role in 2012, and HBO gave it a second season, moving it to a coveted Sunday slot. When season 2 debuted in January 2013, it aired just after season 2 of Girls, which had become the show to love or hate-watch. Despite positive reviews, Enlightened was canceled in March 2013.
Speaking on a Television Critics Association panel in July 2013, Michael Lombardo, then HBO's president of programming, said that Amy's story "had come to a natural resting place." Asked in 2018 about a potential revival, White told Entertainment Weekly it could "maybe" happen but conveyed it would be difficult. The show ended just as streaming platforms pivoted to original content: Netflix's first major original series, House of Cards, debuted in February 2013; Hulu's first scripted series, Battleground, debuted in 2012. In hindsight, it's easy to see how Enlightened, cheered on by small but vocal fan campaigns, could have thrived on Netflix or Hulu. It was just a little too early.
And yet, in terms of a rewatch, Enlightened is right on time: A corrupt businessman is running the country into the ground. The wellness industry has collided with scam culture. There's been a broader discussion about workplace harassment, and many public and private reckonings have happened over the last three years. Writing about the show in December 2017, just months after stories about Harvey Weinstein, Louis C.K., and more consumed the news cycle, Rachel Syme said: "When once I looked at Amy's new-age crusades with a mixture of cringey annoyance and pity, I now look on her journey through the series with a newfound tenderness and curiosity."
---
How Will This Work?
Similar to The Leftovers newsletter, this will run like a virtual book club, with a weekly check-in.
For next Wednesday, I'll be watching the first two episodes of season 1, and from there I'll keep going at two episodes a week. These won't be recaps: This was a show beloved by TV critics, so there are plenty of those online. This will be a place for discussion and unpacking some of the bigger themes. It's also a place to ask new questions, like: Does the Laura Dern sitting challenge qualify as a form of wellness?
You can access Enlightened via HBO Max, Amazon, or iTunes.
---
What They Said Then
"What if Lucille Ball became Norma Rae?"
—Laura Dern in 2013, on how she described Amy's character to HBO
---
Today's top stories