Good vs. evil. Humanity vs. nature. Red vs. blue. Elves vs. dwarves. These conflicts, deeply embedded in our cultural consciousness, are the driving force behind a veritable glut of popular media. Whether or not they're "classic" or "cliché" depends on a lot of factors, including who you ask and how well the story is told. Netflix anime Sirius the Jaeger presents another popular conflict: vampires vs. werewolves. It also begs the same question: Is this new incarnation of an old story classic or cliché?
Sirius the Jaeger
RELEASE DATE:
12/21/2018
DIRECTOR:
Masahiro Ando
STREAMING:
Netflix
A teenage werewolf seeks revenge on the vampires who destroyed his home and murdered his clan.
Teenage werewolf Yuliy hunts vampires for revenge. Ten years ago, when he was just a puppy, he watched as vampires destroyed his home Dogville and murdered his clan in search of the Ark of Sirius, a mysterious artifact that has been passed down through generations in his village. Along with a team of fellow hunters called Jaegers, Yuliy comes to Japan under the guise of working for a shipping company in pursuit of a powerful group of vampires.
For a series using such familiar concepts, "classic" status can be hard to achieve. It has to use these tropes to do something new or interesting, or make some sort of grand thematic statement. Otherwise, it risks dipping into "cliché." Sirius the Jaeger aims to use its supernatural imagery to examine xenophobia and the "other" in 1930s Japan, but falls short and ends up in the space between classic and cliché known as "silly, kind of shallow fun."
Sirius the Jaeger takes itself the perfect amount of seriously for a series like this to work. It's not an all-out goof on the concept, but it does have little touches here and there to show that it doesn't consider itself a Serious Drama. The vampire clan the Jaegers hunt is delightfully extra, making grand speeches about shaping the world to suit them and wearing fancy black clothes with lots of red ruffles. The Jaegers themselves have great ensemble cast chemistry, joking and having fun with one another as they fight monsters.
The only one who doesn't seem to realize he isn't in a Serious Drama is Yuliy himself. The young werewolf spends a lot of time staring pensively out windows and murmuring to himself about flower gardens rotting at the roots from too much fertilizer. He isn't here to have fun; he's here to kill vampires and get revenge, riddled with angst over his older brother, Mikhail, who is now both a werewolf and a vampire. Yuliy is 17, pretty, and doesn't value his own life, much to the chagrin of both his teammates and the young woman Ryoko, a trained sword fighter who's totally infatuated with him.
But he does have a cool weapon: a staff that separates into three sections and has retractable blades on the end. If the you ever start to feel bored while watching Yuliy mope about, Sirius the Jaeger still has you covered, because an action scene is almost guaranteed to be right around the corner. Director Masahiro Ando and PA Works (the anime studio behind the animated cutscenes in Professor Layton) serve up fluid animation, creative choreography, and tons of energy in the fight scenes that dominate most episodes. The action and the plot work beautifully in conjunction: The story gives just enough context to keep viewers invested and paying attention throughout the action, while the action adds necessary momentum to keep the plot from getting dull.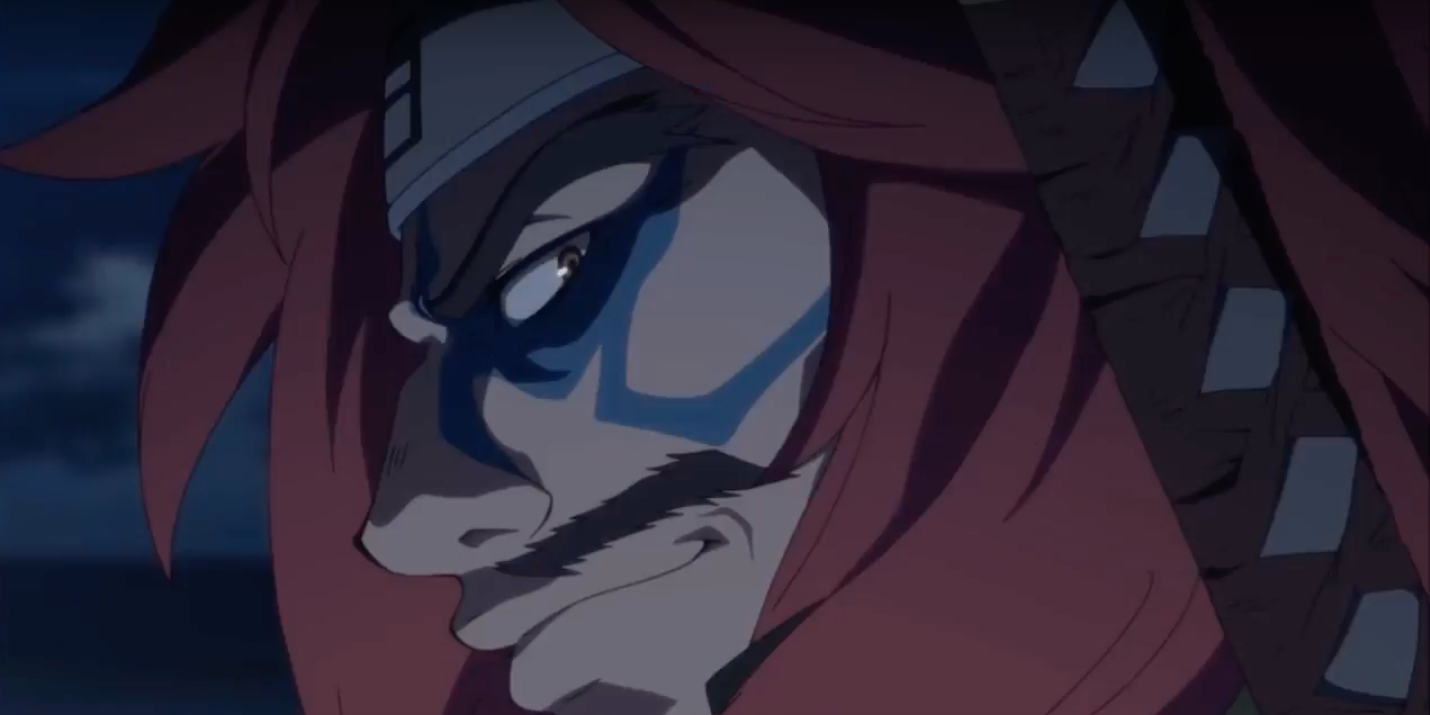 Things drop off in the latter part of the show, when Yuliy breaks away from the Jaegers in order to pursue the Ark on his own. Without the joyful ensemble chemistry of the rest of the cast to lighten the mood, the script relies heavily on the audience being invested in the conflict between Yuliy and Mikail to keep things moving forward. Unfortunately, the writing between the two of them just isn't that good. Yuliy and his quest for revenge are always more of a vessel to keep the plot moving forward, and the Ark is little more than a MacGuffin. Mikhail is a bit more complex and interesting, torn between his love for his brother and desire to keep the Ark safe, and his bondage to his vampire master. Even then, though, the reluctant vampire is far from a new character type.
I wouldn't dismiss Sirius the Jaeger as a mere cliché "vampires vs. werewolves" story, but it's certainly not a classic either. Its strong action direction, competent character writing, and distinct point of view give it the forward motion it needs to keep viewers hooked. But even if it had been available for the anime community to watch and discuss week to week, most people probably would have forgotten it almost immediately after the season ended. Still, I don't regret watching it, and that's a step up from most Netflix-licensed series.
Still not sure what to watch tonight? Here are our guides for the absolute best movies on Netflix, must-see Netflix original series, documentaries, docuseries, and movies.
Need more ideas? Here are our Netflix guides for the best war movies, documentaries, anime, indie flicks, true crime, food shows, gangster movies, Westerns, and movies based on true stories streaming right now. There are also sad movies guaranteed to make you cry, weird movies to melt your brain, and standup specials when you really need to laugh. Or check out Flixable, a search engine for Netflix.