What are the best comics on Comixology? It's a tricky question because seemingly every comic is on Comixology. Fortunately, we're here to sort the wheat from the chaff.
Comixology sells digital versions of every ongoing comic from major publishers like Marvel, DC, Image, and Archie Comics. You can also find graphic novels from traditional publishers (for instance, Raina Telgemeier's smash-hit children's books like The Babysitter's Club and Smile), and Comixology has a growing library of manga titles (although if you're seriously into Japanese media, you're better off with Crunchyroll).
The site updates regularly with new releases and bestseller lists, and it allows you to search by genre and publisher. However, for newbies, it's kind of like being dropped into the middle of Amazon.com and told, "You can read any book ever! Pick one!" To solve that problem, we've put together this guide to the best comics on Comixology, from iconic titles to niche favorites.
The best comics on Comixology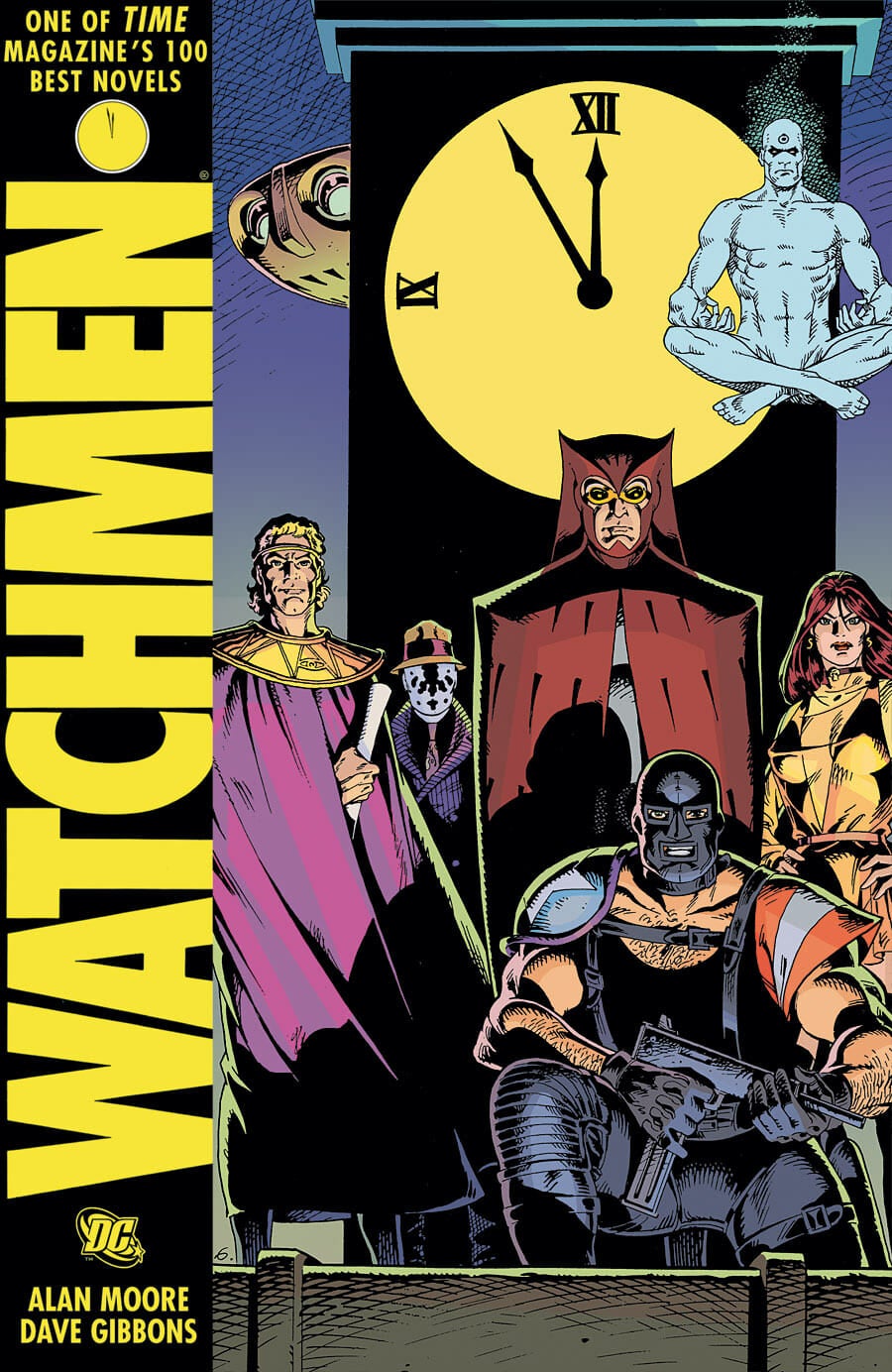 The best classic comics on Comixology
Comixology includes the entire run of Sandman and Watchmen, perhaps the most widely recommended genre titles in American comics. However, you won't find Art Spiegelman's acclaimed graphic novel Maus or anything by Alison Bechdel. You also won't find Persepolis, but you can read the anthropomorphic animal detective book Blacksad. You can immerse yourself in Grant Morrison's 1990s counterculture series The Invisibles, and check out The Incal by Alejandro Jodorowsky and the unforgettably influential artist Moebius.
As a rule, publishers like Marvel and DC are motivated to digitize popular vintage titles, while independent creators who publish literary work like Maus or Fun Home often keep their work in hardback format. Comixology is a goldmine if you want an efficient way to dig into classic superhero and sci-fi/fantasy titles or find cheap deals on recent hits.
The best superhero comics on Comixology
Without exaggeration, you can find every famous Marvel or DC title on Comixology. The only gaps in the catalog are more obscure vintage titles that haven't been digitized yet, but it's easy to find iconic moments like Action Comics #1 (Superman's first appearance) or The Killing Joke (Alan Moore's genre-changing book about Batman and the Joker, whose movie adaptation you should absolutely avoid).
You can catch up with famous crossover events like DC's Crisis on Infinite Earths or Marvel's Civil War, although just to be warned, crossover events aren't always… good. You're better off with single volumes that earned popular acclaim, like the classic X-Men books Days of Future Past or God Loves, Man Kills.
To run quickly through some popular superheroes, try: Gail Simone and Amanda Deibert's Wonder Woman Vol. 1; The Dark Knight Returns (Batman); What's So Funny About Truth, Justice and the American Way? (Superman); the new Black Panther by Ta-Nehisi Coates and Brian Stelfreeze; Captain Marvel and Ms. Marvel (two recent smash-hits with female protagonists); Gotham Central; the 2012-2015 Hawkeye (if you enjoy downbeat misery); and The Unbeatable Squirrel Girl (if you're into comedy). If you want to get more specific, we already have individual reading lists for Luke Cage, Black Panther, Jessica Jones, Deadpool, and The Defenders.
READ MORE:
The best sci-fi comics on Comixology
Just in case you miss the constant presence of Saga on the Comixology homepage… you should read Saga. It's one of the most popular comics of the 2010s: an epic space opera full of unique characters, gorgeous art, imaginative worldbuilding, and unexpected twists.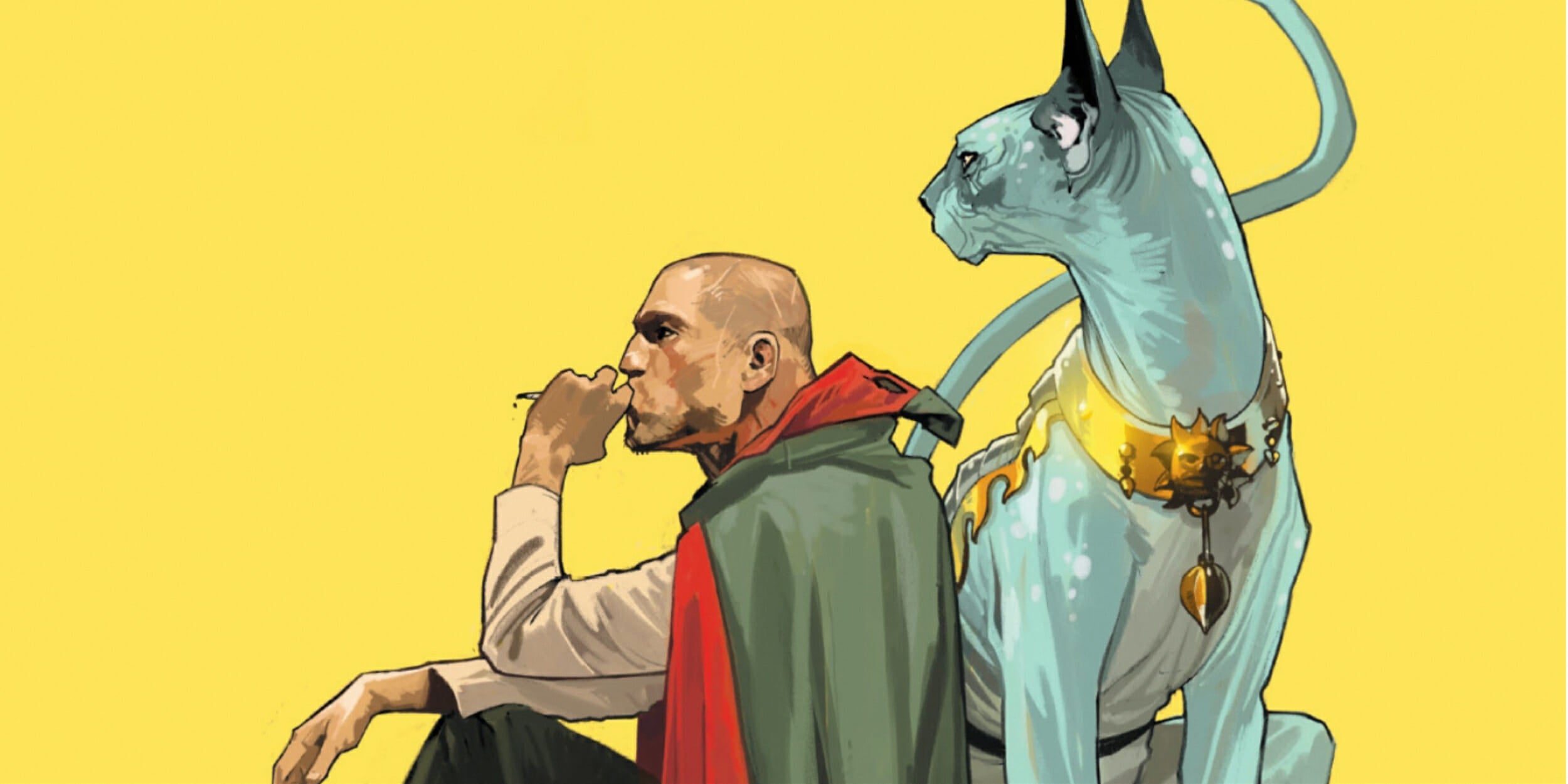 We're big fans of the new Star Wars comics, with Poe Dameron as a particular highlight. Feminist dystopia Bitch Planet is brilliant, Paper Girls is highly recommended if you like Stranger Things, and Transmetropolitan is great for fans of cyberpunk and Hunter S. Thompson. You should try basically anything by Moebius, whose art will blow your mind. The French series Valerian and Laureline (recently adapted into the movie Valerian) is considered a classic and definitely had an influence on Star Wars. If you're looking for something a little weirder, Mirror and Multiple Warheads both straddle the line between sci-fi and fantasy, taking place in futuristic landscapes with an ensemble cast of humans and alien/animal characters.
P.S. Akira isn't available on Comixology.
The best fantasy comics on Comixology
Sandman, obviously. The Walking Dead, naturally. The Wicked and the Divine is an ongoing bestseller about superpowered rock stars as reincarnated gods, combining a David Bowie-esque eye for character design with some infamously shocking plot twists. And a little further off the beaten path, we highly recommend Finder. This distant-future series began in 1996 (Vol. 1 is astoundingly cheap for a 500-page digital tome) and is still going strong, telling a politically and emotionally complex story with a diverse cast, moving between futuristic enclosed cities and the world outside.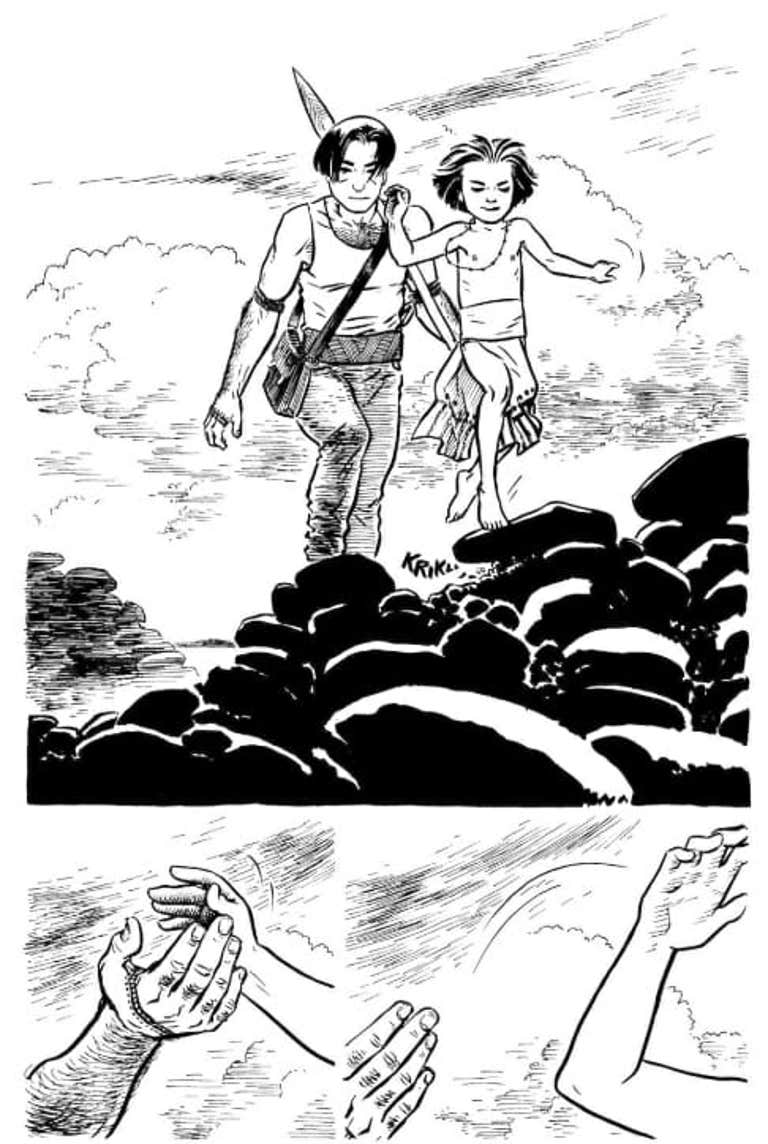 If you're a fan of Avatar: The Last Airbender or The Legend of Korra, their sequel comics are great. Nimona is another popular choice for young and old readers alike: an award-winning book that launched its creator's career online, combining fantasy pastiche tropes with a millennial sense of humor. As for the classics, you can dig into the back-catalog for Conan the Barbarian and Red Sonja, and read the entire run of the adult fairytale series Fables. If you're into the horror side of fantasy, vintage Hellblazer and Alan Moore's Swamp Thing are both excellent.
READ MORE:
The best romance comics on Comixology
Romance is a female-dominated genre in a male-dominated industry, and as such, it doesn't always get the respect it deserves. The end result is that unlike the superhero genre. There's no definitive "best of" list of classics from the mid-20th-century heyday of romance comics.
In terms of recent titles, the Fresh Romance anthology was an immediate hit and is very queer-friendly. The coming-of-age autobiography Blankets is a popular choice if you prefer realism. And if you're into stereotypically cheesy romance novels, Harlequin has its own imprint of manga-influenced comics.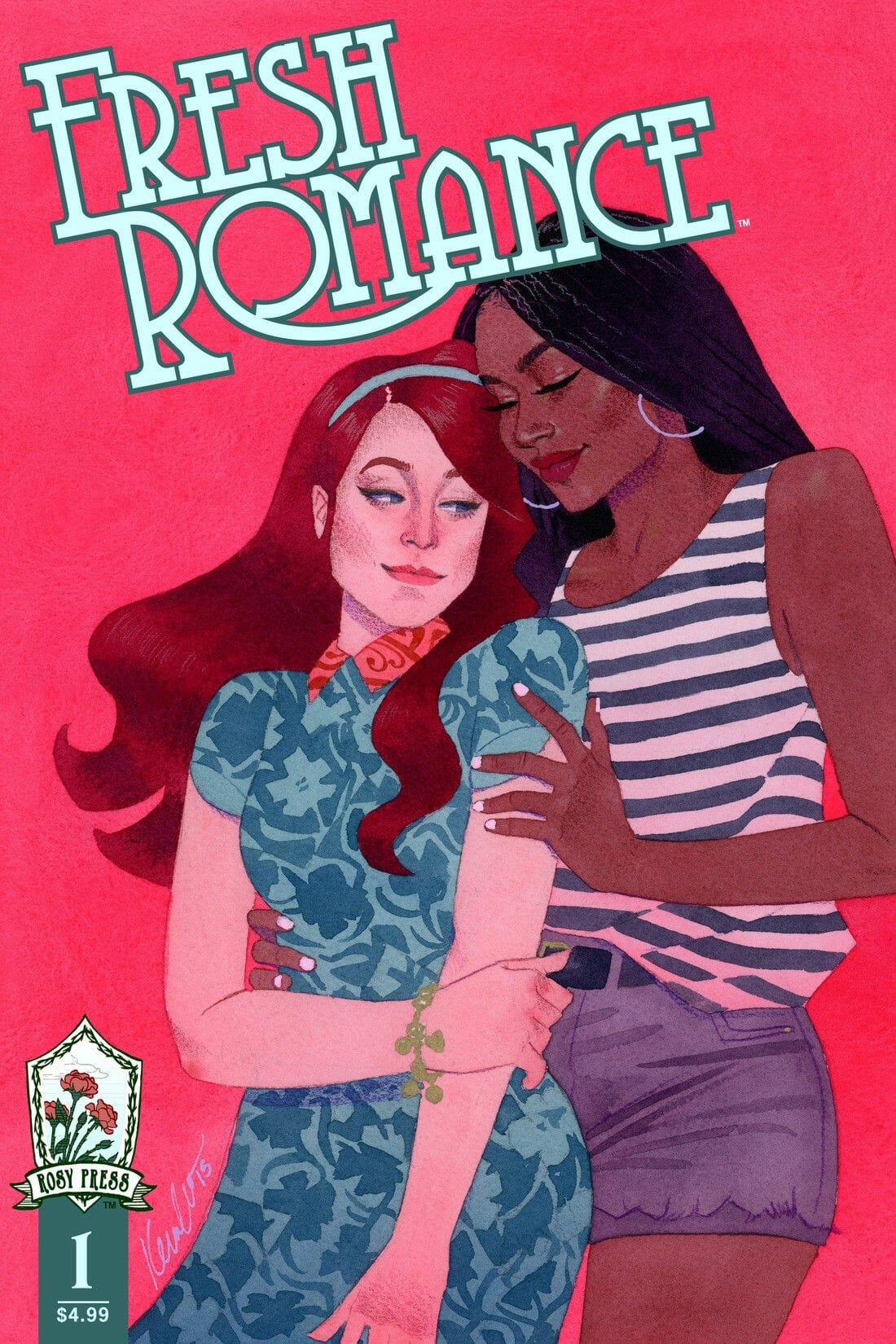 Sex Criminals has a cult following, starring a couple who discover they can stop time when they orgasm. It's adult-rated without being pornographic—unlike the explicit Letters for Lucardo, a gay vampire romance with a twist on your usual vampire/human age gap. The vampire is your typical seductive aristocrat, while his human boyfriend is a 60-something man, who is, by immortal standards, still very "young."
Archie Comics remains the champion of teen drama/romcom antics, and while we admit we're not experts on Archie's extensive catalog, the recent Archie reboot is very good. Jem and the Holograms is a similarly fun mix of romance and teen hijinks, focusing on a girl band with wonderfully colorful fashion sense. For superhero romance, you should probably consult a Superman expert for the best Lois/Clark volumes, but we can wholeheartedly recommend the recent Apollo and Midnighter, an action-heavy miniseries about DC's most famous gay superhero couple.
The Daily Dot may receive a payment in connection with purchases of products or services featured in this article. Click here to learn more.