Facebook announced on Thursday it will begin rolling out a new tool to help its users spot fake news in the wake of revelations that the social media platform was exploited by Russia in an attempt to influence last year's presidential election.
The new tool will allow Facebook users to click a button on articles to learn "context" about the publisher–which the company hopes will help readers determine whether the news is from a credible outlet.
The button will launch a pop-up that will tell the reader information from the publisher's Wikipedia entry, a button to follow the page, and trending or related articles about the topic in the article. It will also let users know if there is no information available about the publisher "which can also be helpful context," Facebook wrote in a blog post on Thursday.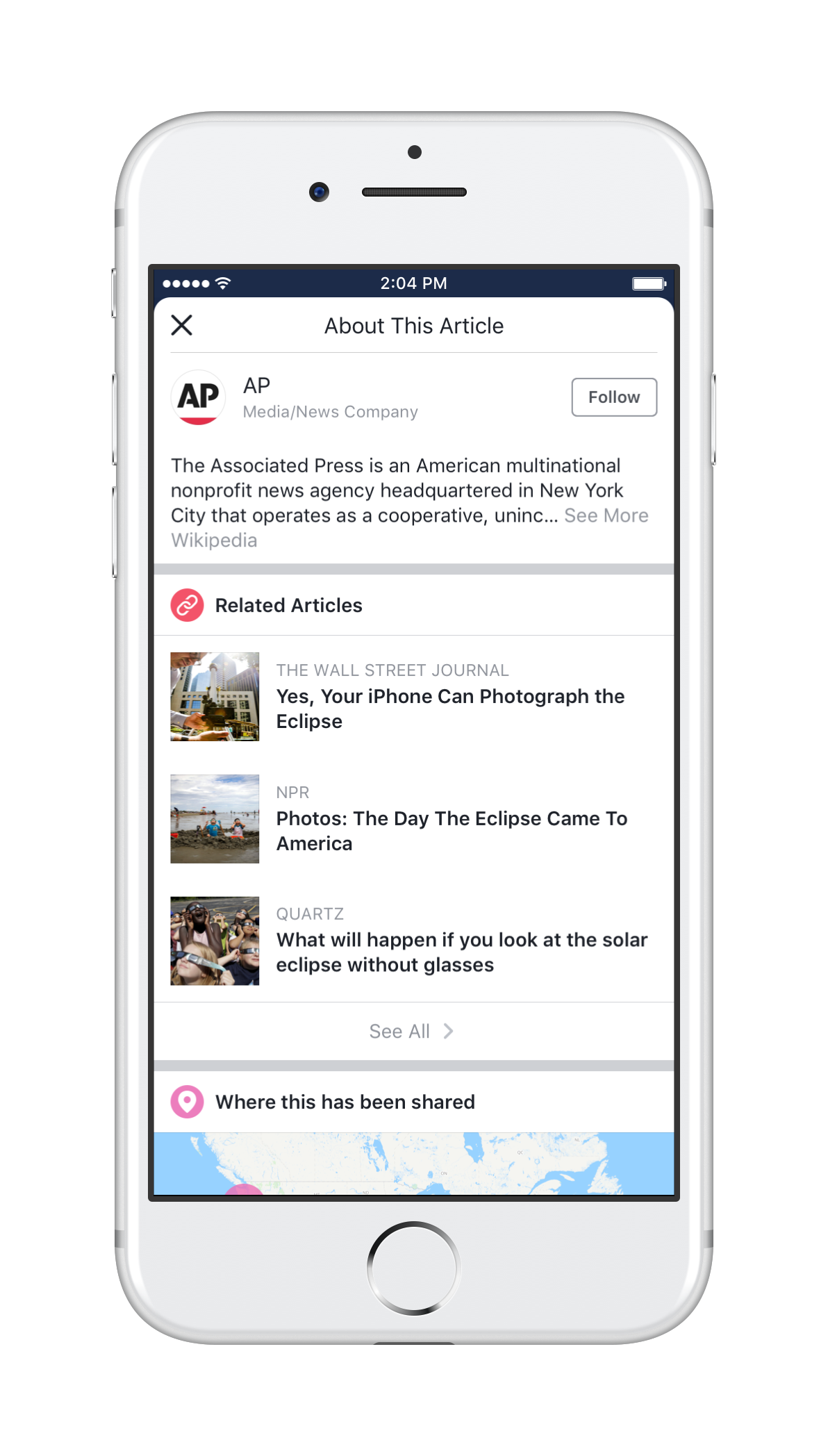 "Helping people access this important contextual information can help them evaluate if articles are from a publisher they trust, and if the story itself is credible," the company wrote.
A Facebook spokesperson told the Daily Dot in an email that the new tool is a "test" and will appear on "any link shared in News Feed that is an article." The representative said the company had "nothing to share" when asked whether the company had looked into how intuitive clicking on the new tool will be for users
The social media giant has been scrutinized since the 2016 election for the spread of fake news and lack of clarity about the validity of articles shared on the social network.
In August, the company announced it would block pages that "repeatedly share stories marked as false" from advertising on the platform. Third-party fact-checking sources are used to determine whether stories are fake.
Last month, Facebook came under fire after it reported that it sold $100,000 worth of ads to a Russian company known to push propaganda and fake news during the 2016 election.
The more than 3,000 ads, which were purchased between June 2015 and May 2017, were handed over to Congress earlier this week and will be examined as part of its sprawling probe into Russian interference in the 2016 election.
On Nov. 1, representatives from Facebook and Twitter will testify in an open hearing before the Senate Intelligence Committee to answer lawmakers' questions regarding Russian activity on the social networks. Google has also been invited to testify but has yet to confirm its involvement.
Update 9:44am CT, Oct. 5: Added comment from a Facebook spokesperson.