For anyone who watched Facebook CEO Mark Zuckerberg's speech on freedom of expression Thursday, one thing was glaringly clear: Facebook users love the Zuck. At least that's what you'd assume based on the comments flooding in during his live stream.
Zuckerberg's address, in which he extolled the virtues of free expression, appeared to be met with nothing but positive reactions as the Facebook founder spoke at Georgetown University.
"Thanks Mark Zuckerberg for bringing the world together," one commenter said.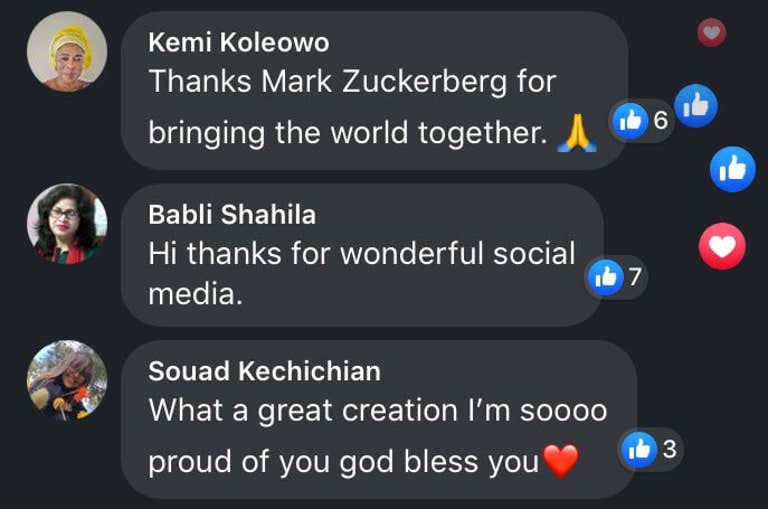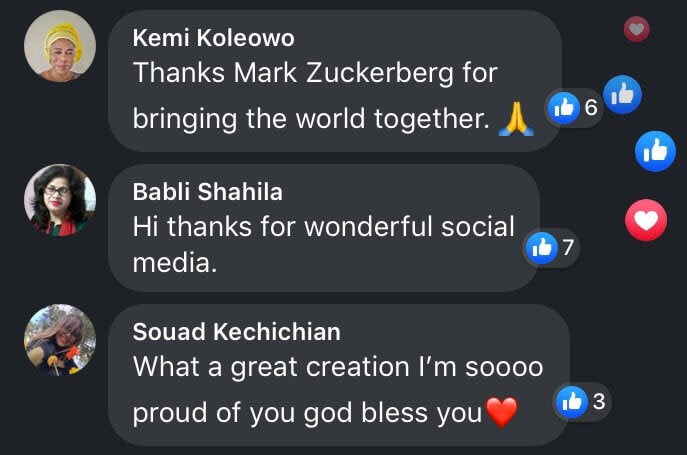 Throughout the roughly 30 minute speech, the comments remained almost entirely the same. The billionaire Facebook founder was called everything from "brave" to "inspirational" as heart emojis bombarded the screen.
"Thank you Mark for bringing Facebook to the world," another commenter said.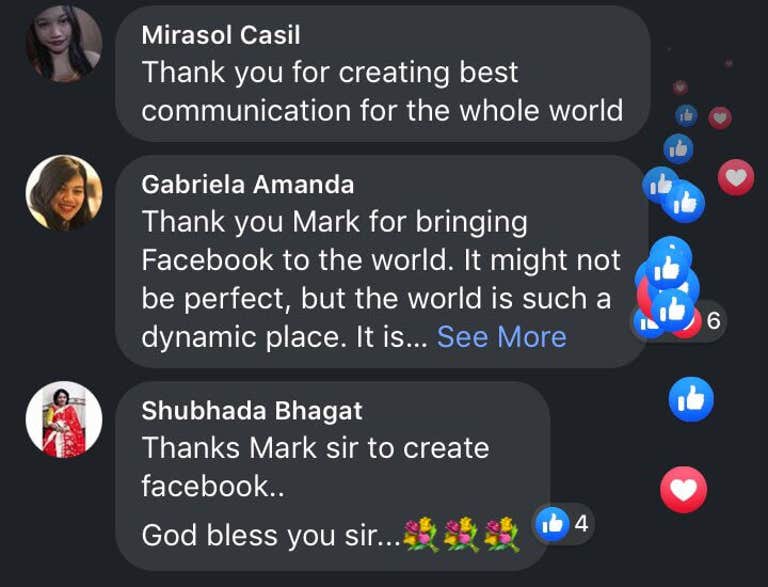 But as Zuckerberg offered his "unfiltered" views on the state of free speech in the digital era, questions arose as to whether negative comments were in fact being filtered.
Was Facebook limiting free expression on their CEO's free expression speech or are Zuckerberg's friends and followers overwhelmingly supportive on his platform?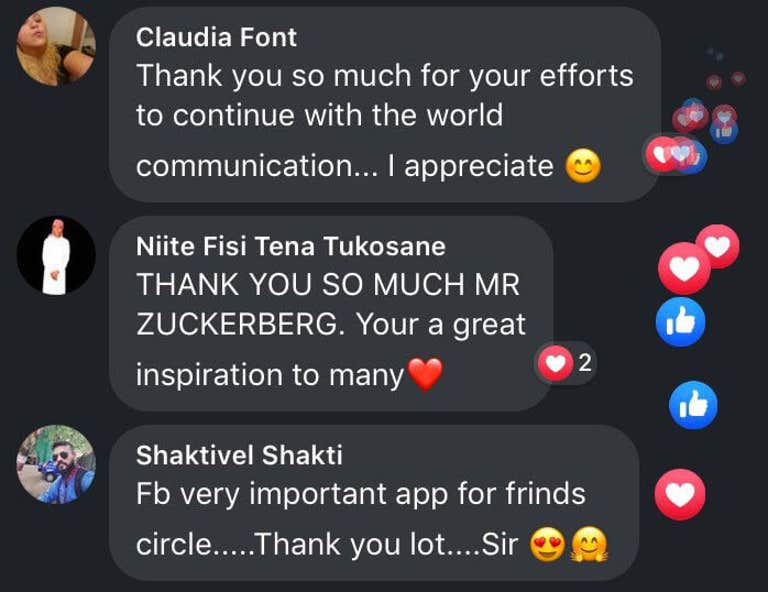 The Daily Dot reached out to Facebook to see if the comment section under Zuckerberg's live stream was being moderated in any way.
A Facebook spokesperson denied that it was, simply stating: "We are not moderating comments."
The Daily Dot further asked if all the profiles weighing in on Zuckerberg's speech were authentic or if bots were prevalent in the chat as well, but did not receive a response by press time.
Zuckerberg's speech comes as Facebook finds itself embroiled in yet another controversy over its role in moderating inaccurate information as the 2020 election draws near.
Facebook recently declined requests from former Vice President Joe Biden to remove an ad from President Donald Trump that accused him of engaging in corrupt dealings with Ukraine.
READ MORE: