Bitcoin prices plummeted earlier this week as news broke that the U.S. Commodity Futures Trading Commission (CFTC) had subpoenaed a cryptocurrency and company called Tether, as well as the popular cryptocurrency exchange Bitfinex. The CFTC's apparent investigation (which was actually issued Dec. 6) renewed fears that had been swirling in the cryptocurrency world for months that parent company Tether Limited may not hold the cash reserves it claims.
A subpoena for Tether is a pretty bad look for a company initially called a "stablecoin" and designed to minimize market volatility. While a spokesperson from Tether labeled the summons as a "routine legal process," it's possible these allegations are just the tip of a crypto-controversy iceberg that could have vast ramifications for the future of blockchain technology.
Tether's crash could indeed lead to a downturn for many cryptocurrencies and exchanges, due to the centralized role it plays in the market. People are freaking out. One New Zealand paper ran the headline, "A true bloodbath': The time bomb that may bring down bitcoins." So is Tether's investigation just fodder for FUD (fear, uncertainty and doubt) in the digital space? Or is it actually a threat to investors with holdings in mainstream and altcoins?
Here's everything you need to know about Tether.
What is Tether?
Tether's original hook was that it claimed that each unit, or USDT, was backed by one real-life U.S. dollar held in reserve by its parent company, Tether Limited. This price-matching hoped to take the price-stability of fiat currency and mix it with the cryptographic technology of the blockchain to make a "stablecoin." Tether also used tethering to U.S. currency as a means of circumventing regulation and government oversight. (Well, until it got subpoenaed by the U.S. government.)
Tether Limited was founded in 2015, by a somewhat mysterious Dutch-expat living in Hong Kong, Jan Ludovicus van der Velde, who also owns Bitfinex. The coin was first issued under the name Realcoin. (Should the allegations of Tether be true, the irony of it formerly named "Realcoin" are not lost here.) According to its site, Tether Limited is based in the U.S. Virgin Islands, incorporated in Hong Kong, with offices in the United States. Also, Tether's coins are often referred to as "tokens," which, if you were keeping your life savings in Tether, is a bit of a red flag.
When Tether reached its peak, many traders were using the USDT as a substitute for U.S. dollars. Because crypto-to-crypto transactions are currently way easier and faster than crypto-to-fiat transfers, people were using them as stable substitutes for real dollars. In theory, traders should be able to sell their USDT back to Tether for $1. This conversion caused many cryptocurrency exchanges to rely on Tether to support their transactions. (If Aesop was alive, he'd write a fable about the foolishness in substituting real dollars for a cryptocurrency IOU when daytrading, but I'm not here to scold.)

The problem with Tether
Transparency has always been a pillar of the decentralized cryptocurrency manifesto. So, it shouldn't have been a problem when people on the internet (redditors and Twitter users mostly) started to ask for literal receipts proving that for every $1 on the market, one Tether existed. In November, the New York Times wrote, "One persistent online critic, going by the screen name Bitfinex'ed, has written several very detailed essays on Medium arguing that Bitfinex appears to be creating Tether coins out of thin air and then using them to buy Bitcoin and push the price up."
One easy way to prove Tether's reserves would have been by providing proof through an internal audit. Tether Limited initially agreed to do so with the help from accounting firm Friedman, LLP. A September 2017 document, posted on the company's site, claimed holdings of ~$443 million to match the Coinmarketcap ~$420 million valuation of Tether tokens that day. However, information about where that money was held, or with what banks, is missing in the document, along with the names of account holders. On Jan. 29, 2018, Tether announced that it was cutting ties with Friedman.
Skeptics have also pointed out that, since the September document, the number of Tether tokens in circulation has increased five-fold and Tether has released over 850 million tethers in January alone. These figures, and the fact that USDT releases curiously correspond with dips in Bitcoin, was highlighted in an anonymous document published last week dragging the company.  
READ MORE:
If the Tether allegations are true
If Tether fails to produce receipts, it means that Tether can print any arbitrary amount of money because it doesn't play by the rules other cryptos have built into their code to prevent artificial inflation. If the rumors about timing USDT releases to coincide with dips in Bitcoin are true, then it means that the company was using its new (fake) currency to purchase Bitcoin and pump up the price of BTC. Tether has also been used to stabilize some crypto exchanges. If it goes down, those exchanges will go down too, and so will billions of dollars of investments in the cryptoworld, which could shake public confidence in cryptocurrency.
Tether, of course, denies these allegations completely and calls the claims "uninformed and baseless." A spokesperson told Business Insider earlier this week: "Given the excruciatingly detailed procedures Friedman was undertaking for the relatively simple balance sheet of Tether, it became clear that an audit would be unattainable in a reasonable time frame. As Tether is the first company in the space to undergo this process and pursue this level of transparency, there is no precedent set to guide the process nor any benchmark against which to measure its success. We remain committed to the process and, as we've consistently done, we will continue to provide material updates at the appropriate times."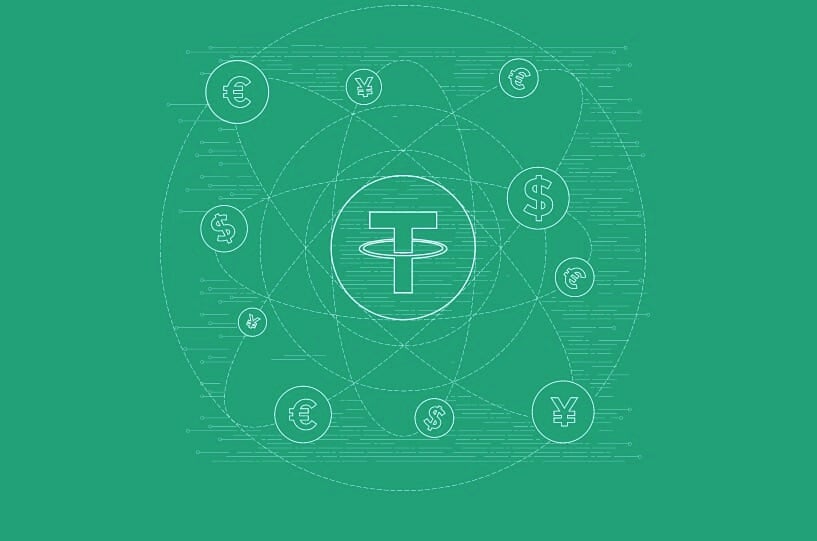 What's next for Tether?
It's still too early to tell, but either way, this is a benchmark moment in the cryptocurrency world. If Tether survives their audit, it will be a historic first that many cryptocurrencies will likely endure in the future, as digital currency tries to fit IRL. If it doesn't, a valuable lesson will be learned by investors, hobbyists, and people who have built their career on the future of digital currency.
Either way, let's hope the public confidence isn't shaken. In a downturn, it's the last thing cryptocurrencies needs right now.