Twitter on Wednesday momentarily halted verified users from tweeting amid an ongoing bitcoin scam.
Several people reported that they had noticed verified users being unable to directly tweet, but were still able to retweet.
The halt came as a number of high profile accounts like Elon Musk, Barack Obama, Joe Biden, Bill Gates, Apple, and Uber were wrapped up in a large-scale Bitcoin scam.
Those accounts tweeted a message that said they would double an amount of bitcoin sent to a specific address.
The Daily Dot tested whether a verified account was able to tweet around 5:20pm CT on Thursday and was unable to post. An unverified user was able to tweet. It appeared verified accounts to could tweet again around 5:40 pm CT.
When attempting to post, Twitter sent a message: "Something went wrong, but don't fret—let's give it another shot."
Another pop-up came up that read:
"This request looks like it might be automated. To protect our users from spam and other malicious activity, we can't complete this action right now. Please try again later."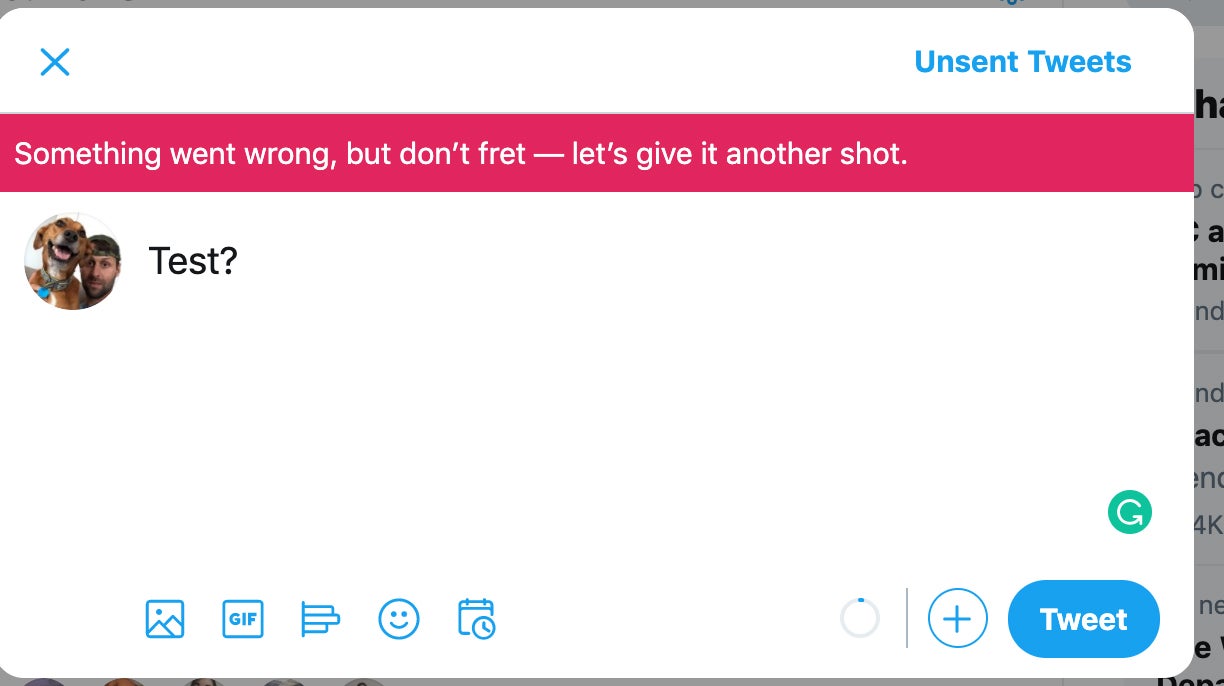 Twitter did momentarily descend into chaos as unverified accounts rose up.
Twitter told the Daily Dot that: "Accounts may be unable to Tweet or reset their passwords while we review and address this incident. We'll continue to share updates."
READ MORE: