Sign up to receive the best of the internet straight to your inbox.
Welcome to the 'Tech Tuesday' edition of the Internet Insider, where we dissect the tech and politics news unfolding online. Today:
Net neutrality had a busy week
Minneapolis bans police, government use of facial recognition
Ted Cruz's mullet-fade sets the internet on fire
---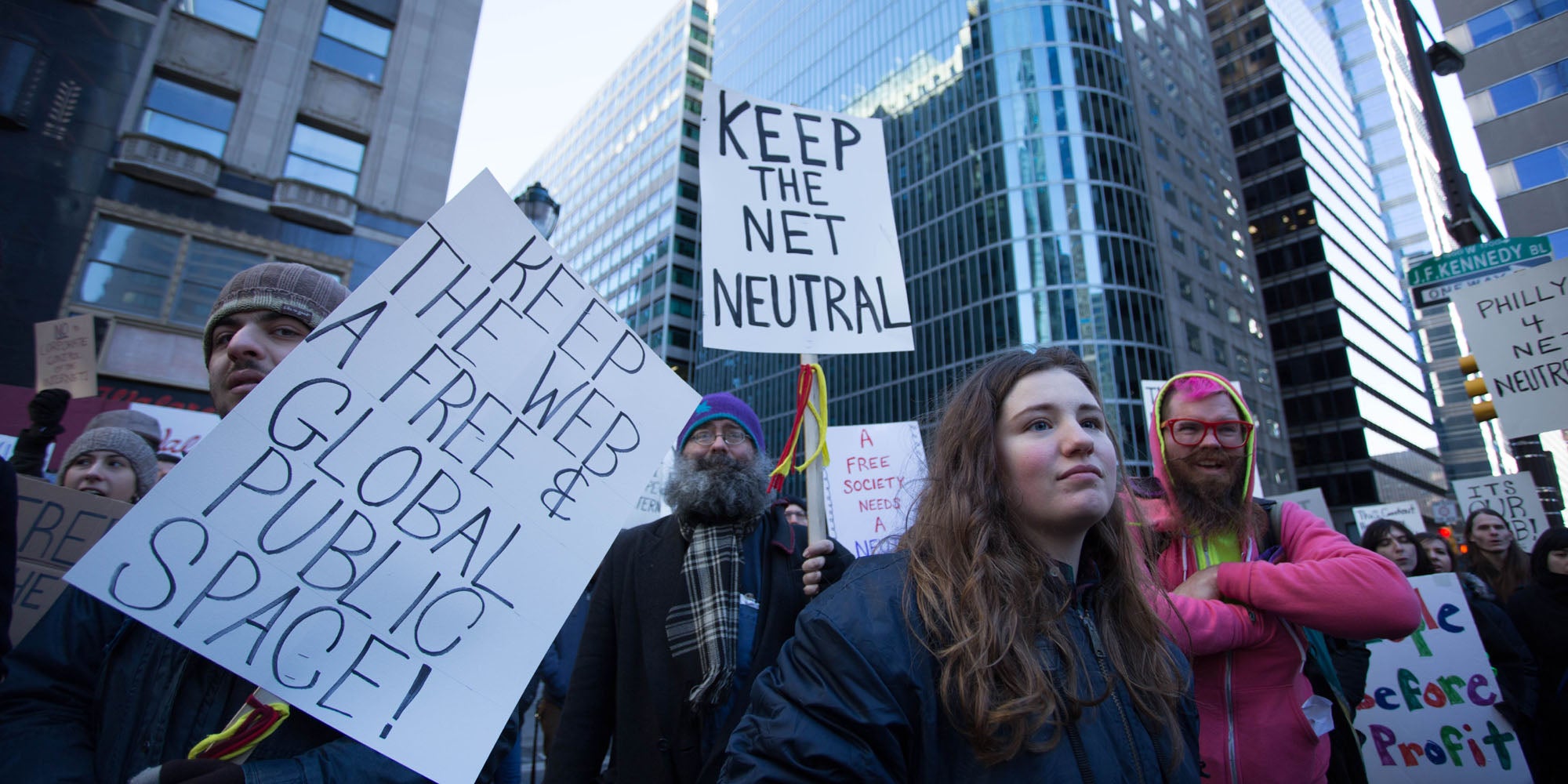 BREAK THE INTERNET
Net neutrality had a busy week
For those hoping net neutrality rules get restored, the last week has been a promising one.
First, the Department of Justice withdrew from a lawsuit it brought against California regarding its state-level net neutrality rule during the Trump administration. Then, a duo of powerful Democrats in Congress expressed a desire for the rules to come back under the Biden administration.
Net neutrality coming back in some form has long been expected with Biden winning the 2020 election, and those hopes were only bolstered after Democrats took control of both chambers of Congress. 
DOJ drops lawsuit against California 'gold standard' law
The Department of Justice told a California federal court that it was withdrawing from a lawsuit challenging the state's "gold standard" net neutrality law brought forth under President Donald Trump's administration.
The lawsuit had a number of twists and turns, including a halt from both sides to let a federal legal battle play out challenging the Federal Communications Commission's (FCC) repeal of net neutrality.
California's net neutrality law was passed in 2018 and was hailed by tech advocates as a "gold standard" for other states to follow because it went beyond what the FCC's 2015 Open Internet Order, which established net neutrality rules, did.
After passing, the law was nearly immediately hit with a lawsuit from Trump's Department of Justice and was later joined by groups representing telecom companies. The suit brought by the telecom groups is still pending. 
After restarting its attempt to derail the law last summer, now Biden's DOJ won't stand in the way of California enforcing its net neutrality protections. 
Meanwhile, Democrats signal support for restoration
Besides the court case, two notable Democrats were vocal in supporting net neutrality restoration, but both of them weren't sure how exactly it would play out.
Both Sen. Ed Markey (D-Mass.) and Rep. Frank Pallone Jr. (D-N.J.), the chair of the powerful House Energy and Commerce Committee, spoke about restoring net neutrality at the INCOMPAS Policy Summit. 
Markey said that net neutrality "has to be at the top of our agenda" and said he hopes the rules are restored "quickly." He seemed unsure how that may happen, however, noting that the FCC could restore net neutrality or Congress could try and pass a law. 
Pallone echoed Markey the next day at the summit, saying that Democrats "definitely" wanted to bring back the rules.
"We want to bring back net neutrality," Pallone said. "We'll see if it's going to be done through the FCC or through legislation. But we definitely want to bring that back."
Why it matters
While the two lawmakers were short on specifics, it's clear that there is momentum growing for net neutrality to make a comeback under Democratic control in Washington, D.C. 
All of this also comes on the heels of Biden facing pressure to fill out the FCC so it can have a Democratic majority. With that majority it would be able to act on agenda items that would have party-line votes—like restoring net neutrality. 
By Andrew Wyrich, deputy tech editor
---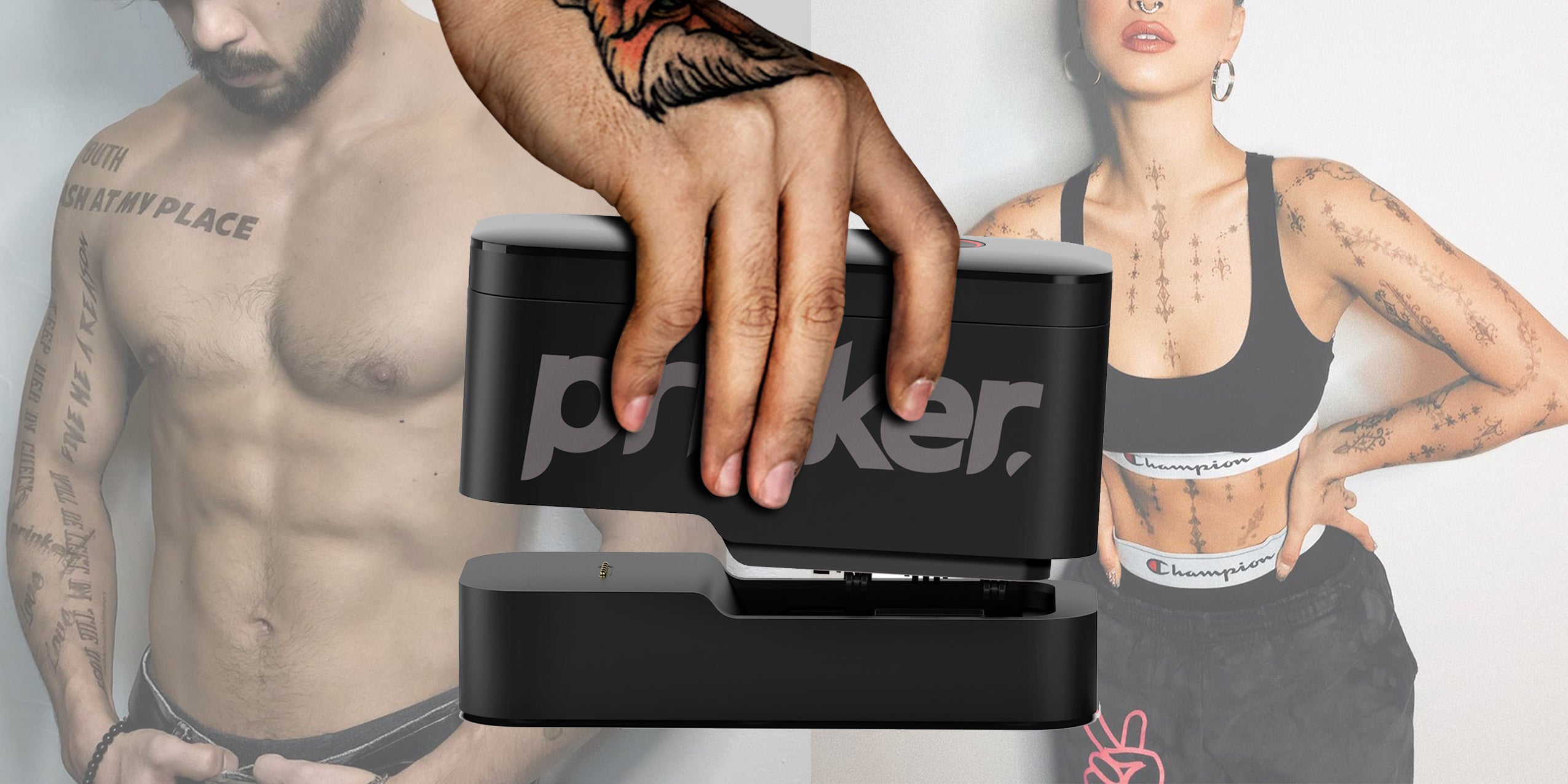 SPONSORED
Prinker tattoo printer makes quick and painless art on your body
Tattoos are fun, don't get me wrong. But I would much rather cover my body with whatever meme that strikes my fancy that day. Owning a tattoo printer means I (and you!) can do that. Just upload a design add ink, and bam: You're tattooed. Now I can put Baby Yoda's face on my butt without an ounce of regret.
---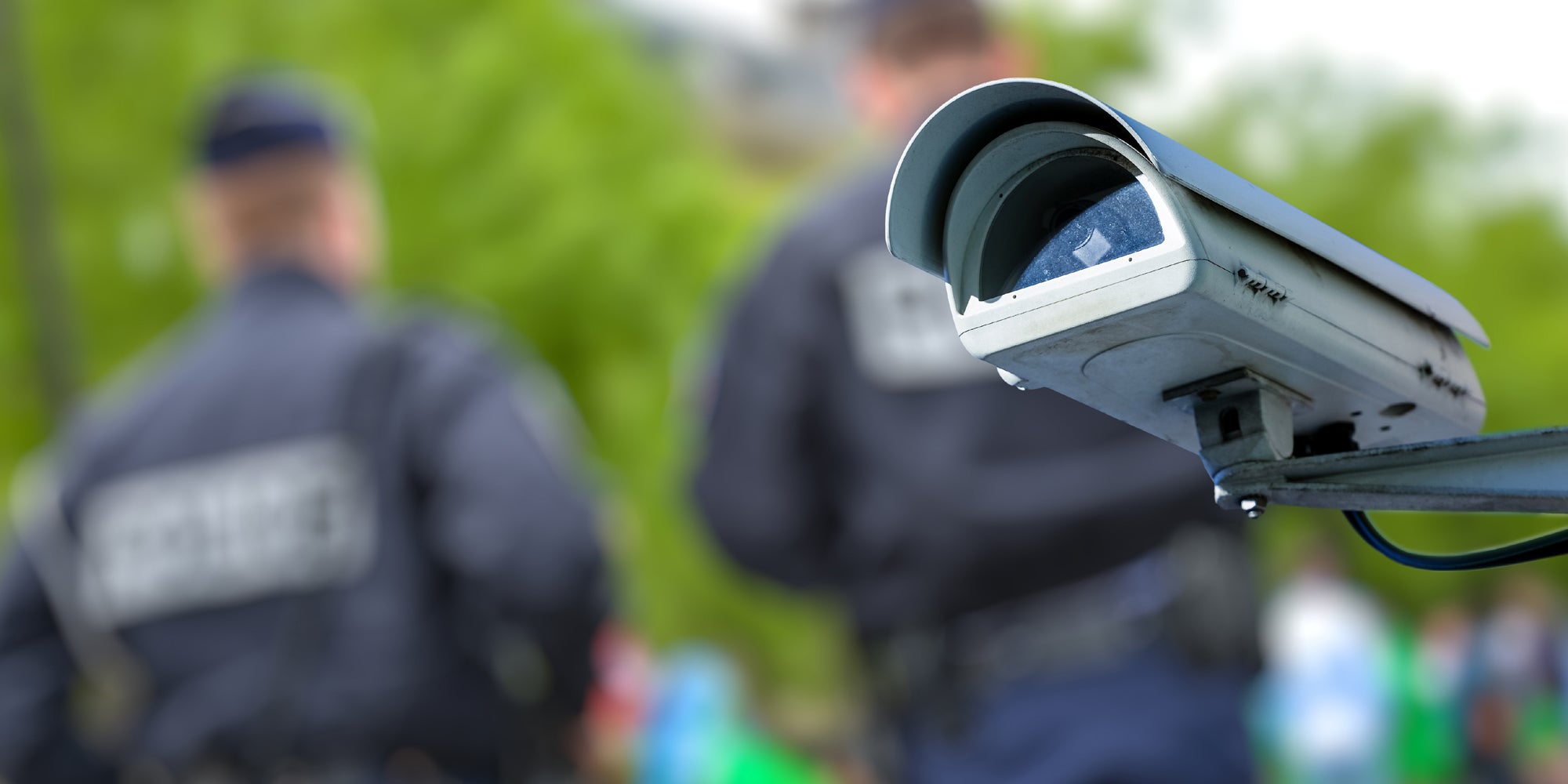 PRIVACY
Minneapolis bans police, government use of facial recognition
The Minneapolis City Council voted on Friday to ban the use of facial recognition technology by the city's police department and other government entities.
With the passing of the ordinance, Minneapolis joins cities like San Francisco, Oakland, Boston, and others to ban the use of the technology. The Minneapolis City council voted unanimously to pass the ordinance on Friday.
Specifically, the ordinance would bar city departments from purchasing the technology or using data obtained from facial recognition technology, according to KSTP.
Facial recognition technology by the government and law enforcement has long been criticized by privacy and civil liberties groups because it has been shown to have a racial bias.
"We have heard strong concerns from community about technology that invades their privacy without their consent, and we need to regulate it," Council Member Steve Fletcher, who authored the ordinance, said in a news release. "This ordinance bars its use by City departments with some narrow exceptions that do not risk harm to its subjects."
Several groups have called on the federal government to ban the use of the technology and the use of the technology by police received renewed scrutiny over the summer amid protests against police brutality and racism across the country. Those protests began in Minneapolis, where George Floyd was killed by police in May 2020.
The ACLU of Minneapolis called the city council's vote a "huge victory for privacy and racial equity under the law."
By Andrew Wyrich, deputy tech editor
---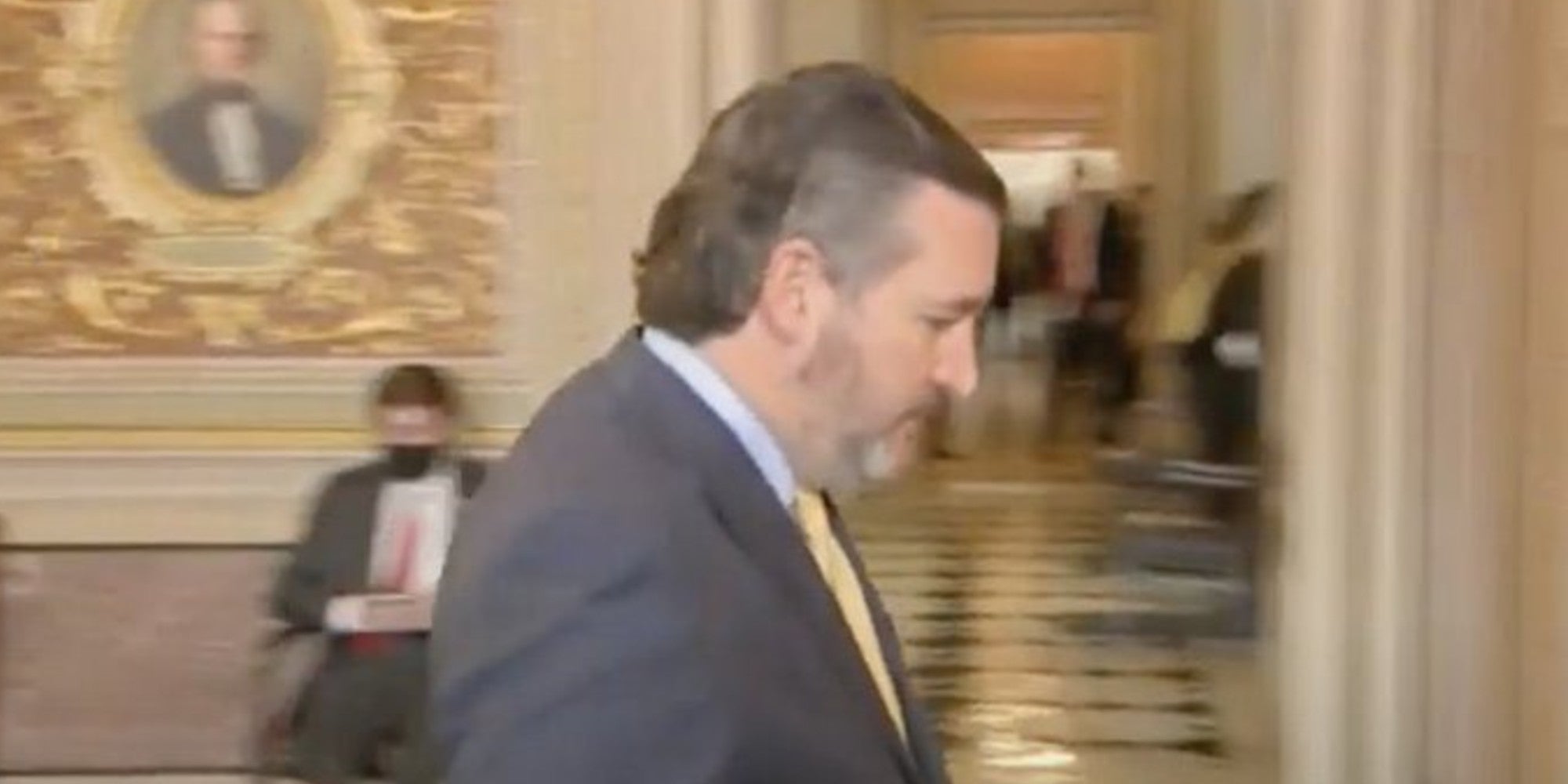 LOLITICS
Ted Cruz's mullet-fade sets the internet on fire
Sen. Ted Cruz (R-Texas) is inspiring memes online after a photograph appeared to show the politician with a new haircut.
The image, which popped up on Twitter Friday, shows Cruz with what looks to be a high fade and a mullet. Of course, the mullet-style haircut sparked a flurry of memes and jokes. 
"Expel Ted Cruz from the Senate over this haircut," journalist Abraham Gutman wrote.
The Daily Dot reached out to Cruz's office to inquire about the politician's hair but have not heard back.
Either way, whether bad lighting or a mid-life crisis, Cruz's radical hairdo has caused quite the stir.
By Mikael Thalen, contributing writer
---
BTW
---
Now playing: "Pilot – Cities Skylines: Winter in the Midwest 01" by Pres