With the 2018 midterms fast approaching, net neutrality advocates are hoping new tools will push voters into making the topic an issue for lawmakers running.
Fight for the Future, an internet rights advocacy group, launched a website today that aims to educate voters on the effort in Congress to use the Congressional Review Act (CRA) to overturn the Federal Communications Commission (FCC) decision to rescind net neutrality protections last year and join other voters who want to make the topic a major issue for people hoping to represent voters after this November's elections.
The website, VoteForNetNeutrality.com, shows how lawmakers in 23 "extremely closes races" stand on net neutrality, and directs people to a system that will help them register to vote in their individual states.
"The FCC killed net neutrality. But Congress can still restore it using The Congressional Review Act (CRA)," the site reads. "So we're telling our elected officials: sign the discharge petition to restore net neutrality, or face the wrath of the internet on Election Day."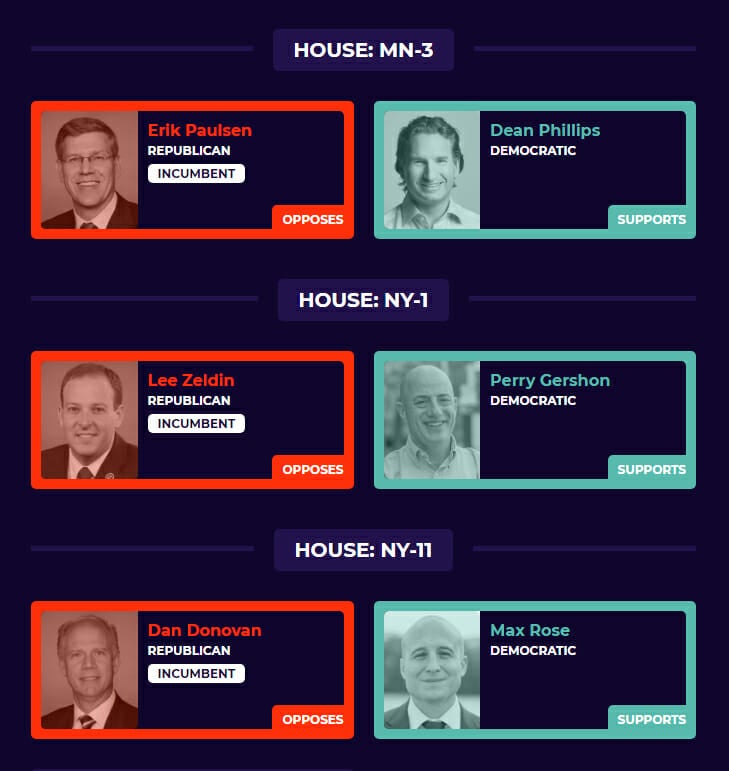 The system will send ardent net neutrality supporters their polling location, early voting information, voter ID requirements, election day voting reminders, and direct them to other volunteers who are mobilizing in their part of the country.
The goal, it appears, is to have supporters pressure more lawmakers to support the CRA efforts in the House of Representatives. Currently, 177 lawmakers have signed onto the CRA's discharge petition, making it 41 votes shy of reaching the simple majority threshold needed to pass.
The Senate passed its own version of the CRA this summer. If it passes in the House, President Donald Trump would still need to sign it into law.
"Net neutrality is going to be an issue in the 2018 elections," Evan Greer, deputy director of Fight for the Future, said in a statement. "We're harnessing the power of the internet to educate voters on a mass scale and turn up the heat on sitting members of Congress to do the right thing or face the consequences in November. We'll make sure that every sitting member of Congress knows that if they ignore their constituents on this issue and side with some of the most power hungry and unpopular corporations in the world, their constituents will know about their betrayal when they go to the polls."
READ MORE: