MyPillow CEO Mike Lindell premiered his documentary Absolute Proof on Friday morning, which was hyped to present "100% proof" of widespread voter fraud in the 2020 election. To no one's surprise, the movie failed to deliver.
Not even the right-wing cable news outlet One America News Network (OAN), which aired it, wanted anything to do with the low-quality work.
The network distanced itself from the production before it ran by airing a disclaimer which stated that Lindell had purchased airtime on the channel and "is the sole author and executive producer of this program."
"Michael James Lindell has purchased the airtime for the broadcast of this program on One American News Network … This program is not the product of OAN's reporting," the notice stated.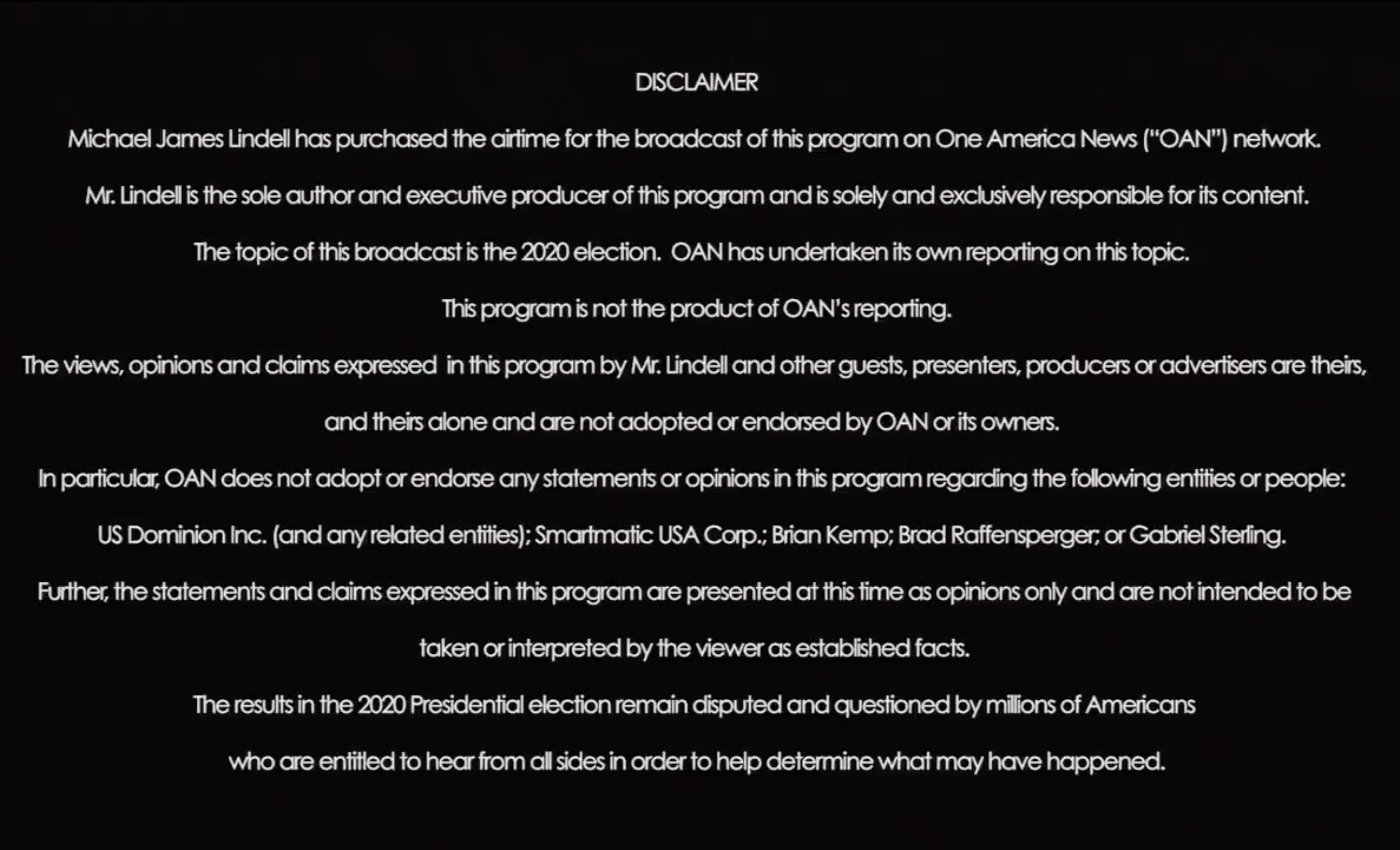 OAN has been trying to distance itself from election fraud claims as lawsuits from voting system companies are being filed against media outlets.
The Daily Beast's Will Sommer, while watching the documentary, noted that Trump lawyer Rudy Giuliani's memetic witness Melissa Carone makes a cameo.
The troubles for Lindell weren't just the film's quality, which he claims to have been working on for a mere week prior to airing it.
Vimeo, a streaming platform, pulled down the documentary shortly after it was posted to their website.
Lindell, in one part, said that Trump got so many votes it broke election machines.
Lindell further claimed that former President Donald Trump got "millions" more votes than President Joe Biden, which is a false claim.
You can watch a segment from the film here, via Right Wing Watch:
---
Read more of the Daily Dot's tech and politics coverage