How much does Spotify Premium cost? That depends on the type of plan you select, but let's get one thing out of the way: It's worth it.
There's nothing worse than an ad interrupting your perfect queue of old-school throwbacks.
While the free version of the streaming service unlocks the same catalog of 30,000 songs and countless podcasts, it comes with hidden costs: The annoyance of being hit with 30-second ads at unexpected moments and being forced to listen to tracks you don't like because you've pressed the "skip" button too many times in a given period. Spotify Premium makes both a thing of the past and boasts a number of features over the free version that makes it well worth the monthly fee.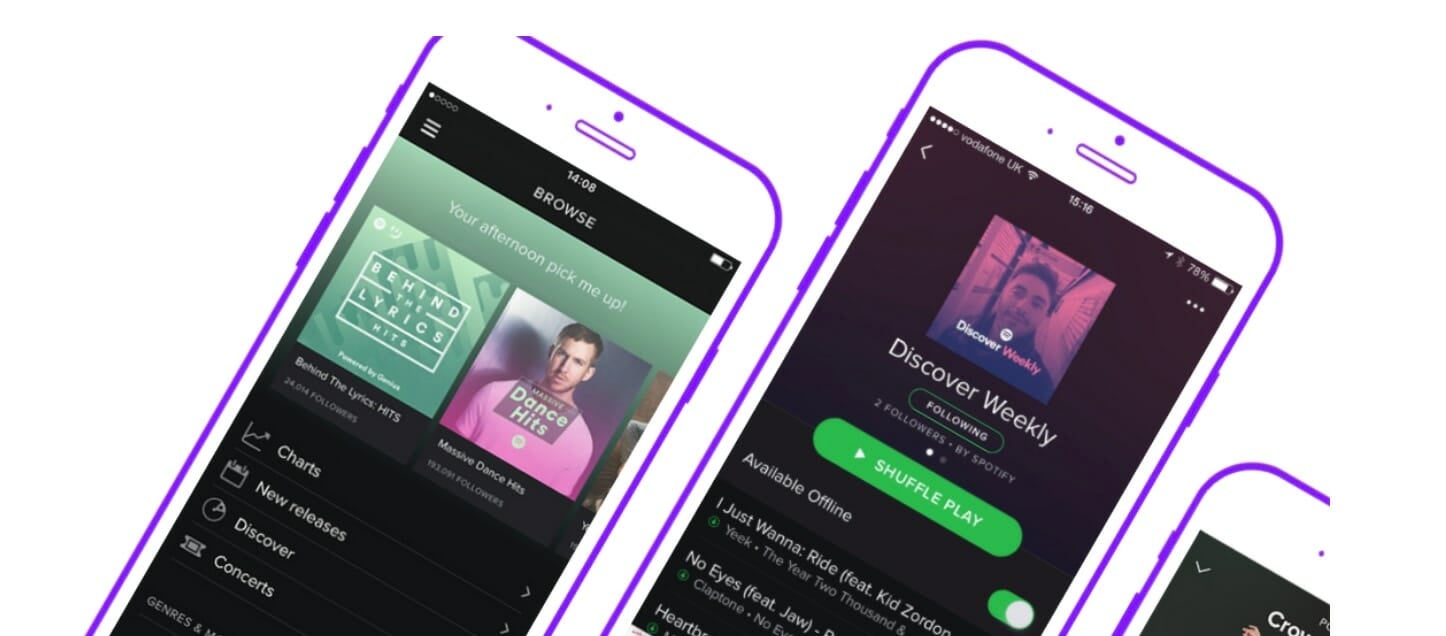 How much is Spotify Premium?
Spotify Premium is $9.99 per month.
That's a bargain. You can hear music ad-free, play offline, download unlimited music to your phone, and skip as much as you want. It gets better:
Couples can get Spotify Duo for $12.99 monthly, which fuses together two Premium accounts under one roof.
It also offers the fun Duo Mix playlists which contains music that both accounts enjoy.
Spotify Family is $14.99 per month.
Family offers up to six Premium accounts for families living under one roof. Parents can block explicit music and enable Spotify Kids, a different app just for young ones. Lik the Duo Mix, Spotify Family provides a Family Mix playlist for the family full of continuously updating household faves.
Spotify Student is $4.99 per month.
Sign up with a .edu email address and you're all set with a Premium profile. That's not all: Students also get access to ad-supported Hulu and Showtime as of February 2021.
Spotify Premium for Students
If you're a student, signing up with a .edu email address will allow you a student discount. Spotify Premium for Students costs just $4.99 per month. That's probably less than what you're spending each time at Starbucks.
Spotify Premium for Family
The Family Premium plan allows up to create five additional individual accounts for a total of $14.99 per month. It's the best deal possible. Spotify says that the five accounts must all share the same home address, and the company has been making a concerted effort to verify those addresses. Here's an email a staff member of the Daily Dot recently received after sending out an invite for Spotify Premium for Family: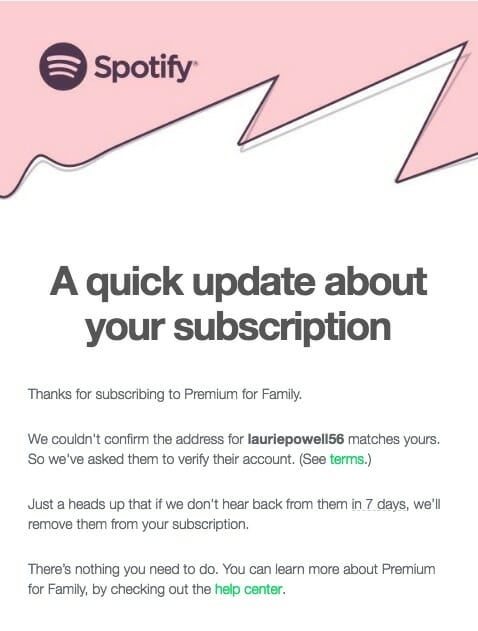 As you can see, each member you add will need to verify their email address within seven days or risk being booted from the plan. If you can clear that hurtle, Spotify Premium for Family is a terrific option.
Spotify Premium vs. Spotify Free
Why upgrade to Spotify Premium to begin with? For starters, Premium allows you to download from Spotify. That's helpful because you can listen wherever you might be—on a run, camping in the woods, or on a long car ride—without worrying about catching a Wi-Fi signal or burning through all of your monthly data. Spotify uses a surprising amount of data. Here are the company's most recent estimates:
Normal quality- 96 kilobits, which lets you stream 40 megabytes per hour
High quality- 160 kilobits, which lets you stream 70 megabytes per hour
Extreme quality- 302 kilobits, which lets you stream 150 megabytes per hour
Automatic quality- this option configures your streaming quality based on your connection
There's one exception: If you're a T-Mobile customer, all of your Spotify data use is covered under the company's Music Freedom initiative. (For tips on how to manage your Spotify data, check this out.)
Another reason to upgrade: Spotify Premium offers high-definition sound quality. The difference is like watching a movie in standard definition versus a Blu-Ray DVD. You'll also be able to skip as many songs as you want—and trust us, there are plenty that you're going to want to skip.
Furthermore, the free version of Spotify also comes with "Sponsored Songs," which interupt playlists that you're listening to. While some might appreciate the opportunity for discovering new tracks, it's mostly annoying.
But most of all, the biggest difference between Spotify Premium and the free version are those pesky ads. The monthly fee is worth just to rid yourself of them.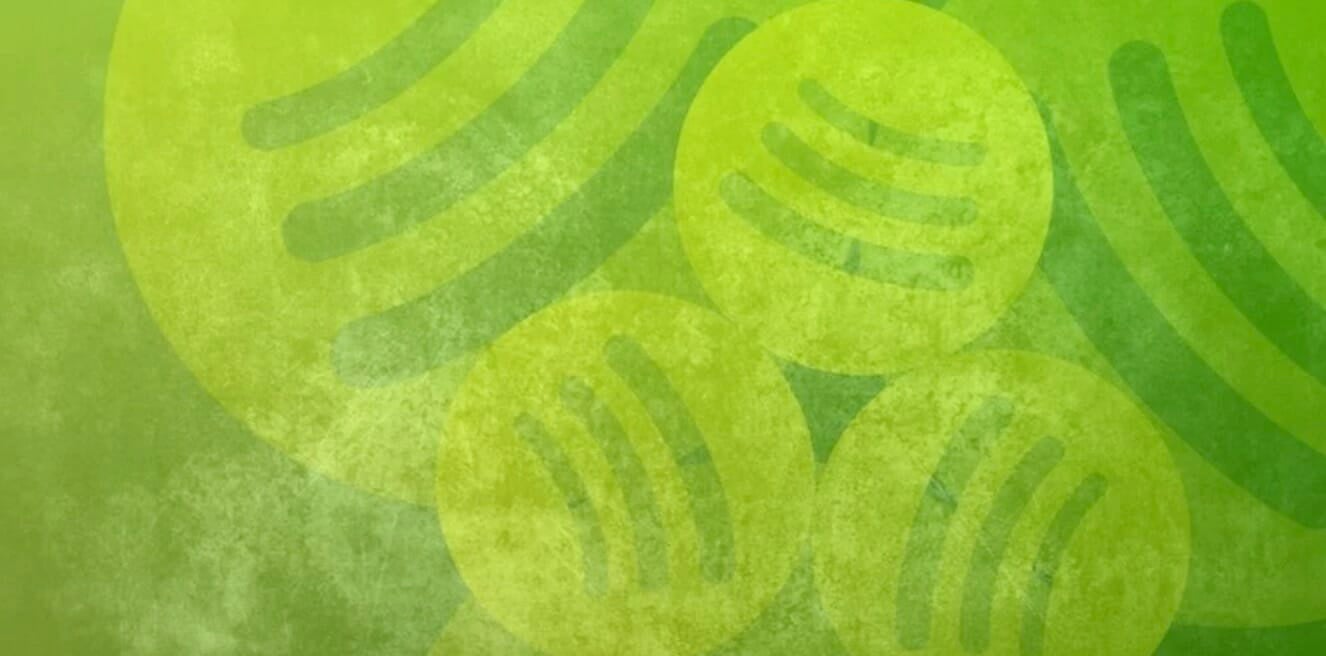 How to get a discount on Spotify Premium
There are a couple of ways you get a break on the cost of a Spotify Premium subscription.
1. You can join a Spotify Premium for Family membership.
2. If you're a student, Spotify Premium is just $4.99.
3. Be on the lookout for bundled Spotify deals.
(Try searching for "Spotify discounts" and "Spotify deals" before you sign up. Ultimately, Spotify's business interests run on lots of users and lots of user engagement so they can brag about their total hours. As such, Spotify is consistently offering incentives to new subscribers.)
Is Spotify Premium worth it?
That depends on whether you're already paying for a comparable music service and how satisfied you are. If you're a Tidal or Apple Music subscriber, you won't benefit enough from the addition of Spotify to make it worth your while, but if I had to choose between the three, Spotify offers the best bang for your buck—especially if you qualify for the student discount or can get on a family plan.
The biggest difference between Apple Music and Spotify is that Apple Music has invested heavily in custom radio stations while Spotify has invested in playlists. The team employs a 150-person editorial staff to help "soundtrack every moment of your life," as CEO Daniel Ek once put it. Spotify offers countless playlists for every occassion, for when you're feeling "Down in the Dumps" or need "Songs to Sing in the Shower." Users can also create their own playlists, and some of those unofficial collections are among the most popular and influential the service has to offer (so much so that there's even a black market for Spotify playlists).
We recommend starting with Danger Mouse Jukebox, a mix updated weekly and curated by the producer himself.
If you're ready to make the plunge, follow these simple steps for downloading Spotify Premium.
How to download Spotify Premium
1) Go to Spotify's website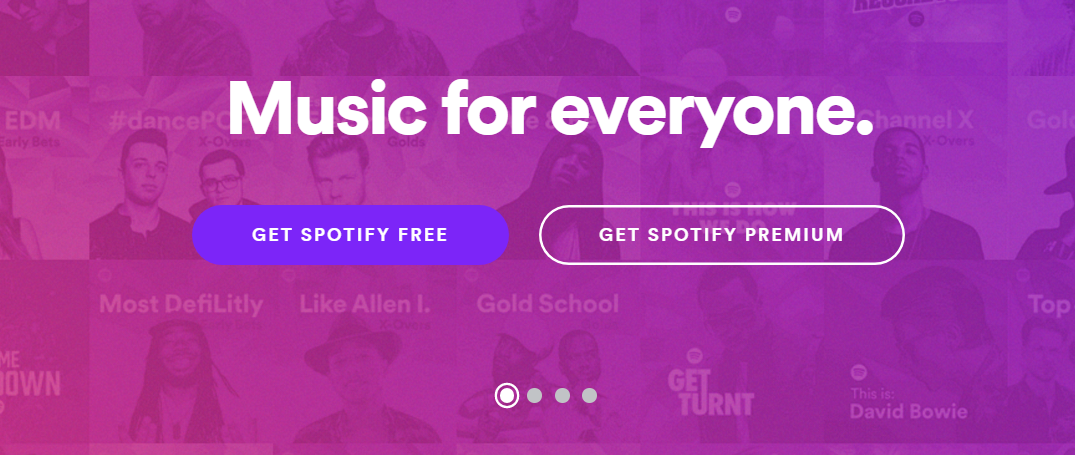 The first thing you'll see is the option to try out Spotify for free or with premium. Selecting the Premium option will redirect you to the payment plan's home page.
2) Enter your payment details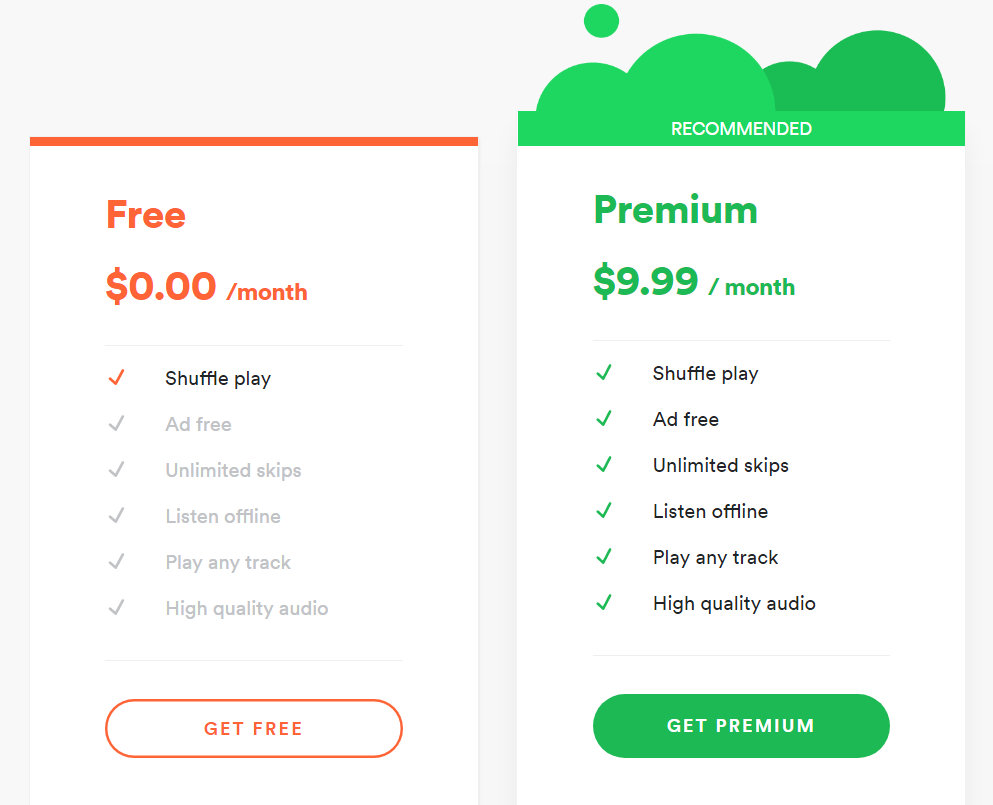 Enter your login details and you will be redirected to a payment form. Fill out the information and the purchase will be applied to your account instantly.
READ MORE:
If you feel like Spotify isn't worth it, or you just wanted to mooch a free month from the music streaming service, make sure to cancel before the trial is up or else you will be charged.
Need more help? Here's how to change your Spotify username, how to download songs from Spotify in seconds, and how the service stacks up to other music streaming apps. If you ever need to, here's how to cancel Spotify Premium. Need something to listen to? Here are the best Spotify playlists, true-crime podcasts for your inner sleuth, and the best political podcasts to keep you informed.
Editor's note: This article is regularly updated for relevance.