Choosing a smart home hub with a display makes a lot of sense. They give you all the same benefits as a more typical smart speaker, like the original Amazon Echo, while adding a visual component. Currently, there are only two major products competing in this space: Amazon Echo Show (2nd Gen) and Google Home Hub.
While these two devices share a lot in common, they also have significant differences in design, price, and capabilities. Here's what you need to know about their similarities and differences.
Amazon Echo Show (2nd Gen) vs Google Home Hub: Intelligence
Each of these devices has an intelligent system behind it.
Amazon Echo Show runs on Alexa. It's the same smart voice-activated assistant from all the other Amazon Echo devices.
Google Home Hub uses the Google Assistant. It's the same smart voice-activated assistant that powers Google Home, Google Home Mini, and other Google-made smart devices.
Google Home Hub vs Amazon Echo Show (2nd Gen): Design
The design of the Google Home Hub and Amazon Echo Show are similar, but they have a few contrasting points.
The Show is bigger all around measuring 6.9 inches tall, 9.7 wide, and 4.2 deep. The back side of it is covered in either charcoal or sandstone fabric—your choice. It angles down in the back, reminiscent of some old television sets. The Show has a larger display than the Home Hub; I'll get into the particulars about the screens momentarily.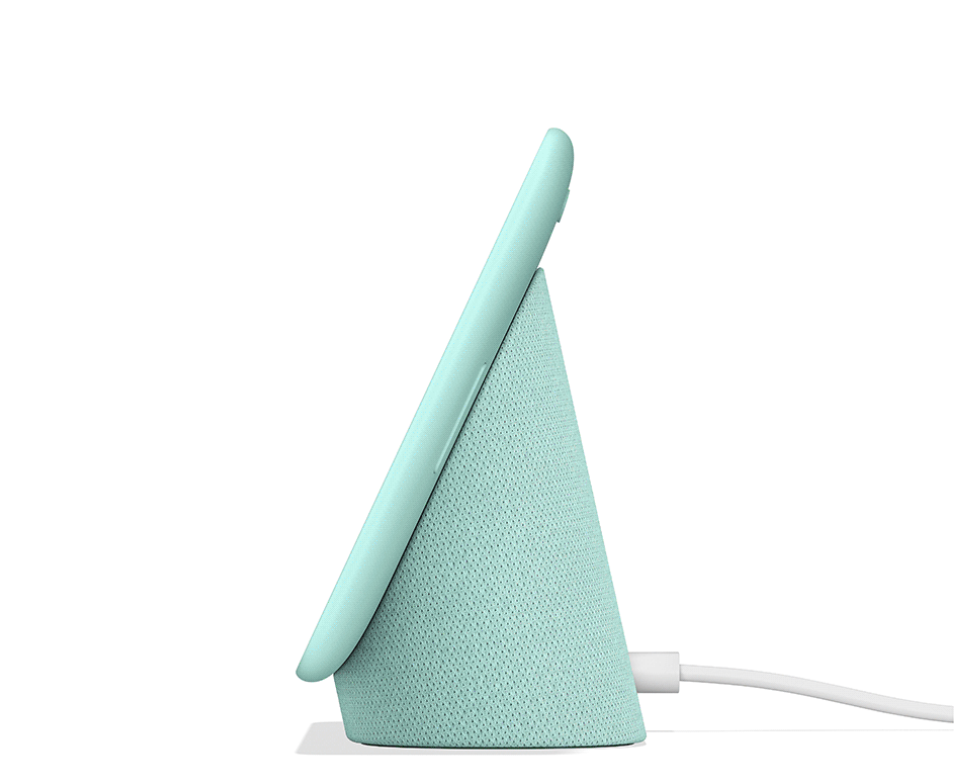 The Home Hub comes in more colors: sand, aqua, chalk, and charcoal. It's smaller than the Echo Show, with a smaller footprint, too, because of the way it hoists up the display. It measures 4.65 inches tall, a hair over 7 inches wide, and about 2.65 inches deep.
Amazon Echo Show (2nd Gen) vs. Google Home Hub: Price
At $229.99, Amazon Echo Show 2nd Gen costs more than Google Home Hub ($149). Currently, Amazon is offering a free Philips Hue smart light bulb bundled with the device at no extra cost. Both companies offer free shipping for their device.
READ MORE:
Google Home Hub vs Amazon Echo Show (2nd Gen): Screen
Amazon Echo Show (2nd Gen) has a bigger screen than the Google Home Hub.
The Show has a 10.1-inch HD display, making it nearly the same size the 9.7-inch iPad Pro. Its resolution is 1,280×800 with 720p HD video. The size and quality of the display help the Show's higher price seem justifiable.
My first impression of the Google Home Hub was that its screen looks dinky. It measures just 7 inches, which is smaller than an iPad mini. With 1,024×600 resolution, the quality of the display is about the same as that of the Amazon Echo Show.
Amazon Echo Show (2nd Gen) vs Google Home Hub: Physical features
When looking at the physical features on the device, the Echo Show has more to offer.
The most significant feature found on the Echo Show that's not on the Google Home Hub is a camera. The 5MP camera above the display lets you make video calls and snap pictures.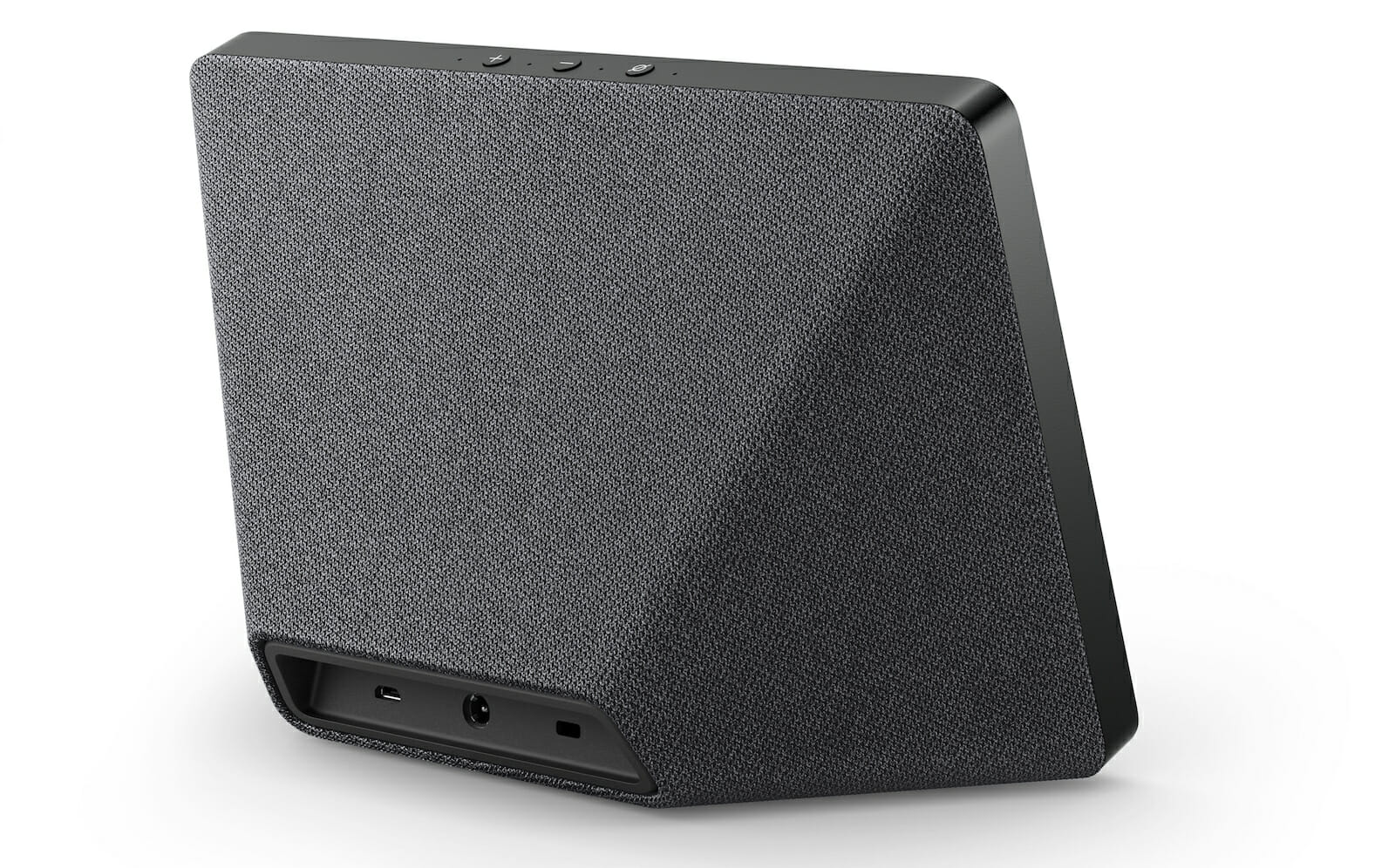 Amazon's Echo Show also has a micro USB port and Kensington security slot where you can connect a cable lock. The Google Home Hub doesn't have those either.
Both have a touchscreen display, however, as well as a physical mute button (which also turns off the camera on the Echo Show), a volume button on the back, and a power port.
READ MORE:
Google Home Hub vs Amazon Echo Show (2nd Gen): What can they do?
The two devices have different capabilities. Here's what you need to know. 
1) Smart home hub
Both devices can act as a smart home hub when you connect other smart home devices to them. Once you connect some compatible light bulbs, security cameras, and other accessories, you can control them using your voice through the Amazon Echo Show or Google Home Hub.
2) Voice distinction
Unlike Apple Home Pod, both Google Home Hub and Amazon Echo Show distinguish voices that speak to them. This means if your roommate says, "Add a reminder to…" it will add a reminder to her account and not yours.
One drawback of being able to distinguish voices is that Amazon and Google then have a record of everything you said, and it's identifiable to you. Apple handles it differently by assigning a random identifier every time you ask the Home Pod (or Siri) something. It's more convenient if your smart speaker can tell different voices apart, but there are privacy considerations at play, too.
3) Cooking assistance
Both the Google Home Hub and Amazon Echo Show have cooking modes. You say, "Show me recipes for…" and find one you like. Then you see a list of ingredients, and Google or Alexa reads them aloud to you. The same happens when you're ready for instructions. Some recipes come with videos, too.
4) Intercom
The Echo Show has an intercom mode, but the Home Hub doesn't.
Amazon's intercom mode is called Drop In. It works with:
compatible Alexa devices

in your home, such as the Echo Show,

compatible Alexa devices that your friends and family own, and

smartphones with the Alexa app.
For it to work, everyone must enable the correct permissions first. Once that happens, you can "drop in" on your living room, family room, or your mom's kitchen. Drop In lets you have a two-way conversation in real time. If the devices support video, the intercom experience will be similar to having a video call.
Google's Home Hub doesn't have an intercom mode. The closest you can get is its broadcast feature. It lets you broadcast a voice message to your Home Hub from a smartphone or other Google Home device. The person who hears the message can send a voice memo reply. But you can't have a two-way conversation in real time.
5) Calls
With either the Echo Show or Home Hub, you can make calls.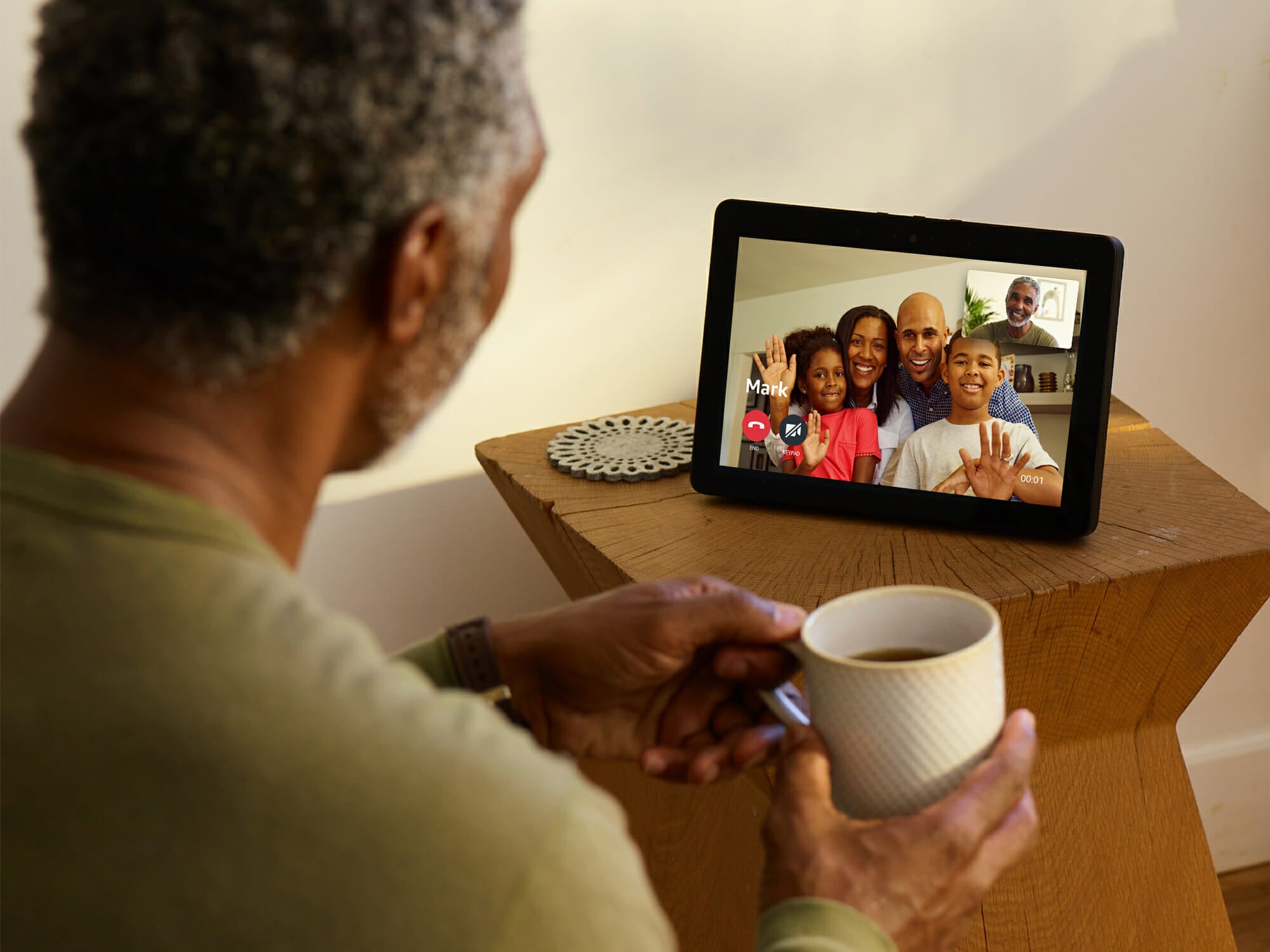 Through a connected phone, you can use the Echo Show as the mic and speaker for calls. You can also receive calls on it. There are limitations on what numbers and countries you can dial from Alexa, however (e.g., no 911 calls). Another way to make and receive calls is through Skype. With Skype on Echo Show, you can have video calls. The Drop In feature isn't all that different, except that it's for calls between supported Alexa devices.
With Google Home Hub, you can make calls through Duo, a video calling and messaging app owned by Google. You'll need to set up your Home Hub with your Duo phone number. Because the Home Hub doesn't have a camera, you can't use it to have a true two-way video call, although Google notes that you can use the camera on your connected phone or tablet. If that's the case, however, there's no need to use the Home Hub at all.
6) Web browser
The Echo Show comes with a web browser that you can launch using your voice, although you need to put your fingers on the screen to go further.
Google Home Hub can't open a web browser. It can search the internet for information and pictures, and it can search YouTube for videos. But it cannot launch a simple browser. Therefore, you can't view websites that you want or do your own search when the Google Assistant has trouble executing a search request.
Amazon Echo Show (2nd Gen) vs Google Home Hub: Accessories
You can use either Google Home Hub or Amazon Echo Show as the hub of your smart home. Both work with a variety of smart home devices, from light bulbs to garage door openers.
The list of products that work with any Echo device is long. It's partly due to the fact that Alexa devices have been around for a few years now. There's been enough time to get different brands on board. With the best Amazon Echo accessories, you can adjust the lights, water your lawn, vacuum your home, and more.
The number of smart home devices you can buy for Google Home Hub is solid, though smaller than Amazon's. As you might have guessed, Google Home Hub works well with other Google devices, such as Chromecast. While it may not support everything under the sun, it covers all the major bases in the smart home field. Some of the best Google Home accessories include smart locks by August, Nest thermostat, Philips light bulbs, and the SmartThings hub.
READ MORE:
Which smart home device is right for you?
These two smart speakers with a display have plenty in common. Head to head, however, Amazon's Echo Show (2nd Gen) offers more than Google's Home Hub, including:
bigger display

front-facing camera and video calling

micro USB port

Kensington security slot

intercom mode

included web browser
The Home Hub costs less, however, and has a smaller footprint. It may be a better option if you use a lot of other Google products, such as Google Calendar, Reminders, and Duo for calls.
Another point to consider is that the Echo Show has had more time to mature than Google Home Hub. The Echo Show is now in its second generation. Plus, the original Echo Show was released before Google Home Hub. That means Amazon has had more time to work out early kinks and release software updates compare to Google.