When getting started with a smart home, a smart speaker is commonly the place to begin. With three major contenders on the market—Amazon Echo (2nd Gen), Apple HomePod, and Google Home—you'll want to know what makes them different to figure out which is right for you.
Here, I compare these speakers in design, price, intelligence, accessories, audio quality, and privacy. It's Apple HomePod vs. Google Home vs. Amazon Echo: May the best speaker win.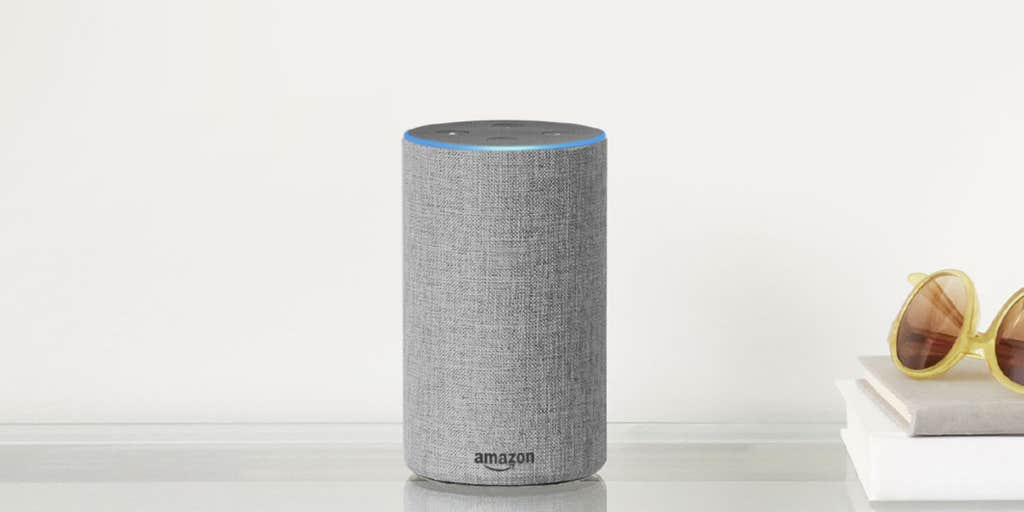 Apple HomePod vs Google Home vs Amazon Echo: Design
Amazon Echo (2nd Generation) looks like a sturdy cylinder. At 5.7 inches, it's shorter than the original Echo. It has the most options for choosing a style. You can get a fabric finish in charcoal, heather gray, or sandstone, or a wood finish in oak or walnut. You can remove and change out the exterior shell with these different options.
Apple HomePod looks like a fat cylinder with rounded edges. The fabric exterior comes in space gray or white. It's hefty, weighing 5.5 pounds and measures 6.8 inches high.
READ MORE:
Google Home looks like an oversized air freshener: a wide, round base tapers to an angled top. The base is swappable, so for an extra cost, you can change its color and texture. Google Home measures just 5.62 inches tall, making it the smallest of the three.
Design matters when buying a smart speaker because you can't just hide it in the corner of a room. For it to work properly, it must be away from walls so that it can hear you. Be sure to pick something you don't mind having on display.
Apple HomePod vs Google Home vs Amazon Echo: Price
Here's how the three speakers compare in price:
Amazon Echo 2nd generation: $99.99

Apple HomePod: $349.00

Google Home: $129.00
Those figures are for the standard models. We can also compare the prices of other available models that have the same intelligence inside them. These range from inexpensive "mini" products to more expensive, premium versions. They are:
Amazon Echo Dot 3rd gen (hockey puck-looking device): $49

Google Mini (hockey puck-looking device): $49

Amazon Echo Spot (small round unit with small display): $129.99

Amazon Echo Plus (improved audio): $149.99

Google Home Hub (tablet-sized display): $149

Amazon Echo Show (tablet-sized display): $229.99

Google Home Max (improved audio): $399
At this time, Apple only sells one smart speaker.
Amazon Echo vs Apple HomePod vs Google Home: Intelligence
Each smart assistant has its strengths and weaknesses when it comes to executing commands. For example, Alexa is unsurprisingly adept at helping you buy stuff on Amazon. Google Assistant is best at searching for information. In the weakness category, Apple HomePod can barely control an Apple TV, only pause, resume, and adjust the volume.
The nice thing about all these smart assistance, however, is that you can test them out before you buy the speaker. The software that powers the intelligence lives in the cloud rather than being stored locally. So while you can get it through the speaker, you can also get it on your phone or tablet.
If you want to try Siri, you can fire it up on an iOS or macOS device. There's a Google Assistant app for Android and iOS; it's also built into many Android phones. Even Alexa now comes in the form of an app for iOS and Android. So try out these apps for yourself before spending more than $100 on a device.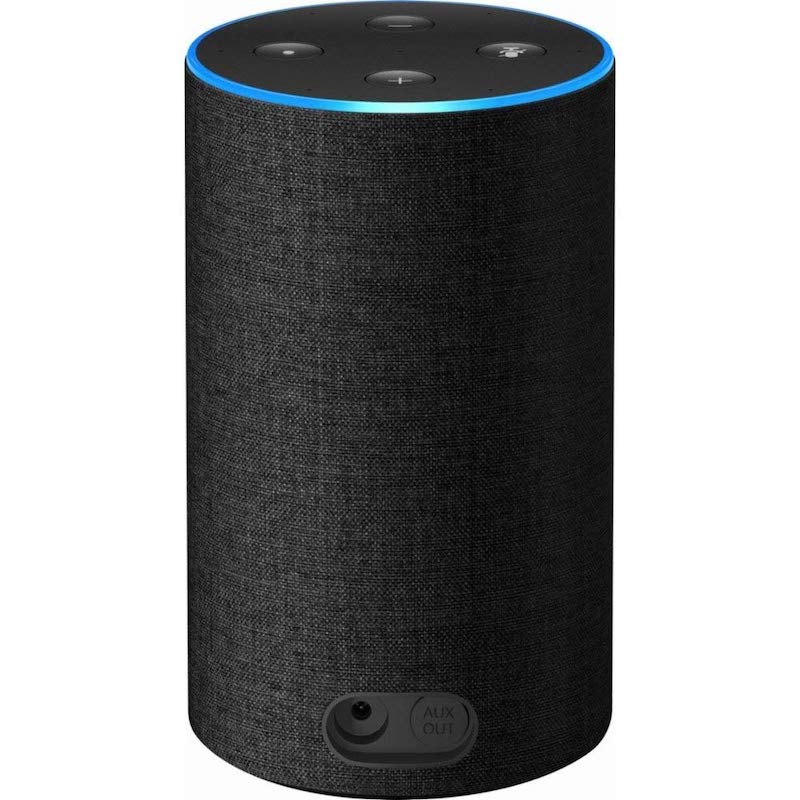 Amazon Echo vs Apple HomePod vs Google Home: Accessories
Amazon Echo has a long list of products that work with it, possibly the longest of the three. That's partly due to the fact that the Echo has been on the market longer than the other two. Echo accessories cover all the well-known brands, from Philips to Nest. With the best Amazon Echo accessories, you can command your Roomba to vacuum, water your lawn, get insights about your health and activity (through Fitbit), and more. Because Echo is made by Amazon, it works well with other Amazon products, such as the indoor surveillance camera Amazon Cloud Cam.
Google Home's accessories selection is solid, too, though smaller than Amazon's. Seeing as this smart speaker is from Google, it works with other Google devices, such as Chromecast. While it may not support everything under the sun, it covers all the major bases in the smart home field. You can buy smart locks by August, a Nest thermostat, Philips light bulbs, as well as devices from ecobee, Honeywell, and others.
Apple HomePod has a healthy selection of accessories, though likely the fewest of the three. Of the three companies, however, Apple does the best job of presenting a unified list of devices that work with Apple HomeKit. You can explore and search that list for whatever accessory you're interested in buying. There are a few major brands that currently do not have Apple HomePod-compatible devices: Nest, Roomba, and SmartThings.
Amazon Echo vs Apple HomePod vs Google Home: Audio quality
Comparing the base models only—i.e., excluding premium models such as Google Home Max—Apple HomePod consistently gets more praise for its audio quality than Amazon Echo (2nd Gen) or Google Home.
Apple proudly shows off the HomePod's high-excursion woofer and set of seven horn-loaded tweeters, each with a custom amplifier. In simpler terms, it's powerful enough to make music sound good, without losing bass or sounding tinny. The HomePod also has features that supposedly adjust aspects of the audio to account for interference from the speaker's surroundings.
Amazon's Echo (2nd Gen) has a 2.5-inch downward-firing woofer and 0.6-inch tweeter, giving it very good audio quality. Many say the 2nd Gen Echo has similar or slightly better audio quality than the first Echo. It may not be a powerhouse of speakers, but it gets the job done.
Google Home contains a high excursion speaker with 2-inch driver plus dual 2-inch passive radiators. Reviewers say Google Home has good quality audio for listening to spoken information and podcasts, as well as playing music casually. But it's probably the weakest of the three when it comes to capturing the full richness of music.
Amazon Echo vs Apple HomePod vs Google Home: Privacy
Based on how the speaker makes requests for information, Apple has stronger privacy than Google or Amazon. But due to how it works, HomePod is slightly less convenient than the Echo or Google Home.
With Google Home and Amazon Echo, everything you say, request, and buy gets associated with your Google or Amazon account. The speakers recognize different voices. If you ask Google Assistant or Alexa for information that's specific to you, such as how long your commute will be, it knows your voice and therefore knows what commute addresses you have saved in your account. As such, it can deliver information that's specific to you.
Because Google Assistant and Alexa recognize different voices, multiple people in your home can use the speaker. Their information remains separate from yours.
There are some downsides to differentiating who's speaking. If the government subpoenaed Google or Amazon for a record of everything you've said and done with it, the companies technically have those records and could give them up. (Whether they would is another matter.) The point is, a data log exists that's specific to you.
Apple does not use a personal profile when you talk to HomePod. It doesn't create a log of data about everything you say. Instead, when you ask HomePod something, Siri makes a request to the cloud using a random identifier. If Apple had to come up with a list of everything you've said to HomePod, it would be nearly impossible because the company has no way of knowing which of the random identifiers belongs to you.
The negative side of this setup, however, is that HomePod does not distinguish voices. If your roommate says, "Siri. Play my voicemails," HomePod will play your messages. You can configure your settings to restrict the personal information HomePod can access, which is probably a smart move.
Which smart speaker is right for you?
In comparing the features that matter most to you, which speaker comes out on top? Here's what I'd recommend:
Amazon Echo (2nd Gen) casts the widest net in its appeal. A competitive price keeps it within reach for many households. It supports an enormous list of compatible devices for building out your smart home. The audio quality should suffice for most needs. Swappable exteriors let you change its look.

Apple HomePod is best for people who have some privacy concerns, want the most powerful audio experience, and don't mind spending $349.

Google Home seems the most capable in terms of returning search results. It shares a lot of similarities with Amazon Echo and is the best alternative if you're simply opposed to Amazon products (hey, no judgment there). Its low price also helps to make it an attractive option.