With the release of the new and improved iPhone 8, iPhone 8 Plus, and iPhone X, you might be starting to think about Apple Upgrade Program. Launched in 2015, the Apple Upgrade Program offers customers a chance to get a new iPhone once a year without having to pay the full retail price upfront. It sounds relatively simple: iPhone customers simply agree to 24-month installments and receive AppleCare+ coverage with their payments. But is it really worth it?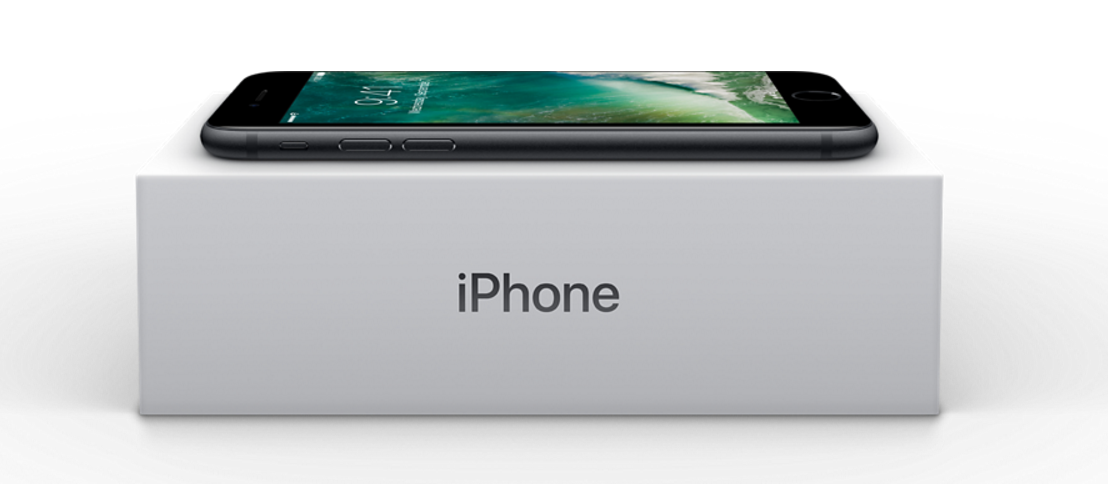 How much does the Apple Upgrade Program cost?
The full cost of the iPhone and AppleCare+ is spread out over 24 payments, and the price depends on what version of the iPhone you want and its gigabyte (GB) capacity.  The payments begin at $34.50 for a 64 GB iPhone 8 and end at $45.75 for a 256 GB Gigabyte iPhone 8 Plus. That's in addition to your monthly wireless service bill.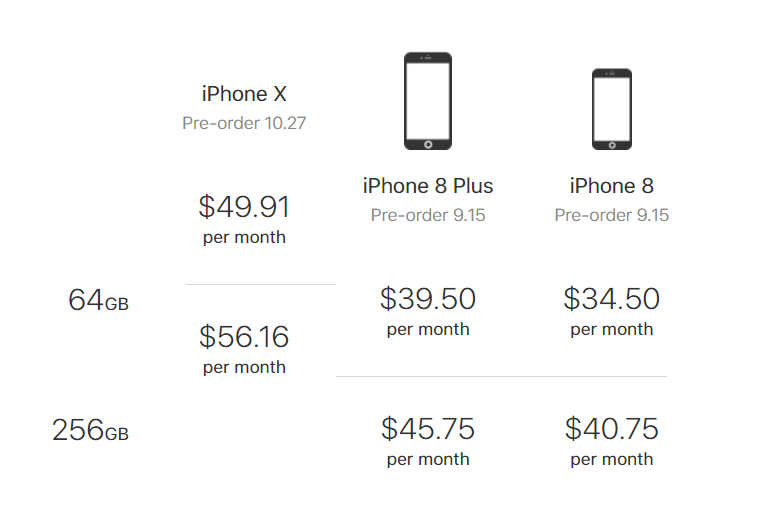 After customers make 12 payments, they're able to upgrade to a new iPhone. To do so, customers have to trade in their old iPhone, then start over on the 24-month payment cycle for the new device.
If customers choose to not upgrade at the halfway point, once they pay off their phone after two years, it's theirs to keep. Then, they can still sign up for a new device and start the process over again.
READ MORE:
What are the perks for the Apple Upgrade Program?
The biggest perk, of course, is that customers will receive an unlocked phone when they upgrade. That means phones can be used for any reason, shared between anyone, and customers don't have to ever worry about dealing with wireless carriers.
The upgrade program works directly with Apple and wireless carriers like Verizon, AT&T, Sprint, and T-Mobile, allowing customers to switch over to different carriers if needed, without breaking any contracts or paying a fee.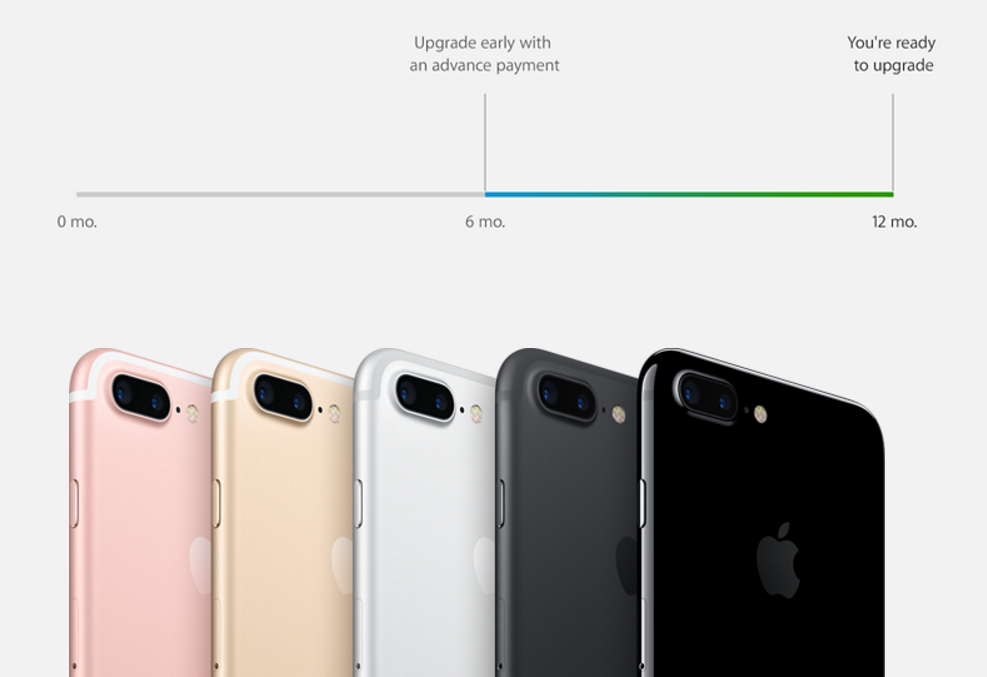 Along with getting a new iPhone halfway through the upgrade agreement, customers get AppleCare+. The program provides a limited warranty for 90 days and up to two incidents of shattered screens or water damage. Each fix still requires a service fee—$29 for screen damage and $99 for any other damage, plus tax—but that's significantly less than you would pay otherwise. It's worth noting, however, that the coverage doesn't cover the majority of the pesky iPhone 7 problems (or possible iPhone 8 bugs) users have run into.
So what's the catch?
As with most financing plans, you will end up paying more for your phone after 24 months with the Apple Upgrade Program than if you had just bought it outright. For example, a 64 GB iPhone 8 currently goes for $699, but through the program, you'd end up paying $828, based on 24 payments of $34.50 per month. Of course, you're getting the AppleCare+ insurance as well, and it might make more sense for you personally to pay a little more each month instead of dropping serious money all at once. It all depends on your personal scenario.
If customers upgrade before the 24-month installments are paid off, they will not be able to keep the previous phone. When switching the old iPhone over to the newest edition, customers have to turn it in without any visible damage or cracked screens or else they will be subject to the AppleCare+ fees for repair.
Another catch that might turn a few customers away is the fact they will have to keep track of two phone bills: one for the Apple Upgrade Program and the other for their normal cellphone.
Editor's note: This article is regularly updated for relevance.